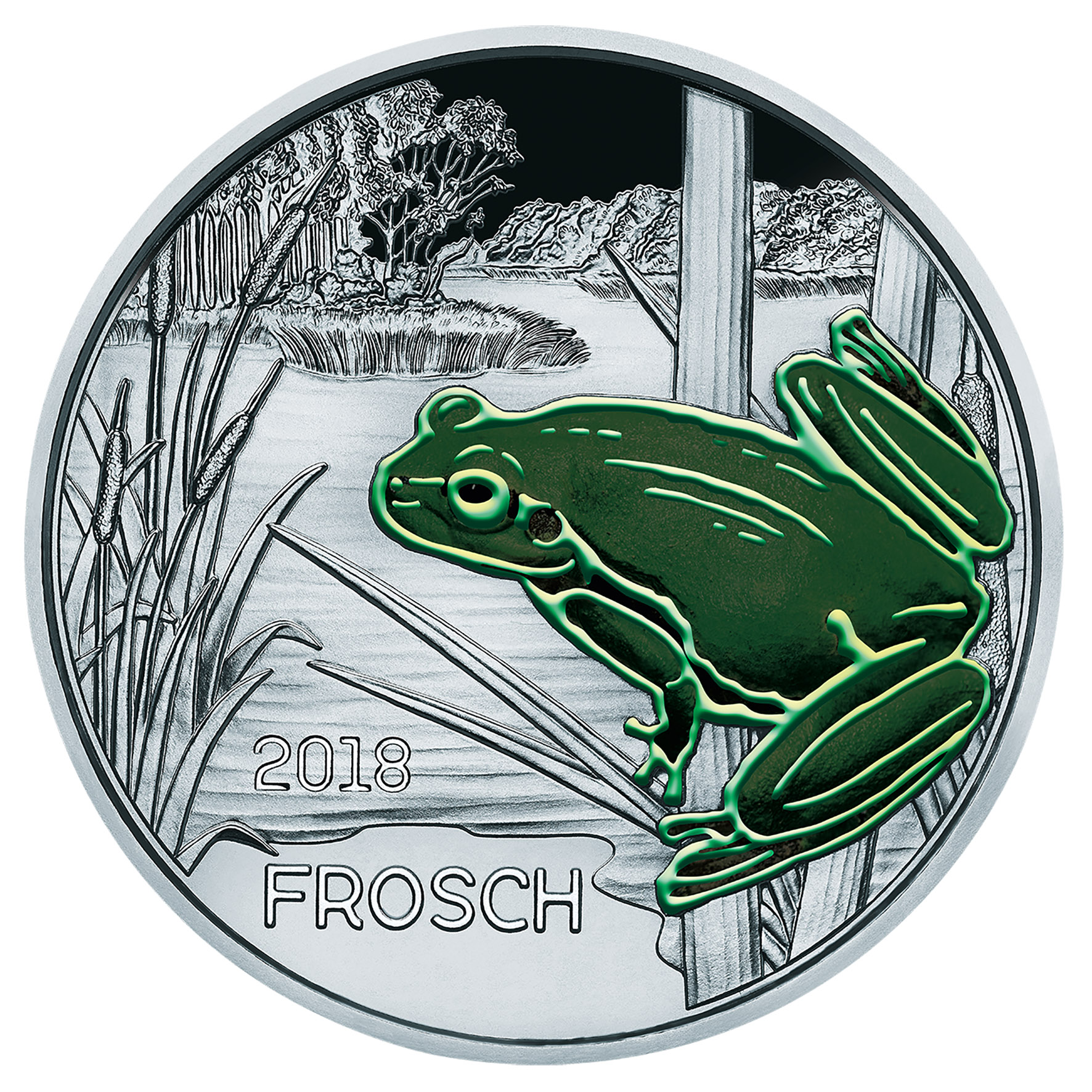 COLOURFUL CREATURES SERIES – 2018 AUSTRIAN "FROG" COIN
The metamorphosis from the tadpole to the frog is one of nature's most fascinating and familiar transformations. Typically lasting only 24 hours, and initiated by the production of the hormone "thyroxine", this transformation is one that most of us have witnessed and one of the reasons that we are particularly fond of frogs. Showing the agile amphibian in its full glory, the vivid green ninth coin in the Austrian Mint's glow-in-the-dark "Colourful Creatures" series is a must for all frog lovers.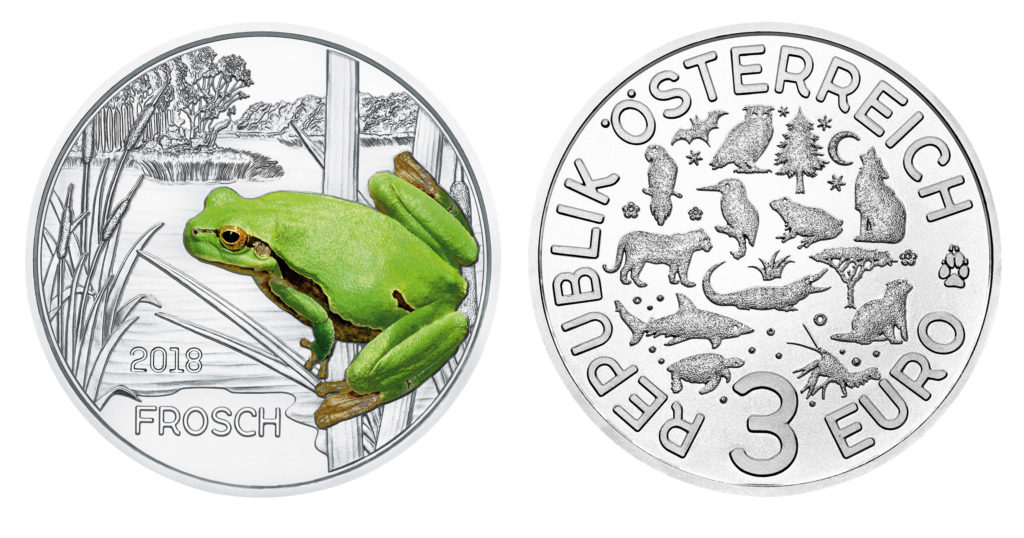 One side of the coin features the silhouette of all 12 animals in the series. The other side shows a colour-applied image of a green tree frog that glows in the dark.
---
SPECIFICATIONS:
---
Face Value: 3 Euro
Diameter: 34 mm
Material: Copper alloy
Weight: 16 g
Mintage: 50,000 coins
Glow-in-the-Dark colour print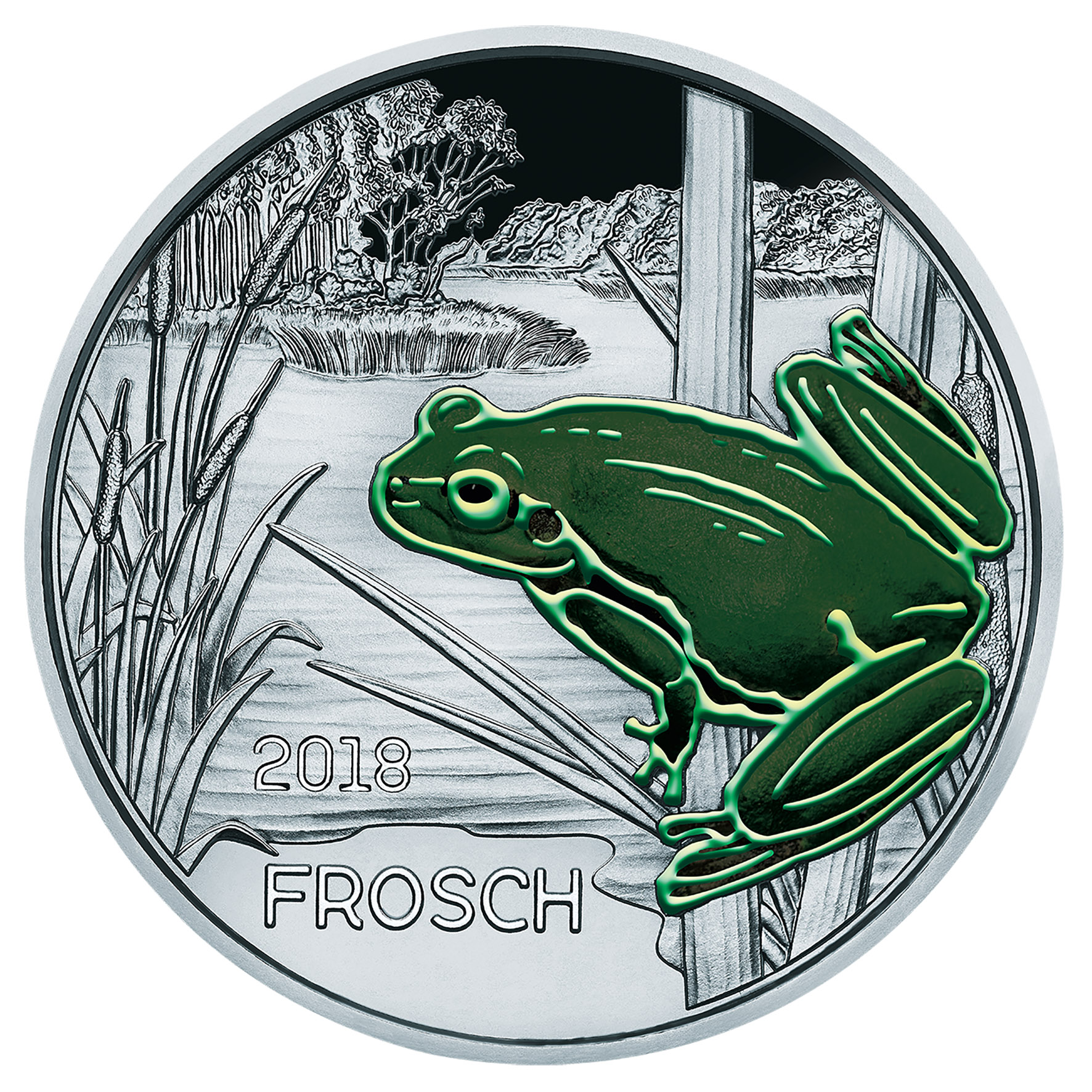 Since the first issue we are with this product more than oversubscribed and sold out.
The issuing date for the "Frog" coin is on Wednesday  November 7th 2018.
Sources: Austrian Mint, NUMISMAG.