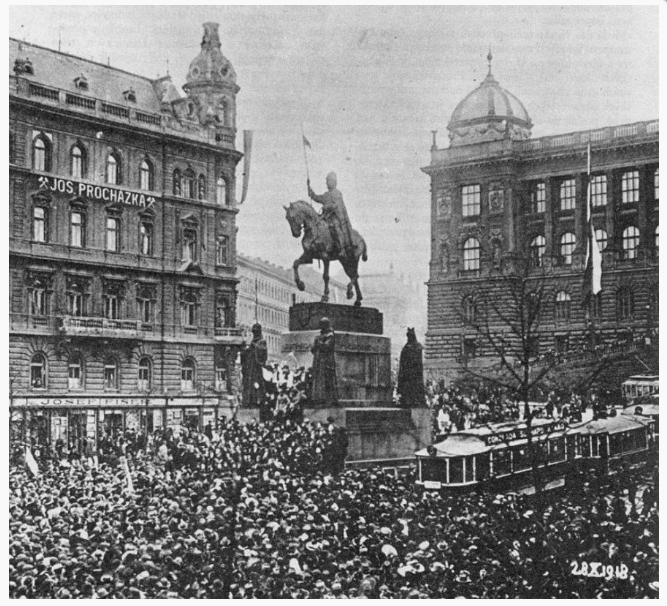 Two silver coins and a BU set to commemorate Czechoslovakia's birth
As part of the Austro-Hungarian Empire, Czechoslovakia took advantage of its fall at the end of the First World War to emancipate itself and proclaim its independence. The war had led the Czechs to fight first on the side of the Austro-Hungarians and Germans. 1.4 million men were mobilized for this purpose.
However, the French, Serbians, Italians and Russians quickly created legions of volunteers taken from the prisoners of war contingents in order to engage them against their former allies. Many Czechoslovakians also served in the foreign legion in France during the Great War.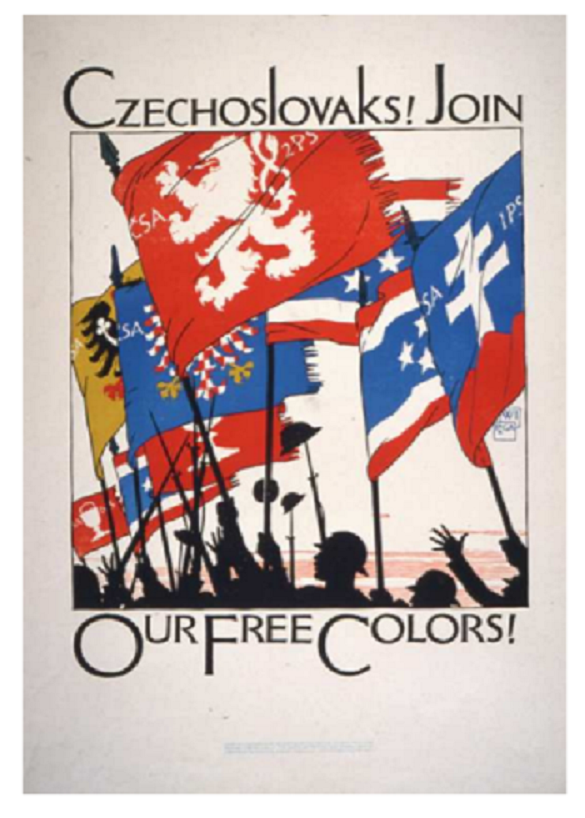 Propaganda poster inviting czechs and slovaks to join allies forces
French President of Republic Raymond POINCARE meeting czech troops in june 1918 in DARNEY (Vosges -France) to offer their new flag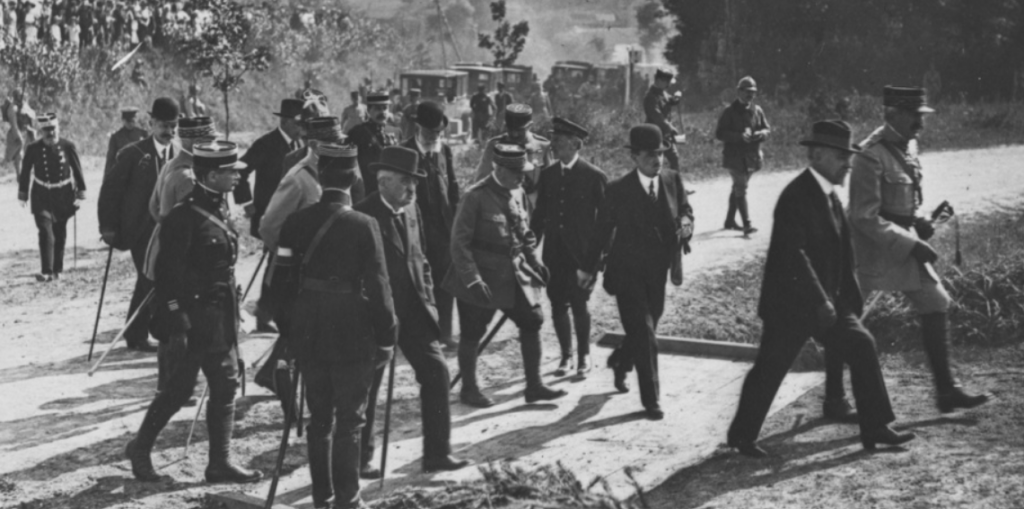 Without waiting for the official armistice of November 11th 1918, Czechoslovakia's independence was officially proclaimed in Prague on October 28th 1918, in the City Hall. The Slovaks joined the new state two days later.
Extract from speech of French President Raymond POINCARE in DARNEY, june 2018.
A temporary constitution was adopted. The first parliament to meet elected Tomas Masaryk as President on November 14th 1918.
The Treaty of Saint-Germain-en-Laye, signed in September 1919, formally recognized the new Czechoslovak Republic. Ruthenia was later attached to the country by the Trianon Treaty in June 1920.
Several border incidents escalated into border conflicts between Poland and Czechoslovakia, following the annexation of the Zaolzia region.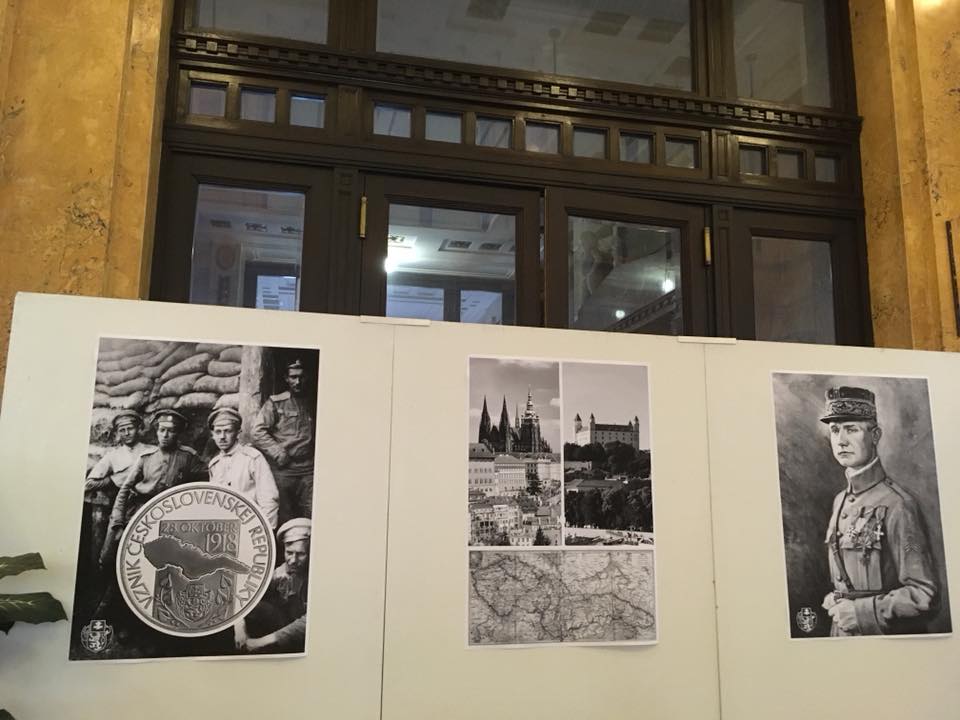 The new State was characterized by problems related to its ethnic diversity and the distinct histories of the Czech and Slovak peoples and their different religious, cultural and social traditions. The Germans and Magyars of Czechoslovakia were openly agitating against territorial resolutions.
Nevertheless, the new republic gave rise to progressive reforms in the field of housing, social security and workers' rights.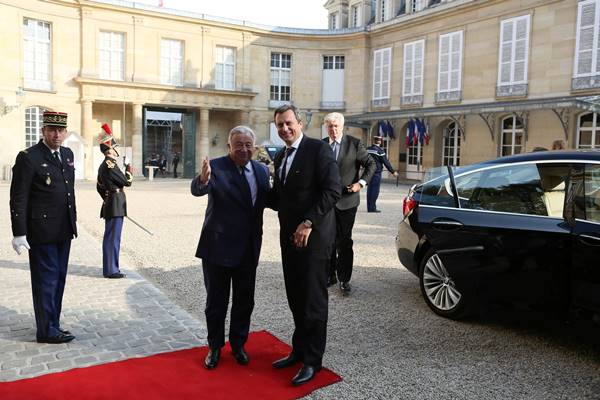 French Senat President, mister LARCHER  with slovak President of Council, mister VONDRACEK, in Paris – october 18th 2018 –  for official celebrations of Czechoslovakia's birth 100th anniversary
---
The collectors of the Slovak Mint for the 100th anniversary of Czechoslovakia:
---
Mincovna Kremnica will issue two silver coins and a coin set to commemorate the 100th anniversary of Czechoslovakia's birth.
BU quality silver coin:
Material: Ag 900/1000
Diameter: 34mm
Weight: 18g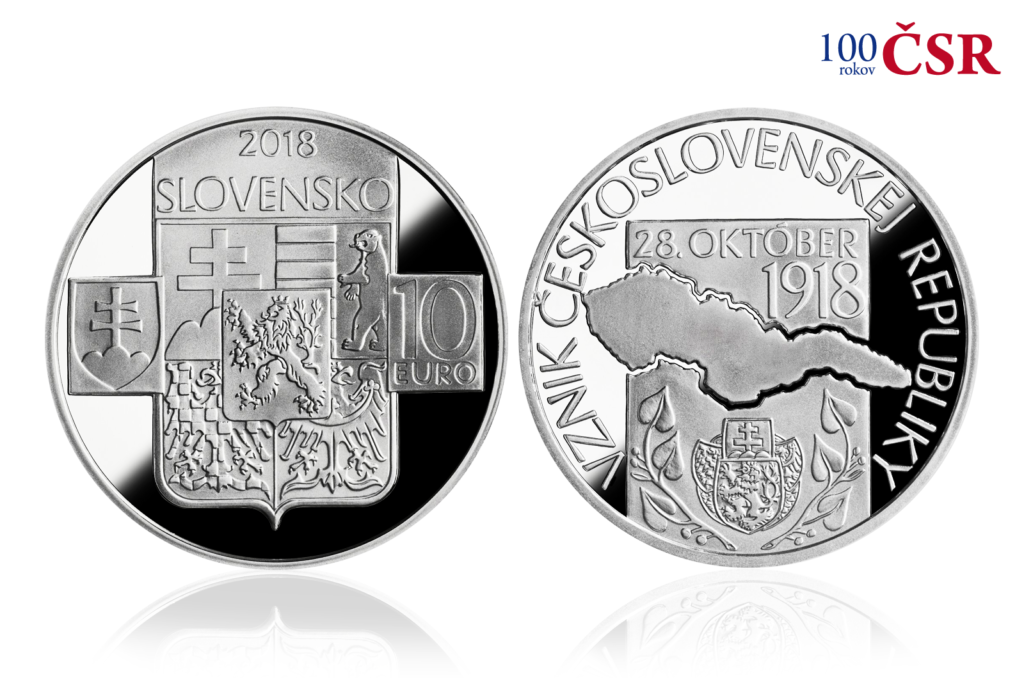 Proof quality silver coin:
Material: Ag 900/1000
Diameter: 34mm
Weight: 18g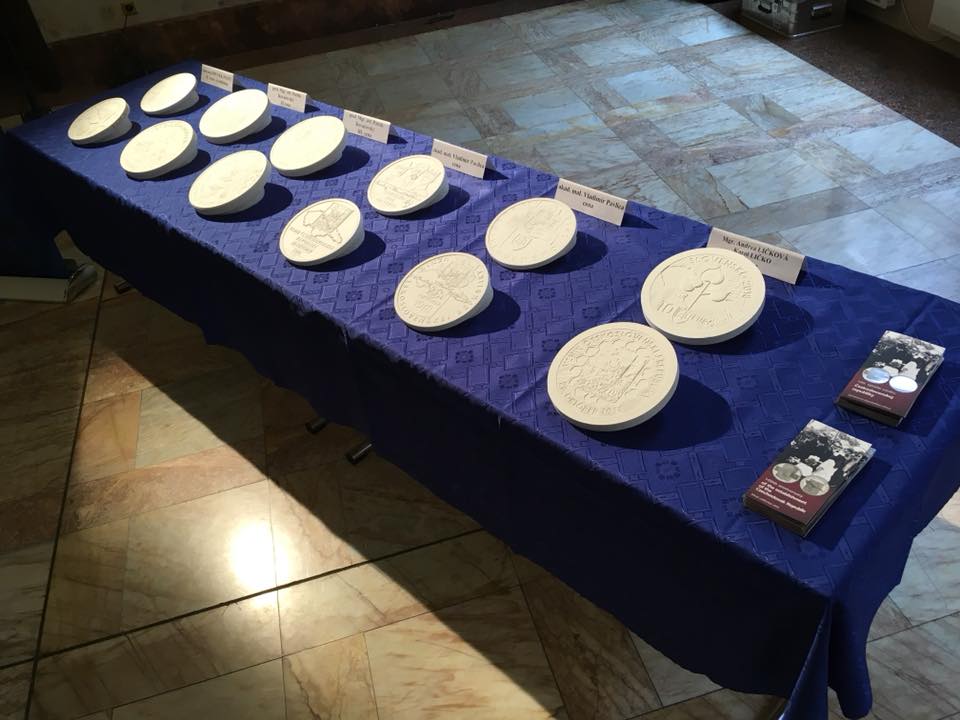 The new coin and different design propositions
BU coin set containing the 2018 divisional series in euros and Czech koruna:
Circulation: 2,000 sets
weight: 115g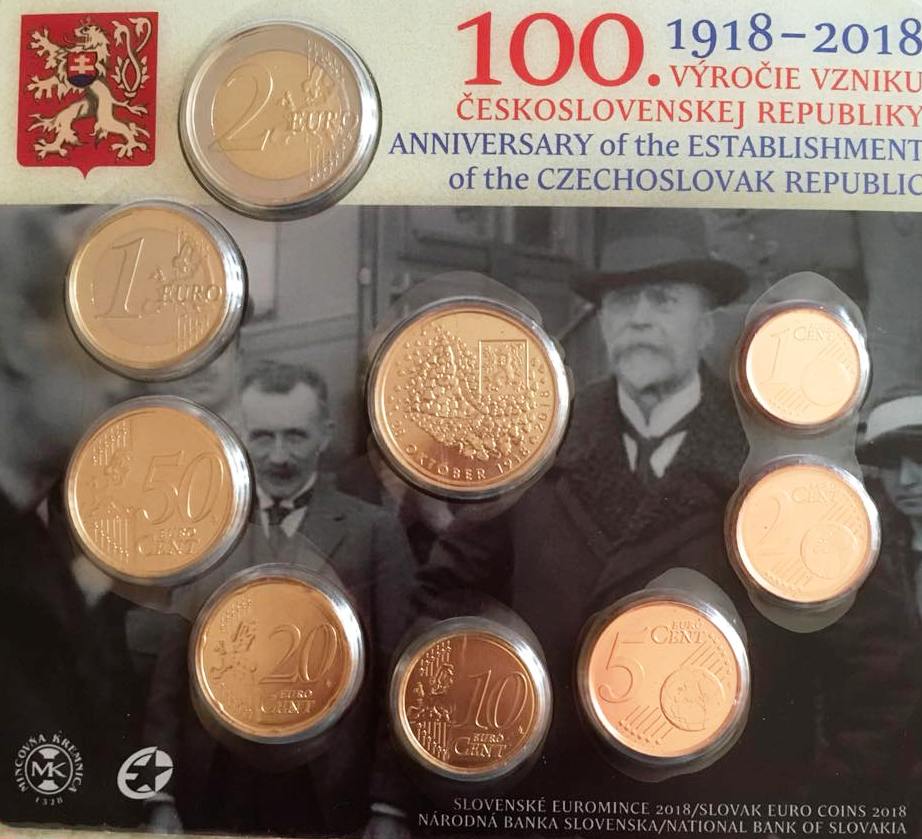 Sources: Mincovna Kremnica and NUMISMAG.