€5 coin 2018 – MAUNO KOIVISTO –  9th Finland President
Mint of Finland will release a commemorative coin honouring Mauno Koivisto.
The commemorative coin paying tribute to Mauno Koivisto (1923–2017), released in the Presidents of Finland series, has been granted the Key Flag Symbol of Finnish origin.
Before serving as the ninth President of Finland in 1982–1994, Mauno Koivisto completed two terms as Prime Minister. Prior to this, he was the Governor of the Bank of Finland in 1968–1982.
The commemorative coin is being released just before the 95th anniversary of Koivisto's birth, 25 November 2018. President Koivisto passed away at 93 years of age in 2017.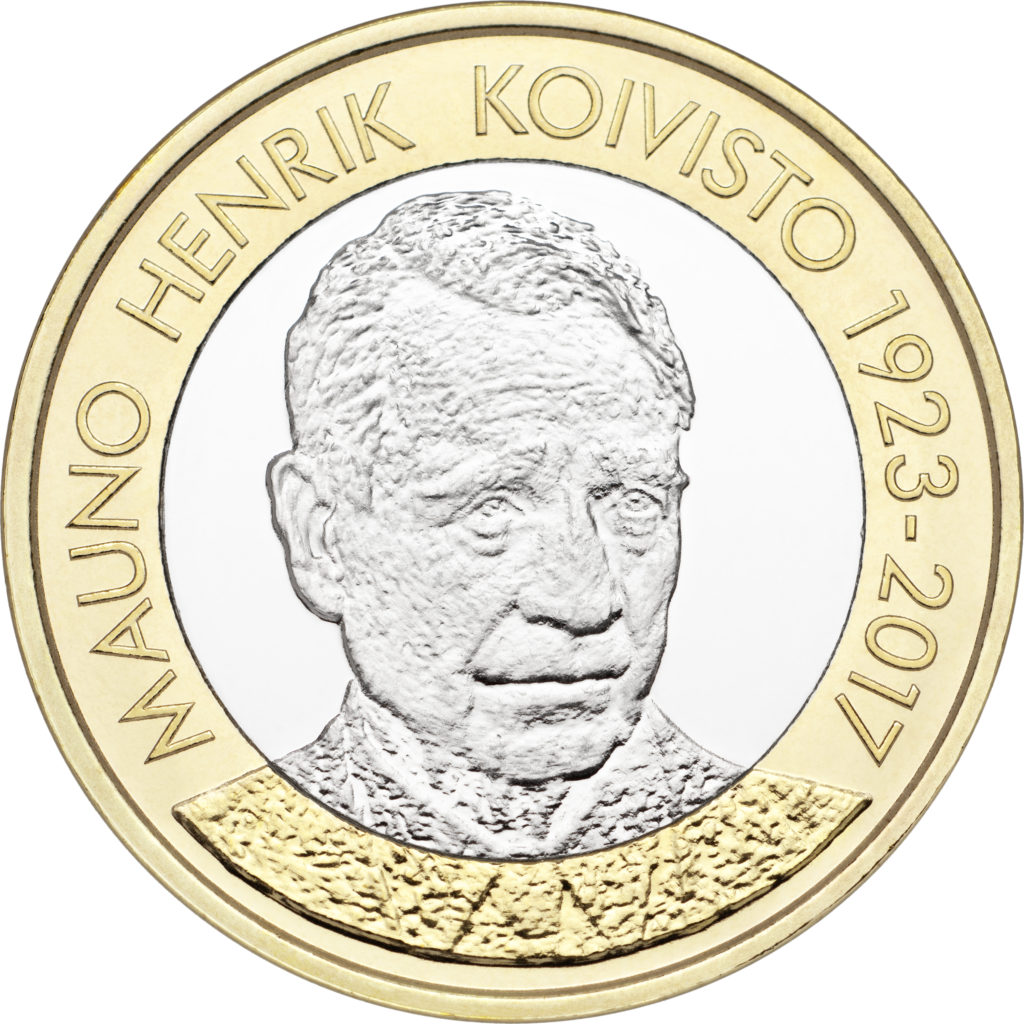 Obverse of 2018 €5 KOIVISTO President commemorative coin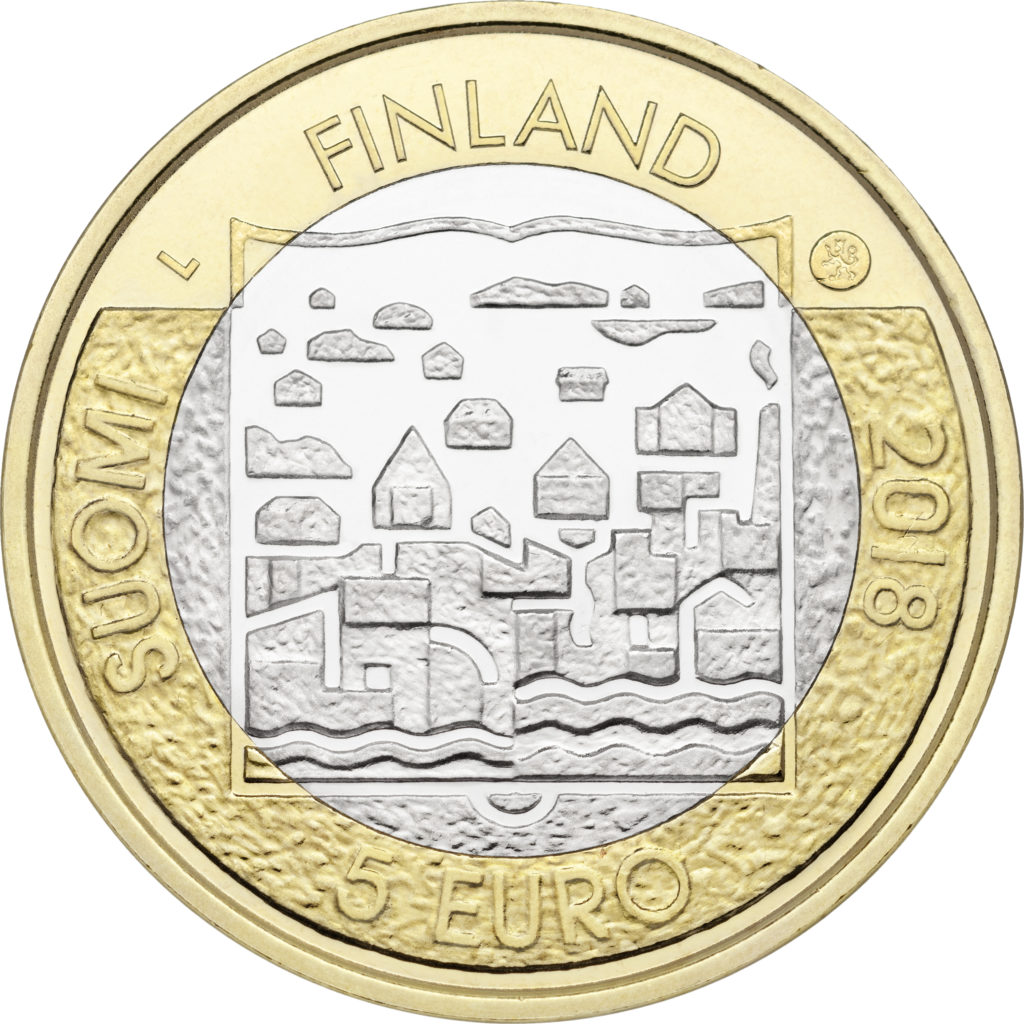 2018 reverse of President series coins
Some anecdotes tell more on a man than a long biography. This one was reported by Bishop Eero Huovinen during the funeral service of Koivisto. During continuation war, two Russian prisoners had been captured, and soldier Koivisto was assigned to escort them to the rear.
As the prisoners and their escort moved from the front lines toward the rear, they met Finnish soldiers who started banging the prisoners around.  Koivisto became angry with his countrymen, raised his hand and said: "Don't touch these men. They are my prisoners, they are my brothers."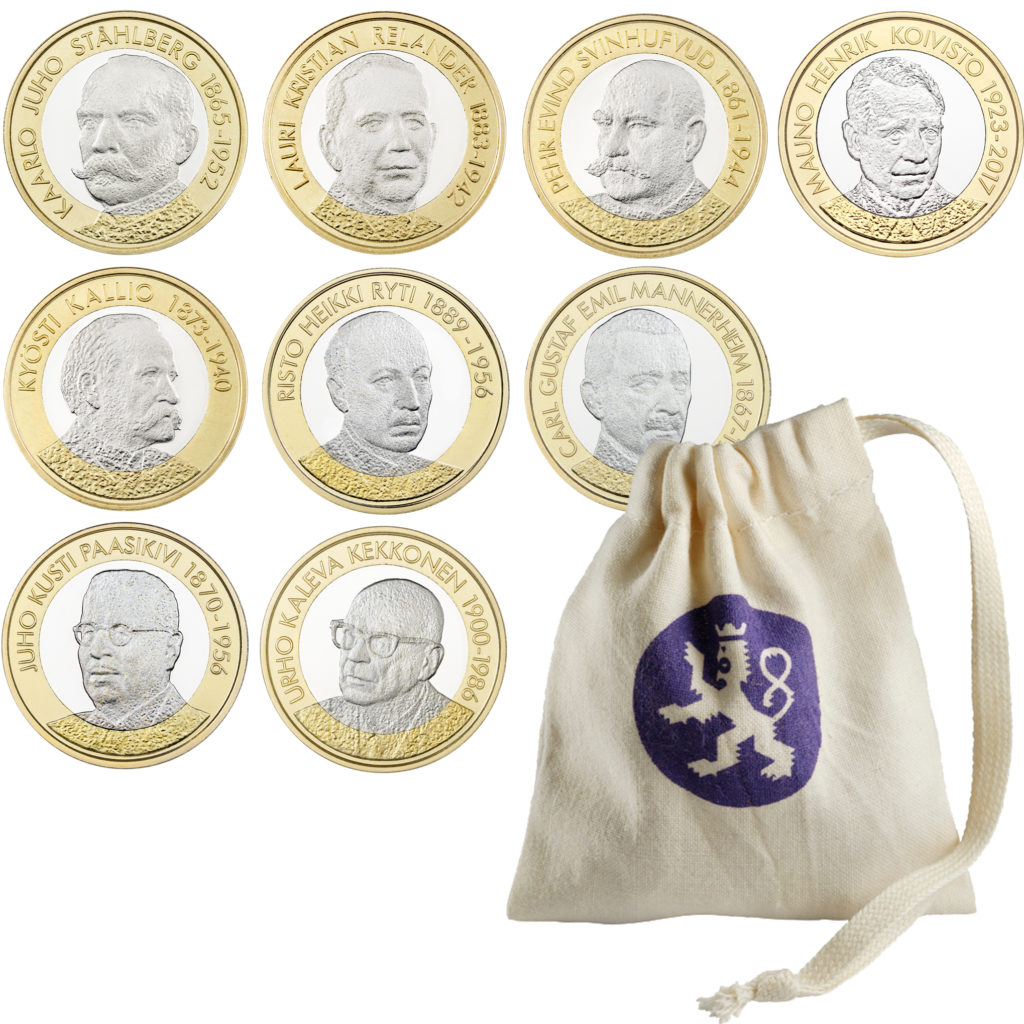 Mint of Finland pre-sold 100 bags containing the whole seres of finnish President coins. They are already sold out on its e-shop!
---
TECHNICAL INFORMATION:
---
The obverse of the coin bears a portrait of Mauno Koivisto, while the reverse features the common motif of the Presidents of Finland coin series, symbolising the President's mandate from the people. The commemorative coin is designed by Tero Lounas.
Nominal value: €5
Metal: CuAl6Ni2, CuNi25
Diameter:  27.25 mm
Weight:  9.8 g
Quality: UNC
Year stamp: 2018
Mintage:  30 000 coins
Issue date: 11.19.2018
Deliveries of the commemorative coin will begin on the release date, 19 November 2018.

Sources: Mint of Finland and NUMISMAG.
You may also Like