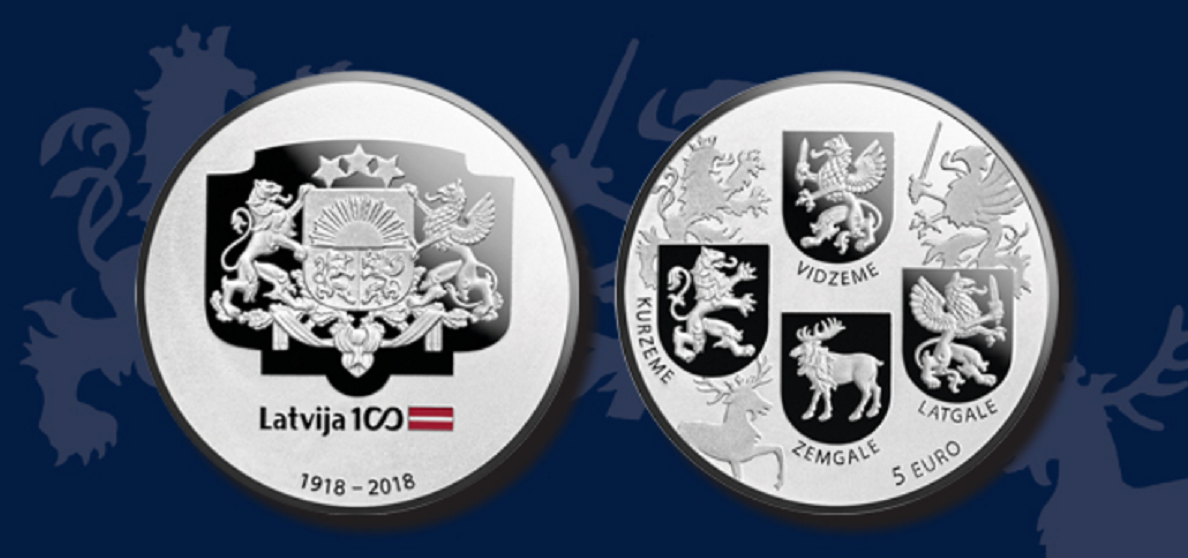 2018 last latvian numismatic issue – €5 Coats of Arms Coin
On Tuesday, 23 October, Latvijas Banka is issuing a €5 silver collector coin "Coats of Arms Coin", dedicated to Latvia's centenary.
The euro collector coin bearing the images of the great coat of arms of the Republic of Latvia and the coats of arms of its cultural and historical regions is Latvijas Banka's contribution to Latvia's centenary. A new country, the Republic of Latvia, was founded on 18 November 1918. The complicated course of Latvia's history is reflected in its heraldic symbols.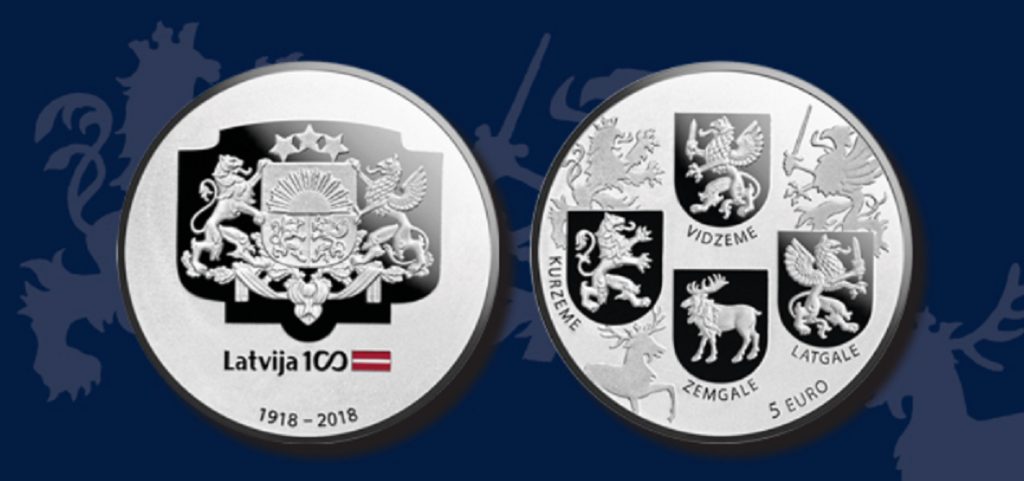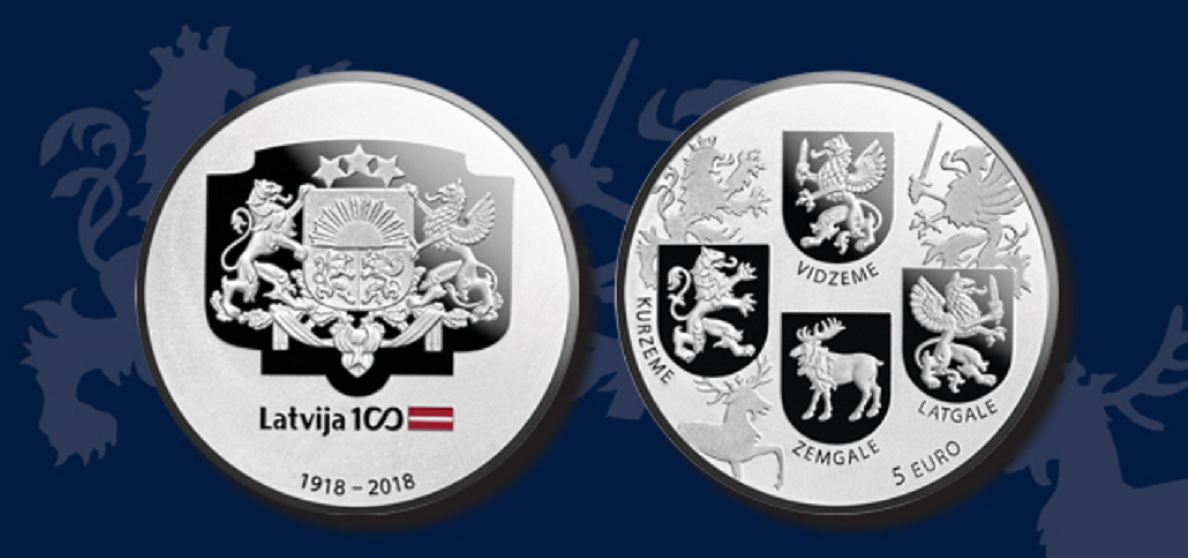 The coat of arms along with the flag and anthem symbolised national independence. Therefore, people who used it during the years of Latvia's russian occupation ran the risk of punishment. It was in 1990 that the coat of arms regained its legitimacy as a token of independence, but in 1991 it was once again renewed as a symbol of the independent Republic of Latvia.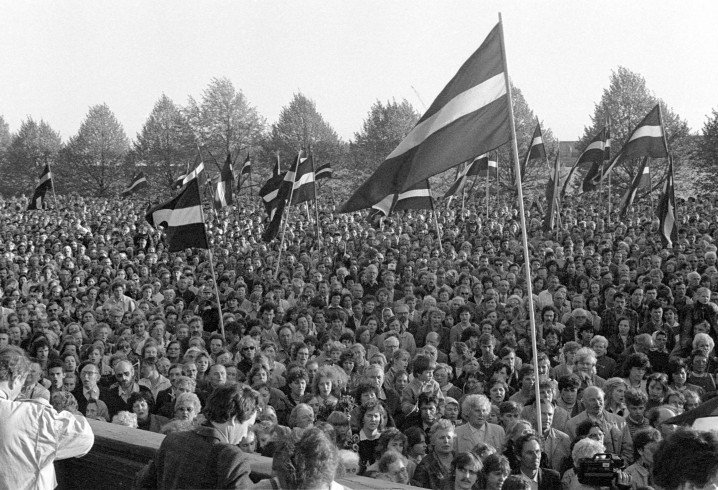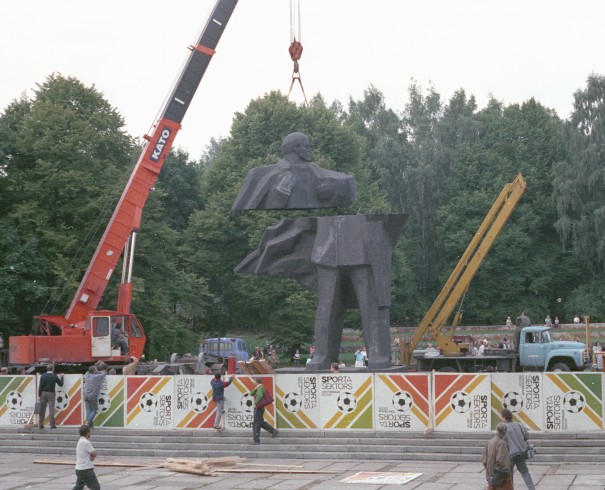 The collector coin "Coats of Arms Coin" mintage: 3 000 coins.
Official issue price: €53
Available for purchase as of 23 October starting from 8.30 a.m.
Sources: Latvijas Banka and NUMISMAG.
You may also Like