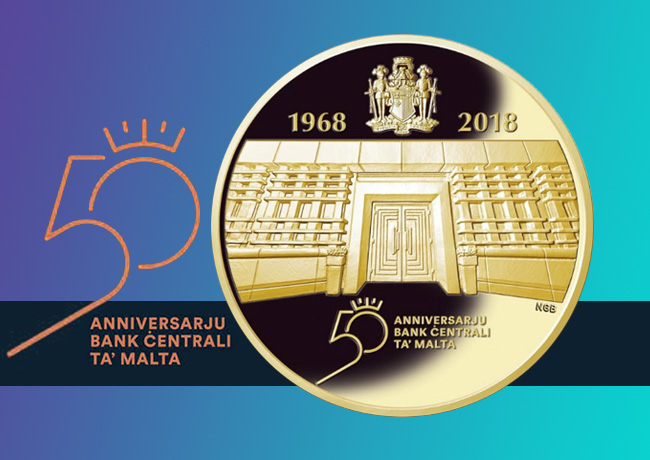 What is worth the 2018 rarest euro coin, the maltese €100 gold coin?
A recent internet auction offered for sale a €100 2018 gold coin issued by the Central Bank of Malta. This coin commemorated the 50th anniversary of maltese Central Bank foundation. The mintage was very low, about 50 coins. It is the rarest euro coin of year 2018. NUMISMAG presented you this coin in the article concerning the 2018 maltese numismatic program.
It was probably intended to be offered to maltese and foreign personalities as part of the commemorations of Maltese Central Bank foundation. This has already happened in the Euro numismatics collection.
For example, in 2003 the Bank of Greece issued a €200 gold coin to commemorate its 75th anniversary. The coin was a 916/1000 gold coin and had a weight of 17g. This coin was initially offered to the staff of the greek Central Bank. Only a few collectors had been able to buy this coin from employees of the Greek NCB who sold it on ebay.
However, a few years later, the Greek NCB sold an additional quota of this gold coin. The Leuchturm  guide book announced that the mintage of this coin was about 1,000 copies and it quoted  €5,000 this coin. If we start on this basis, the Maltese 50 copies minted coin could be worth €10,000 or even more…
2018 Set of silver and gold coin commemorating 50th anniversary of Maltese Central Bank
This coin commemorate the creation of the Maltese Central Bank in April 1968, on the recommendations of the UN (United Nations),  following the island's independence in 1964. This  gold proof coin weights 15g., for a diameter of 26mm. It is a 999/1000 gold coin. The engraver of this coin is Noel GALEA BASON.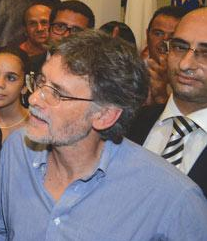 The obverse of the coin represents the Maltese coat of arms and the 50th anniversary logo of the Maltese Central Bank. The reverse represents the new central bank building in Saint James's Courtyard in LA VALETTE, MALTA.
Regarding  this very low mintage, which makes it the rarest 2018 euro coins, many collectors may wonder about the value of this coin. The last FELZMANN internet auction, taking place on 6 and 7 November, provides a first response, even if a single transaction is not enough to establish a fair market value. A €100 or 2018 gold coin was put up for sale with a price of €3,500 and found a buyer at that price!
Depending of numismatic auctions results in the future, this article may be regularly updated.
OOOO
Sources: FELZMANN Auction house and NUMISMAG©.