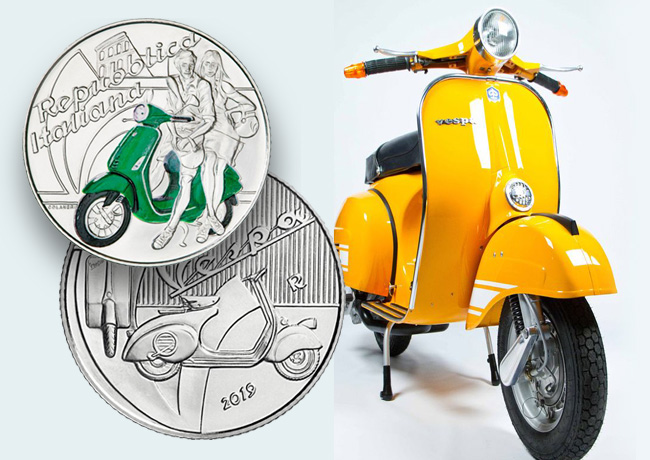 2019 €5 italian coin – FORZA VESPA!
After the Fiat 500, another Italian vehicle adorns a silver commemorative coin: the Vespa. The Italian Mint (ZECCA) is dedicating collection coins to the 70th anniversary of the Vespa. The Vespa coin is available in three versions because the two-wheel drive is enamelled in red (7,000 units), white (7,000 units) and green (3,000 units), the colours of italian flag.
The collection was presented in Rome on December 13th, but is now available on the Mint's website shop (www.shop.ipzs.it) for €40 for a single coin or €100 for a coin set containing the three coins of three different colours (1,000 sets).
---
The €5 VESPA coin
---
On the obverse is a boy and a girl sitting on the emblematic scooter of the Piaggio Vespa, coloured in three different variations. In the background is the Colosseum. The words "REPUBBLICA ITALIANA" and the name of the artist "COLANERI" are also engraved.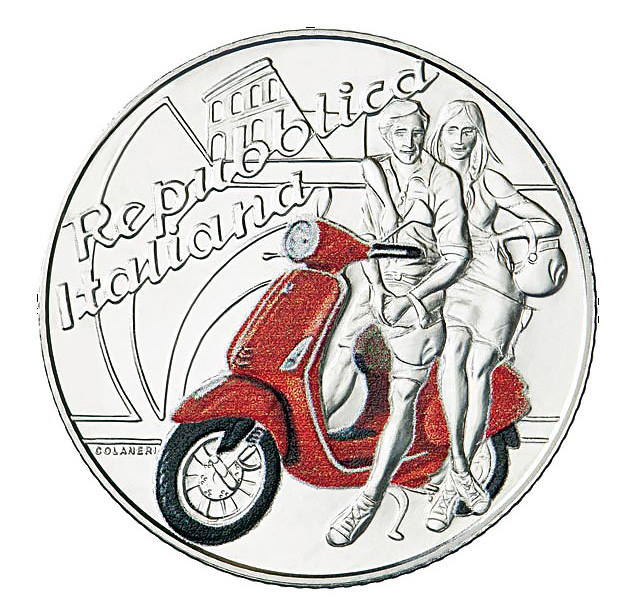 The Vespa model shown is the first version released in the spring of 1946 and has been an extraordinary industrial success.
On the reverse, a graphic composition of the profile and front panel of the Vespa is represented in its newest version with elements and stylistic characteristics of the Piaggio brand logo.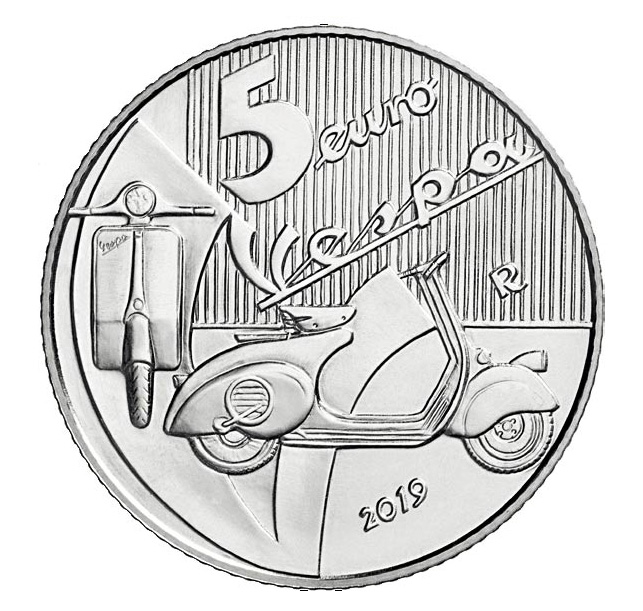 The inscription "VESPA" in italics appears on this side of the coin.
The Vespa coins have been rapidly sold out at the italian mint shop, especially the green color version, struck at 3 000 coins.
The last sales on ebay.it show an increasing retail price of the coin, on second hand market: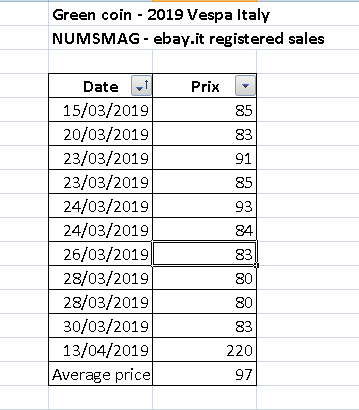 On the last ten days, the whole series (3 coins) is sold between €150 and €250 on second hand market.
---
Coin Characteristics
---
Face value: €5
Metal: silver
Diameter: 32 mm
Weight: 18 g
edge: striated
Coin condition: BU
Engraver: Maria Carmela Colaneri
Mintage: 17,000 pieces
(7,000 white – 7,000 pink and 3,000 green, including 3*1,000 coins sold in a boxed set)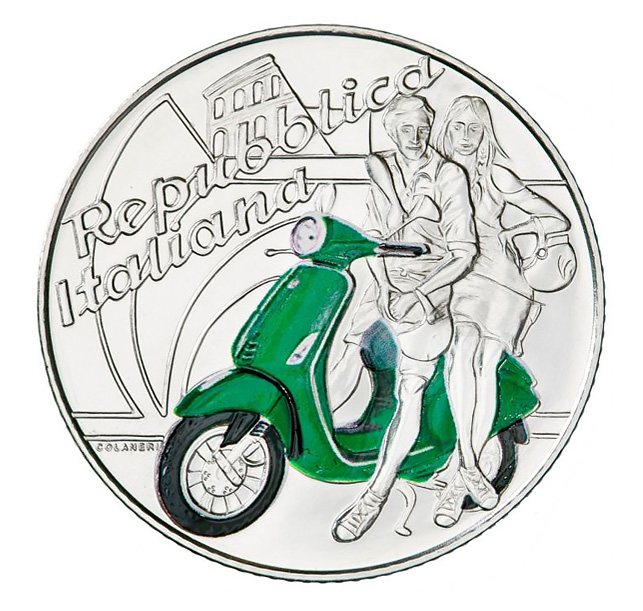 ---
VESPA, a global icon
---
The Vespa is a scooter that has now surpassed its function as an easy and elegant vehicle for everyday travel to become a true world icon, loved by entire generations.
As early as 1946, the year the world's most famous scooter was born, the owners of these two wheels formed associations. This is how the first Vespa clubs were born. Today, there are 53 national Vespa clubs associated with the Vespa World Club and hundreds of registered local Vespa clubs, for a total of more than 120,000 members worldwide.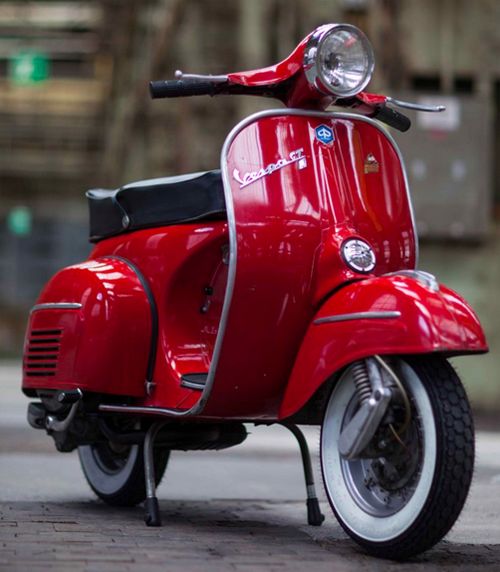 The 2019 edition of the World Vespa Days will be held in Hungary. It is the most important gathering of Vespa enthusiasts. It brings together these Vespa clubs from all over the world.
https://www.youtube.com/watch?time_continue=168&v=AcNe2-SAEY0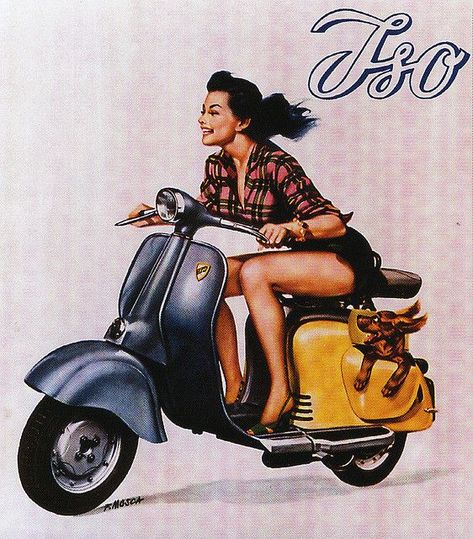 Sources: PIAGGIO website, ZECCA (italian Mint) and NUMISMAG©.