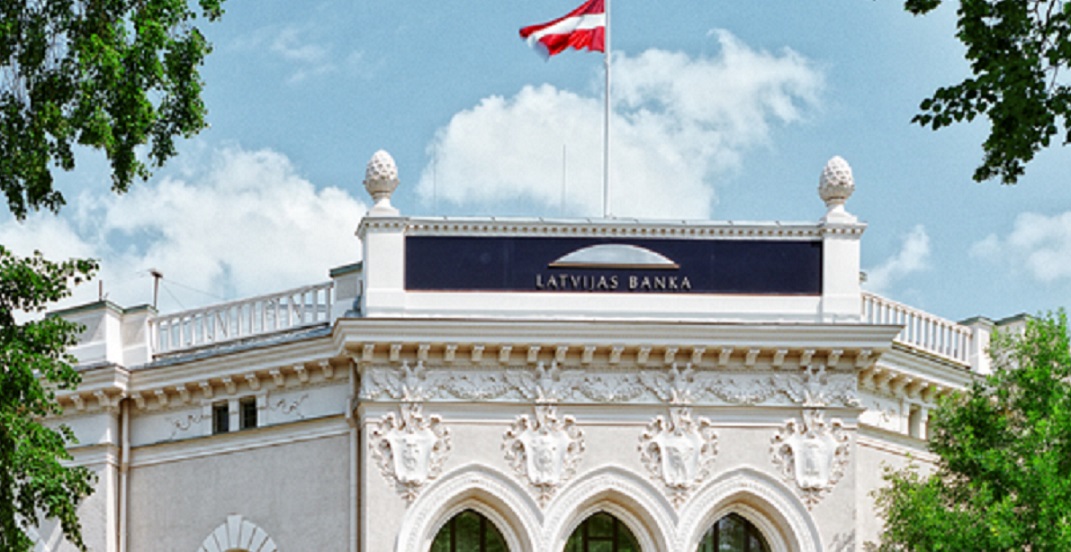 2019 Latvian numismatic coin program
This year Latvijas Banka plans to issue as part of 2019 latvian numismatic program five collector coins dedicated to outstanding personalities in Latvia's culture, the history and nature of Latvia:
– A coin dedicated to the fairy tale "Cat's Mill" by Kārlis Skalbe.
– A coin commemorating creative work of Niklāvs Strunke.
– Coin "Gifts of the Forest" dedicated to Latvia's nature.
– A coin dedicated to the fights for Latvia's independence.
– An innovative coin.

The year 2019 marks the 5 year anniversary since Latvia joined the euro area. To celebrate that, Latvijas Banka is releasing a special set of euro circulation coins "5 years in the euro area".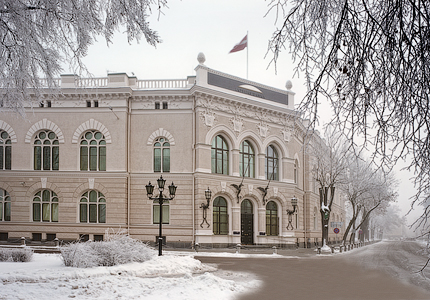 The set includes all 2019 euro circulation coins in denominations from 1 euro cent to 2 euro. Europe aims at being united in diversity, first of all with respect to culture. Therefore, Latvijas Banka continues to incorporate Latvia's values and symbols in the national design of the euro coins;  the reverses of the 1 euro and 2 euro coins feature a portrait of a Latvian folk maiden.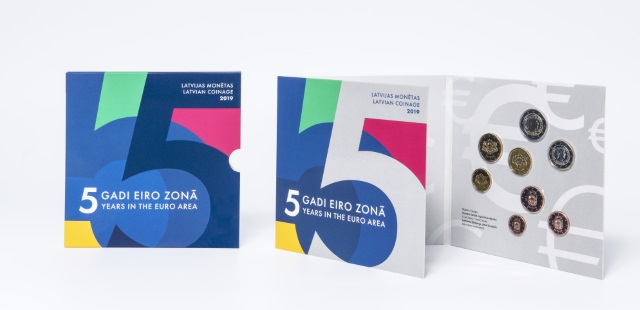 Number of sets: 7000 pc.
The set is currently sold out at the latvian central bank.
Latvian central bank did warns collectors about the 2019 €2 commemorative coin issuing dedicated to the "rising sun", dedicated to the history of the Coat of Arms of Latvia, this autumn.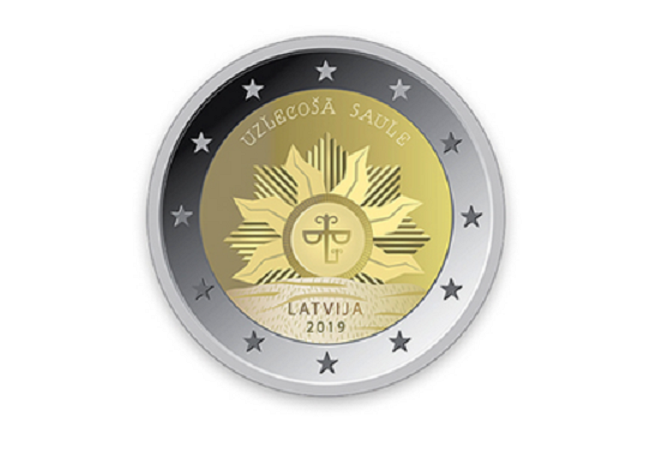 2019 latvian €2 euro commemorative coin "rising sun"
The motif of a rising sun was very popular at the time of the foundation of the Latvian state. The rising sun symbolised the new country.
The sun motif created by artist Ansis Cīrulis in 1915 was first reproduced on the badges of the Latvian Riflemen Battalion and on the flag of the 1st Daugavgrīva Latvian Riflemen Battalion.
It was also part of the design proposal for the symbol of an autonomous Latvia, created by artist Ansis Cīrulis in 1917. Later on this motif emerged as one of the basic elements of the Coat of Arms of Latvia.
The theme of the rising sun was used several times by Ansis Cīrulis in his work, including the first Latvian postage stamp and the interior decorations of the Ambassadors' Hall of the Riga Castle.
At the same time, by this coin we shall also pay tribute to Ansis Cīrulis artistic contribution to the Latvian culture.
The estimated mintage of the 2 euro commemorative coin "The Rising Sun" is 300 000 UNC coins and 7 000 coins in BU condition for euro collectors market.
Sources : Latvia Central Bank and NUMISMAG.