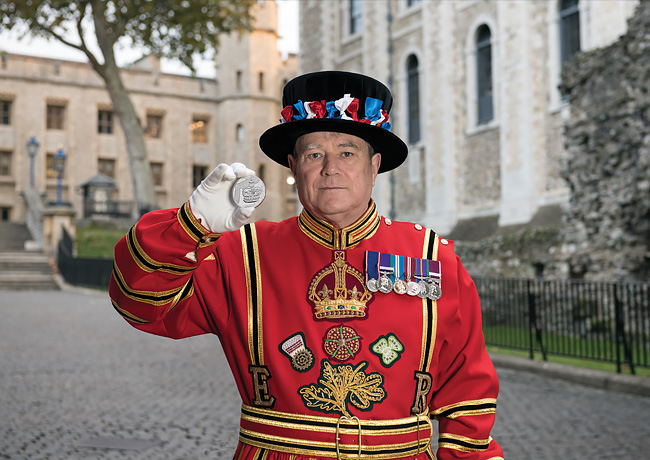 Tower of London 2019 coin series from Royal Mint
The Royal Mint has launched the second coin in The Tower of London Collection – The Crown Jewels. Following on from The Legend of the Ravens coin, the Crown Jewels continues the epic story of one of Britain's most iconic heritage sites, celebrating the history of its role in protecting this priceless collection.
For more than 600 years, the Tower has been home to the monarch's collection of crowns, robes and other ceremonial regalia. Over 20,000 jewels adorn pieces in the collection, including the Crown of Mary of Modena which features on this coin.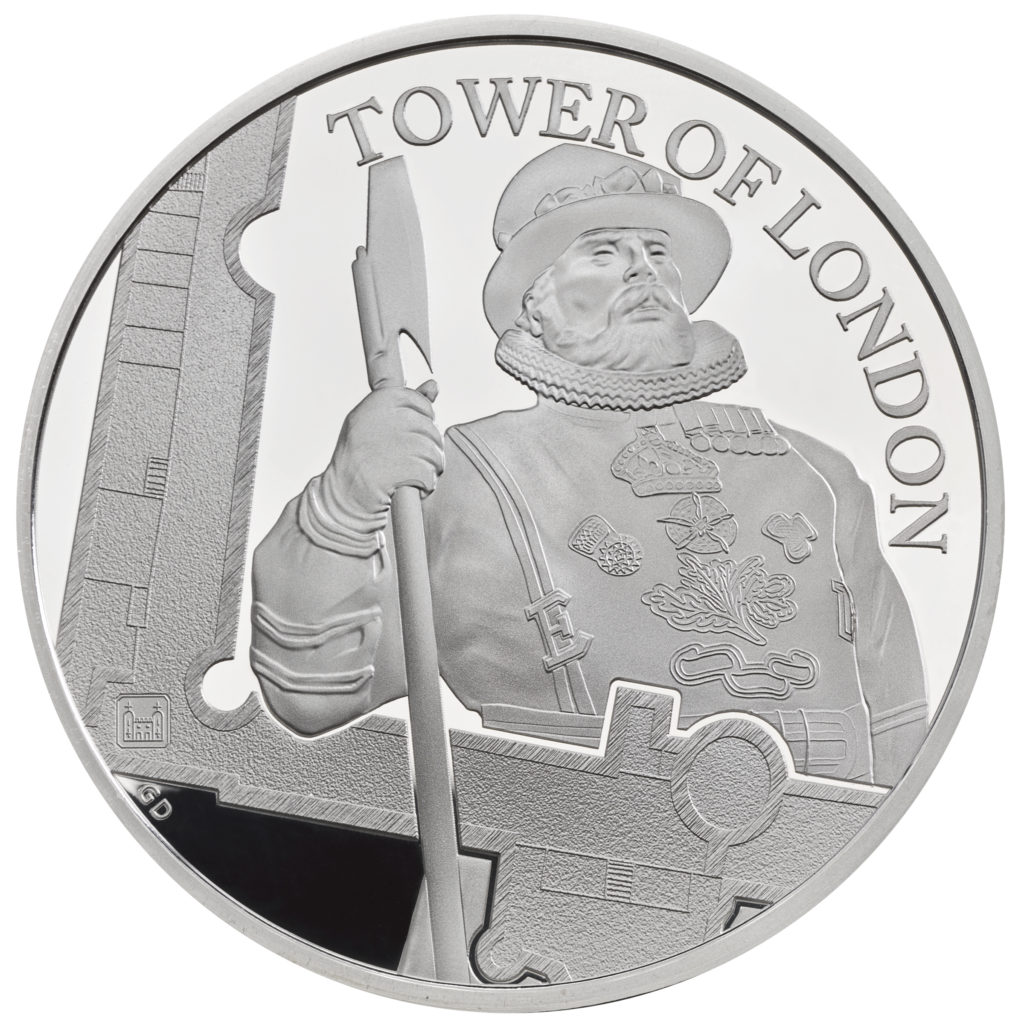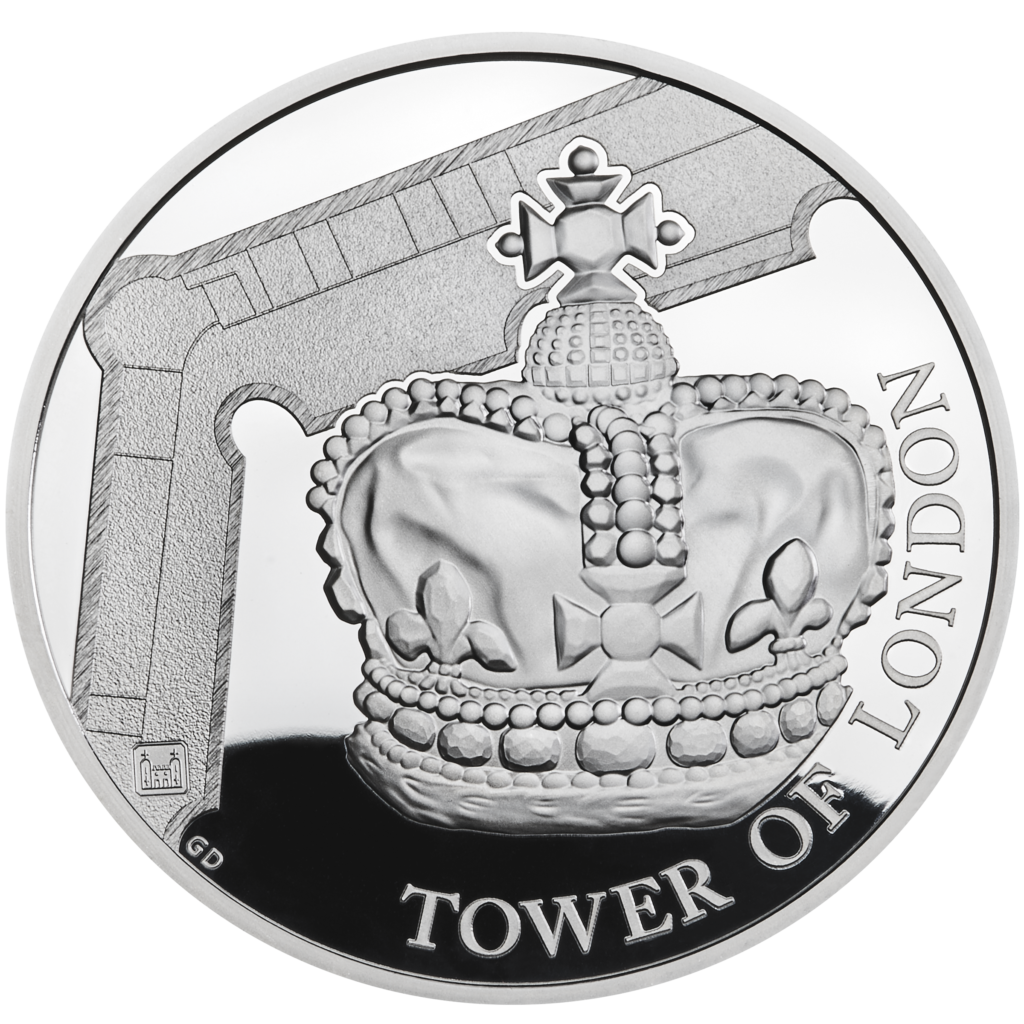 Each monarch puts his or her touch on the Crown Jewels. Famously, King George V had two of the world's finest diamonds, Cullinan I and II, set in the Sovereign's Sceptre and Imperial State Crown for his coronation in 1911. The original Cullinan diamond from which these were cut, was the largest ever found (3,025.75 carats), and produced seven other major stones, all of which are either in the Crown Jewels, or HM The Queen's personal jewellery collection to this day.
Nicola Howell, Director of the Consumer division at The Royal Mint commented: "We are thrilled to introduce the Crown Jewels as the second coin of the Tower of London collection. The Crown Jewels are dazzling pieces which never fail to delight and amaze those who see them, and this particular design of the Crown of Mary of Modena captures this beauty perfectly."
Emma Saunders, Head of Retail Business Development at Historic Royal Palaces commented: "Over 3 million visitors a year visit the Tower of London and one of the key attractions for them to see are the Crown Jewels. We are delighted with the second design in the Tower of London Coin Collection, which so beautifully celebrates the history and the splendour of the Crown Jewels."
The reverse design of each coin in the collection shows a section of the ancient walls and also features a special Tower mint mark, which is the first time this has appeared on a UK coin collection and is a sign of authenticity and trust. This depicts the White Tower, demonstrating the link between the Tower of London and The Royal Mint, which operated within the fortress for centuries.
The Crown Jewels Coin Specifications:
Description
Denomination
Alloy
Weight
Diameter
Limited Edition Presentation
Obverse

Designer

Reverse

Designer

RRP
Brilliant Uncirculated Coin
£5
Cupro-nickel
28.28g
38.61mm
Unlimited
Jody Clark
Glyn Davies
£13
Silver

Proof Coin

£5
925 Ag
28.28g
38.61mm
3,800
Jody Clark
Glyn Davies
£82.50
Silver Proof Piedfort Coin
£5
925 Ag
56.56g
38.61mm
950
Jody Clark
Glyn Davies
£155.00
Five-Ounce Silver Proof Coin
£10
999 Ag
156.295g
65.00mm
425
Jody Clark
Glyn Davies
£420.00
Quarter-Ounce Gold Proof Coin
£25
999.9 Au
7.798g
22.00mm
800
Jody Clark
Glyn Davies
£480.00
Gold Proof Coin
£5
916.7 Au
39.94g
38.61mm
325
Jody Clark
Glyn Davies
£1,995.00
Five-Ounce Gold Proof Coin
£10
999 Au
156.295g
50.00mm
35
Jody Clark
Glyn Davies
£8,645.00
Sources: Royal Mint and NUMISMAG