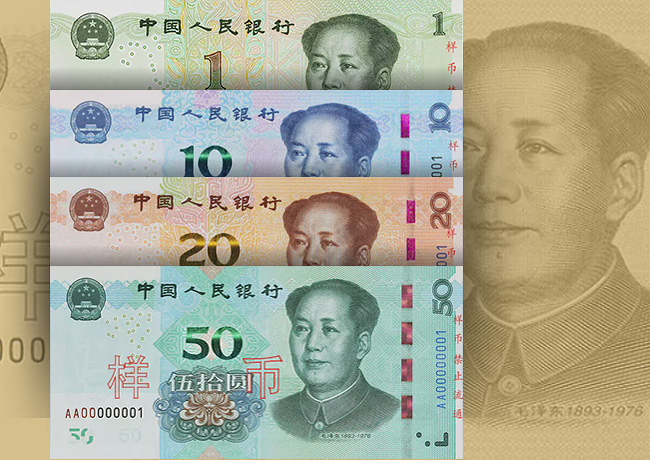 The New Banknotes Chinese Central Bank 2019
Starting Aug. 30 2019, new banknotes of 50 yuan, 20 yuan, 10 yuan, and 1 yuan, will be released and in circulation, the central bank said. The new patterns, though not very different from existing ones, are designed to be harder for counterfeiters to copy. This will be the third edition of the fifth series of renminbi, which was introduced by the People's Bank of China (PBOC) in 1999 for 50-, 20-, 10- and one-yuan banknotes, whose second edition was issued in 2005.
Banknote of 1 yuan China 2019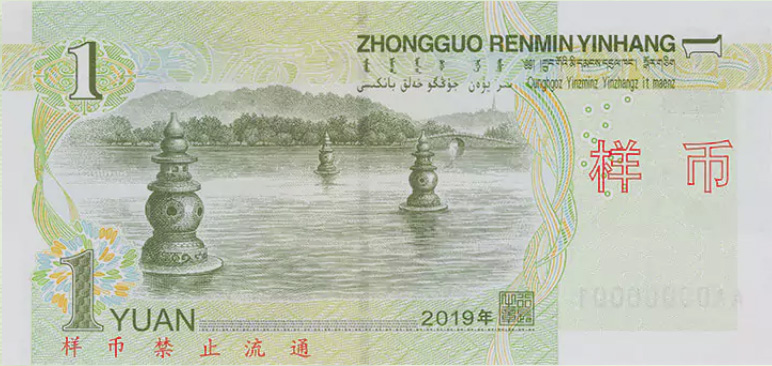 Color-changing ink will be applied to the pattern of the number in the center of the new bills to make it more difficult to counterfeit. For instance, the color of the numeral "50" will change between green and blue and a band of light can be seen to roll up and down when the angle is adjusted.
Banknote of 10 yuan China 2019
Other new features of these three kinds of notes include a security line on the right of the bill, which will change from hot pink to green with a bright band rolling up and down when the viewing angle is adjusted, and where "¥50", "¥20" as well as "¥10" can be respectively seen in the light. All four new bank notes will feature additional decorative patterns on the left-hand side and the tactile lines on the right have been removed.
Banknote of 20 yuan China 2019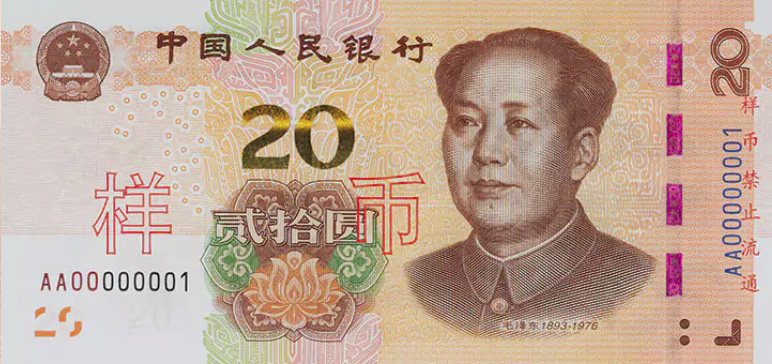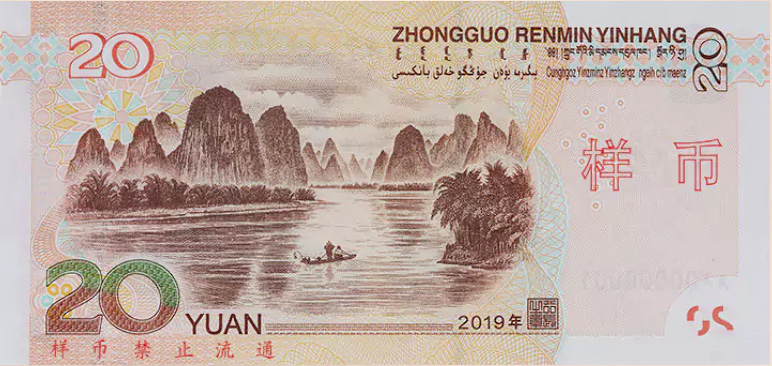 Banknote of 50 yuan China 2019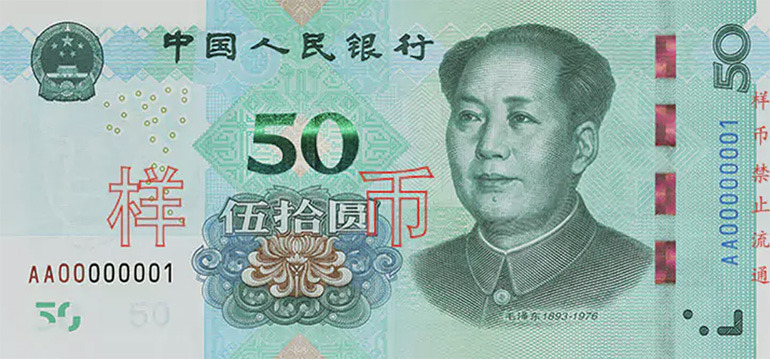 Sources: The people's Bank of china -NUMISMAG©