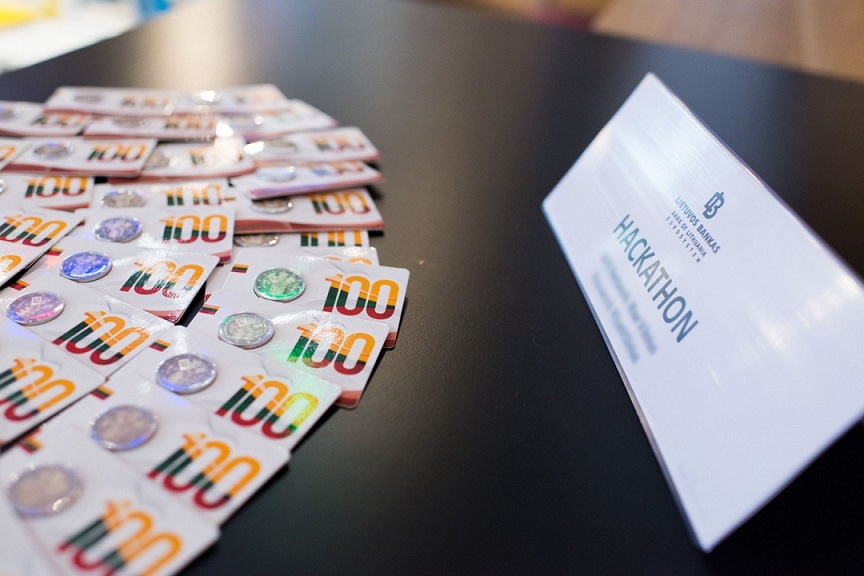 Lithuanian digital coin explained by Egidijus Paleckis, Project Manager
A few weeks ago NUMISMAG told you about the digital coin project of Bank of LITHUANIA. This project was very intruiguing and therefor NUMISMAG ask some explanations to Egidijus Paleckis, Digital Coin Project Manager at Bank of Lithuania.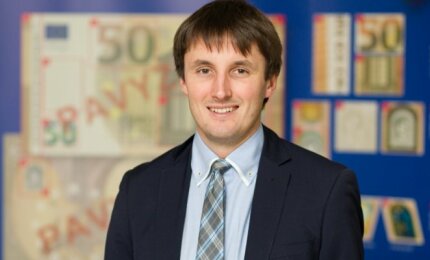 Egidijus Paleckis, Digital Coin Project Manager
NUMISMAG: How did the Bank of Lithuania come up with the idea of a digital commemorative coin (was there a demand from Lithuanian collectors)?
Egidijus Paleckis: Since the Bank of Lithuania supports innovation, we decided to commemorate the Centenary of the Restoration of the State of Lithuania in a special way.
The idea of issuing the world's first digital collector coin seemed to be a perfect way to mark this prominent event and to show the world that Lithuania is a progressive and innovation-fostering country which is always open to new ideas. Therefore, we organised a hackathon to see if there are technical possibilities to create such a coin.
Having received a positive answer, we started our preparations from consultations with market participants and public procurement procedures. It cost us some time but now we have already reached the implementation stage and expect the coin to be issued in early 2020.
Last but not least, we treat the digital collector coin as another step towards implementing one of the Bank of Lithuania's strategic directions in the field of innovation and FinTech as well as our studies in the field of the blockchain.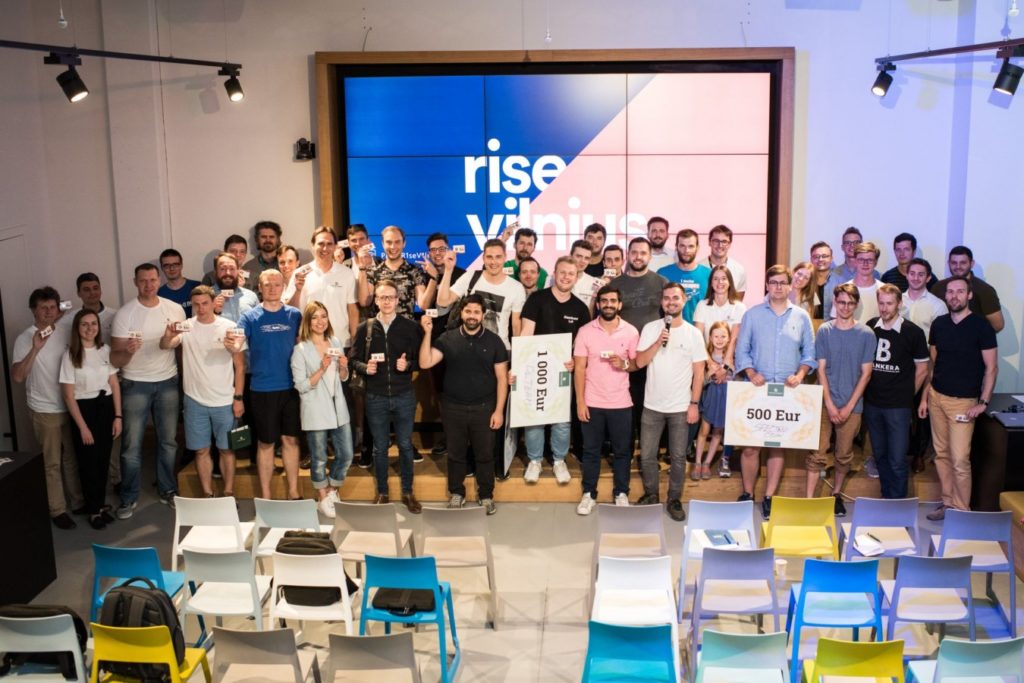 Teams involved in digital coin project
NUMISMAG: The use of block chain technology is intended for the sale of the coin by Bank of Lithuania to collectors only? May collectors then use this technology to resell or exchange this coin on the second hand market? If this coin is sold at its face value and collectors then own the block chain technology to sell or exchange it, wouldn't this digital coin simply become a digital circulation coin?
Egidijus Paleckis:  The main features that distinguish collector coins from circulation coins are that they are sold for a higher price than their face value and issued in a limited mintage.
The tokens will be limited in number, linked to a physical coin and sold for a higher price than their face value. Collectors will be able to purchase tokens, exchange them and, having collected the needed set, redeem the physical coin.
The Bank of Lithuania will develop a special e-shop, an e-wallet to keep the tokens and a platform for their exchange.
In general, commemorating important events, phenomena or prominent figures, numismatic items issued by the Bank of Lithuania are intended for collection only, while their use as legal tender is not encouraged.
NUMISMAG: What would be the price to the public of this digital coin? Would it be sold at a price significantly higher than its face value such as physical commemorative coins or at a value much closer to its face value?
Egidijus Paleckis: The final value and the sell price of the digital collector coin are still under consideration. The Board of the Bank of Lithuania will have the final say on this issue closer to the issuing date. In general, we follow the same logic as in case of physical coins.
Therefore, the sell price is expected to be higher than the nominal value of the coin. It is important to note that the digital tokens will not have a face value and a legal tender status.
NUMISMAG: You are the first country in the euro zone to issue a real digital currency (unlike Bitcoin, which is not a currency). Is this a test at European level for an official digital euro coin?
Egidijus Paleckis: By implementing this unique project, the Bank of Lithuania expects to open a new page in the world's numismatics and to test the possibilities offered by the blockchain technology. Additionally, in terms of regulation and supervision, we seek to gain experience and knowledge in the field of creation of the virtual currency.
This topic is gaining particular importance in light of new challenges faced by central banks, for example, global players entering the virtual currency market or some countries discussing the possibilities to issue their own digital currency.
However, our digital tokens will not have a legal tender status, thus it would not be right to call them digital currency.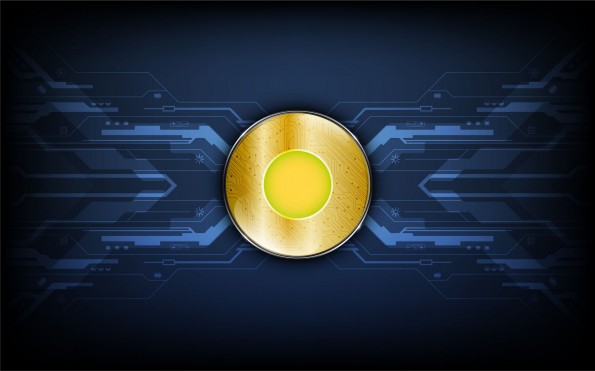 NUMISMAG: What is the point of view of the European Commission and the European Central Bank on this experiment? 
Egidijus Paleckis:  The European Commission and the European Central Bank are aware of this project and we are consulting them and providing them with the necessary information.
A representative of the ECB was also present during the hackathon. The institutions are interested in this project and innovations.
NUMISMAG: Is the risk of counterfeiting high on this type of virtual currency? What measures does Bank of Lithuania want to take to limit this risk?
Egidijus Paleckis:  Security is of the utmost importance. Among other platform requirements, special attention is paid to security – tokens must be counterfeit-proof, while the platform for token selling has to be ready to handle heavy user traffic and be protected against cyberattacks.
We will focus on this aspect with particular attention. In addition to the expertise of our IT security employees, we have also purchased separate platform security audit services from third parties.
NUMISMAG: The coin will be dedicated to the history of Lithuania. Can you tell us more precisely to which period or event it will be dedicated?
Egidijus Paleckis: It will be dedicated to the signatories of the Act of Independence of Lithuania which was signed in Vilnius on 16 February 1918.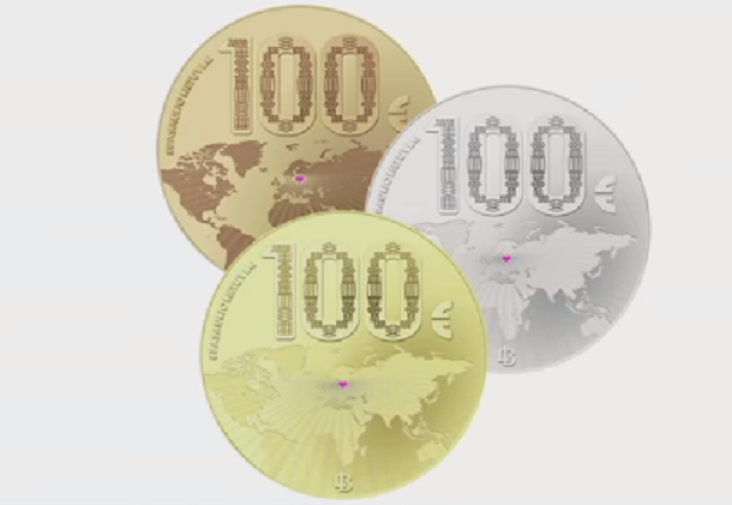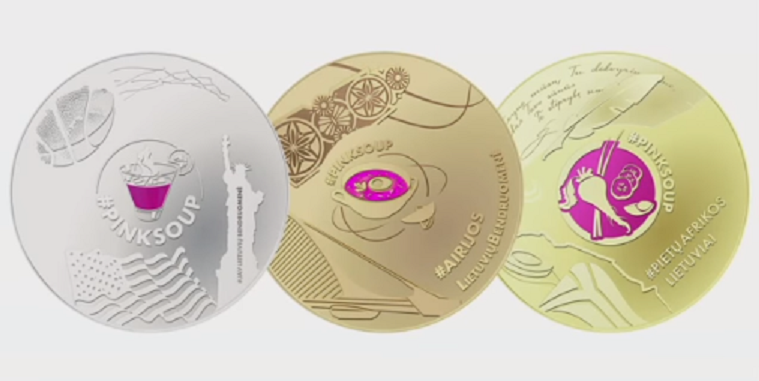 Obverse and reverse of METASITE company digital coin project (2018 HAKATHON)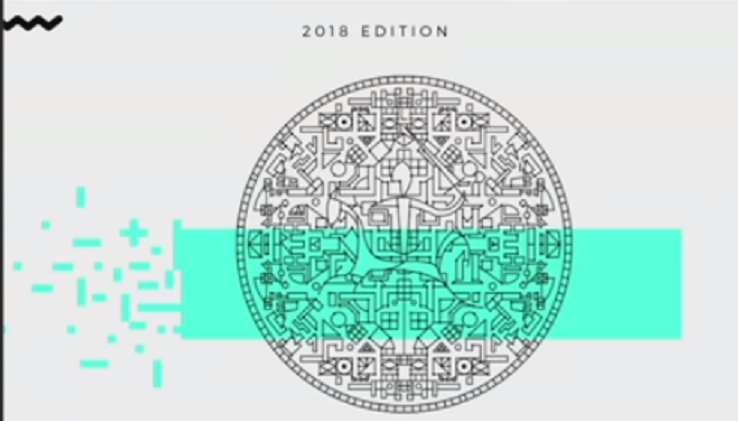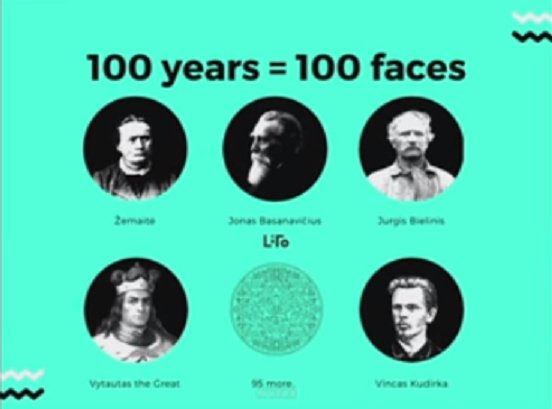 Obverse and different reverses of ORCA company digital coin project (2018 HAKATHON)
NUMISMAG: If this digital coin project is successful, would you like to repeat this experience with other coins in the future?
Egidijus Paleckis: This project was initially considered as a one-time opportunity. However, FinTech development has reached such a pace that today it is even impossible to predict what is to come in the nearest future. Therefore, instead of saying 'no', we may say 'why not'.
Sources: Bank of LITHUANIA and NUMISMAG.