2019 50p piedforts anniversary set of Royal Mint
Earlier this year, The Royal Mint launched the 50p British Culture and Military Sets as part of the 50th anniversary celebrations of this revolutionary seven-sided coin, which was first introduced on 14th October 1969.
Following the hugely popular limited edition Gold, Silver and Base proof sets, The Royal Mint has today on the 50th anniversary of the 50p unveiled a Piedfort version of the sets celebrating key cultural and military milestones.
The coins featured in both sets are some of the favourites amongst coin collectors, and includes one of the UK's most sought after coins in circulation – the Kew Gardens 50p.
This coin is one of the rarest circulation coin. The mintage for circulation is supposed to be about 210 000 coins. That may also explain the price of this coin on collector's market. Collector's coins catalog 2019 set up the price of £90 ( about €103) for a coin in used condition and 120-160£ (about €138 – €184) for a BU condition coin.
The full British Culture set also includes the 50p commemorating Roger Bannister's world record sub-four-minute mile, 100 years of the Scouts, and 100 years of the Girl Guides, alongside the iconic 'New Pence' 50p. Whereas the Military Set includes 50p coins marking the 75th anniversary of the Battle of Britain, 50 years since the D-Day Landings, the 950th anniversary of the Battle of Hastings and 150 years since the Victoria Cross was introduced.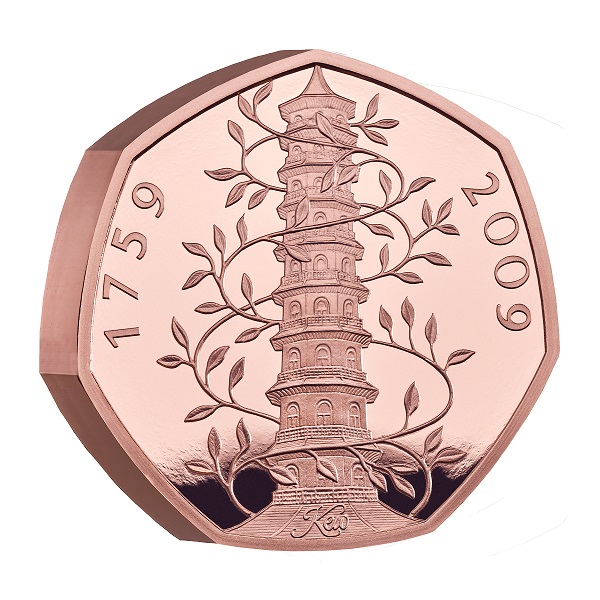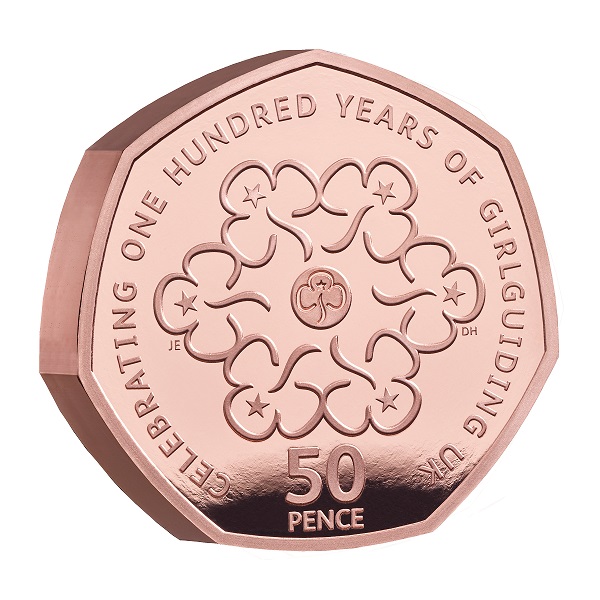 Five coins of 50p Culture Piedforts series
Common side with Queen Portrait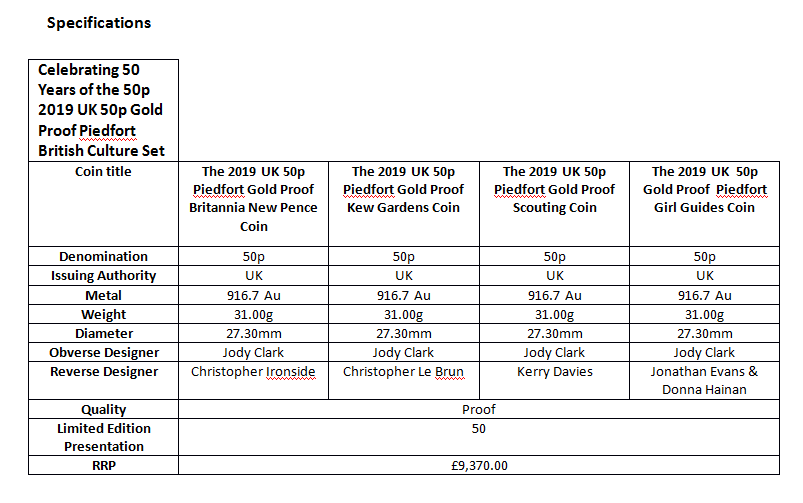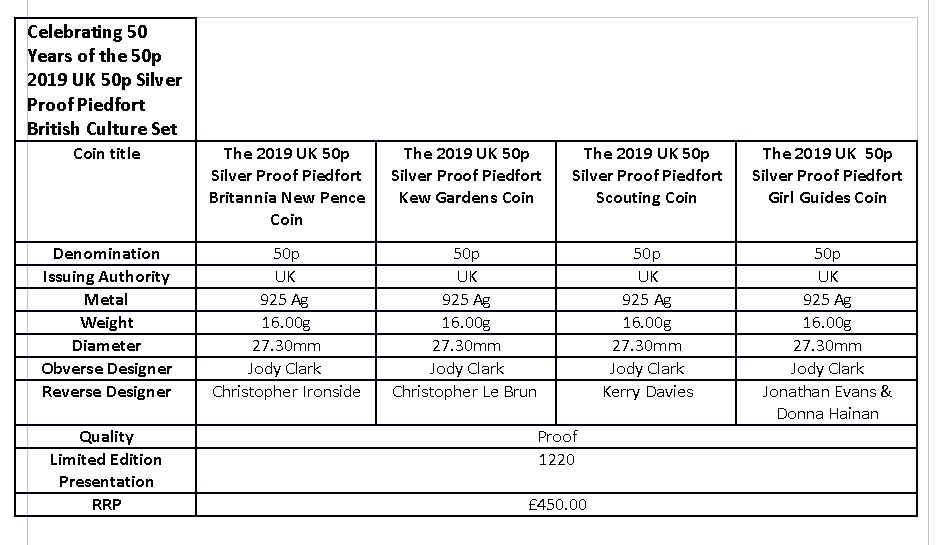 Sources: Royal Mint and Numismag.