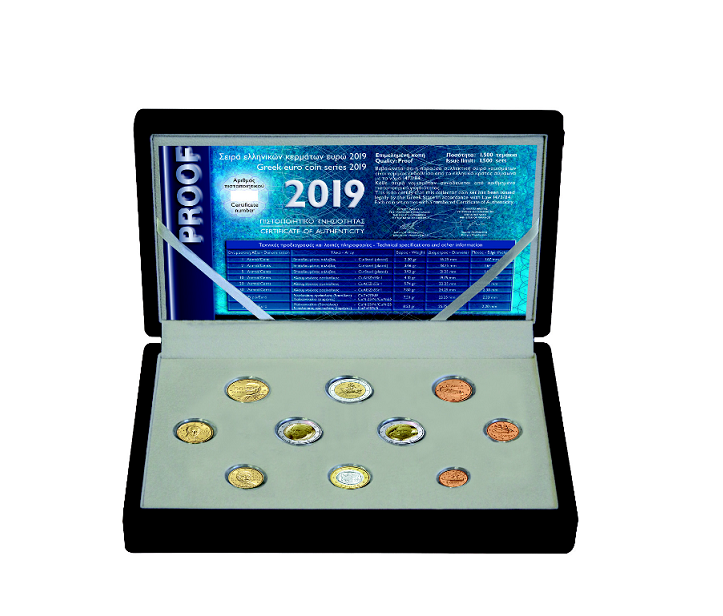 2019 greek proof coinset, a very low mintage announced!
The Greek Ministry of Finance  announced today the clos issuing day of the 2019 proof coinset, on 12/10/2019.
This coin set is issued in small quantities, with 1,500 copies. Of this number, half will be reserved for collectors and the other half for dealers. This very limited edition will therefore be sought by collectors of euro coins.
The set contains the annual divisional series of 8 coins as well as the two 2019 €2 commemorative coins. Acquiring this box set is therefore the only way to obtain each of these two coins in proof quality.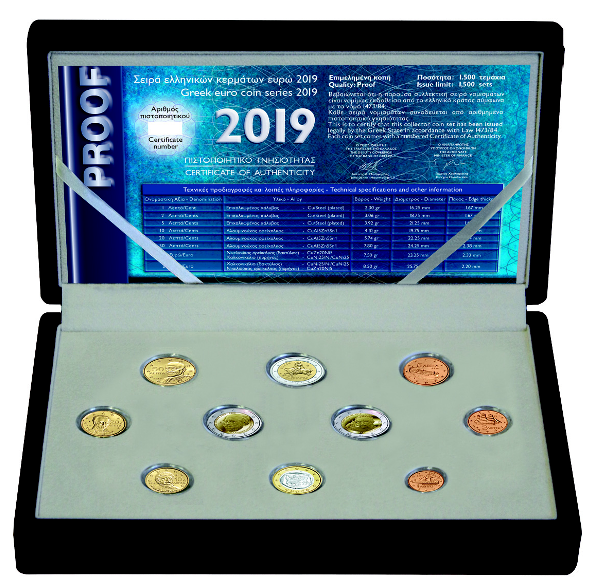 Sources: Greek Ministry of Finance and NUMISMAG.