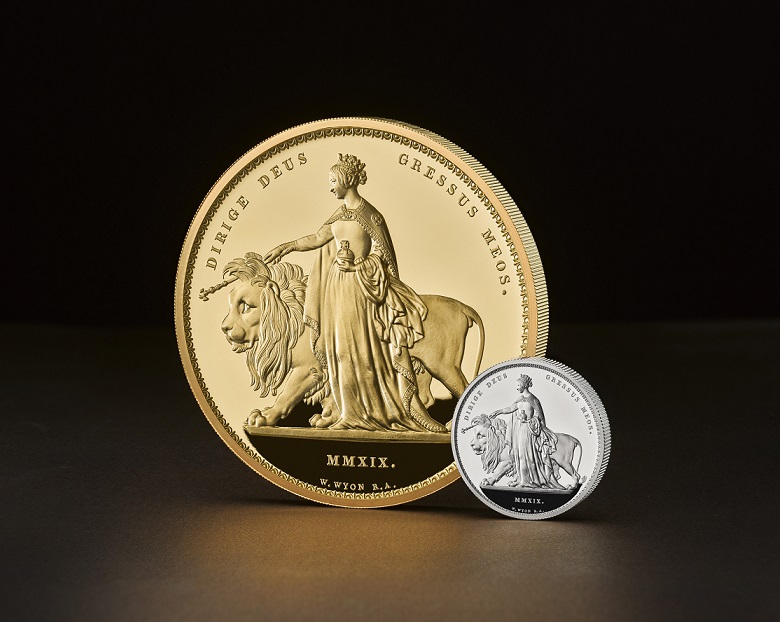 2019 New Great Engravers coins series of Royal Mint
The Royal Mint has launched its largest coins to date with the introduction of five kilo-and two-kilo coins as part of a new Great Engravers series.
Celebrating the finest artists who have worked on the British coinage, the series begins with Royal Academician William Wyon's Una and the Lion design.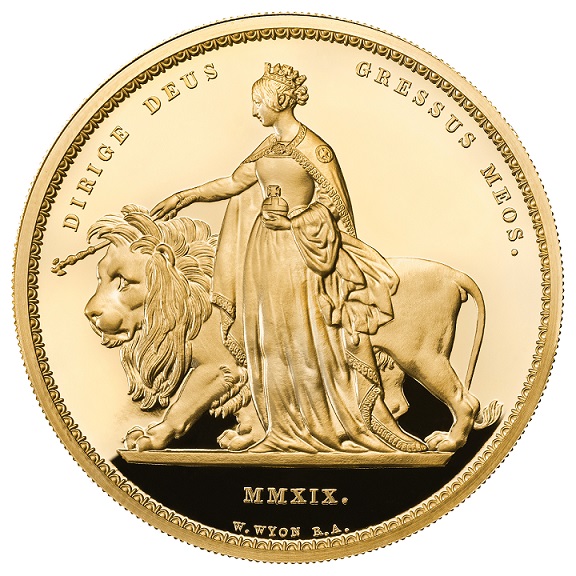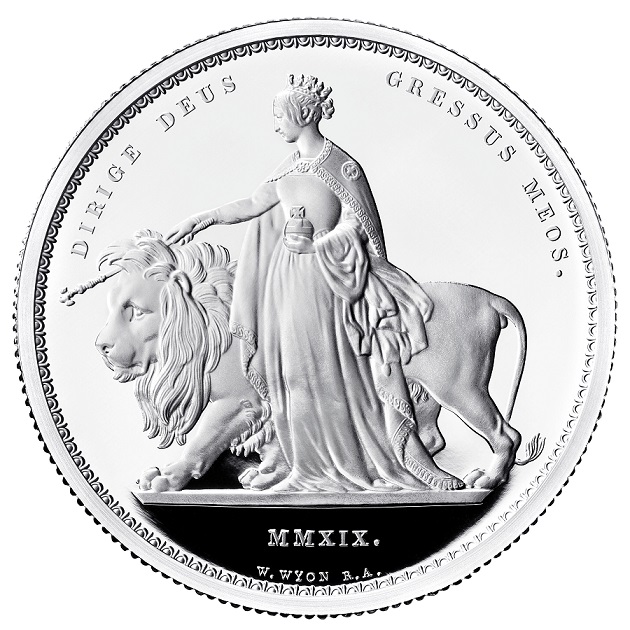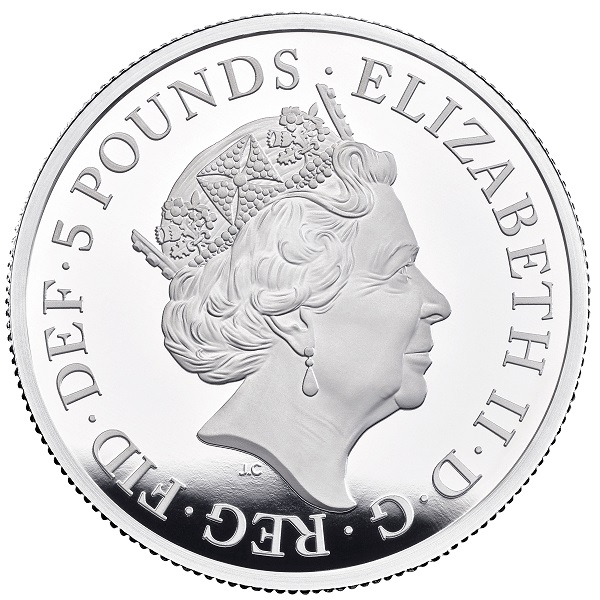 Coins of this size allow scope for the stunning detail of William Wyon's original Una and the Lion design to be fully appreciated. The five-kilo is the largest coin that The Royal Mint has produced in its history and just one will be available. Due to its rarity and there being no similar pieces, it has already been sold. The two-kilo gold coin also has a very limited mintage of only four, making it a rare and collectable item.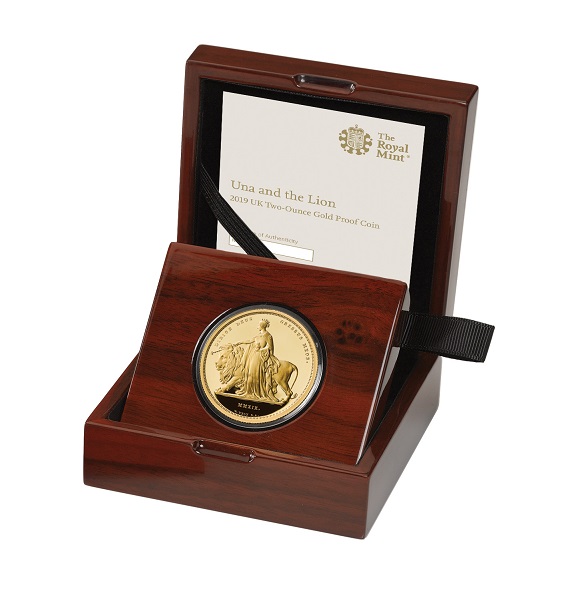 A combination of traditional engraving methods and modern techniques are applied when producing the five-kilo coin. The original die used almost 200 years ago had to be digitally scanned and Chief Engraver Gordon Summers' skills were required to ensure that the relief was faithfully reproduced, fusing past and present. Modern techniques were then called upon with lasers being used to carefully cut the design onto the five-kilo coin. Finally, the piece was hand polished to ensure the finish was elevated to the highest possible standard.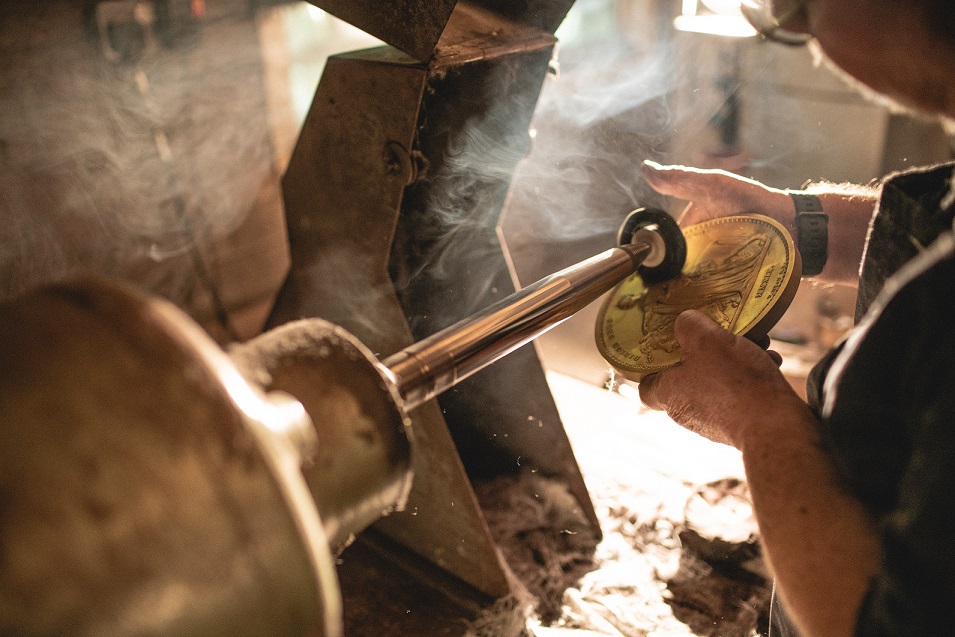 ---
Coins specifications
---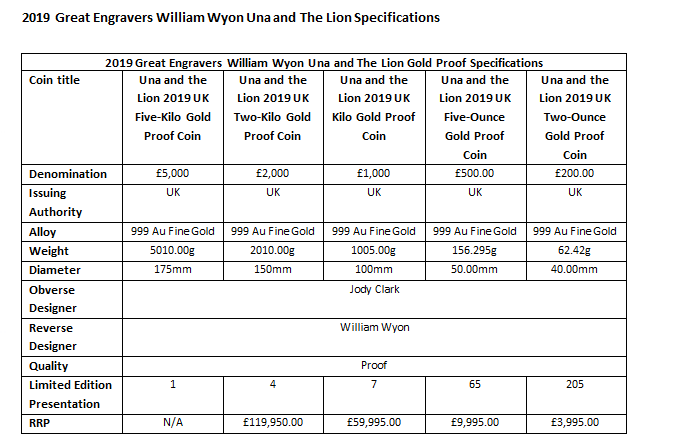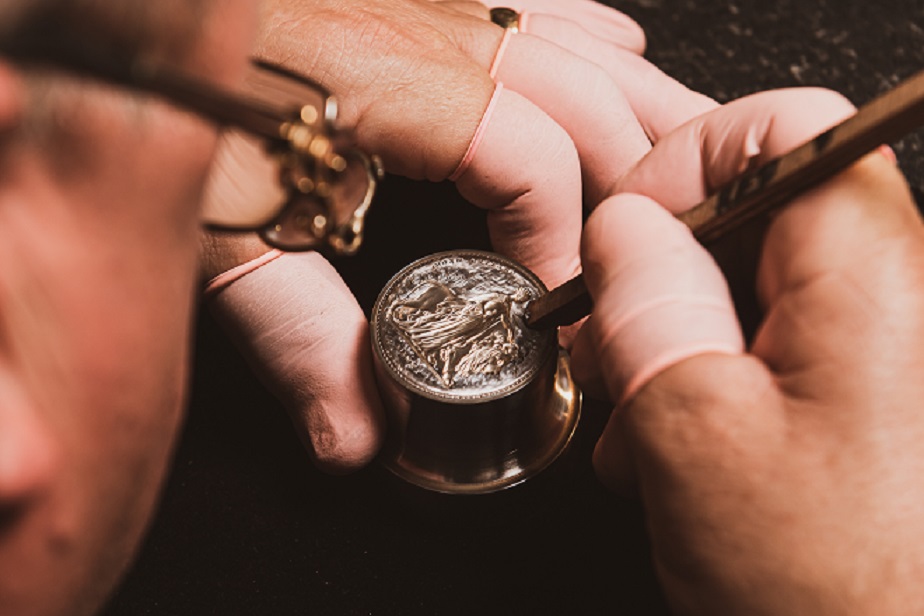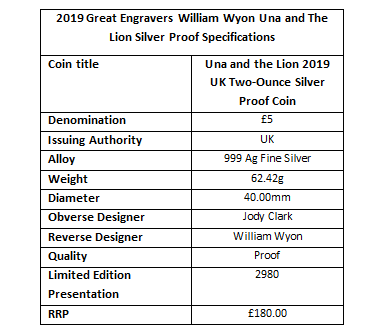 Sources: Royal Mint and NUMISMAG.