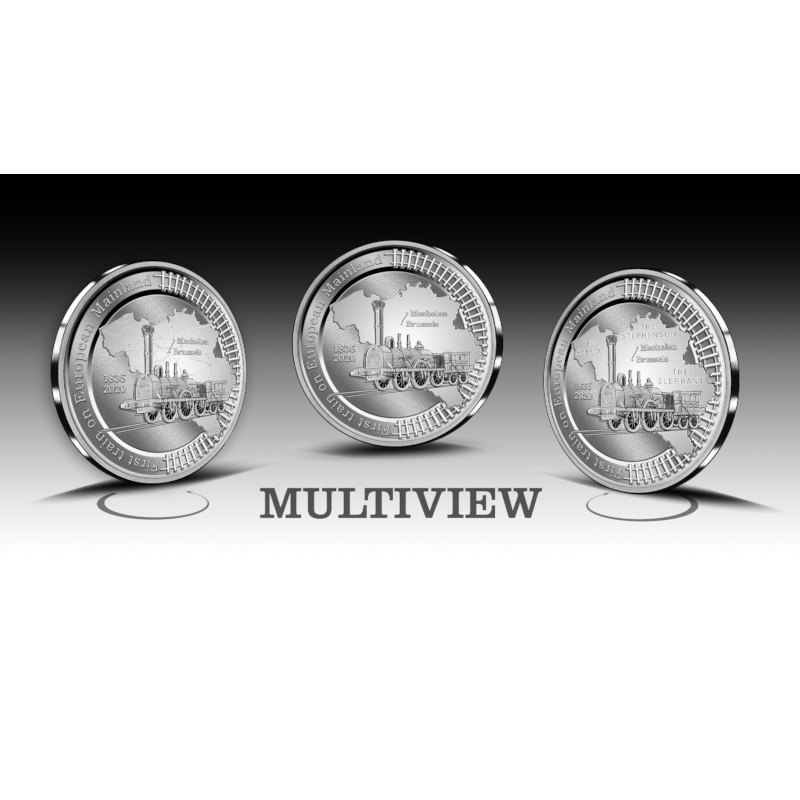 2020 belgian €5 silver celebrates first continental european train
The first train trip to Belgium was of historical importance.
On May 1st 1834, King Leopold I signed the law establishing the Belgian railways. A year later, on 5 May 1835, the first Belgian railway line opened. For the first time in history, a train ran on the European continent between Brussels and Mechelen. Three steam locomotives, made in Great Britain, ran one after the other, transporting a total of 900 people.
These passengers were divided into 30 cars:
"The Arrow": seven open cars with benches for people of good origin;
"Stephenson": Seven cars open and closed;
"The Elephant": 16 open cars with benches.
The road trip, which started from Brussels Groendreef station, was 22 kilometres long and had a stop in Vilvoorde on the way. On arrival in Mechelen, all the wagons were coupled together, and on the way back to Brussels, they were pulled by The Elephant.
This journey marked the beginning of the rich history of Belgian railways, and was the driving force behind Belgium's industrial success in the nineteenth century.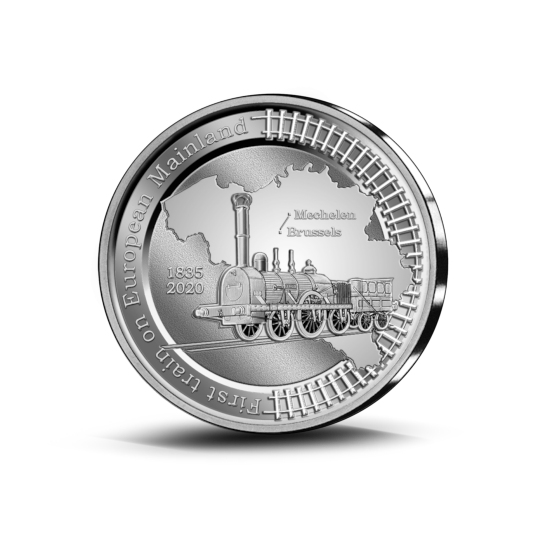 ---
Coin spécifications
---
For the first time in Belgian numismatics, the coin uses the multiview technique, which makes different images visible as soon as the coin is turned. It shows the first train journey between Brussels and Mechelen, but also the names of the three locomotives of the first train journey, as well as Belgium's current railway network. In the foreground is the steam locomotive 'The Elephant'.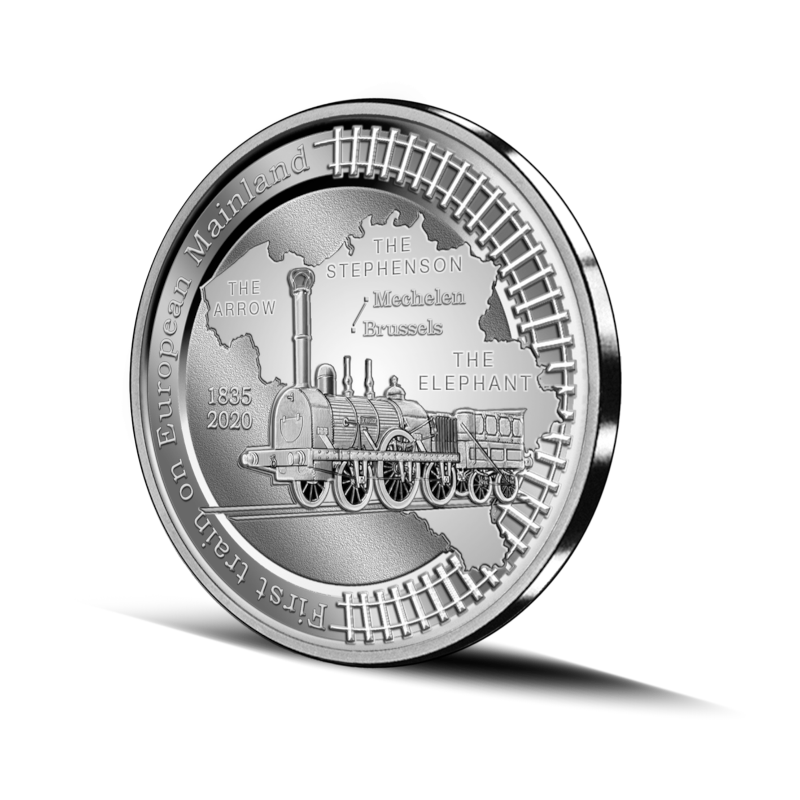 Facial value: €5
Metal: Silver
Fineness: 925/1000
Weight: 14,60 g
Diameter: 30 mm
Coin condition: Proof
Mintage:  5.000 coins
Designer: Luc Luycx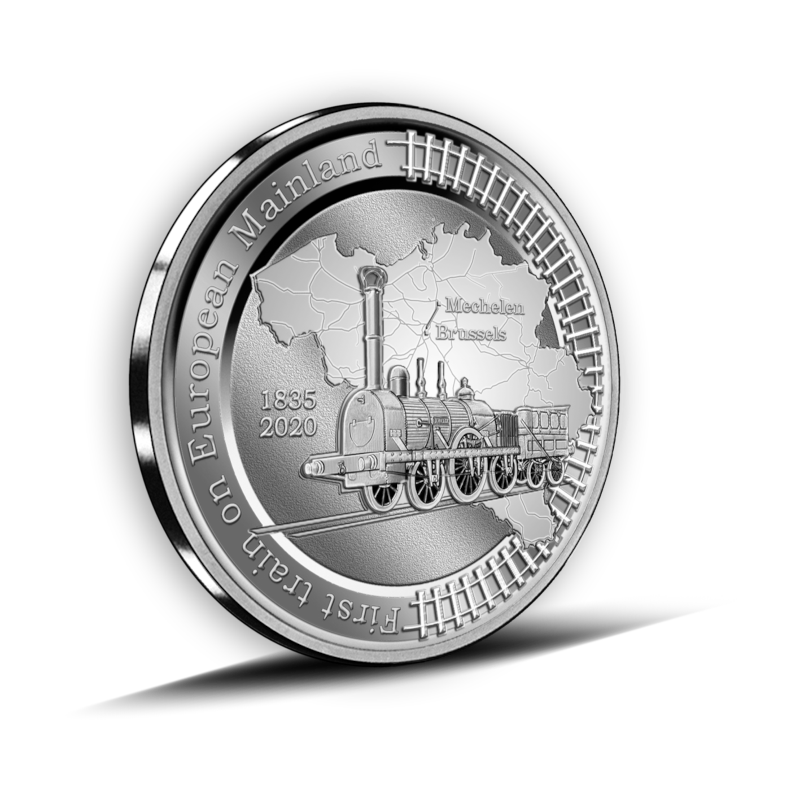 Sources: Royal Mint of Belgium and NUMISMAG