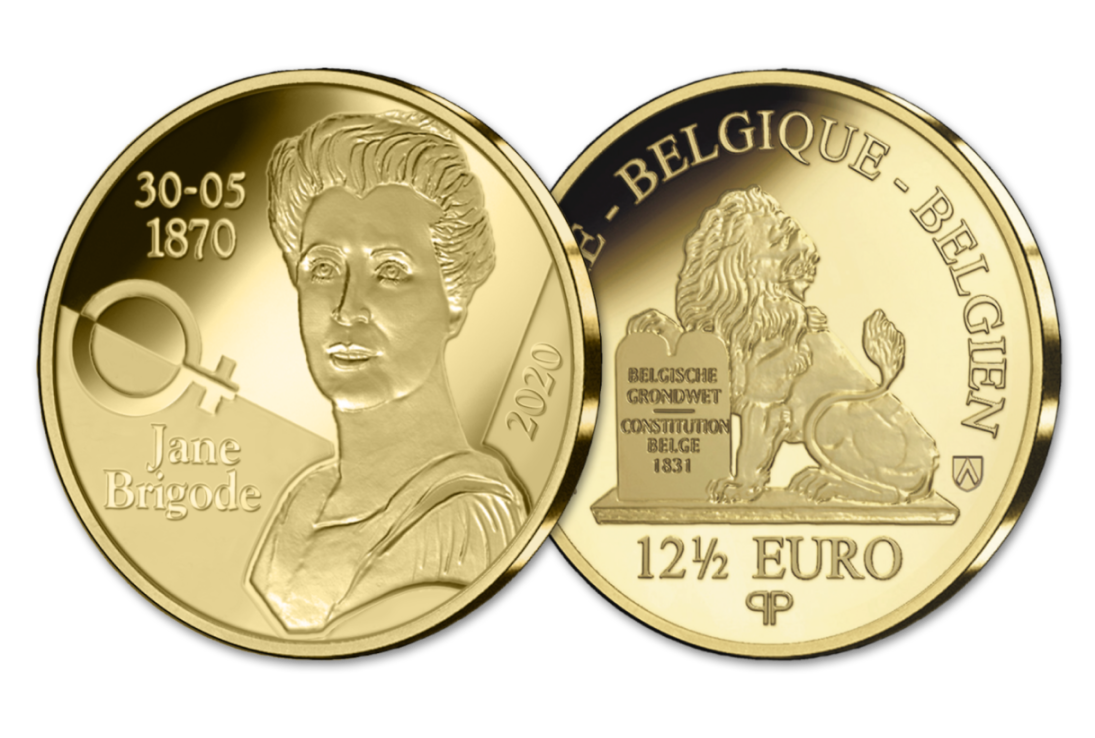 2020 12,5€ gold commemorative coin from Belgium – Jane Brigode
Golden tribute to a passionate politician who has done much for women's equal rights Jane Brigode is undeniably one of the Belgian activists who played a decisive role in women's emancipation in the last century. As a member, treasurer and later as vice-president of the Belgian League for Women's Rights, she managed to persuade influential politicians to vote important laws that improved the (legal) position of women.
Brigode was also tremendously socially engaged. When the First World War broke out in 1914, she immediately founded the Union Patriotique des Femmes Belges, an organization that did a great deal of work in distributing much-needed aid. Moreover, Brigode was also a key figure for the Liberal Party during the Second World War. As acting president she held clandestine meetings at home that resulted in concrete reconstruction plans after the war… such as the famous 1948 general women's suffrage!
Today the name of Jane Brigode has been forgotten, which is actually a pity. In the end, it is thanks to her tireless efforts that the Belgian woman is now able to assert her full voice in the government of our country. For this reason, 150 years after Brigode's birth, the Royal Mint of Belgium has decided to issue a beautiful 12.5 euro gold coin, which gives her name an extra shine.
---
The design
---
The observe shows Jane's bust, surrounded by the female Venus symbol, her name, her date of birth and the year of issue.
On the reverse you can find the Belgian Lion, along with the date, nominal value and country name what is typical for the Belgian gold 12.5 euro coin.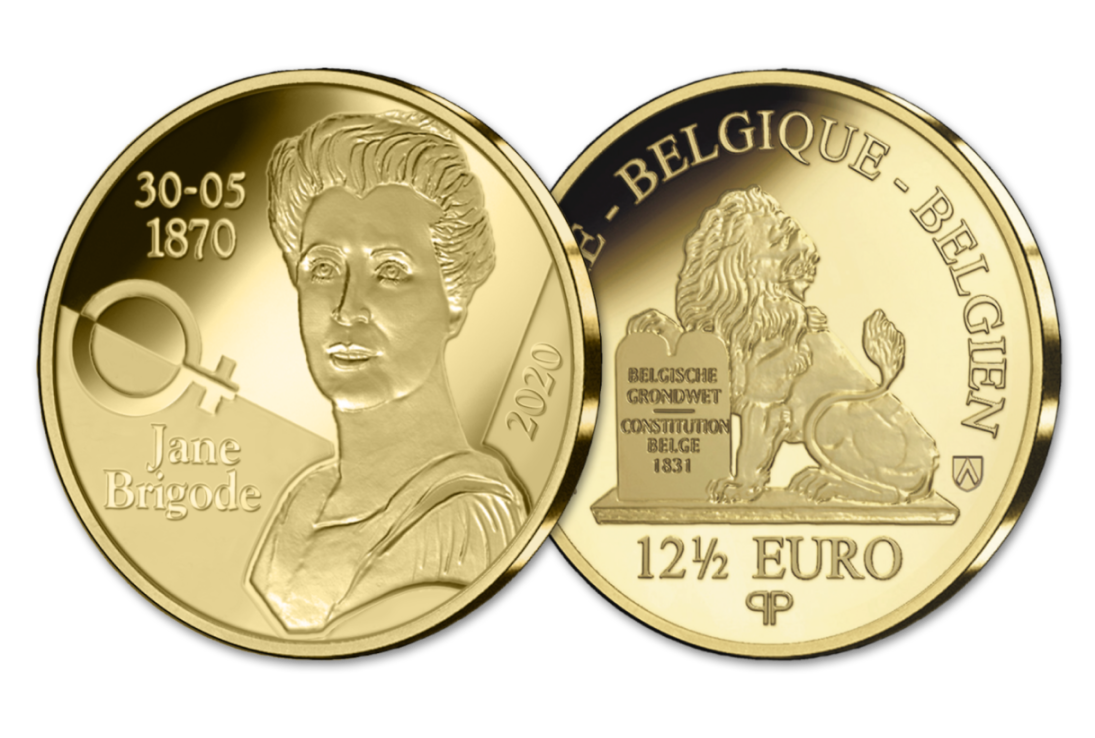 ---
Coin Specifications
---
Metal: Gold 999/1000
Weight: 1.25 grams
Diameter: 14 mm
Quality: Proof (PP)
Designer: Luc Luycx
Max. mintage: 2,500 coins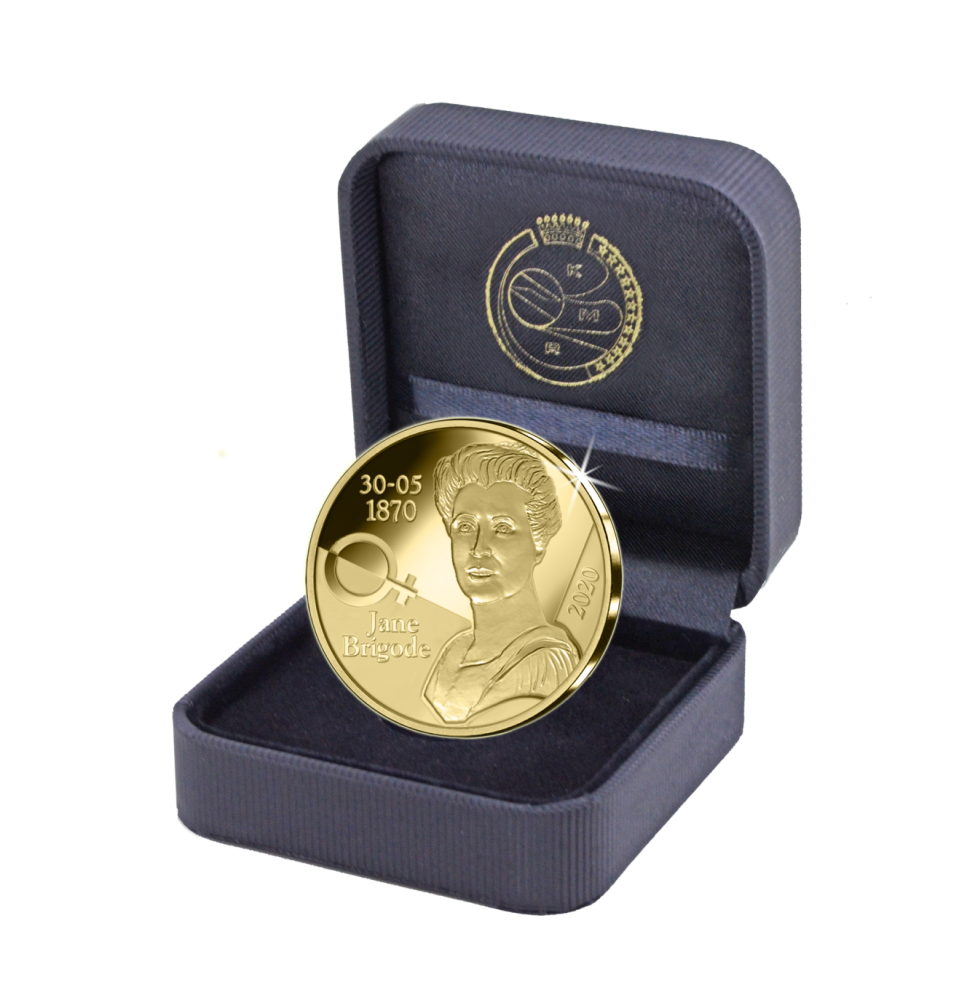 Sources: Monnaie Royale de Belgique et NUMISMAG.