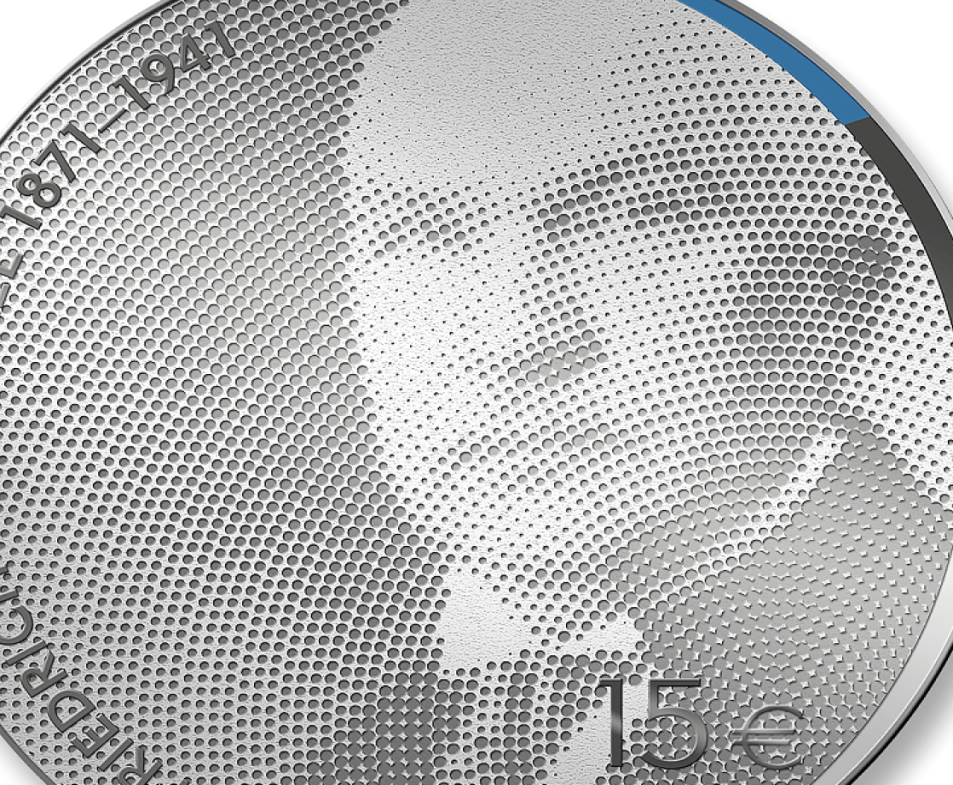 2021 estonian Friedrich Karl Akel €15 commemorative coin
The silver collector coin dedicated to the 150th anniversary of the birth of the statesman Friedrich Karl Akel will use a design by Kristo Kooskora. The Eesti Pank Supervisory Board decided that his design, named Optika, was the best submitted.
The winning design shows a fragment from a portrait of the talented diplomat Friedrich Karl Akel and his signature against a background of a waving Estonian tricolour. The strictly regular design and images of the collector coin are a reference to Akel's profession as an ophthalmologist, his position as head of the state, his personal qualities, and his wide network of contacts.
The winning designer Kristo Kooskora graduated from Tartu Art School and holds a Masters in Cultural Heritage and Conservation from the Estonian Academy of Arts. Alongside his everyday design work he is a researcher of architectural heritage and a supervisor in the Faculty of Arts and Culture of the Estonian Academy of Arts.
The silver coin with a nominal value of 15 euros is dedicated to the 150th anniversary of the birth of the Estonian statesman, politician, diplomat and doctor Friedrich Karl Akel, and will be released by the central bank in autumn 2021.
In total 23 designs were submitted for the competition. The winning design was by Kristo Kooskora, second place went to Tiiu Pirsko and Mati Veermets, and third to a design by Mall Nukke.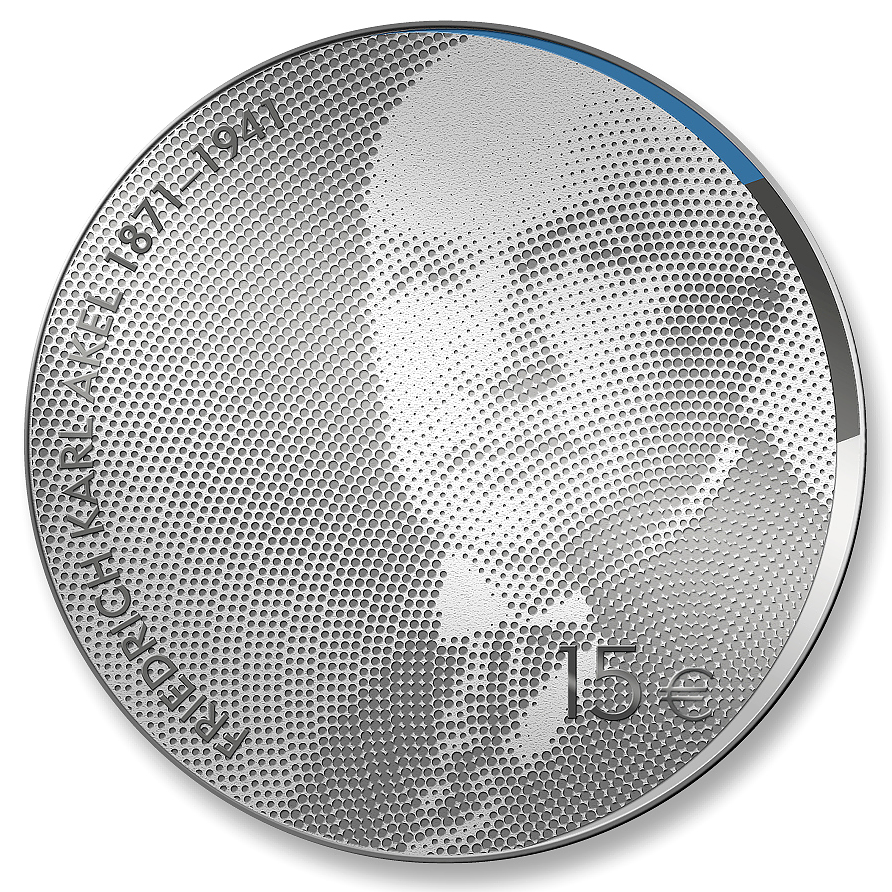 Sources: Eesti Pank and NUMISMAG