2021 €2 commemorative coin – "Estonian wolf"
Estonia presents the €2 coin drawing dedicated to the wolf, the national animal.
The supervisory board of Eesti Pank (the Bank of Estonia) decided that the best project submitted to the competition was the design, which is called "Kriimsilm270". The winning entry, designed by Maria Meos, depicts a wolf howling on a rock.
As the wolf is a forest species, the background of the drawing represents a spruce forest, characteristic of Estonia's landscape. In addition, the starry night sky is depicted in the background, as then the wolf is most likely to be heard.
The author of the winning work, Maria Meos, is a designer based in Tallinn. She is currently studying graphic design at the Estonian Academy of Arts. Previously she worked as a fashion designer.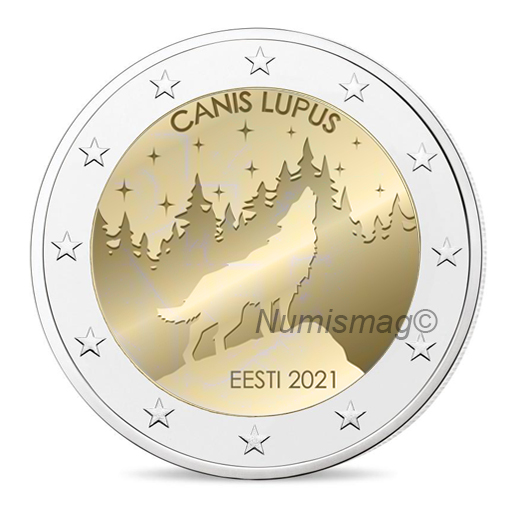 Sources : Eesti Pank and Numismag©