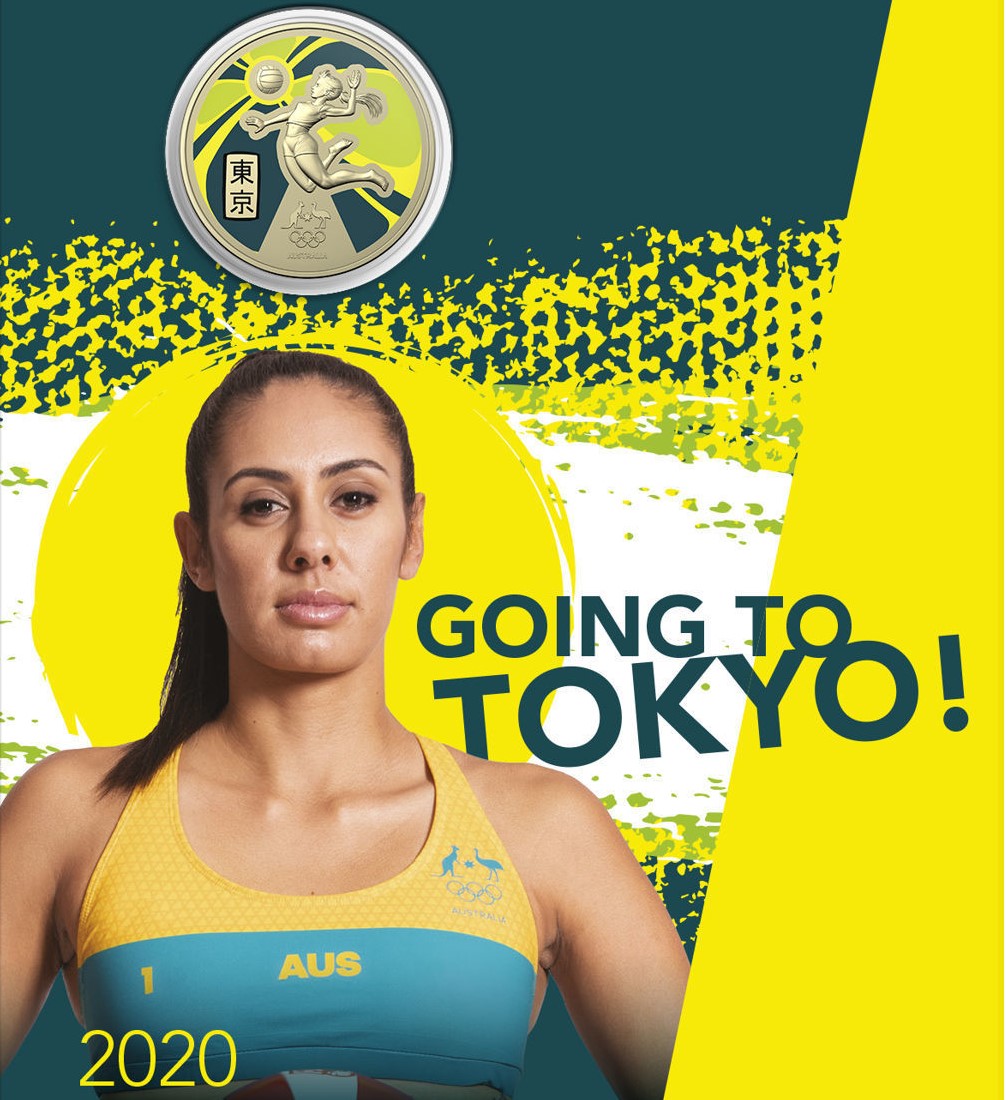 2020 australian coins celebrating Olympic games national team
Australia issued several coins in 2020 to celebrate the australian national team of Olympic games.
The Olympics are reported in 2021, depending of COVID19 pandemy evolution in the next months.
---
2020 10oz Silver coin
---
The eyes of the world will be turned towards Tokyo Japan, as leading athletes gather to participate in a range of sporting events at the Olympic Games. The Royal Australian Mint supports the Australian Olympic Team, and the 2020 $5 silver domed coin celebrates athletes and their individual journeys towards Tokyo.
Coin specifications:
Face value: AUD 5
Quality: Proof
Diameter: 40mm
Weight: 10 oz
Metal: Fine silver
Mintage : 2020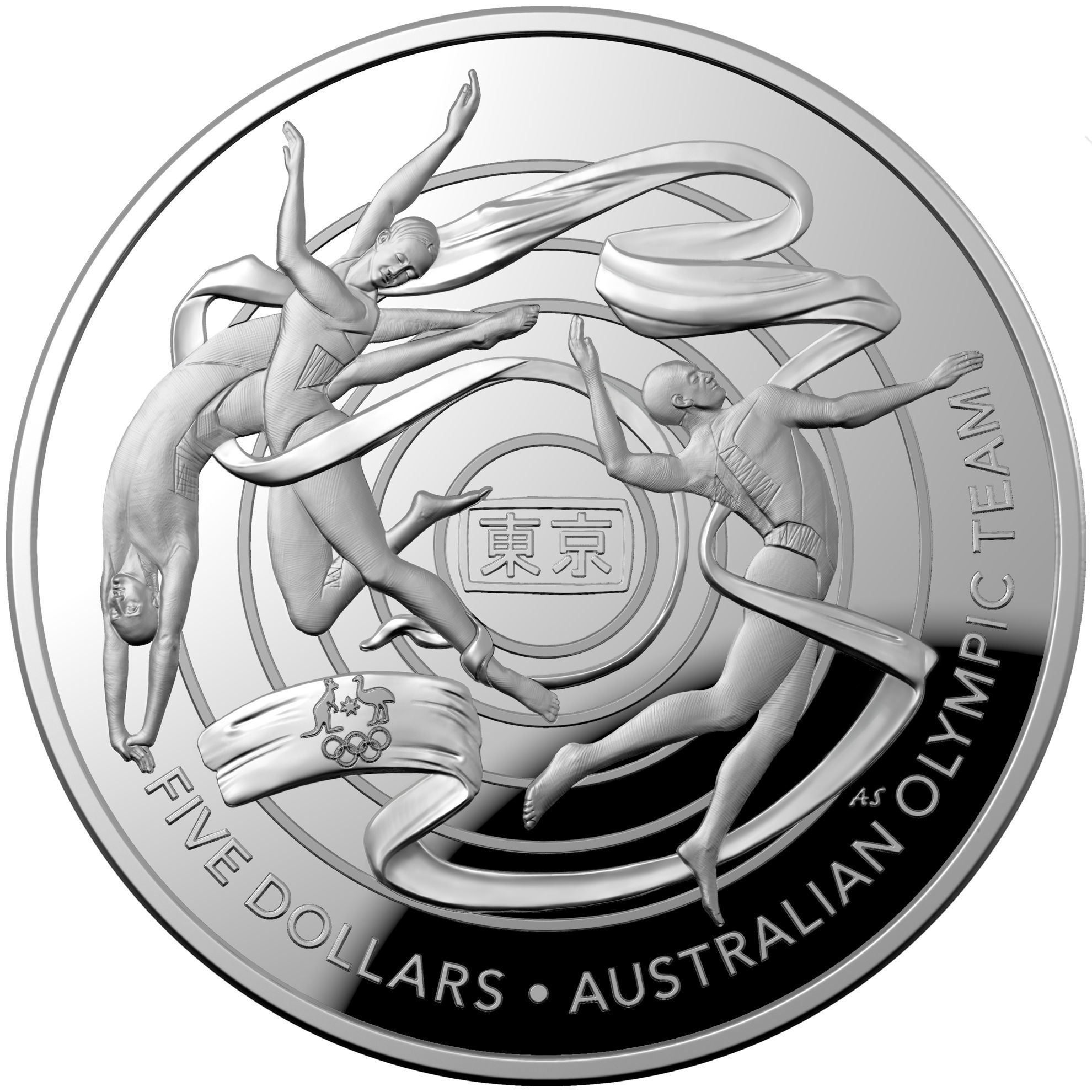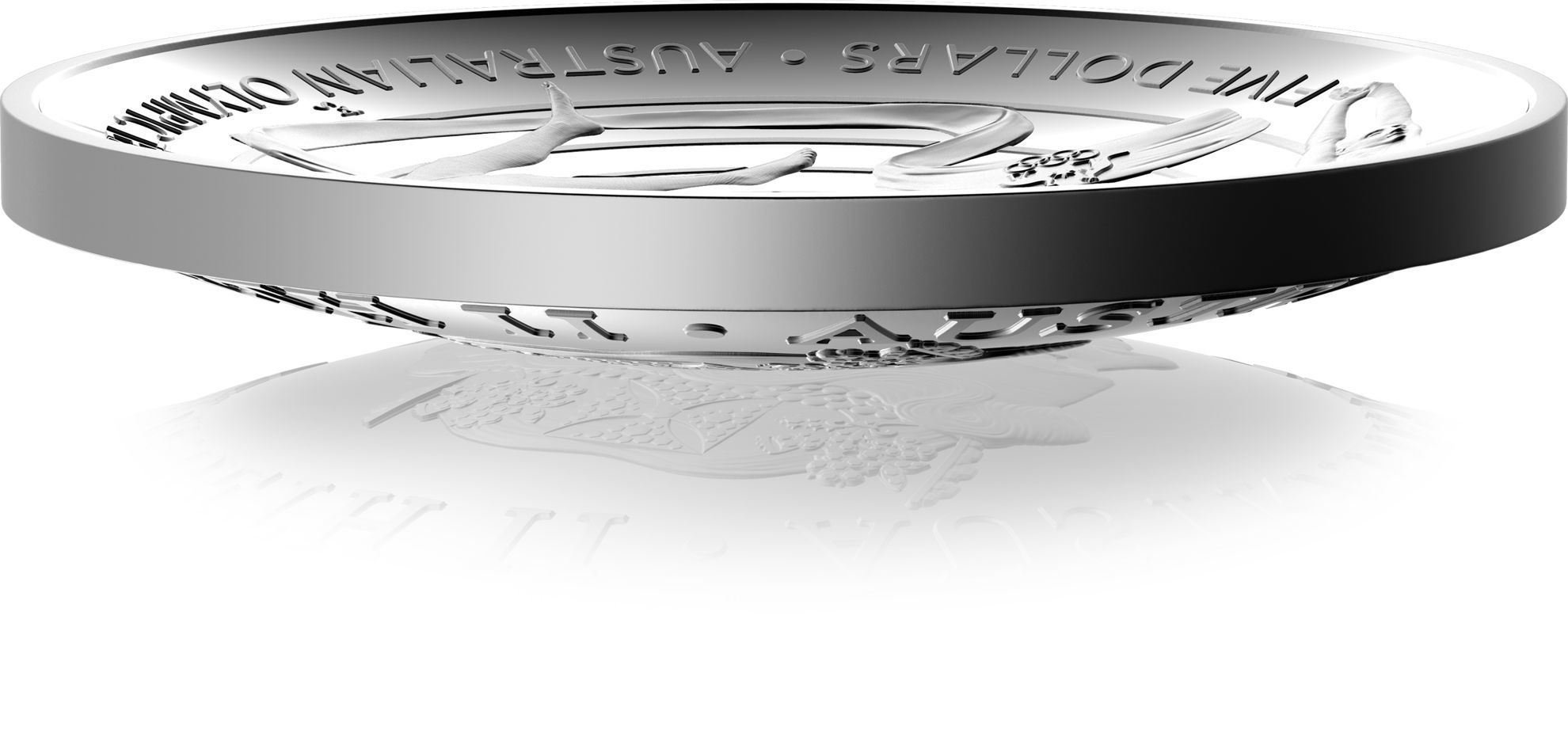 ---
2020 50 cents Olympics
---

The Olympics brings together athletic prowess, friendly competition and a spirit of unity, hope and achievement. In support of the Australian Olympic Team and their journeys of challenge, resilience and passion, the Royal Australian Mint struck a 2020 50c gold-plated collectible coin.50p coin brass.
Face value: 50 cents
Quality: Frosted Uncirculated
Diameter: 31.51mm
Weight: 15.37g
Metal: Fine silver
Mintage: 20 000 coins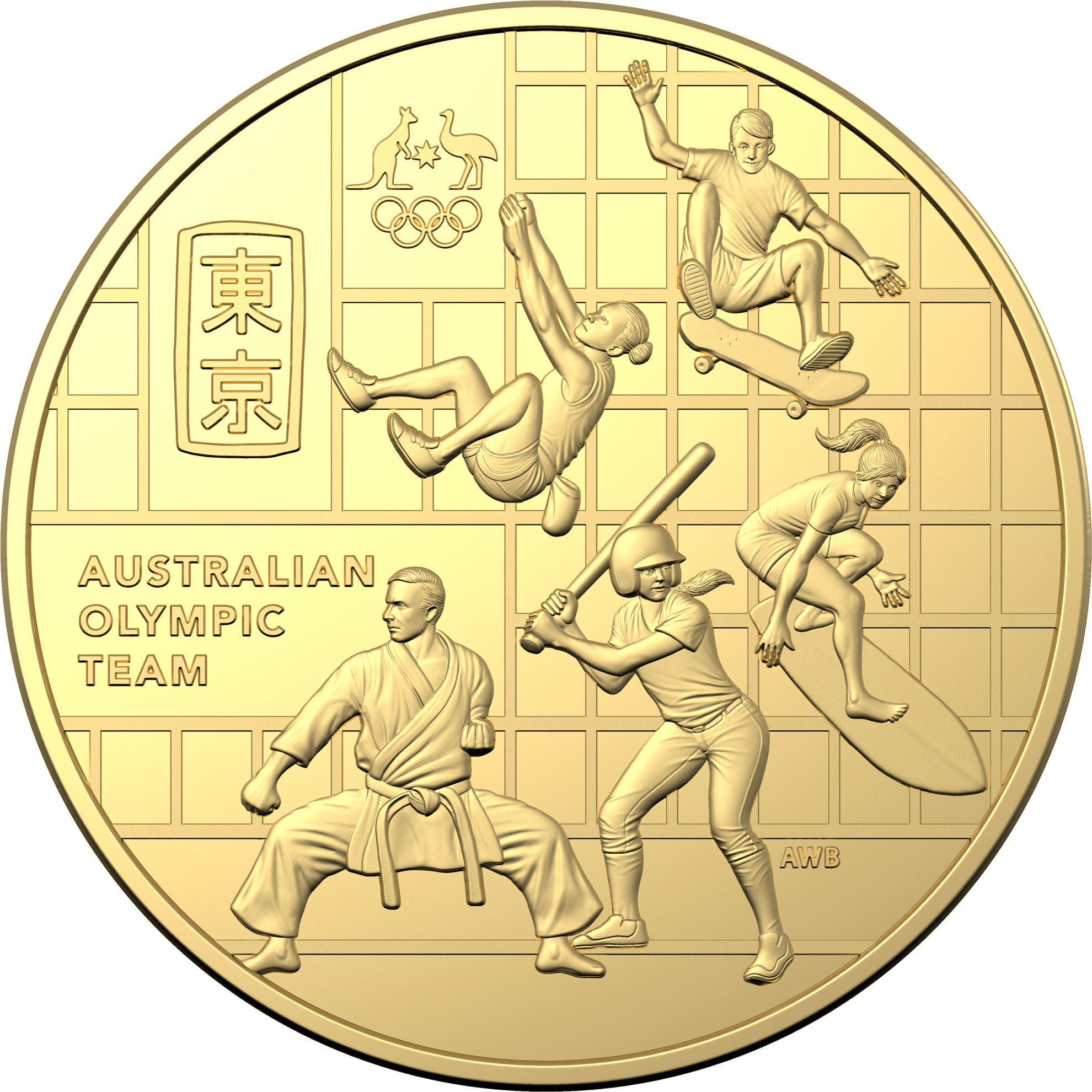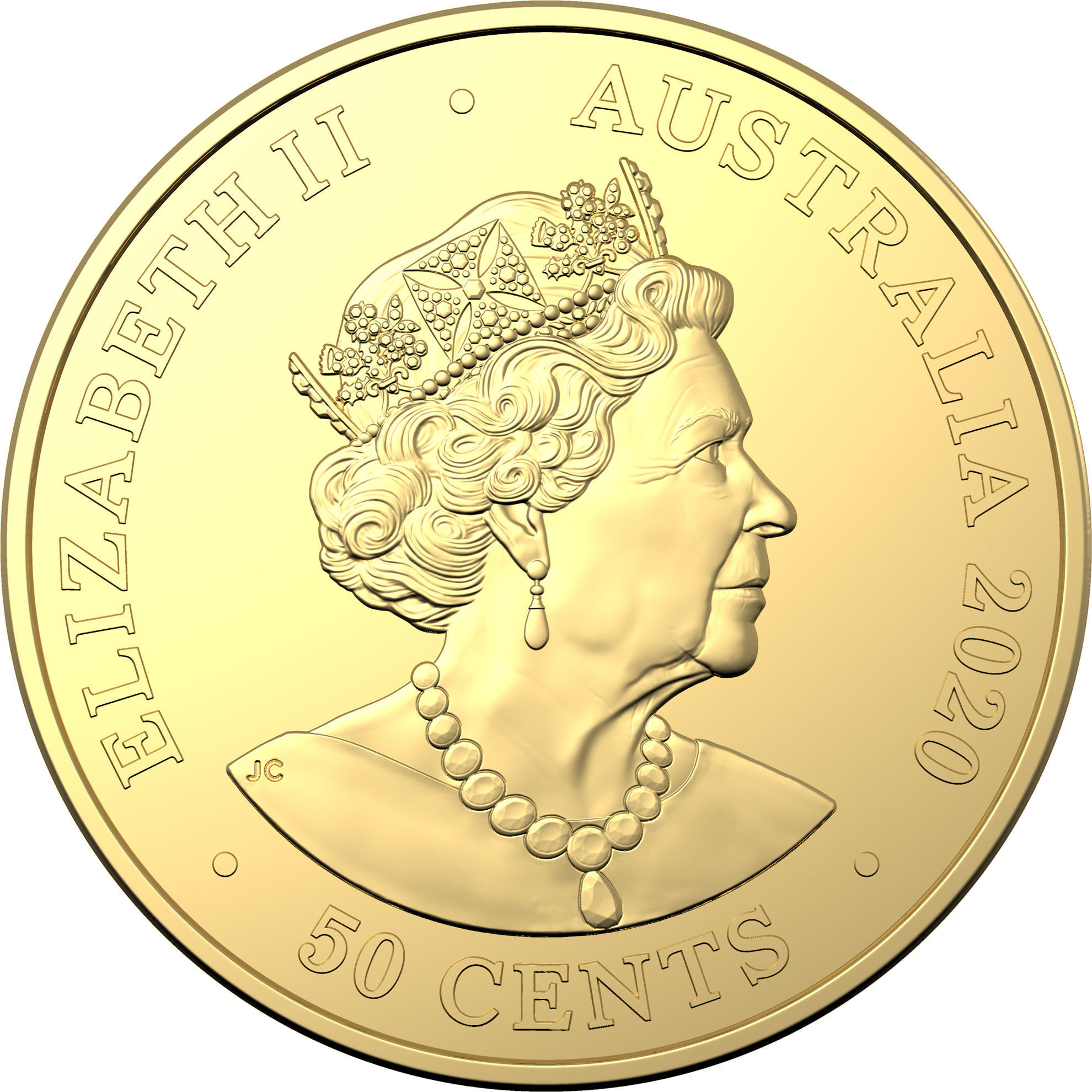 ---
2* 1 dollar coins in frosted Uncirculated quality
---
The Royal Australian Mint is honoured to support elite athletes who will be participating in the Tokyo Olympic Games. The Mint's own Olympic Ambassadors are beach volleyball player, Taliqua Clancy and paralympic athlete Chris Bond.
Clancy was Australia's very first Indigenous beach volleyball player to participate in an Olympic Games, in 2016.
Chris Bond is a brilliant player and leader in Australia's Wheelchair Rugby team, "The Steelers". 
Coins specifications:
Face value: AUD 1
Quality: Frosted uncirculated
Diameter: 25mm
Weight: 9g
Metal: nickel and brass
Mintage: unlimited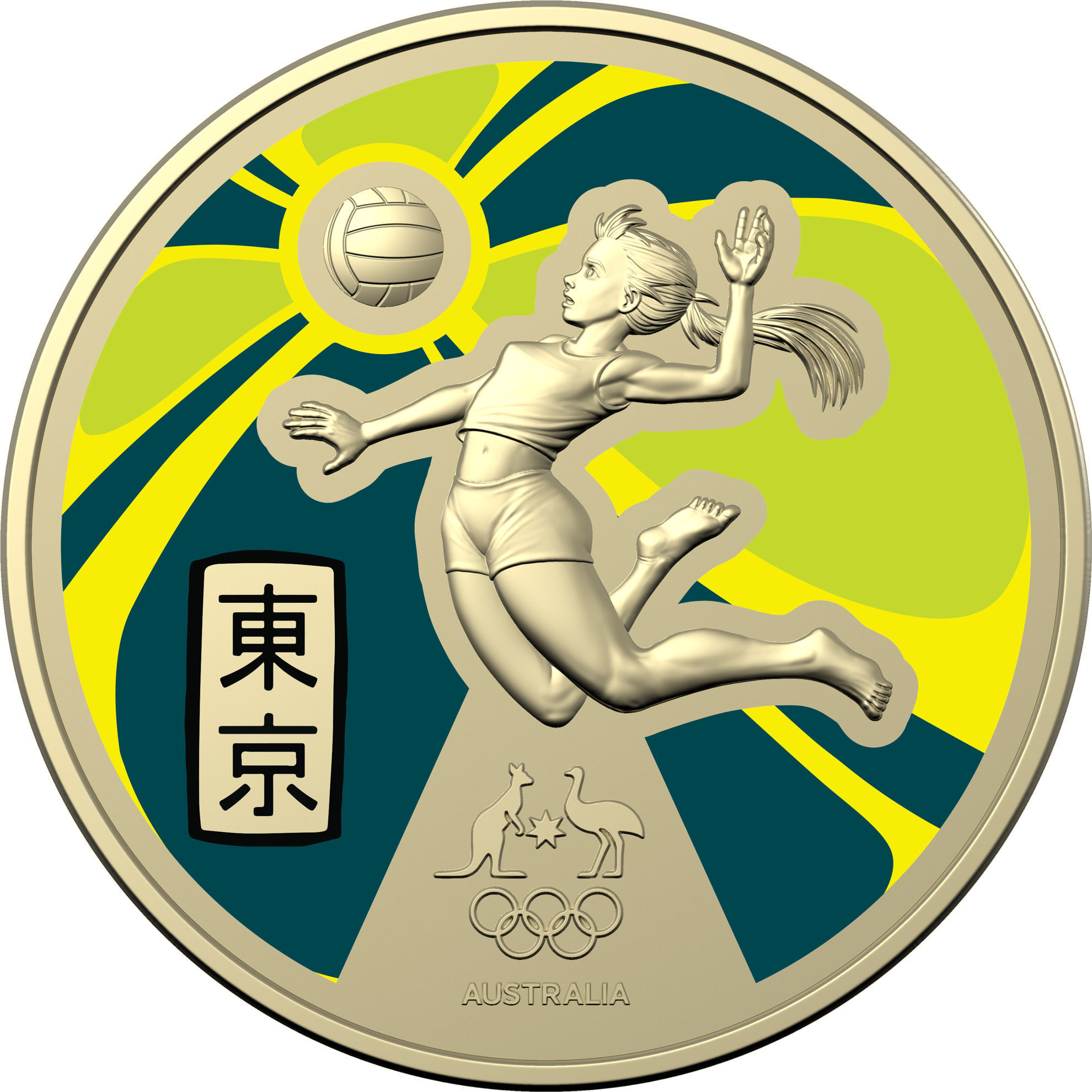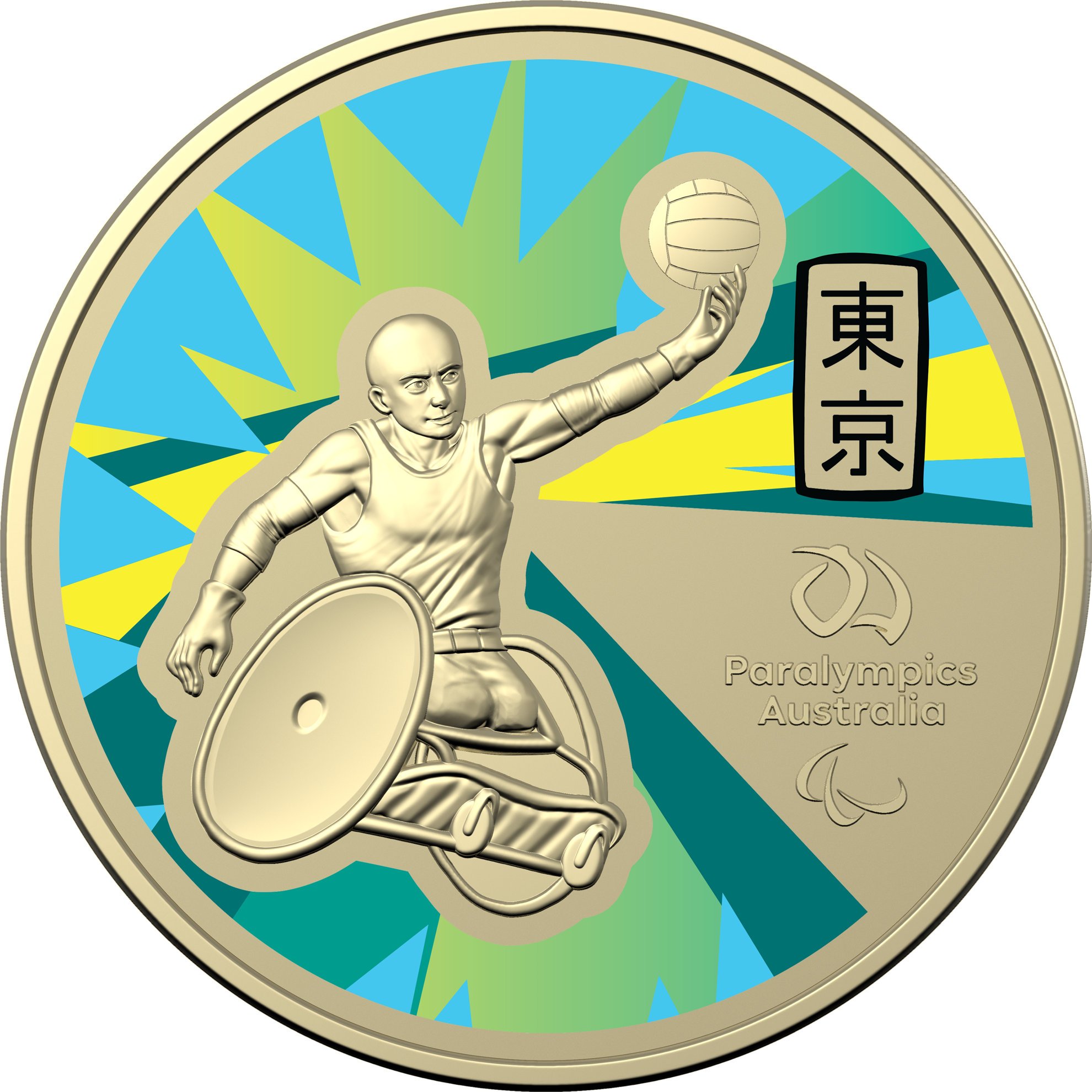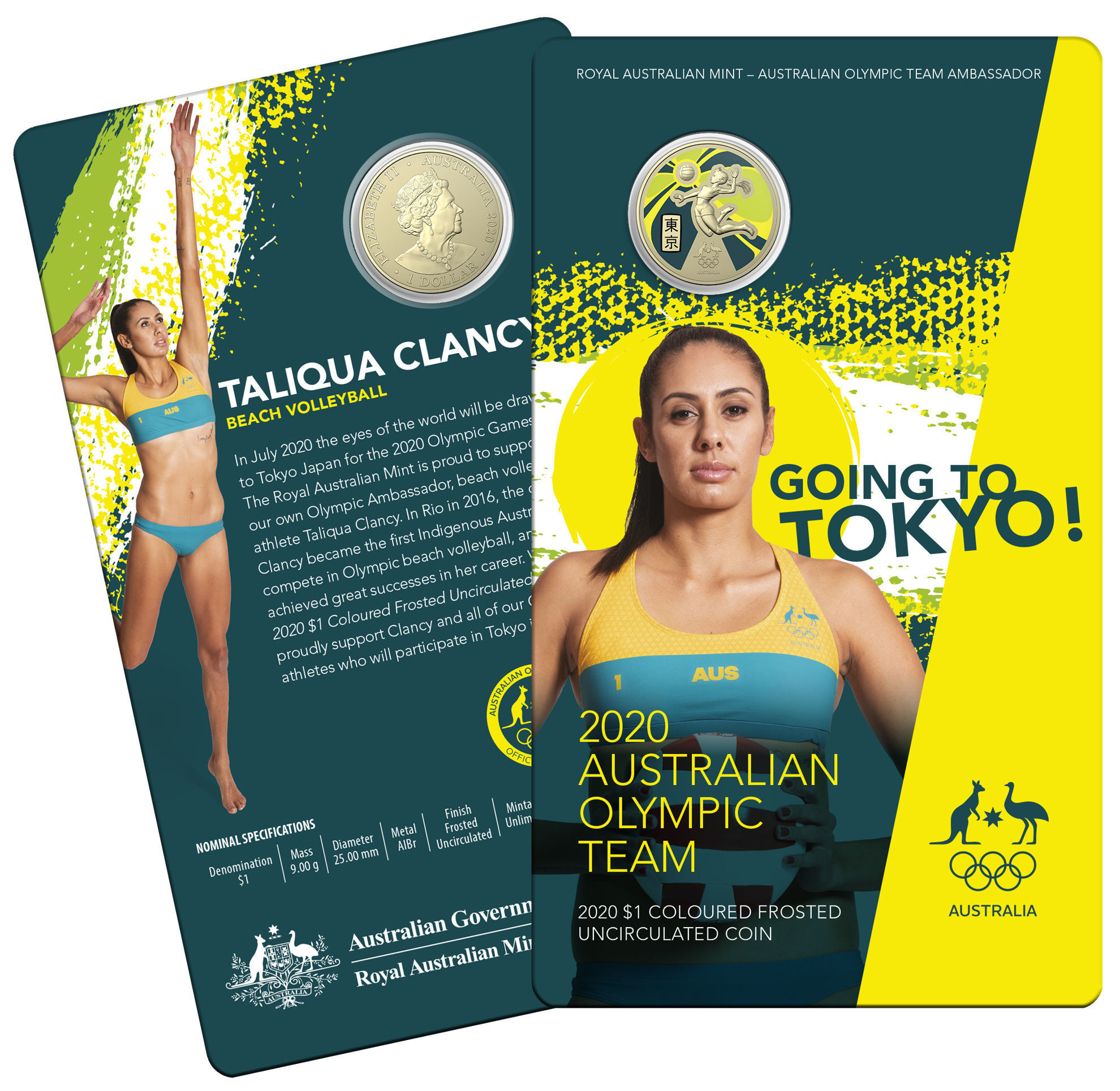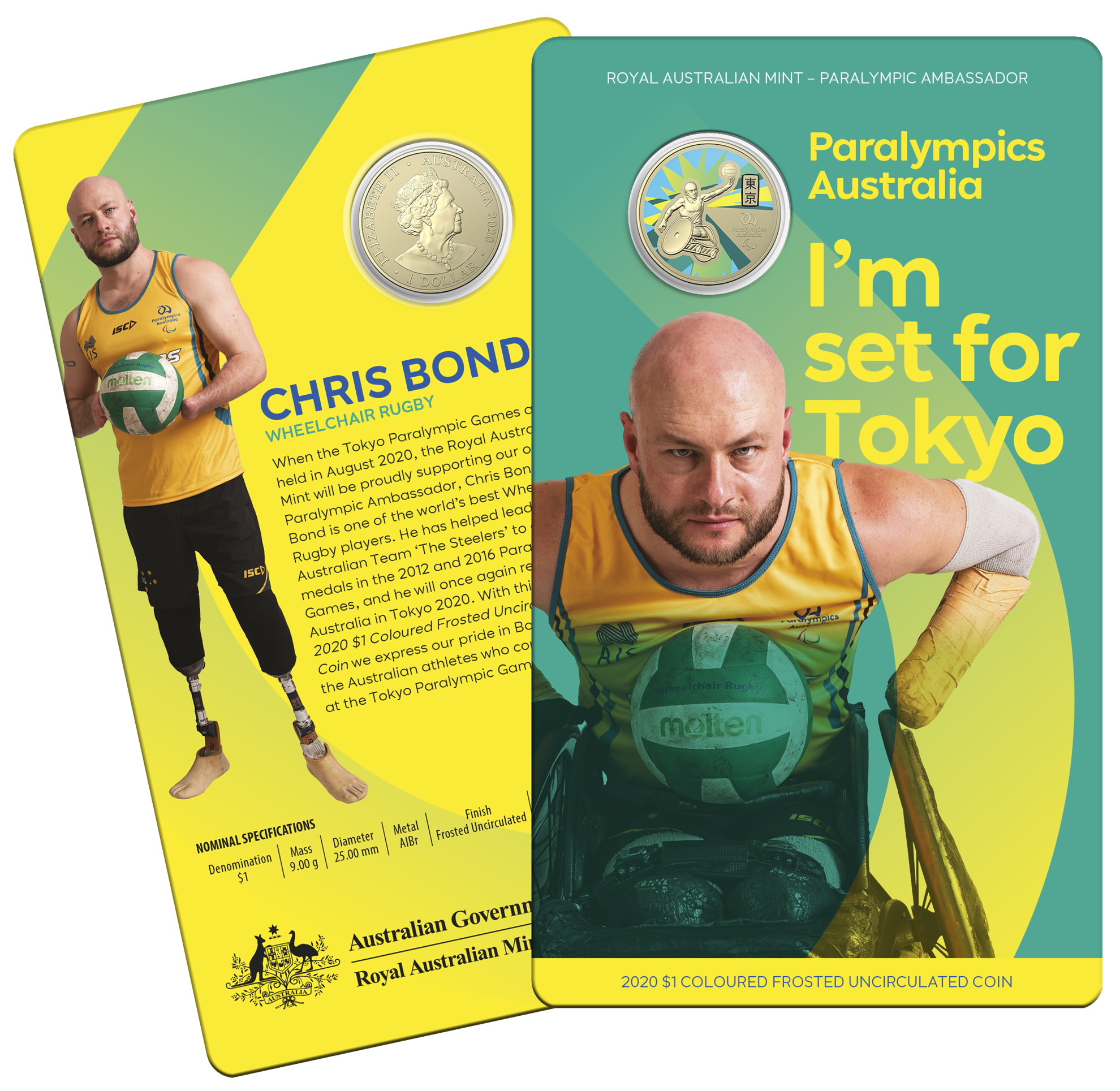 Sources: Australian Mint and NUMISMAG.