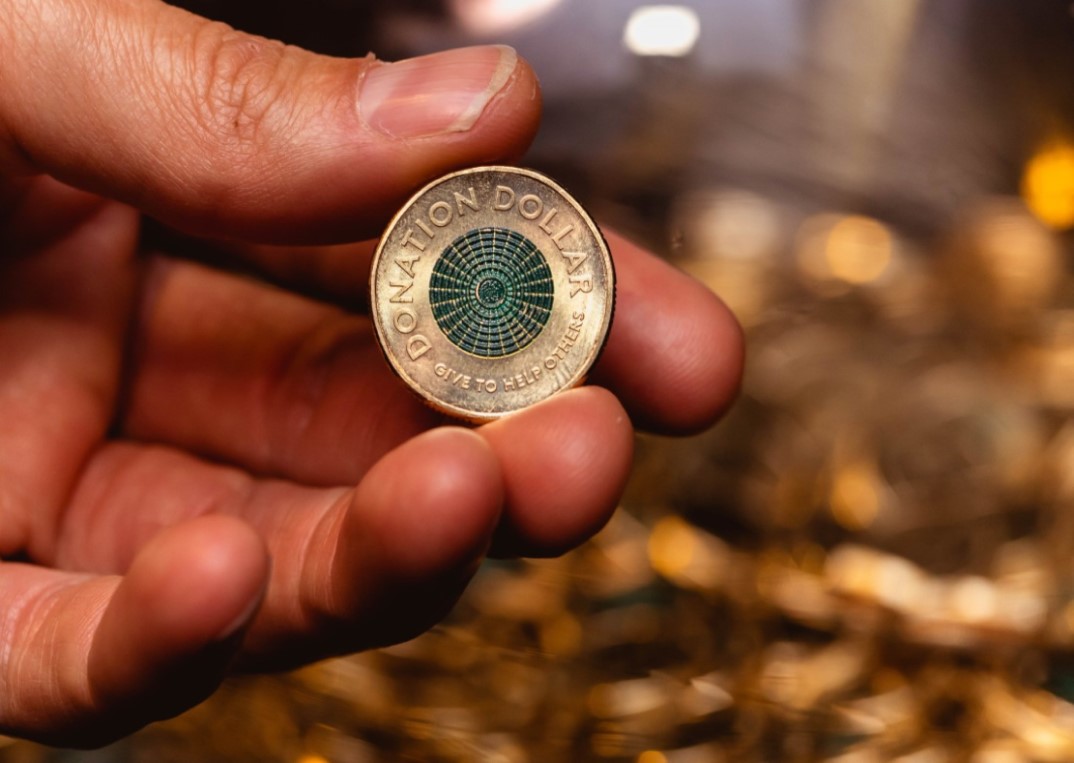 2020 Australian donation dollar invites to…donate
On 5th September 2020 the Royal Australian Mint will be launching Donation Dollar – the world's first $1 coin designed to be given, not collected, creating millions of reminders to give.
If each Australian gave just one Donation Dollar a month, together we'd raise an additional $300 Million for charity each and every year.
The Royal Australian Mint to produce millions of coins.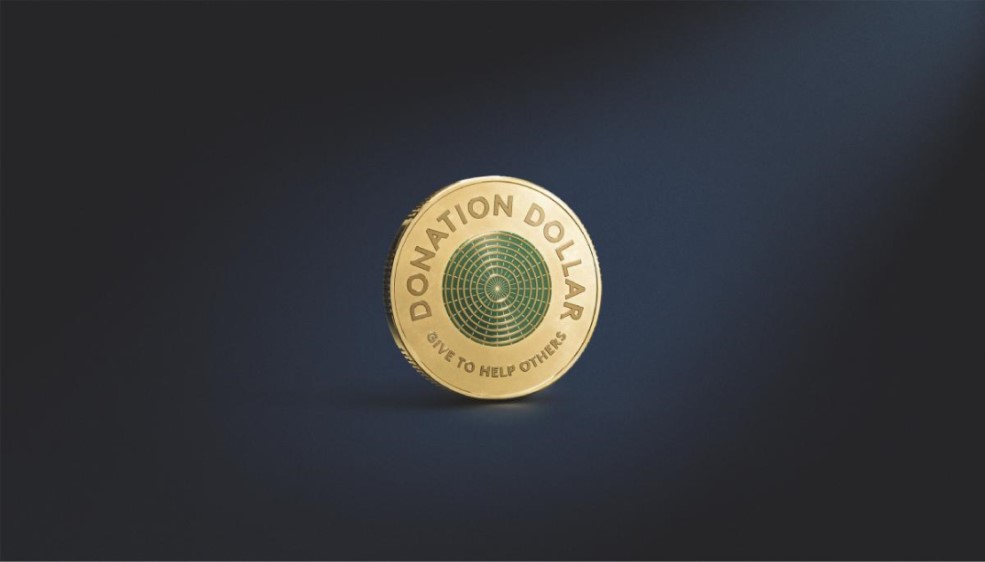 2020 australian donation coin – first of the series
In the lead up to International Day of Charity (September 5th), the Royal Australian Mint (the Mint) has released the world's first Donation Dollar: a one dollar coin designed to be donated. According to new research, three in five (57%) Australians say they would be likely to donate this coin if found in their change.
The Mint, as part of its annual release program, intends to distribute millions of these Donation Dollar coins in to circulation over the coming years – one for every Australian.
Each of these unique coins features a green centre with a gold ripple design symbolising the ongoing impact each donation makes to those who need it most. Australians could start to see the new "daily reminders to give" appearing in their change from today, as a first run of 3 million coins have been released into circulation.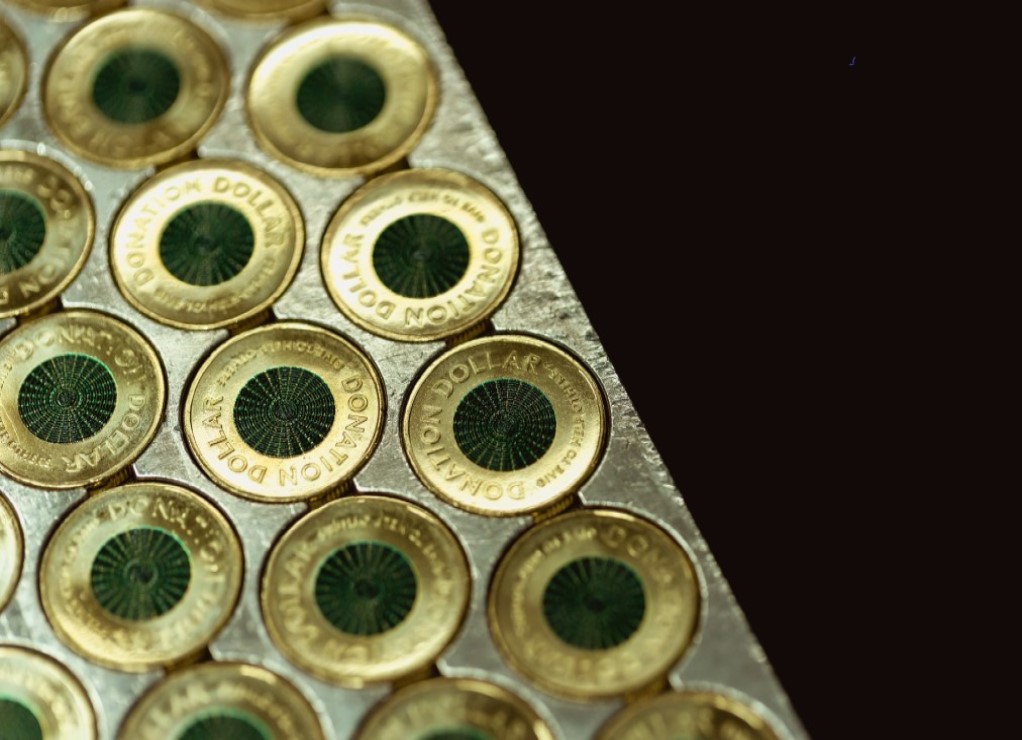 This innovative concept comes after a tumultuous year for Australia – having faced a bushfire crisis, an ongoing global pandemic and an economic recession – leaving many Australians in need of a helping hand. According to new findings in the Australian Generosity Report, one in five Australians say they'll require some degree of charitable aid over the next 12 months, either for themselves or family. Thankfully, 50% of Aussies are willing to do their bit, believing. It's important more than ever" to give to charity in the current climate.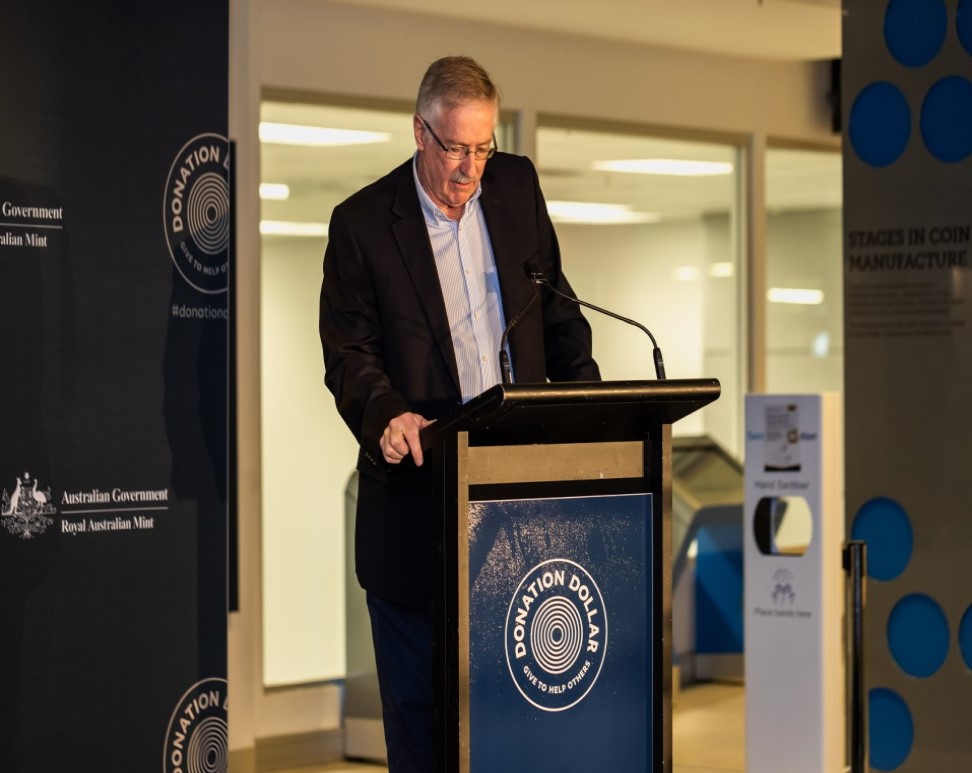 Ross MACDIARMID – RAM's CEO
With two in five Australians saying finding a Donation Dollar in their change would encourage them to give to charity more, the australian mint is hoping the new coins will promote charitable behaviours and provide Australians with a tangible way to give back to those who need it most – not just in times of crisis, but all year round, in smaller amounts, more often.
Sources: RAM and NUMISMAG.