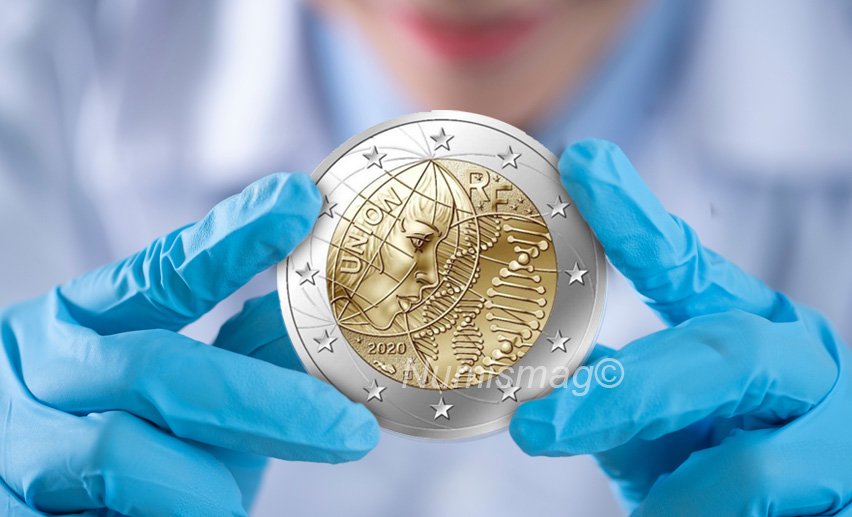 2020 second french €2 commemorative coin – medical research and COVID19
Monnaie de Paris (french mint) will release in October 2020 this new 2 euros commemorative coin dedicated to medical research.
Originally the second €2 coin was supposed to be dedicated to the 2024 Paris Olympics. But the french mint modified its 2020 program because of Covid 19 pandemy.
After having paid tribute to the health personnel with a medal to thank the professionals who were in great demand during this crisis, the purpose of this official numismatic issue is to celebrate scientists
On the obverse is represented a female face in a globe with the word "UNION", on its left. The character that symbolizes research is leaning over the infinitely small, itself represented by DNA fragments.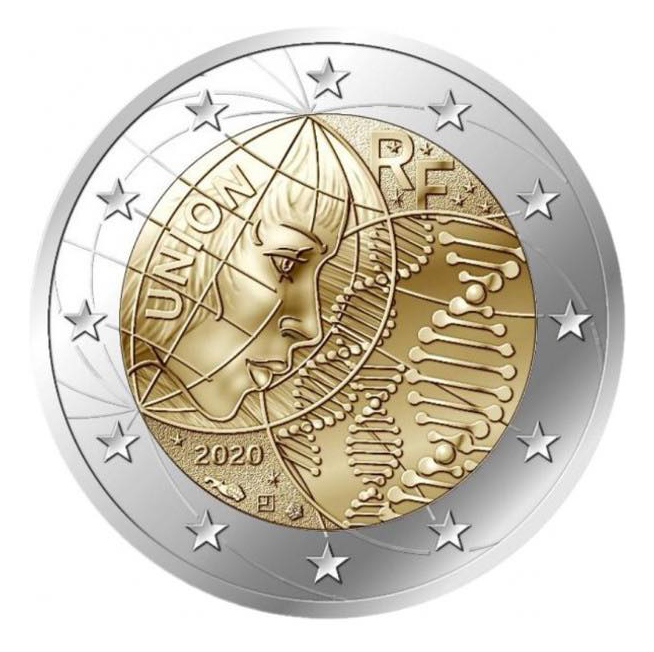 ---
At the bottom left are engraved the marks of Joaquin Jimenez and of the french mint engraving workshop.
This BU €2 commemorative coin is proposed in 3 different blisters. 100 000 blisters of each version will be issued.
A proof version will be proposed with 10 000 coins.
No coin will be struck for circulation.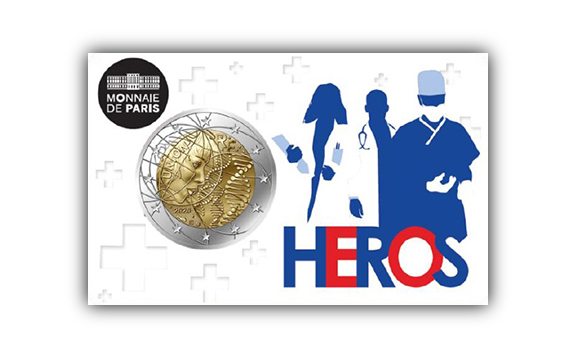 €2 coincard – "Heroes" version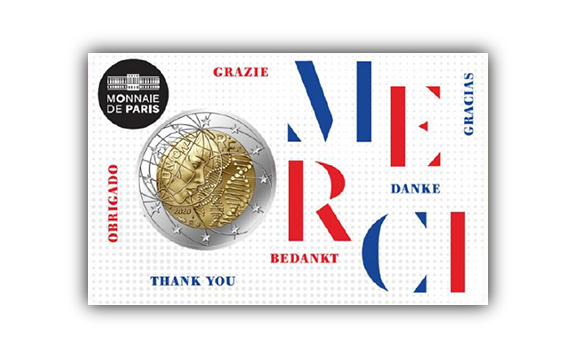 €2 coincard – "Thanks" version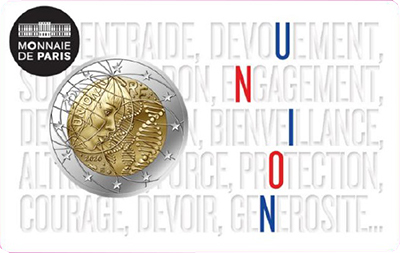 €2 coincard – "Union" version
Sources: Monnaie de Paris and NUMISMAG.