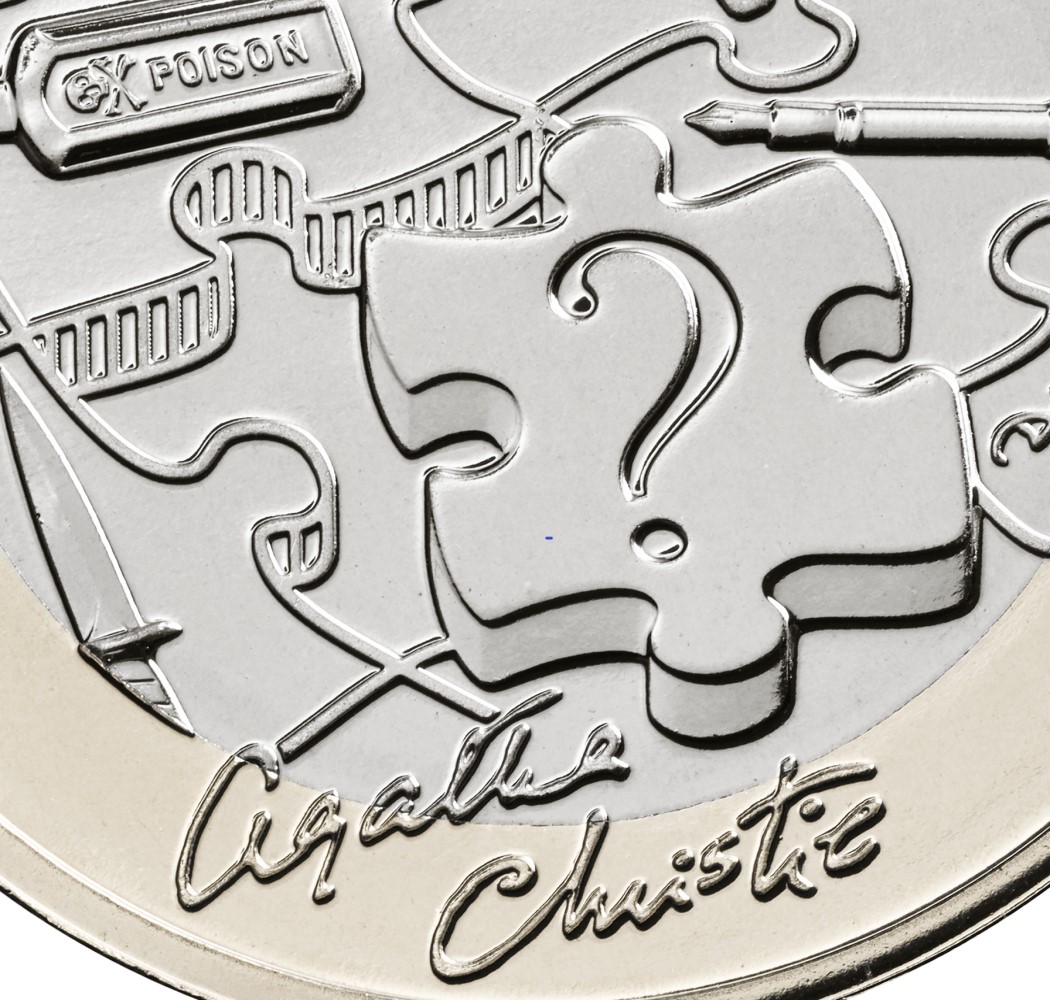 2020 £2 commemorative coin "100 years of Mystery" from Royal Mint
The Royal Mint in collaboration with Agatha Christie Limited corporation is celebrating "100 years of Mystery" with a new commemorative £2 coin in recognition of Dame Agatha Christie's vast body of work which shaped the modern mystery genre.
The commemorative £2 coin coincides with the centenary of Dame Agatha Christie's first novel, The Mysterious Affair at Styles, which first introduced the iconic Belgian detective Hercule Poirot to the world when published in October 1920.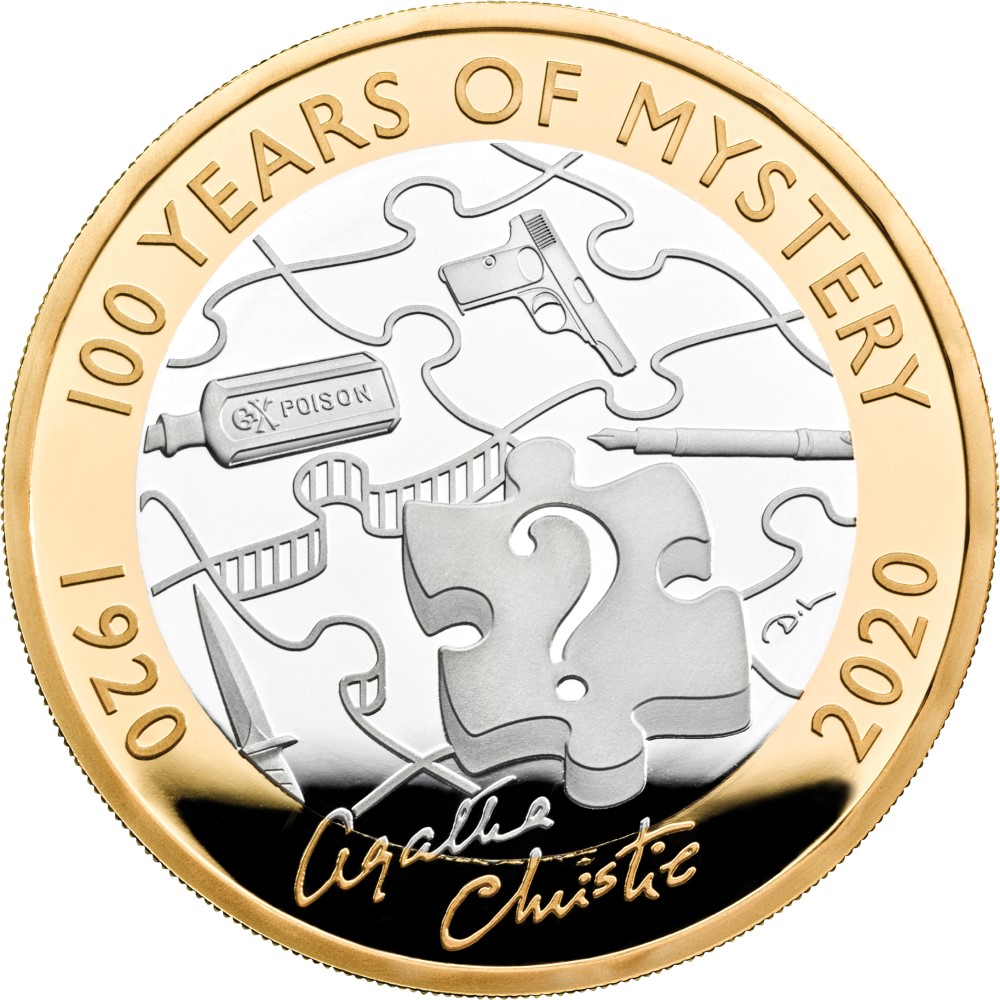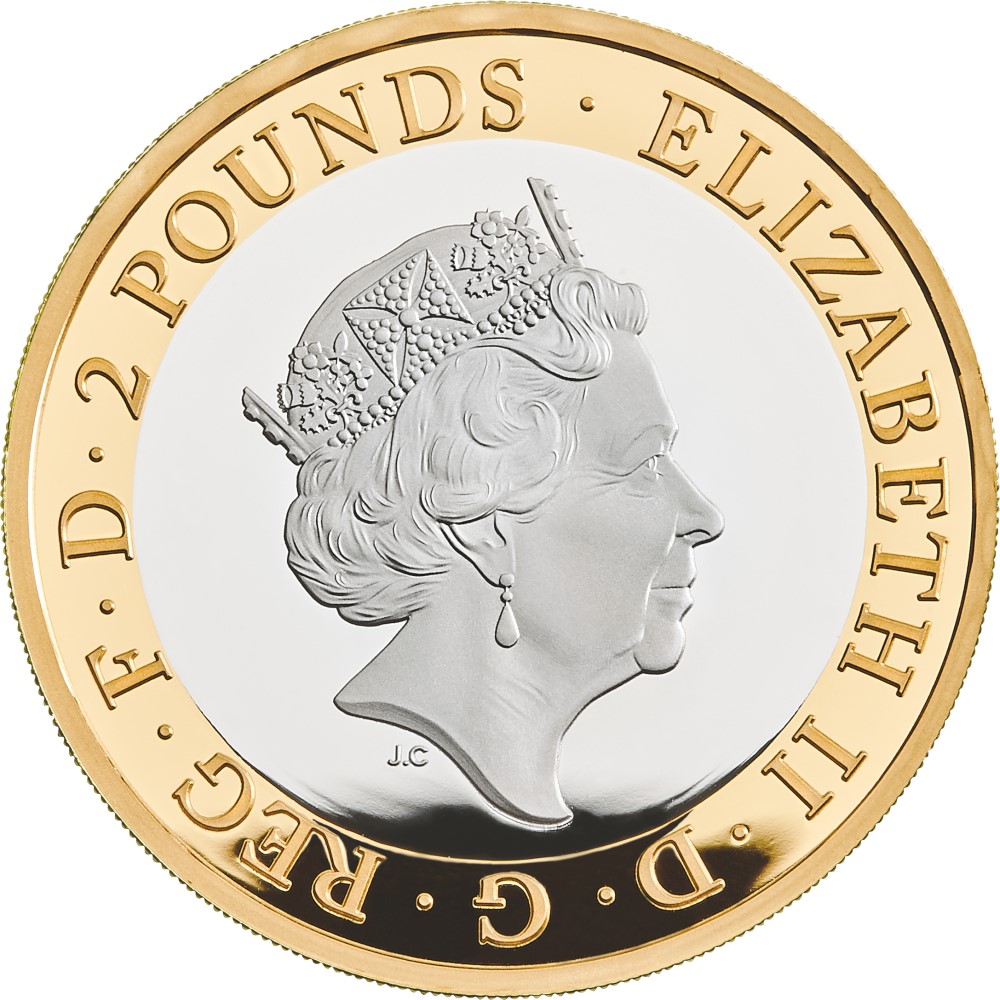 The novel ushered in a golden age of mystery novels in the 1920s and 1930s, and her subsequent work shaped the mystery genre across books, TV and films for generations to come.
The coin's designer, David Lawrence, encapsulates the essence of an Agatha Christie novel by featuring jigsaw pieces as the basis of the coin design – which are symbolic of the ingenious plot twists readers have come to expect from a Christie narrative. In addition to this, an exact replication of Agatha Christie's signature is also included on the coin's design as well as the edge inscription bearing the iconic phrase "LITTLE GREY CELLS", first used by the character Hercule Poirot in The Mysterious Affair at Styles.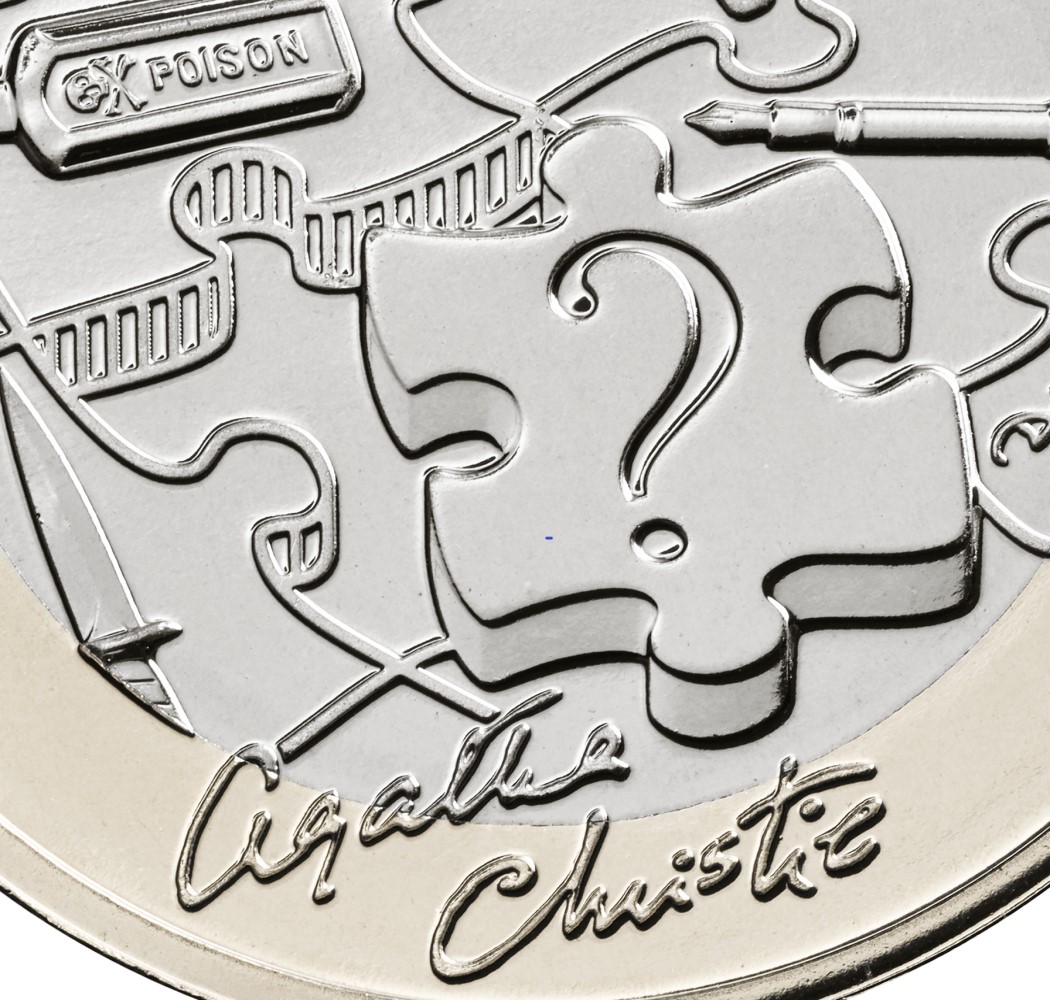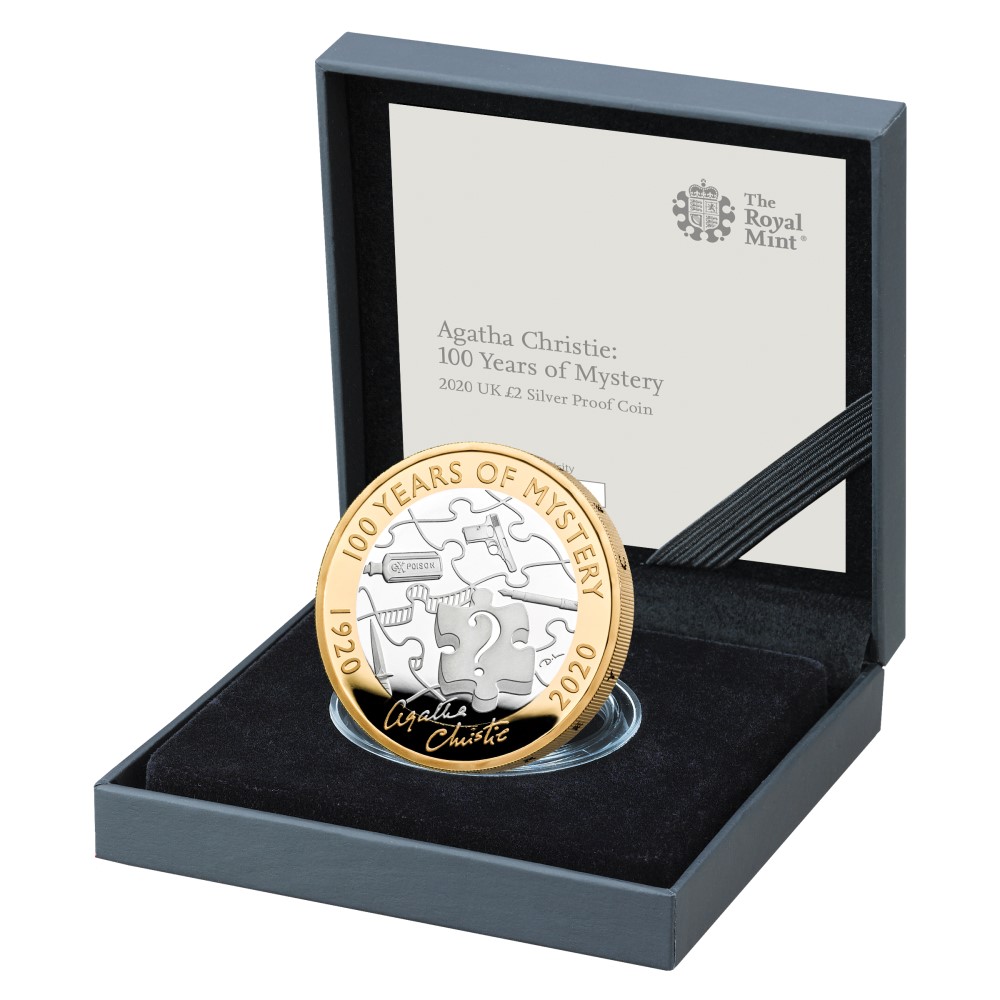 Different versions of coin will bu issued as follow:
Sources: Royal Mint and NUMISMAG.