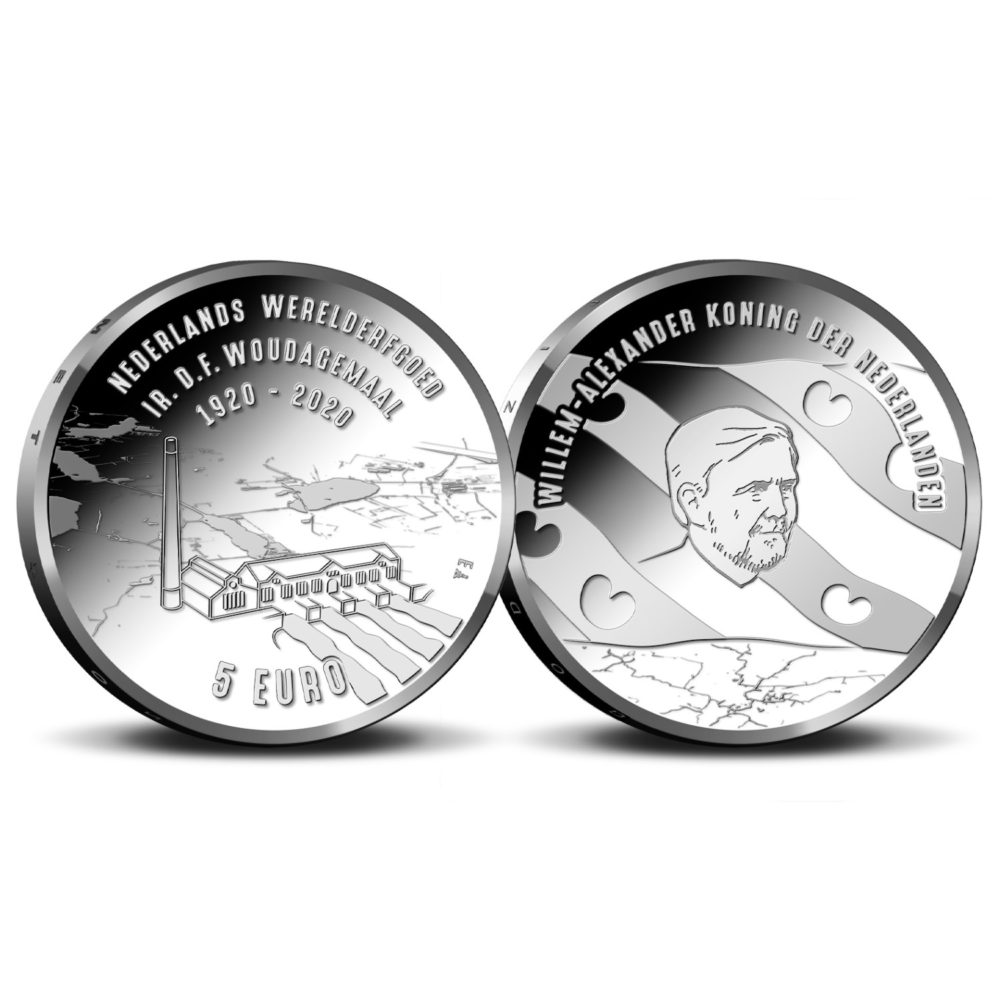 2020 Woudagemaal €5 Coin
The Royal Dutch Mint celebrates the 100th anniversary of the Ir. D.F. Woudagemaal, the largest, still functioning steam pumping station in the world.
The Woudagemaal was opened in 1920 by Queen Wilhelmina, and its job was pumping excess water from Friesland into the Zuiderzee, and later into the IJsselmeer. To this day, the Woudagemaal still plays a crucial role within the Frisian water authority.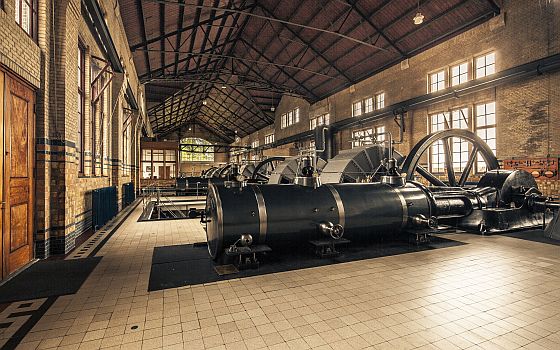 Pompe à vapeur de Wouda
---
Dutch engineers at work
---
Not just in the Netherlands, but in the whole world, water poses many problems. There are three main issues: too much, too little or too dirty water.
The Woudagemaal is a laudable example of Dutch water management and represents the highlight of Dutch engineers and architects in the war against water.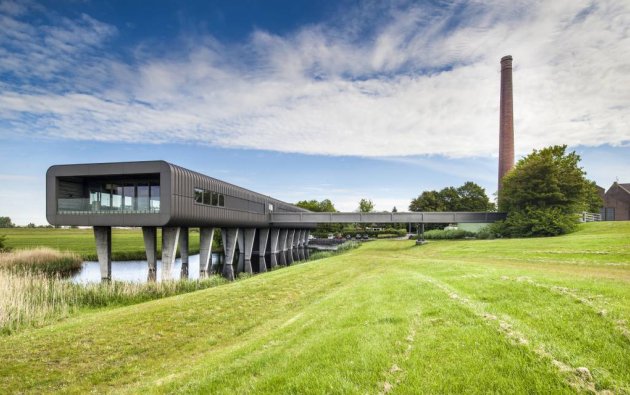 Projet de la future usine devant abriter la pompe de Wouda
---
Coin Design
---
Visual artist Berend Strik designed the Woudagemaal 5 Euro Coin. It is the first commemorative coin which depicts King Willem-Alexander with his beard.
The Woudagemaal 5 Euro Coin is therefore highly wanted by collectors.
 On the obverse of the coin, the waving flag of the province of Friesland is visible behind the portrait of King Willem-Alexander. Underneath, you will see a fragment of the canals surrounding the Woudagemaal. On the reverse, a drawing of the Woudagemaal in straight and simple lines is found. All is depicted from a bird's-eye view, to show the steam pumping station in the characteristic landscape. The font used on both sides of the coin is the same as found on the steam engines inside the Woudagemaal.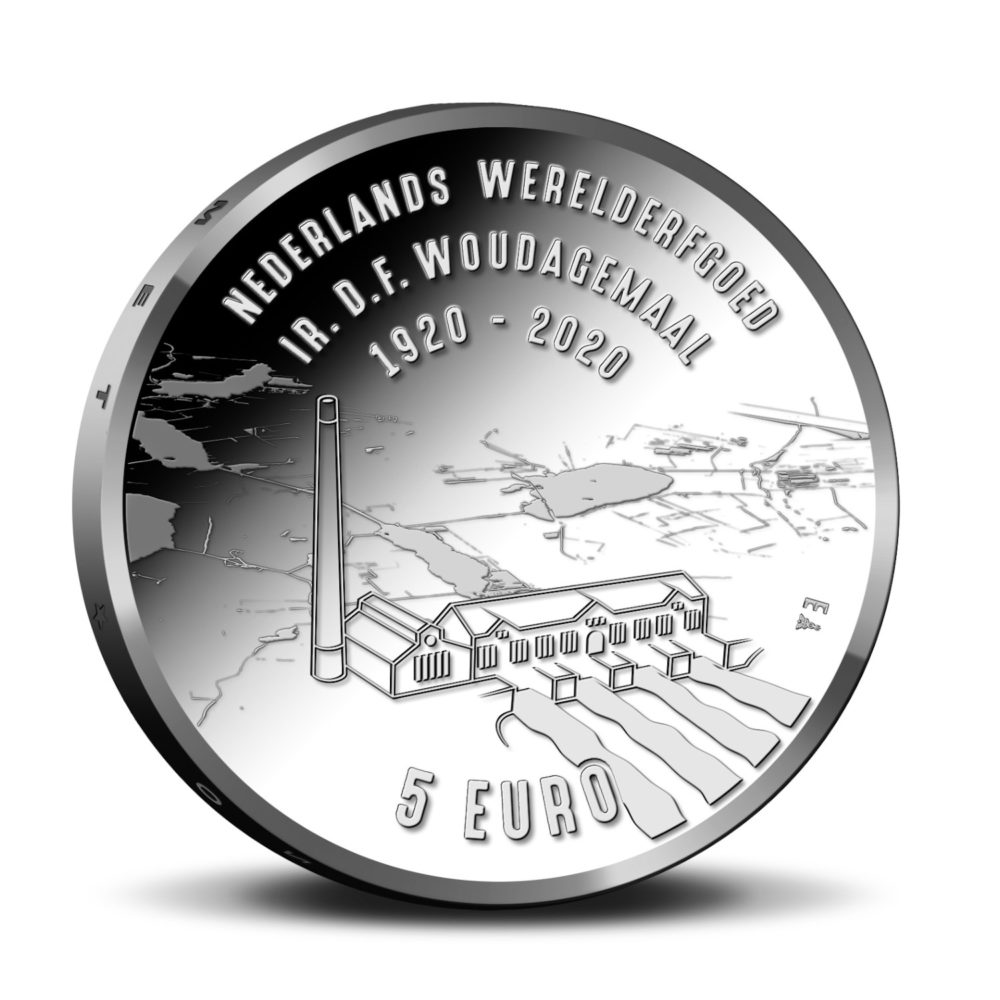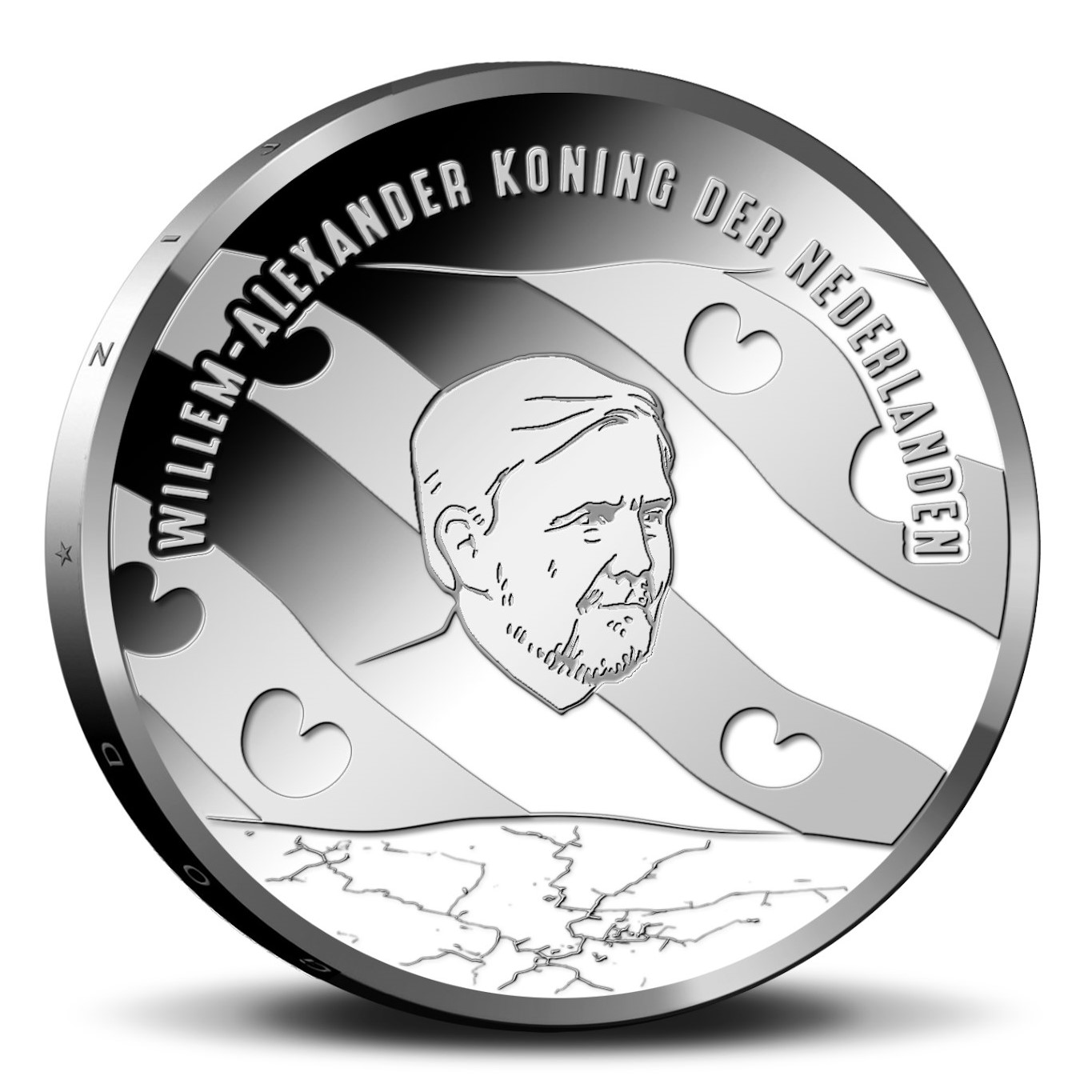 ---
Coin's Specifications
---
€5 BU and UNC coins
Metal: Silver plated copper
Weight: 10.50 g
Diameter: 29.0 mm
Quality: Brilliant Uncirculated
Mintages:  15 000 BU coins and 60 000 UNC coins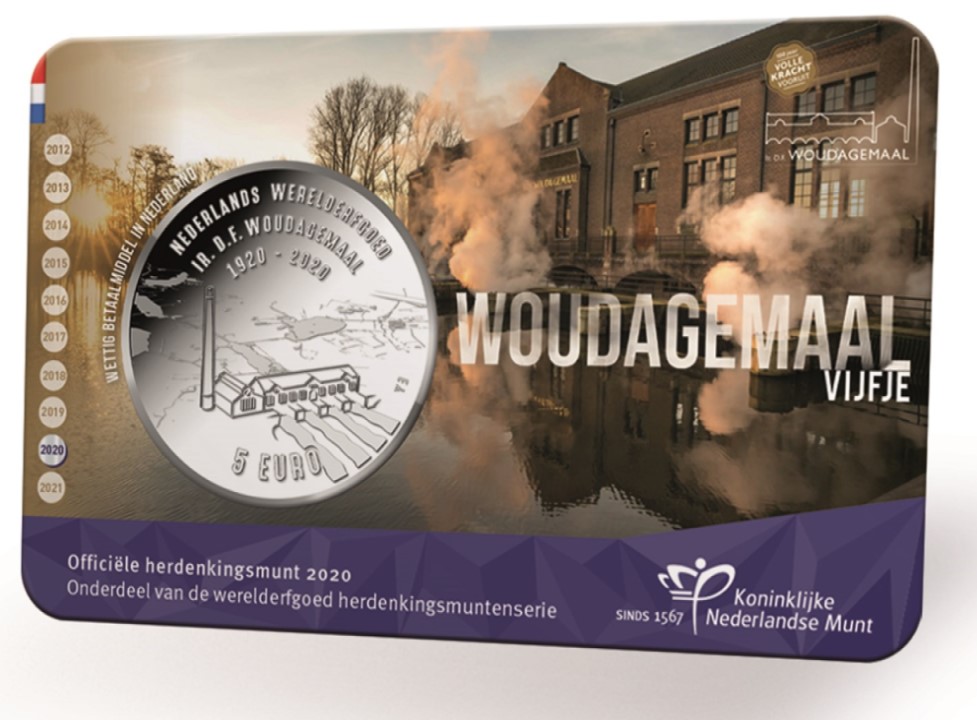 €5 silver prof coin
Metal: Silver
Content: 925/1000
Weight: 15.50g
Diameter: 33mm
Edge lettering: * GOD * ZIJ * MET * ONS
Quality: Proof
Mintage: 4,600 coins
Sources: KNM and NUMISMAG.