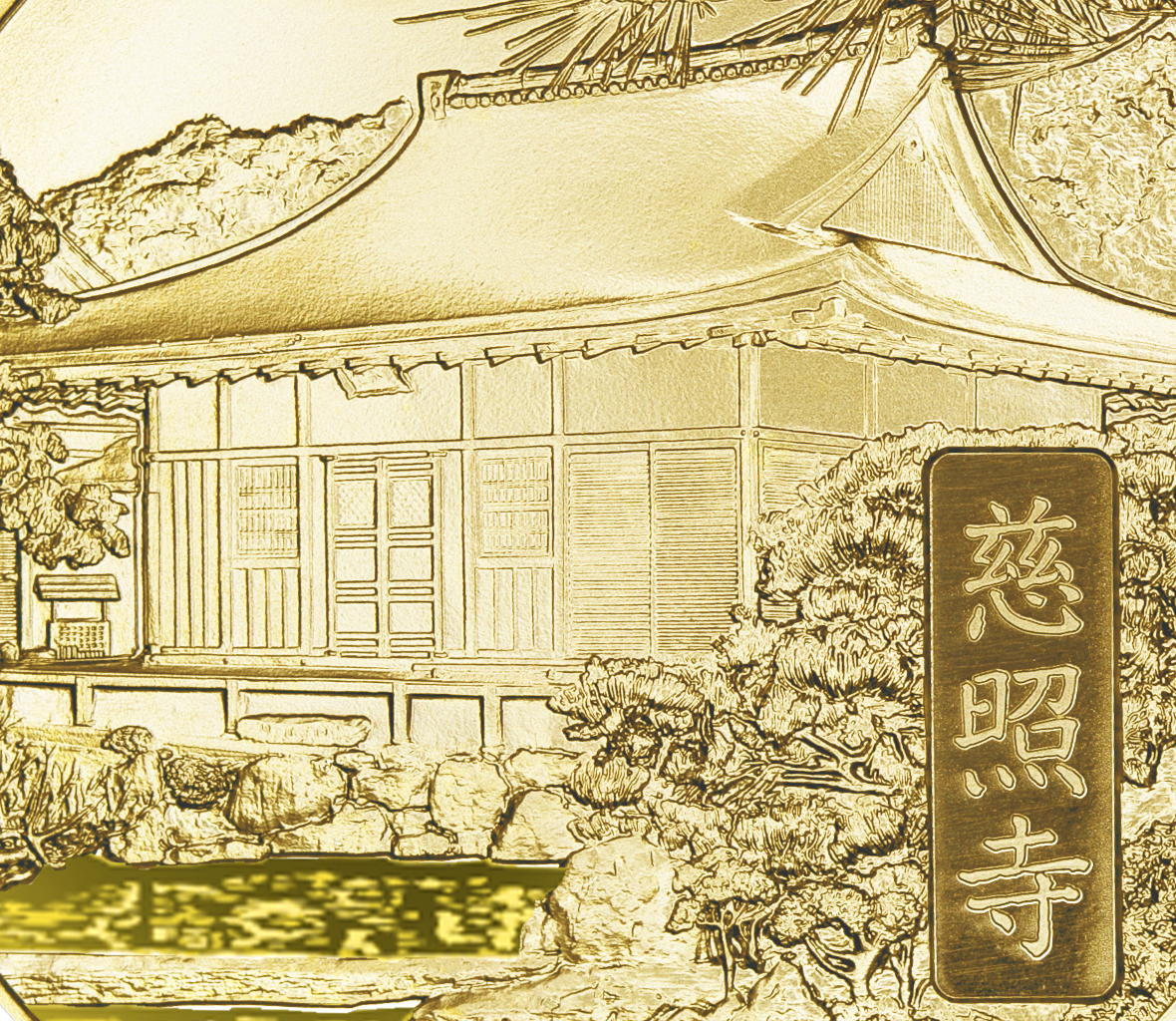 2020 National Treasures silver and gold medals from JAPAN – "Ginkaku-ji" temple
Although known as "Ginkaku-ji", the official name of the temple is Jisho-ji. It was built in 1482 by Shogun Ashikaga Yoshimasa, who wanted to compete with Kinkaku-ji, the Golden Pavilion, built by his grandfather Ashikaga Yoshimitsu.
His intention was to cover the pavilion with silver foils, but because of the intensification of the Onin War, which had broken out a few years earlier, in 1467, the construction was stopped. So that the pavilion was never covered with silver.
The building, which was supposed to be an ostentatious monument, is now taken as an example to show the refinement in the simplicity of Japanese culture.
This year Japan Mint has chosen Jisho-ji (Ginkaku-ji), which is on the UNESCO World Heritage List as the "Historic Monument" of Ancient Kyoto city. This coins series was initiated in 2007.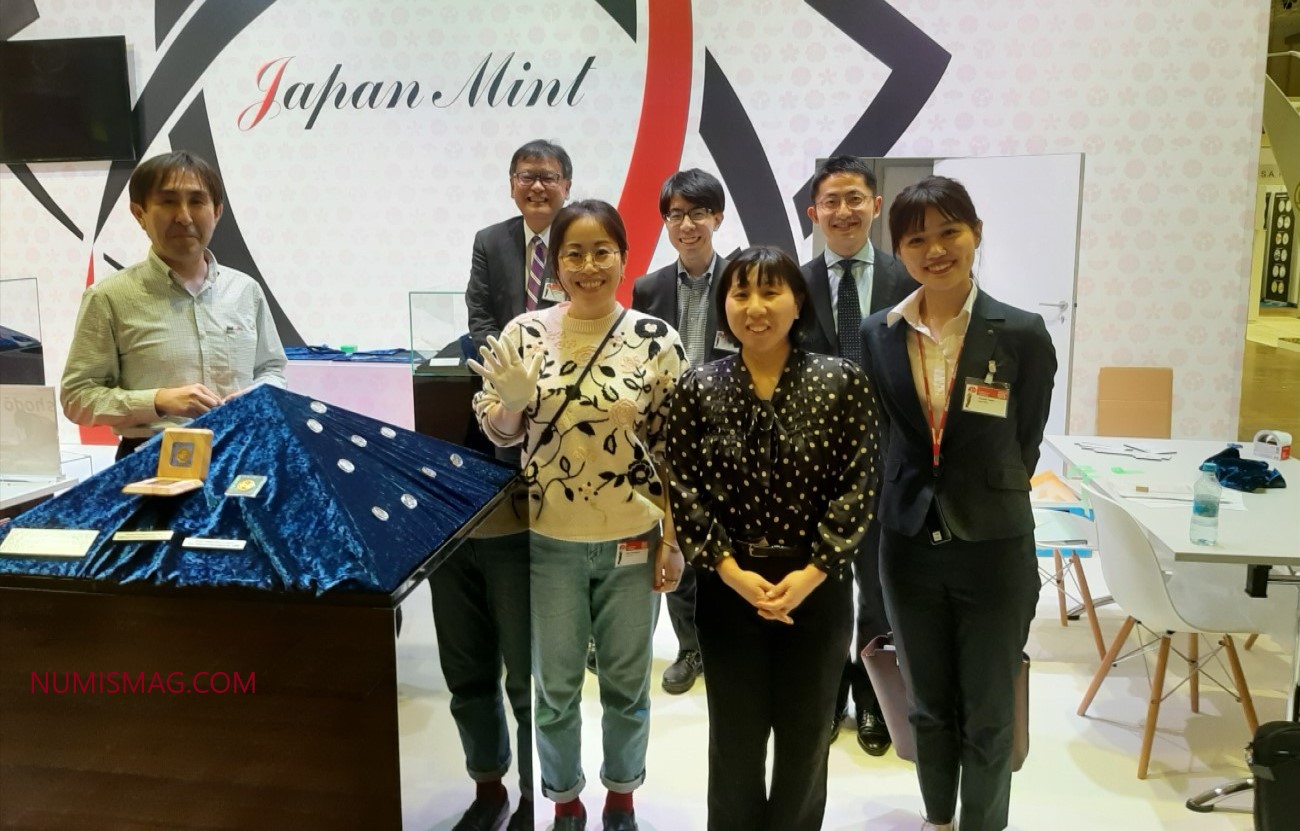 Japan Mint's team during 2020 Berlin World Money Fair
---
Design of medals
---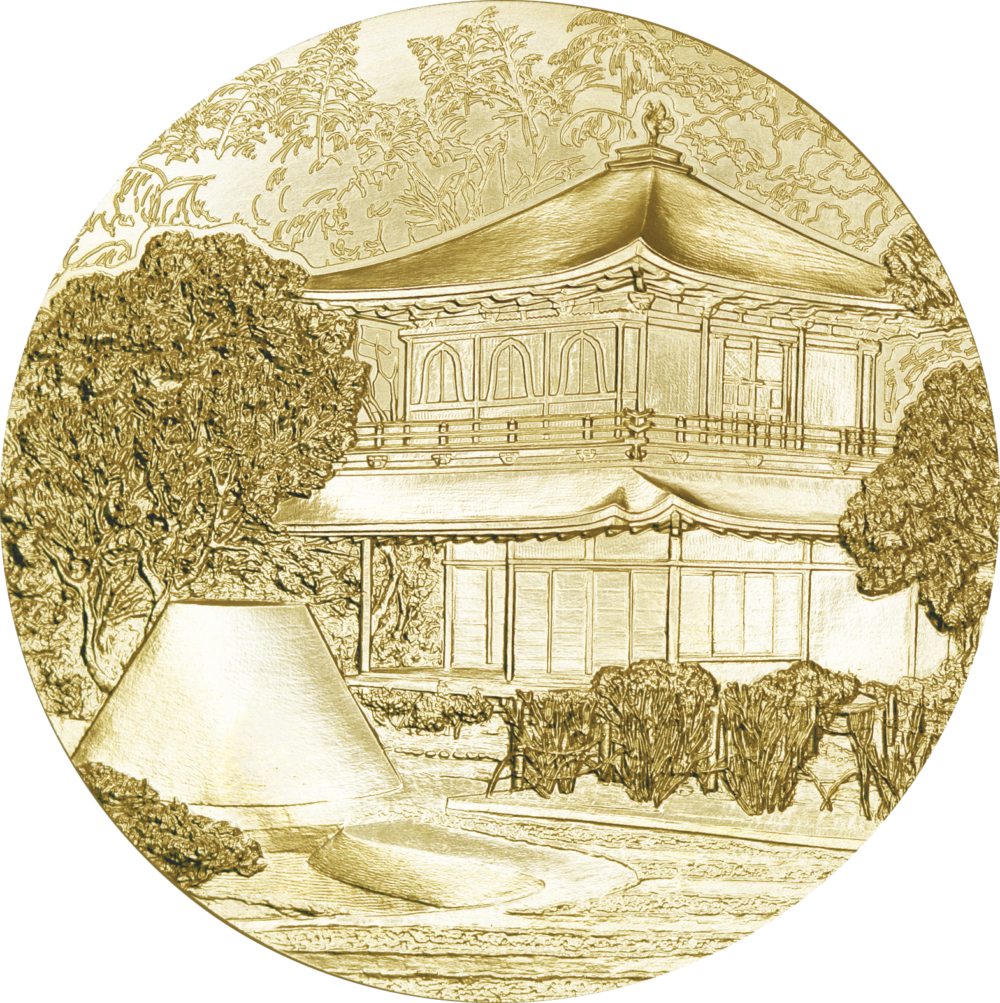 Obverse:
The Kannon Hall and the sand-made Kogetsudai and Ginshadan are depicted in relief. According to one theory, Kogetsudai means "moon viewing platform" and Ginshadan
has a role of reflecting light at night.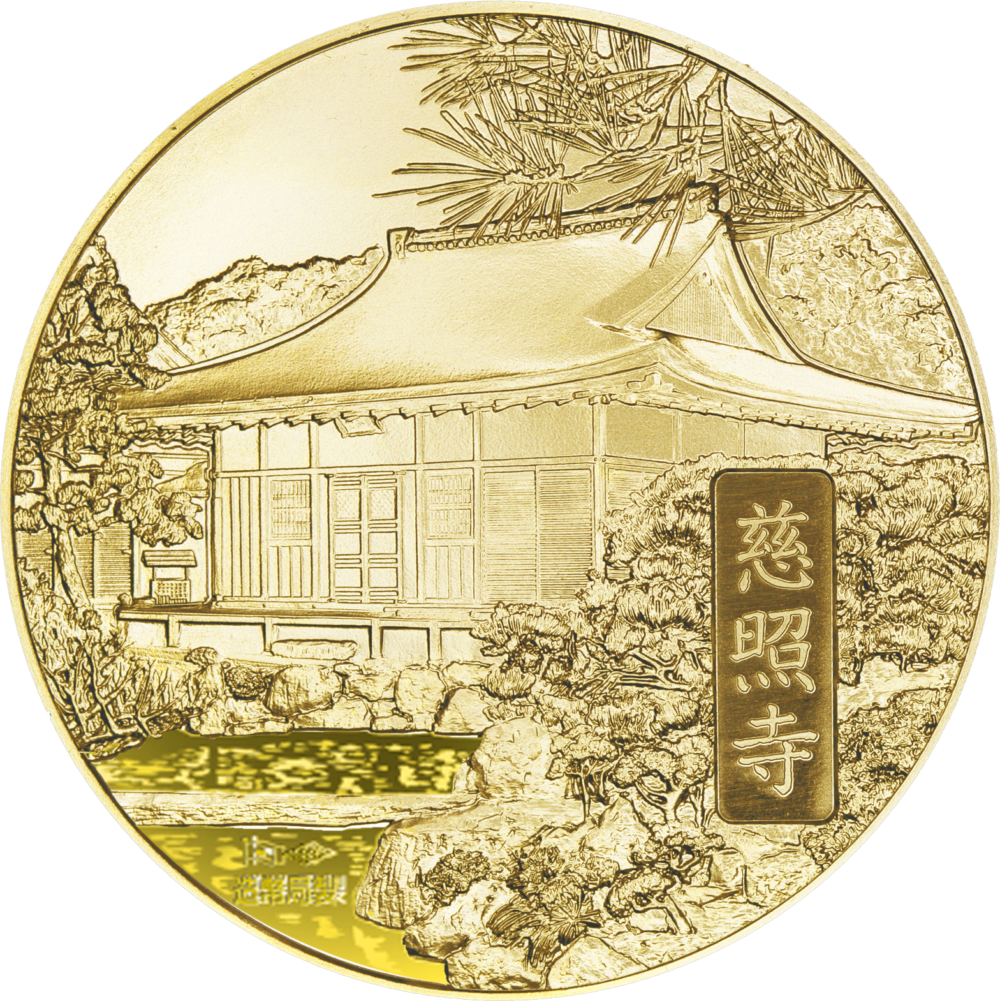 Reverse:
The Togudo Hall is depicted in relief, with the frosting finish processing technique*2 used for the surface of the pond.
---
Medals specifications
---
Gold Medal
Mintage: 800 medals (10 medals for international market)
issuing day: November 2020
material: Gold
fineness: 999/1 000
diameter: 35mm
weight: 45g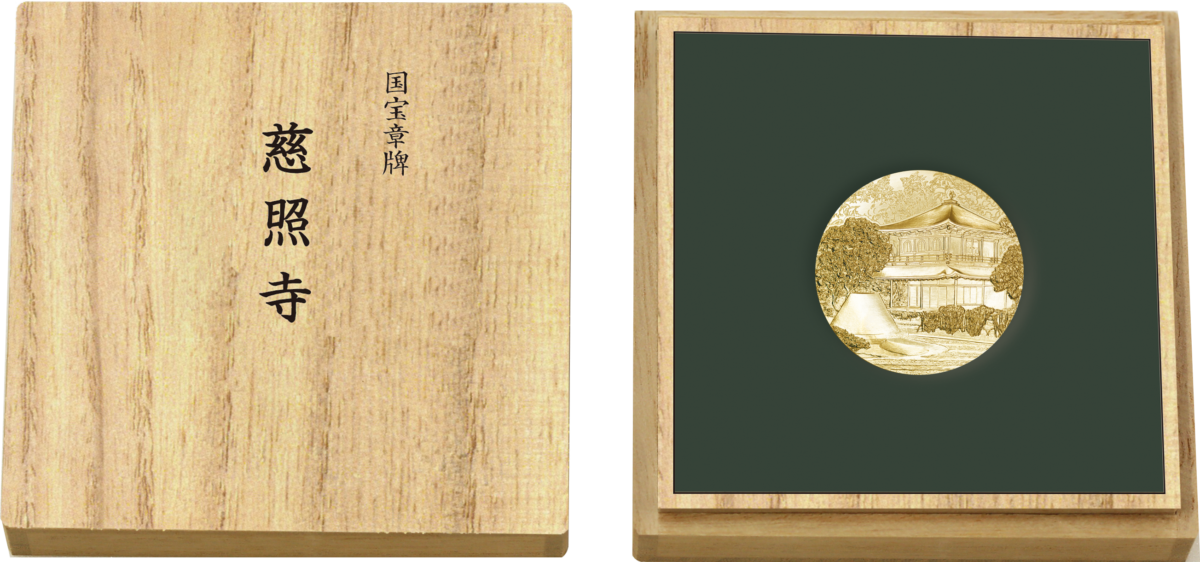 Silver Medal
Mintage: 2 000 medals (20 medals for international market)
issuing day: November 2020
material: Silver
fineness: 999/1 000
diameter: 60mm
weight: 160g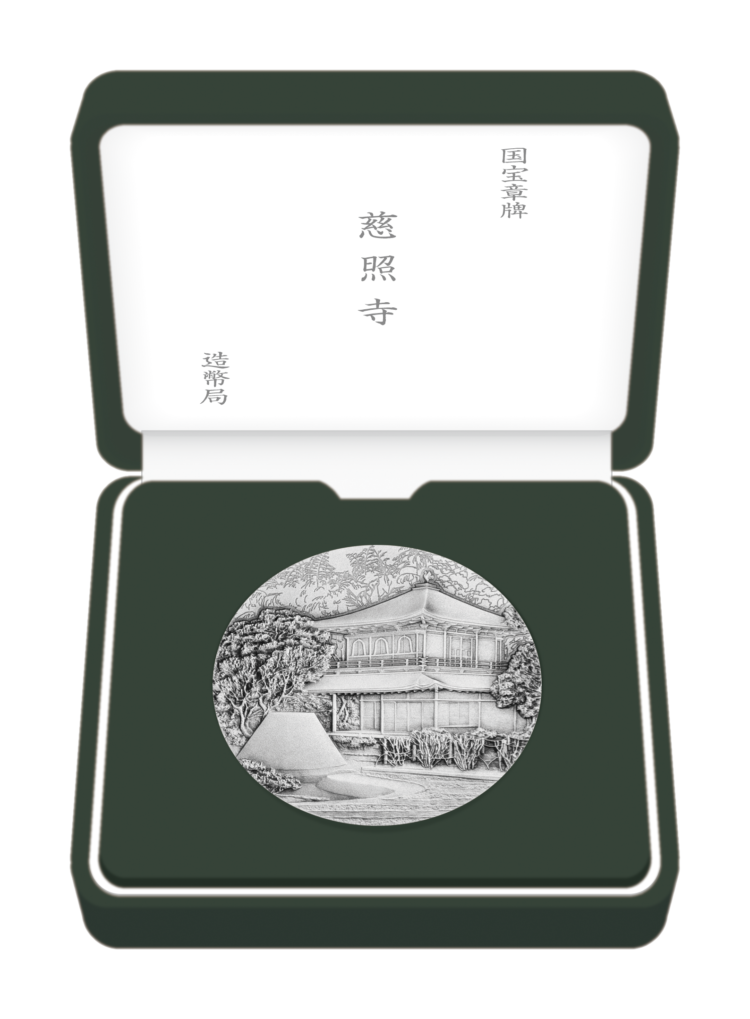 Sources: Japan Mint and NUMISMAG