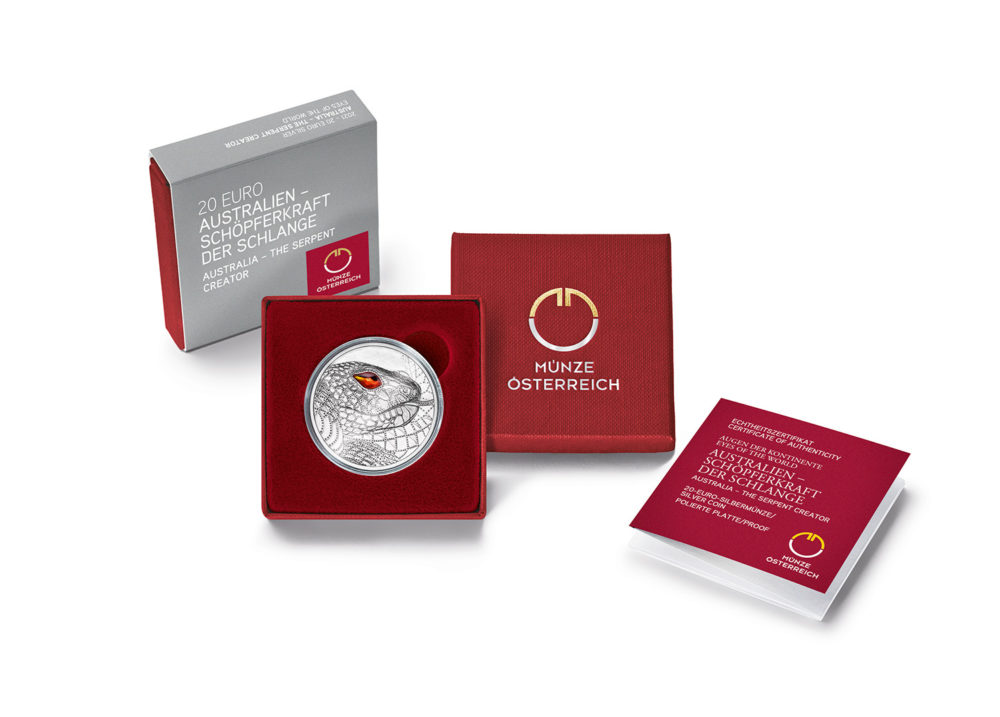 2021 €20 Austrian silver coin dedicated to the aboriginal rainbow snake
For Australian Aborigines, the world is explained through the "Dreamtime", a time when the Earth, living things and plants got their physical appearance.
One of the heroes of this mythical time is the rainbow snake. The human eye cannot see the real shape of the snake. As a rainbow, it connects heaven and earth, the physical and metaphysical worlds. The Rainbow Serpent is fundamental for the creation of the world. In almost all parts of Australia, it is considered the creator who creates mountains, valleys, water, in the form of rivers, rain and water holes.
The obverse of the piece features an illustration of a snake that slithers through foliage. The foliage is bordered by a dotted pattern reminiscent of Australian Aboriginal dot painting.
The reverse side of the coin is dominated by a large stylized snake head. The eye of the snake is made of an orange stone in the shape of a drop. This insert is made of polished Swarovski crystal, from which a nuanced light is refracted.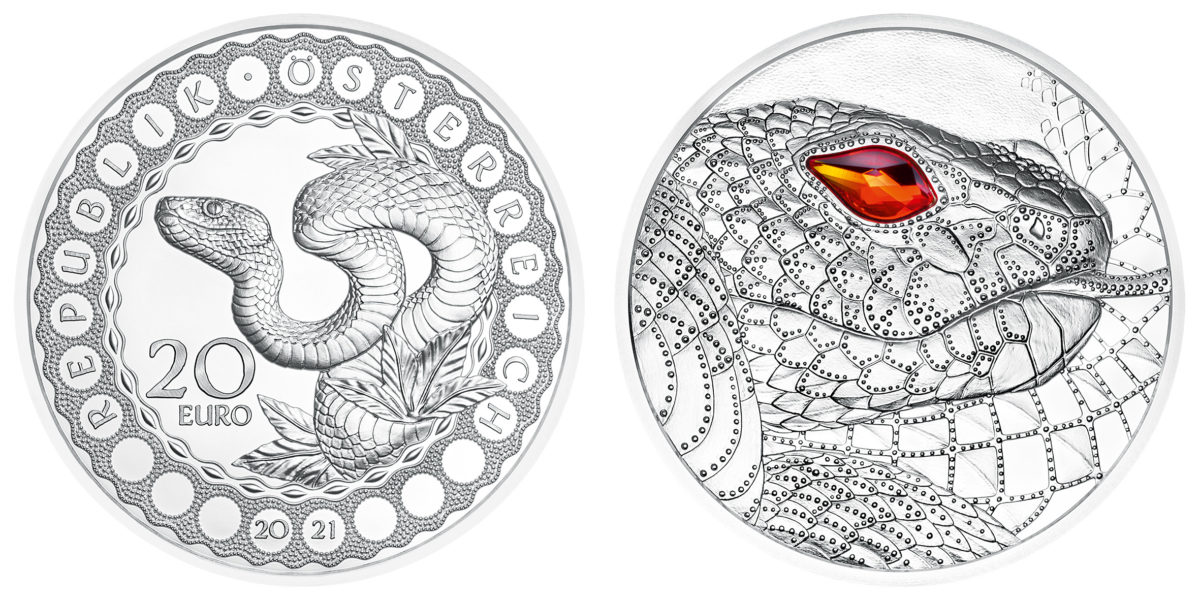 ---
Coin's specifications
---
Circulation: 30 000 coins
Numismatic condition: Proof
Face value: €20
Material: silver – 925/1000
Weight: 2/3 ounce
Yearmark: 2021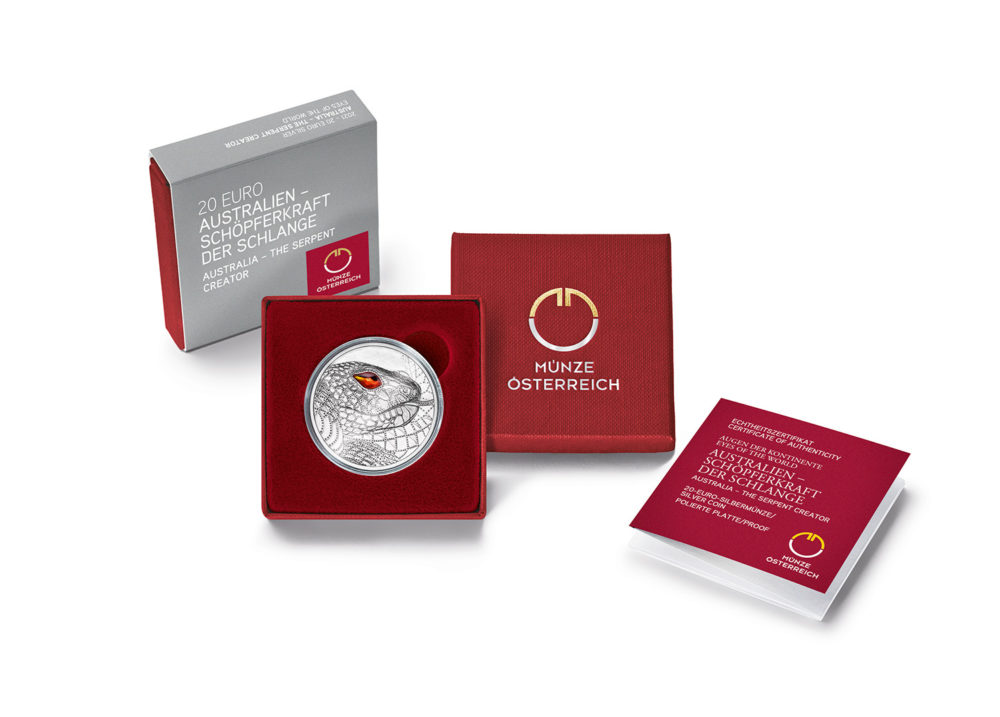 Sources: Austrian Mint and NUMISMAG.