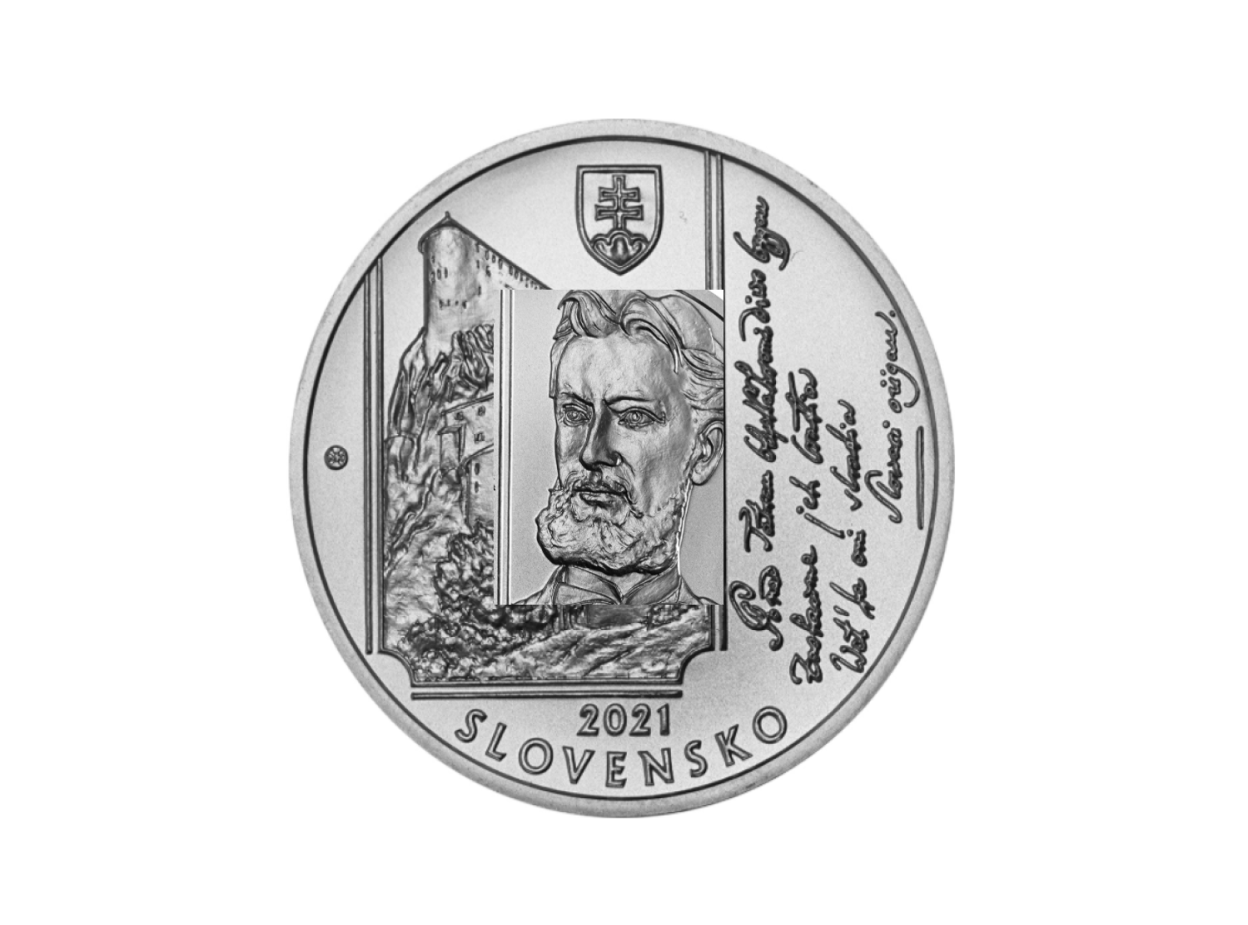 2021 slovak €10 – 200 years since the birth of Janko MATUSKA
Janko MATUSKA is a Slovak poet and writer. He is also the author of the Slovak national anthem "On the Tatras (Editor's note: Slovak mountain range) lightning strikes".
On the obverse of the coin is the Orava Castle, a symbol of Janko Matúška's work, above which is the national emblem of the Slovak Republic.
The facsimile of the first words of the Slovak anthem is on the right side of the coin's field. At the bottom is the inscription "SLOVENSKO" and above it the year "2021". On the left side of the frame is engraved the mint mark of the Mincovna Kremnica (Slovak Mint), a state owned firm. It consists of the abbreviation "MK".
A portrait of Janko Matúška is depicted on the back of the euro collector coin in the frame. To the left of the portrait is a facsimile of his signature. Below the portrait is the denomination of the coin, "10 EURO". On the left-hand side of the coin field is the surname and first name "JANKO MATÚŠKA", separated by the years of his birth and death "1821 – 1877".
To the right of the frame are the stylised initials of the author of the play, Mgr. art. Peter Valach, who signs the coin with the mark "PV".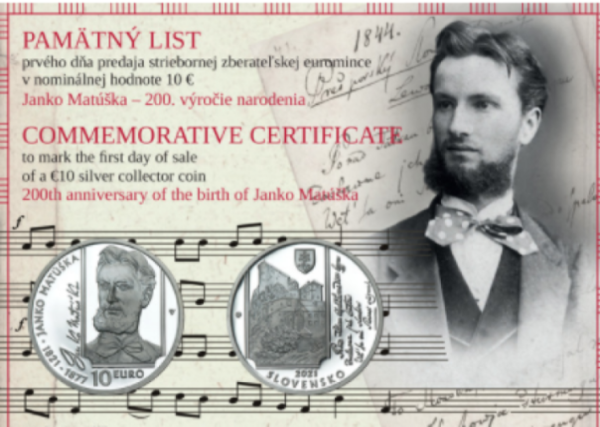 ---
---
Material:  Silver 900/1000
engraver: Mgr.art Peter Valach 
Material:  Silver 900/1000
engraver: Mgr.art Peter Valach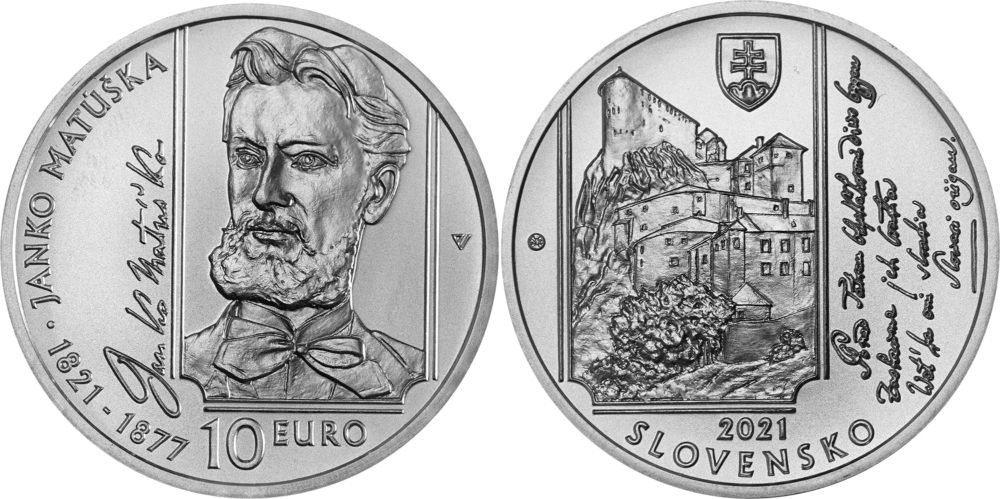 Sources: Mincovna Kremnica and NUMISMAG.