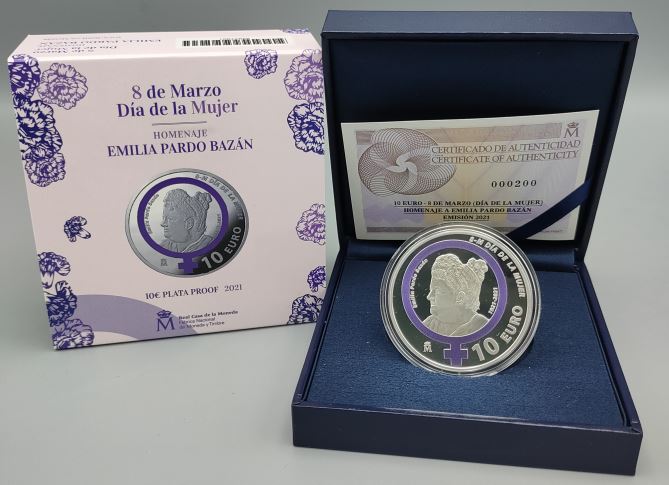 2021 spanish €10 coin – Tribute to Emilia Pardo Bazan
International Women's Day takes place every year on the 8 th of March to celebrate the achievements of women all over the world.
It started with a protest that took place in New York City in 1908 where women went out onto the streets to demand the right to vote, shorter working time and better pay.
Since then it has taken many forms and today it's a global event that is supported by lots of charities foundations, NGOs, governments and academic institutions.
Emilia Pardo Bazán combined two different roles in her life.
She is considered one of the best writers in the history of Spanish literature and is recognized as one of the best European writers of her generation. She was a versatile woman, who participated in a wide range of artistic activities as a novelist, journalist, essayist, literary critic, poet, playwright, translator, editor and university professor. She is the most prolific author of short stories in Spanish literature. In 1908 she began to use the title of Countess of Pardo Bazán, which was awarded to her by Alfonso XIII in recognition of her important role in the literary world.
As a leader of women's rights and feminism in Spain in that period of time, she dedicated her life defending them in both her life and in her literary work.
On the reverse, in the center of the coin, the woman's symbol is engraved and inside it a portrait of the writer dated 8 September 1892. Beside stand the mention "EMILIA PARDO BAZÁN" and "1921-2021". In the upper right side is writtten the legend "8-M DAY OF THE WOMAN".
THe coin is partly colorized. "We use digital printing for the color in the coins. The results are really wonderfull" said the representative of FNMT.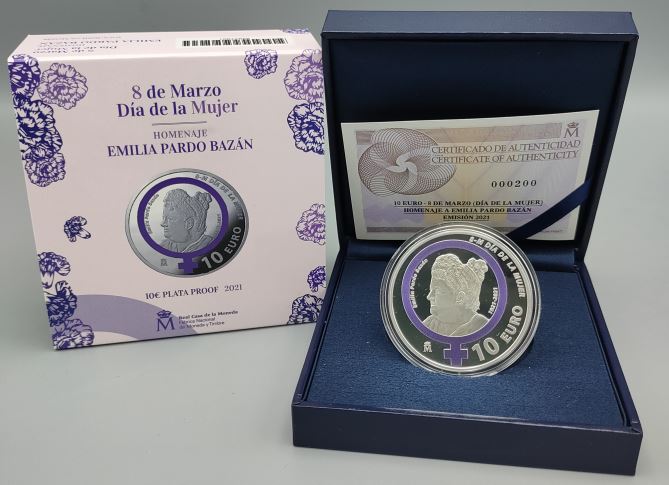 ---
Coin specifications
---
Metal: Silver 925/1000
Quality: Proof 
Diameter: 40mm
Weight: 27g
Face value: €10
Mintage: 8 000 coins (max. mintage)
Availability: February 2021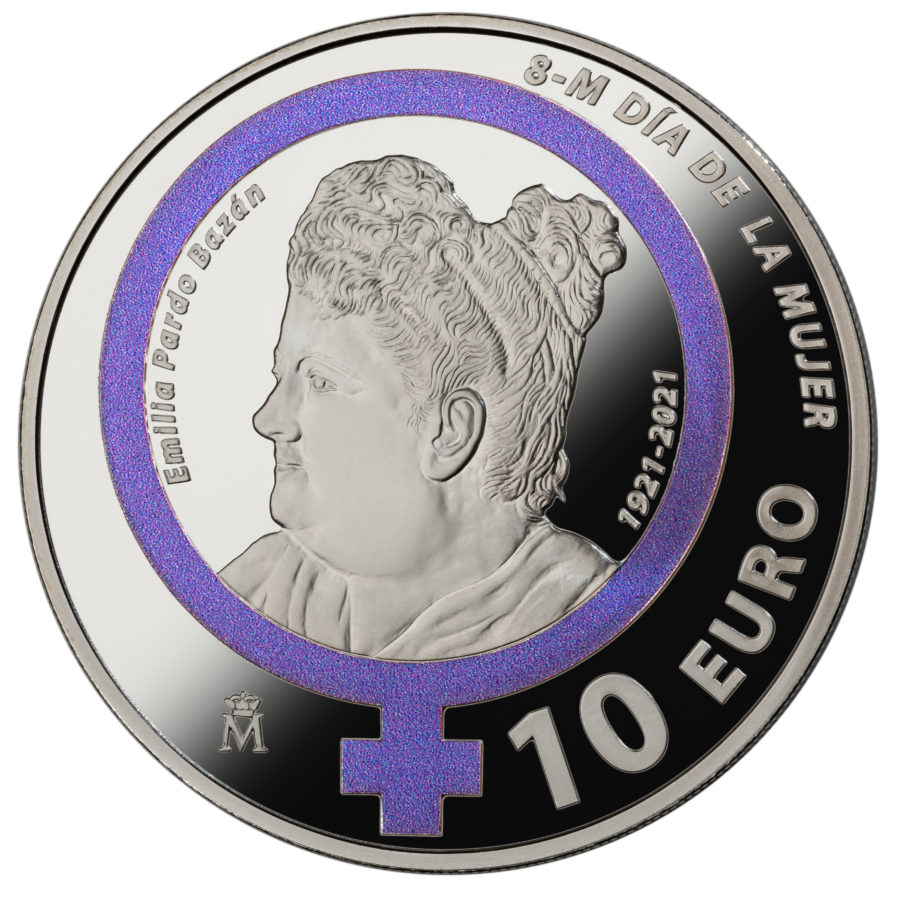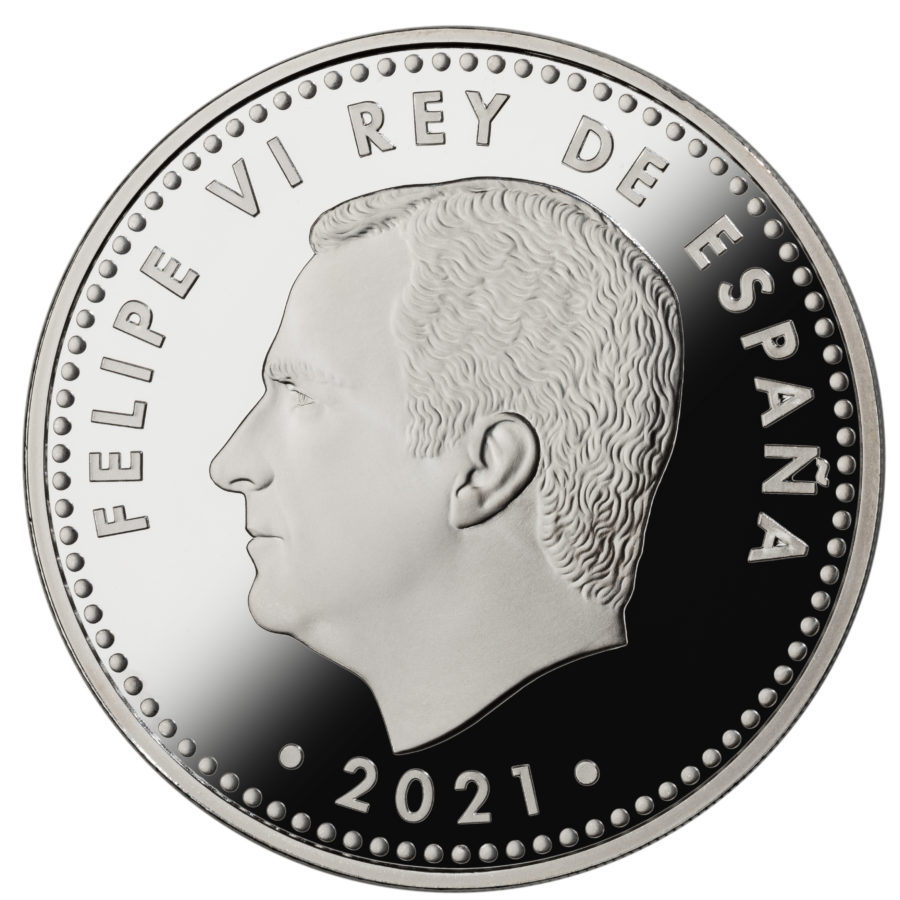 Sources: Spanish Mint (FNMT) and NUMISMAG.