2021 €2 commemorative coin dedicated to UNICEF
La Monnaie de Paris (french mint) has decided to honour and support UNICEF's commitment on the occasion of the 75th anniversary of its creation (1946-2021) by creating €2 commemorative coins collection. UNICEF (the United Nations Children's Fund) is responsible for defending the rights of the most vulnerable children and meeting their essential needs throughout the world. On the occasion of this anniversary, the Paris Mint has decided to honour and support UNICEF's commitment by creating a €2 commemorative collection. For every €2 BE or €2 BU collector coin purchased, the french mint undertakes to donate €2 to UNICEF.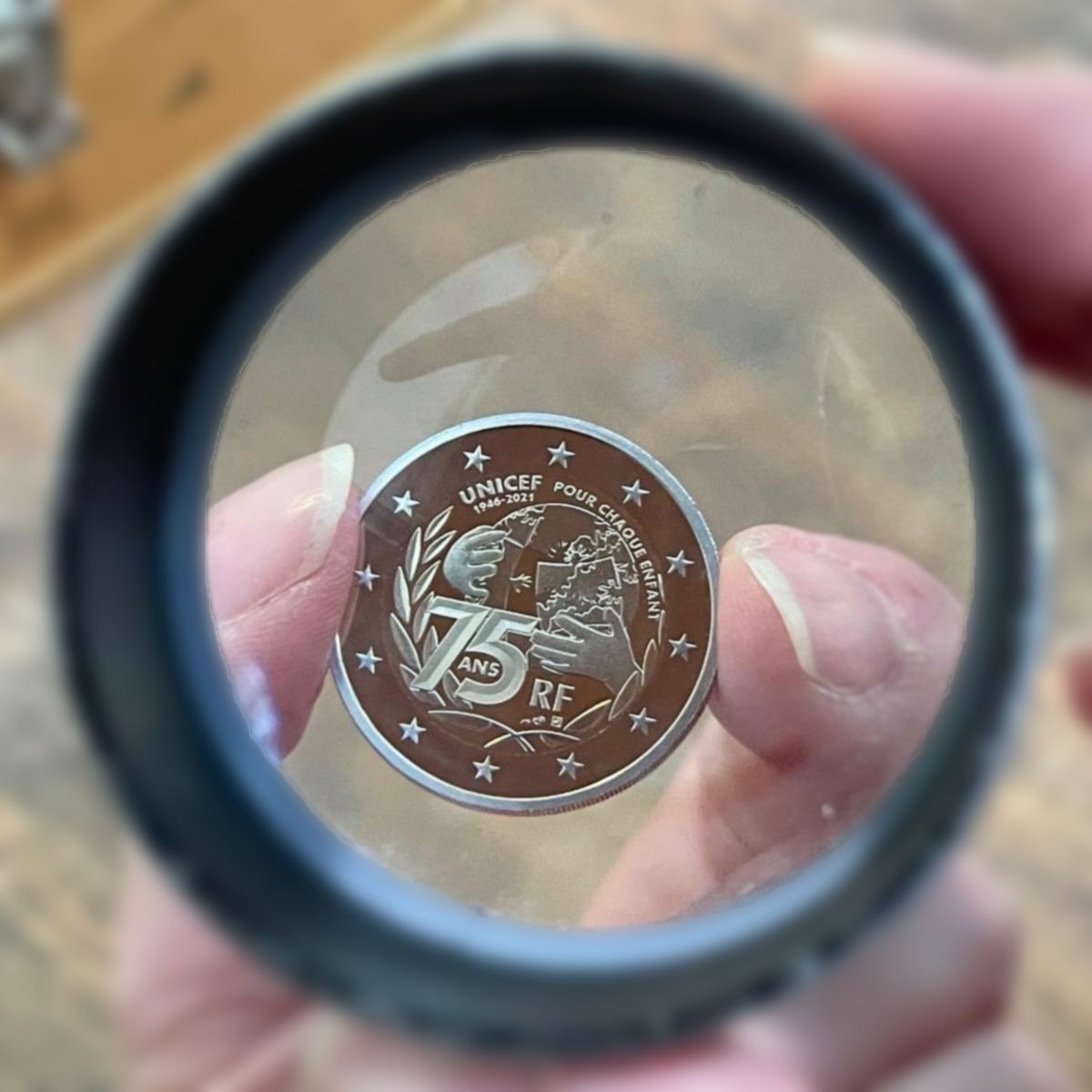 €2 COMMEMORATIVE BU COIN – UNICEF
The face of the coin depicts planet Earth as a puzzle surrounded by two children's hands as a reminder of UNICEF's commitment to the world's children. A branch of Laurier, a reminder of the UNICEF logo and symbol of peace, is also present on the left side. Finally, the dates of the 75th anniversary of the creation of UNICEF are present at the top followed by the motto "For every child".
UNC coins mintage is 7 500 000 coins, in rolls.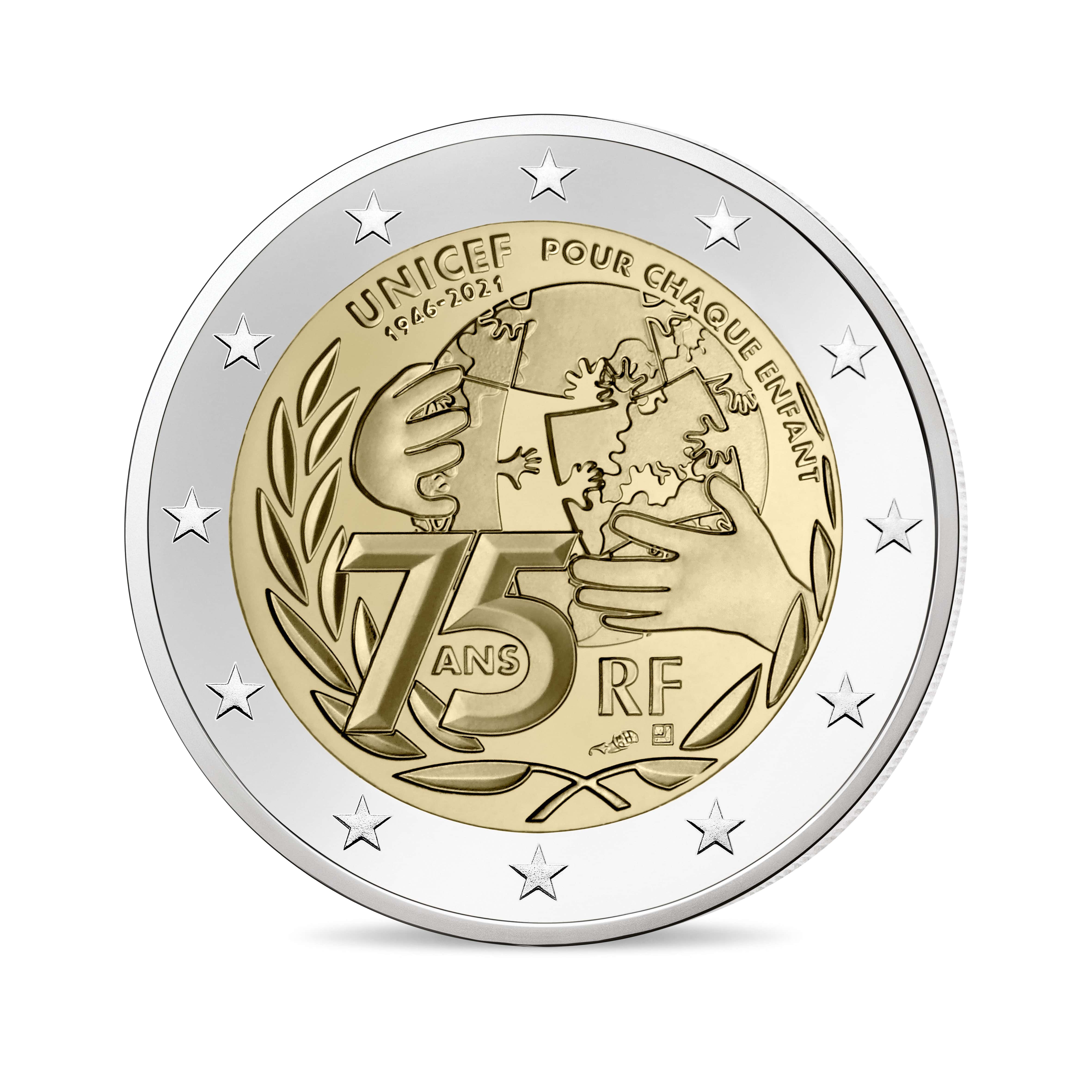 €2 COMMEMORATIVE BU COIN –  UNICEF
---
Material: copper-nickel
Diameter: ø 25,75 mm
Weight: 8,5 g
Mintage: 10 000 coins
---
€2 COMMEMORATIVE PROOF COIN –  UNICEF
---
Material: copper-nickel
Diameter : ø 25,75 mm
Weight: 8,5 g
Mintage: 10 000 coins
---
Sources : Monnaie de Paris (french mint) – NUMISMAG©