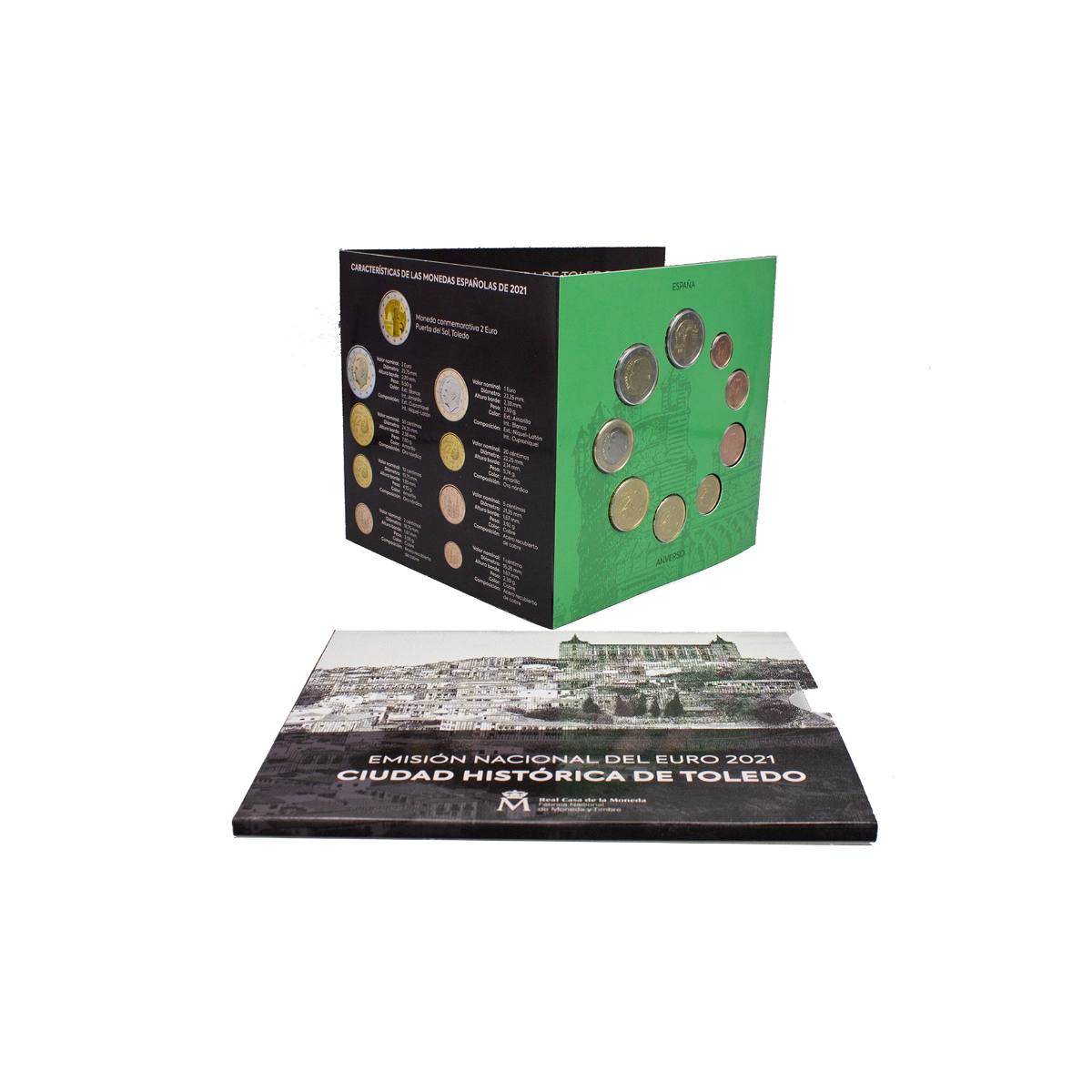 2021 spanish BU set – TOLEDO
2021 Circulation Coin Set comprises the 2021 dated Spanish Euro circulation coins, including the 2 Euro commemorative coin dedicated to the Old Town of Toledo.
The regular 2021 BU Circulation Coin Set is limited to 12 000 sets.
The blister depicts a view of the city of Toledo.
---
A short history of  TOLEDO city
---
Conquered by the Romans in 1929, the city experienced its first period of prosperity under Roman rule. The city was also prey to barbarian invasions, as was the rest of the Roman Empire at the end of the 5th century. In the following century, it became the capital of the Visigoths. The city fell to the Muslims in 712 and became the capital of the Caliphate of Cordoba.
The city is reconquered in 1085 by the Catholic king Rodrigues VI. The city is multi-denominational until 1391, the date of the first persecutions against the city's Jewish population.
The city was then the capital of the Kingdom of Spain until 1561, when the King of Spain preferred Madrid.
During the Spanish Civil War, the city's military academy, the ALCAZAR, was initially occupied by pro-Nationalist troops. The Nationalists held a siege for more than 70 days against the Republican troops, which were superior in number.
Sources: FNMT (spanish mint) and NUMISMAG.