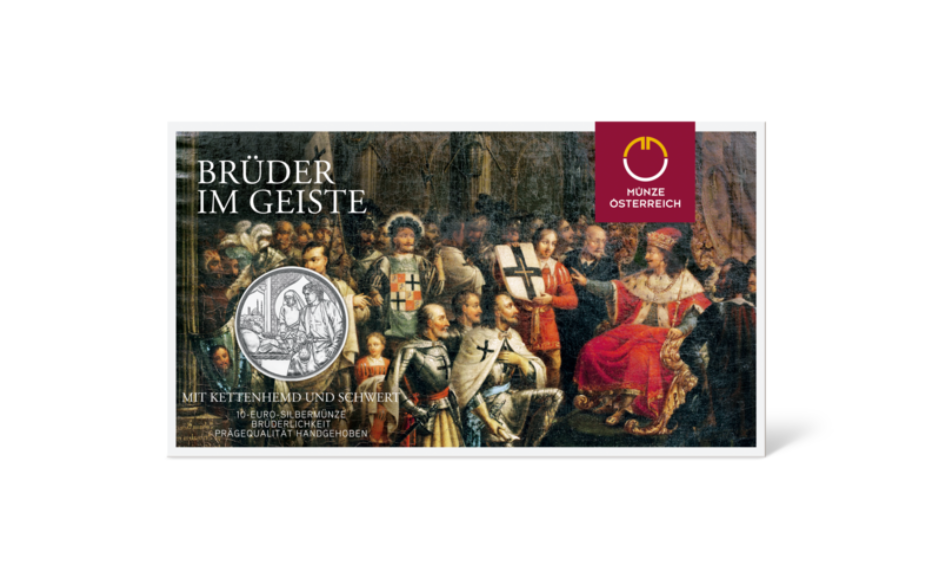 €10 teutonic order and brotherhood from austrian Mint
Named after the Order of Brothers of the German House of Saint Mary in Jerusalem, the Teutonic Order is a catholic religious order headquartered in Vienna, which was founded as a military order in the city of Acre in 1190.
The Teutonic Order epitomised the knightly virtue of brotherhood, the inspiration for the fifth and last coin in the Knights' Tales series, in which we travel back in time to a bygone age of knightly virtues.
Initially a hospital brotherhood, from 1198 the Teutonic Order began aiding Christians on their pilgrimages to the Holy Land.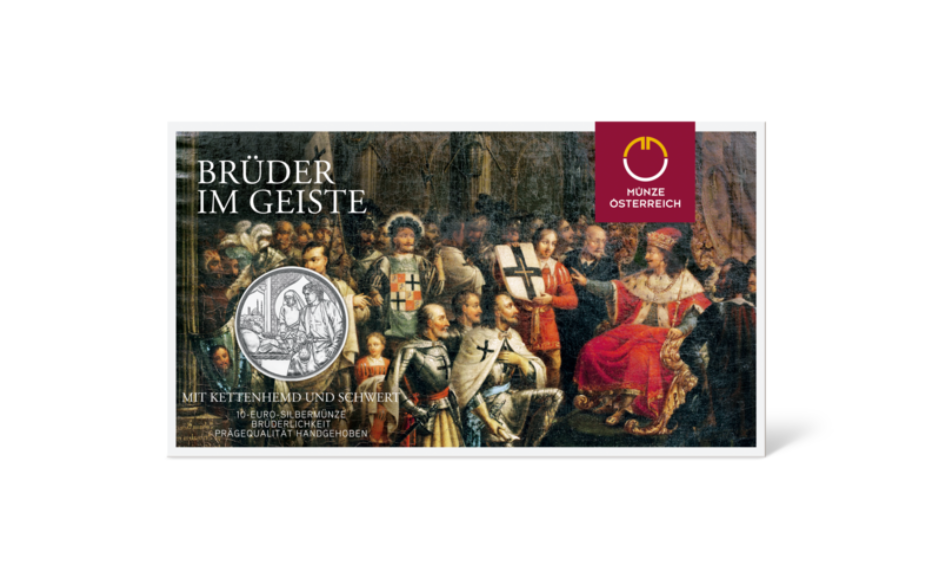 The coin's reverse shows a hospital scene in which a nurse tends to a bed-ridden brother as a concerned Teutonic knight looks on.
On the coin's obverse, a Teutonic knight holds his sword in one hand and his helmet in the other. To his right, the coat of arms of the Teutonic Order is held by a heraldic griffin.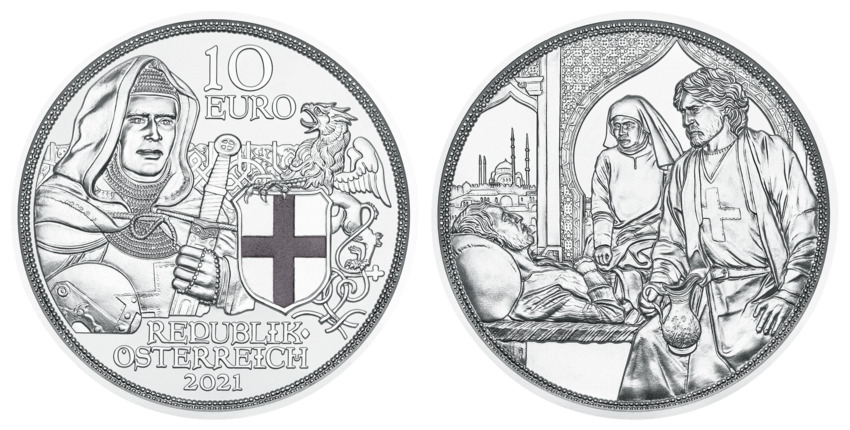 €10 proof version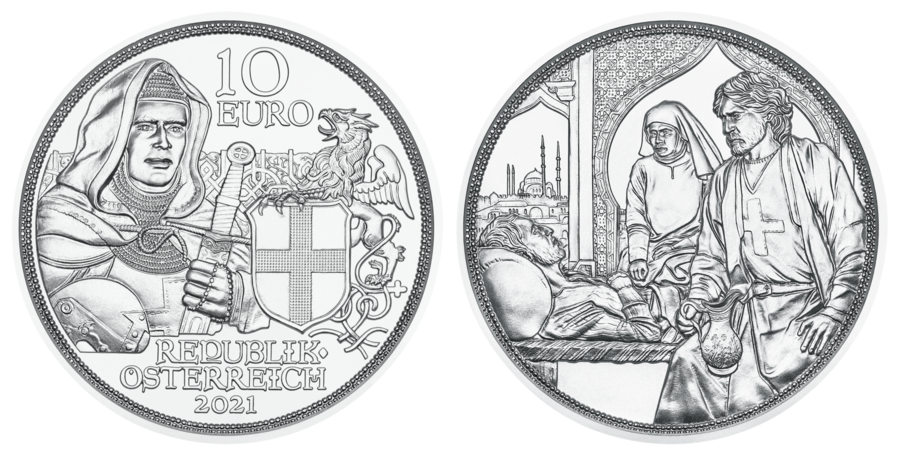 €10 UNC version
This €10 coin "Brotherhood" comes in two special quality formats: Special Uncirculated (maximum mintage: 30,000 coins) and Proof (maximum mintage: 30,000 coins).
The Special Uncirculated coins are presented in a blister pack, while the Proof coins come in a presentation case with a numbered certificate of authenticity.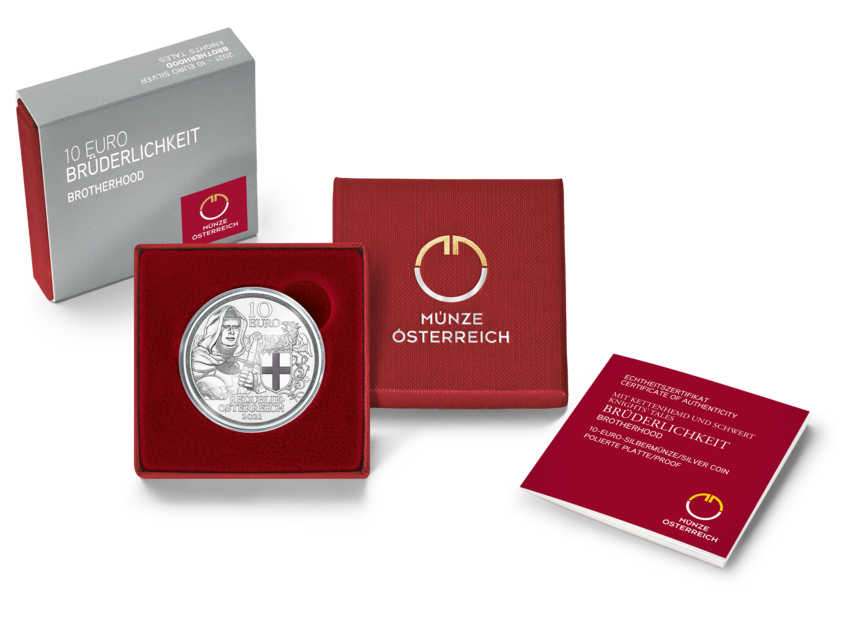 Sources: Austrian Mint and NUMISMAG.