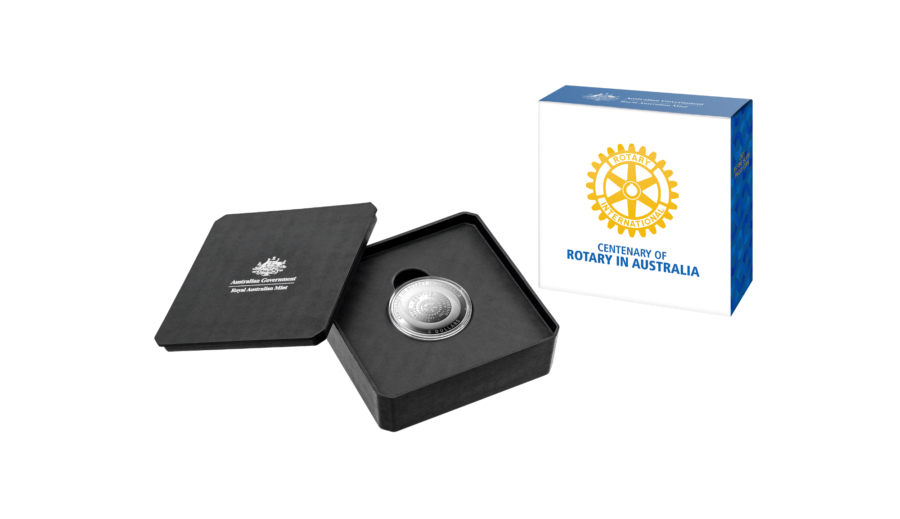 Commemorative coins – 2021 Centenary of Rotary in Australia
To mark the Centenary of Rotary in Australia, the Royal Australian Mint released two commemorative coins.
Assistant Treasurer Michael Sukkar said celebrating Rotary Australia's centenary is an opportunity to reflect on the significant contribution Rotarians have made throughout Australia and in our region.
"Over the last century, Rotarians have made an enormous difference to the lives of countless Australians, and to those throughout the Pacific region, through their practical approach to create change to improve health and education, as well as fight disease," Minister Sukkar said.
In 1921, the first Rotary charter in Australia was established in Melbourne. Soon after, a charter was established in Sydney.
Over the course of a century, Rotary's footprint in Australia has expanded to over 1,100 clubs nationally with more than 25,000 members. The Australian clubs are part of a broader movement of 1.2 million Rotarians in nearly 33,000 clubs around the world.
Rotary's mark of excellence, the Rotary Wheel, is featured in the centre of the limited edition $5 Silver Proof Coin (mintage: 3 000 coins) and $1 Coloured Uncirculated Coin (mintage: 40 000 coins). The wheel is surrounded by the five core values of Rotary – Integrity, Service, Diversity, Fellowship and Leadership – and the centenary dates of the establishment of Rotary in Australia.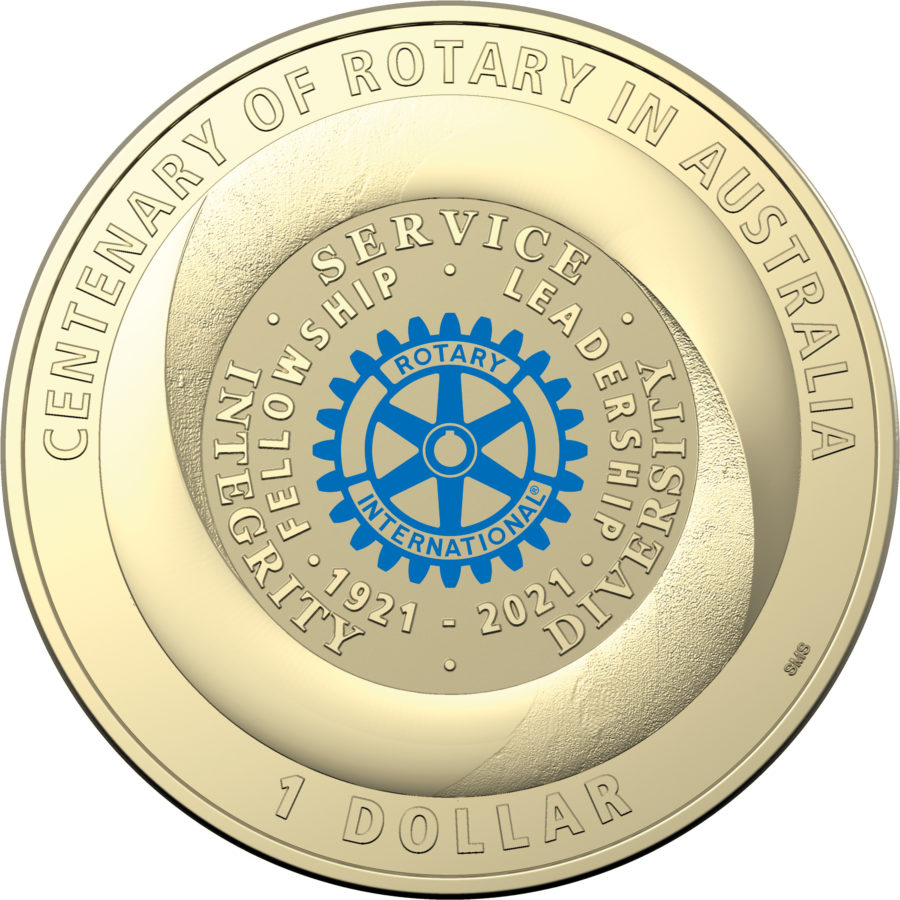 Sources: RAM (Royal Australian Mint) and NUMISMAG.