2021 belgian €5 dedicated to Charles VAN DEPOELE
Born in Lichtervelde, Charles VAN DEPOELE left in 1869 for the USA to pursue his career in Detroit. In just a few years, this electrical engineer became a pioneer in the field of electricity, and registered nearly 250 patents in his name.
As Charles Van Depoele's 175th birthday approaches, the Royal Mint is issuing a proof silver coin that pays tribute to his achievements.
The obverse features a profile portrait of Van Depoele, as well as his most important inventions such as the electric arc lamp, the dynamo with carbon brushes and the electric streetcar.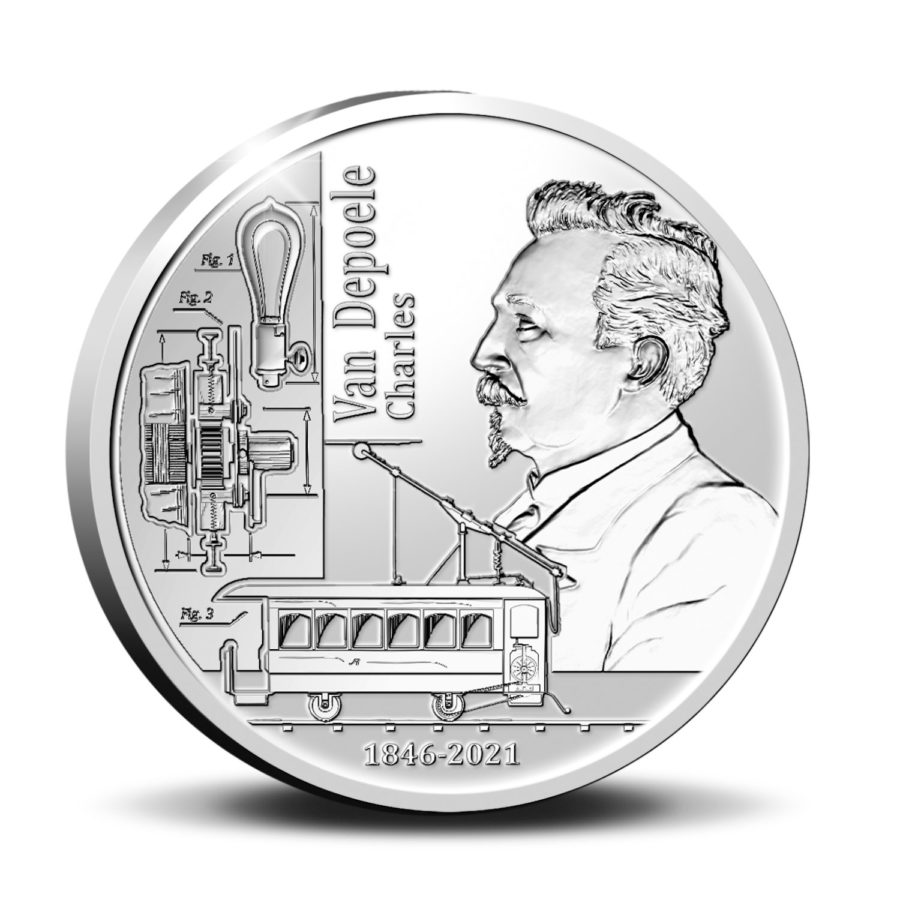 The reverse side features the traditional European elements, the face value and the name of the country.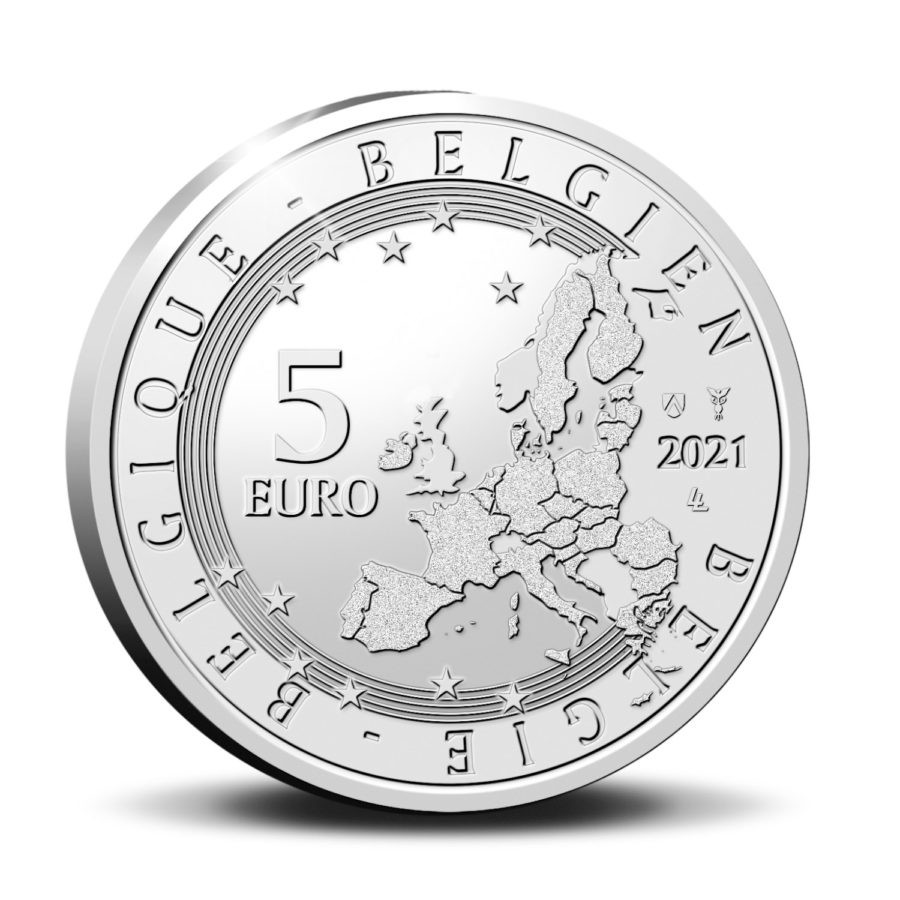 ---
Coin specifications:
---
Material: Silver
Fineness: 925/1000
Weight: 14,60g
Diameter: 30mm
Quality: Proof
Mintage: 5 000 coins
Designer: création Luc Luycx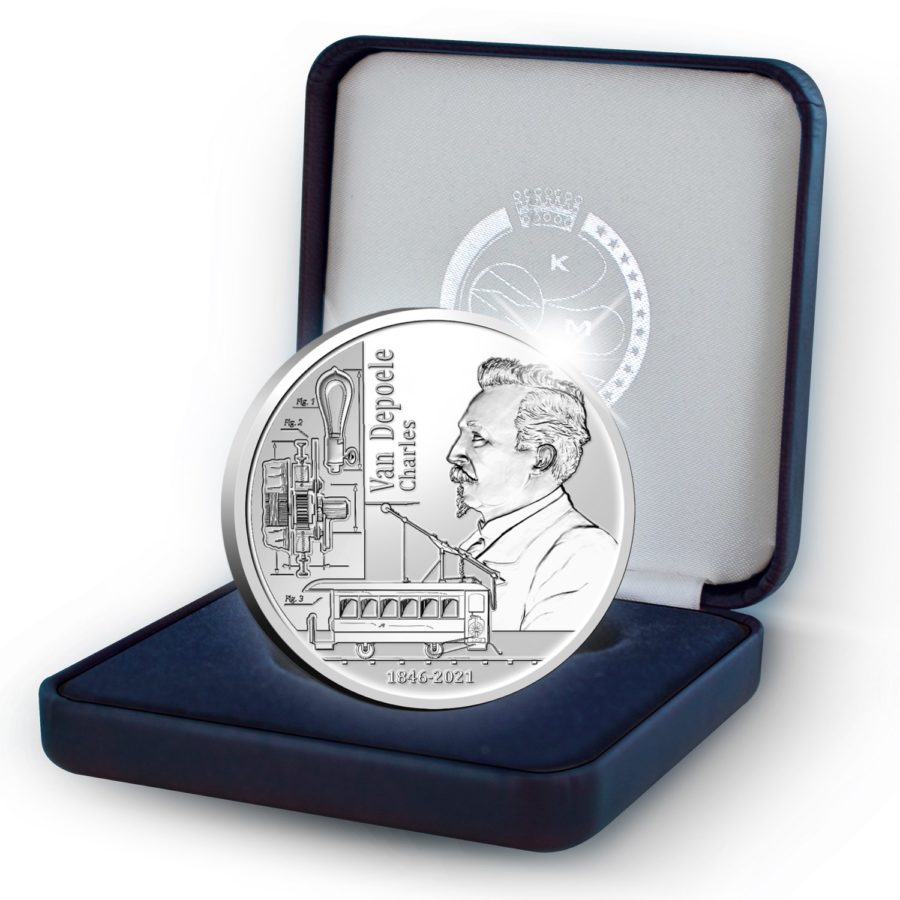 Sources: Monnaie Royale de Belgique (belgian mint) and NUMISMAG.