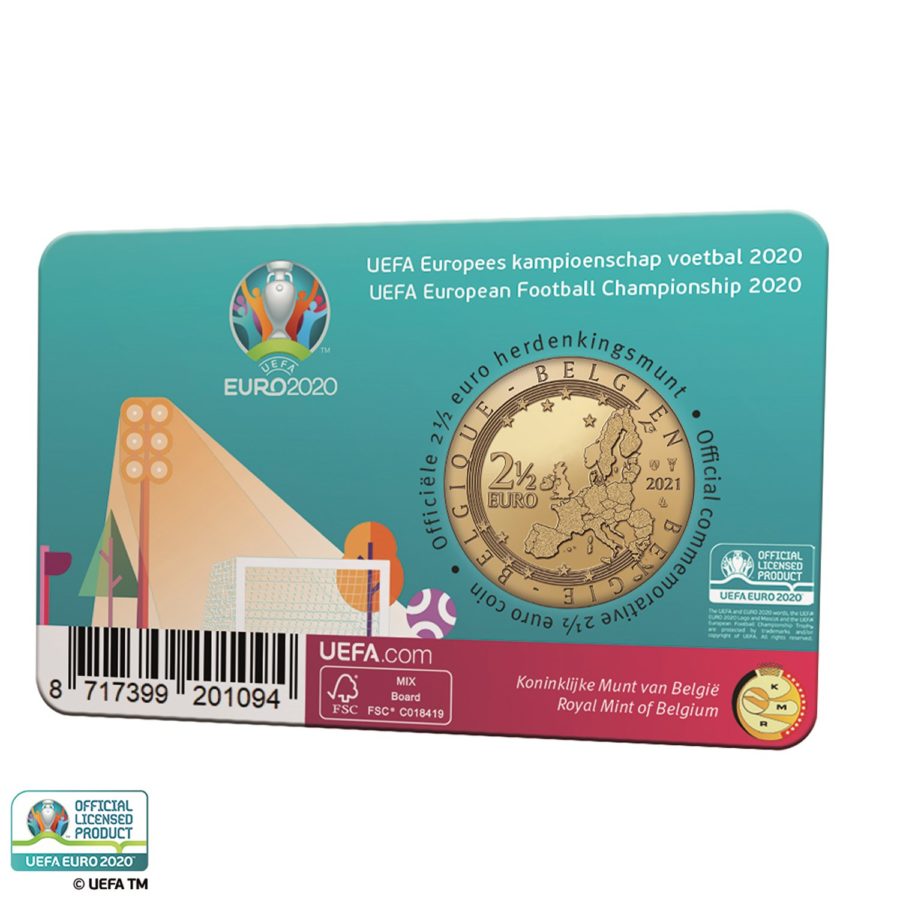 Belgian 2021 €2.5 celebrating UEFA championship
The UEFA – Euro 2020 will not take place in the year that was originally planned and the matches will be played in 12 different European countries. Given the importance and the exceptional character of this UEFA European Championship 2020, the edition is limited to 50,000 copies.
The obverse shows a soccer field with the official UEFA Euro 2020 logo.
The reverse side features the same graphic composition as the one planned for the 2021 issues. The coincard, very colorful and decorated with elements inspired by the soccer world, highlights the coin very well.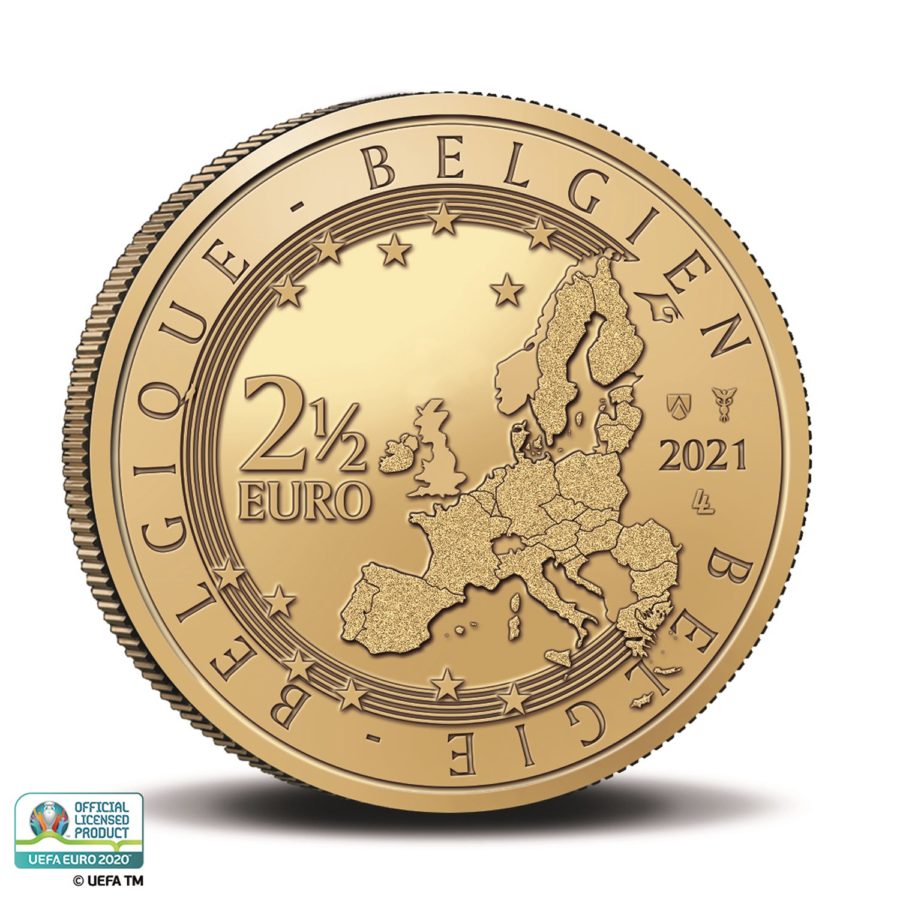 ---
Coin specifications
---
Material: Brass
Weight: 10,50g
Diameter: 25,65mm
Quality: Brillant Uncirculated (BU)
Mintage: 50 000 coins – two versions, one in French and one in Dutch
(including 7,500 coins in the 2021 FDC set)
Designer: Luc Luycx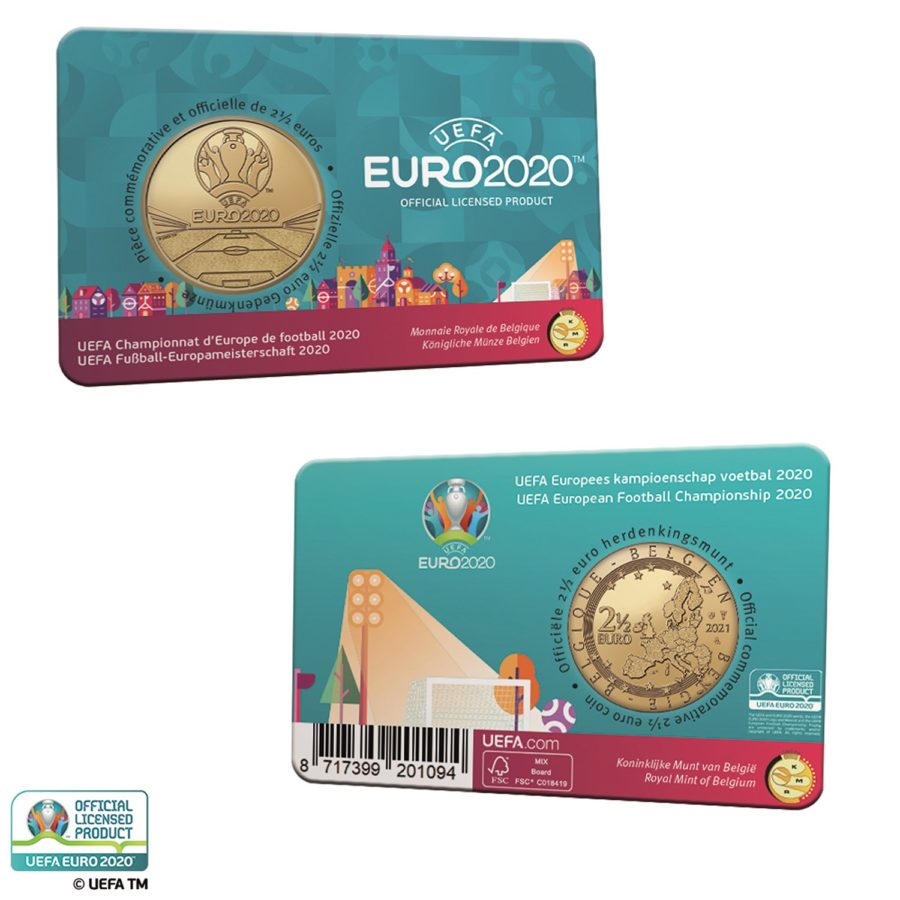 Sources: Monnaie Royale de Belgique et NUMISMAG