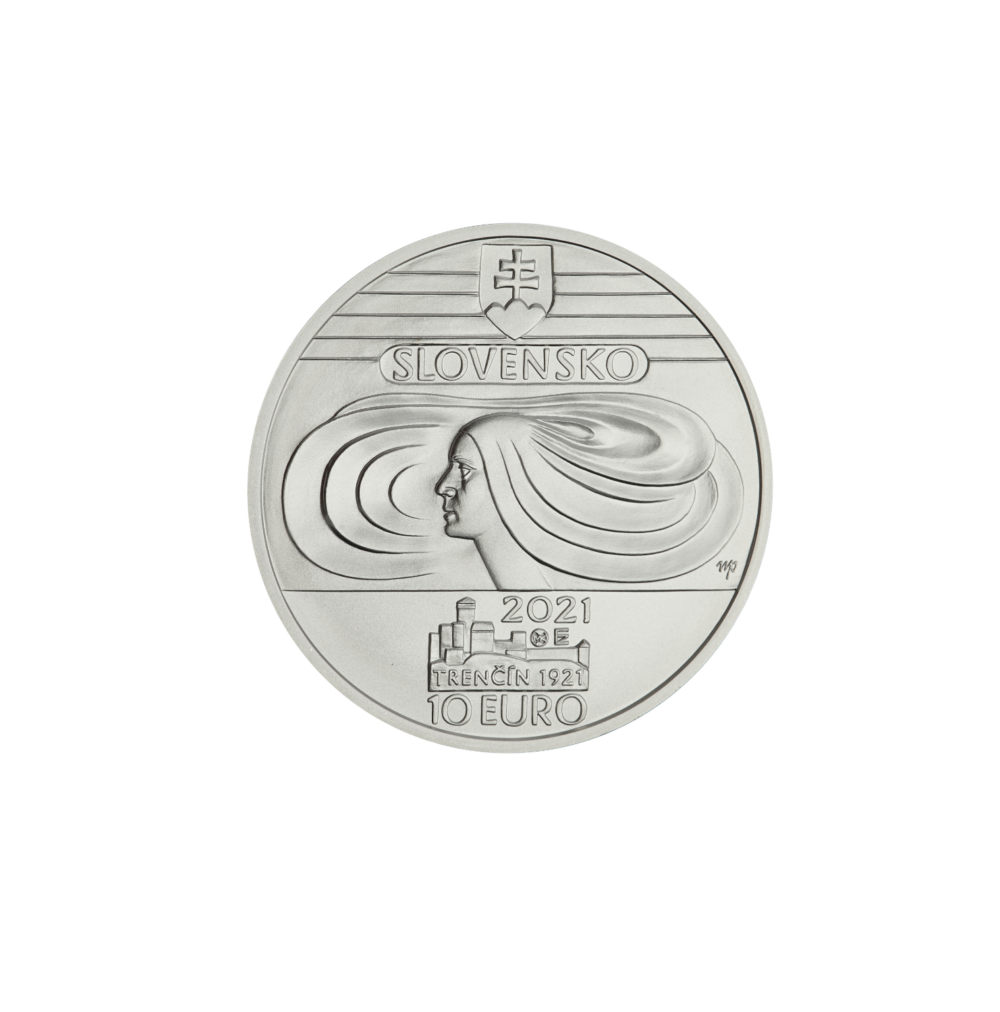 2021 €10 Silver coins – 100th anniversary of the Slovak Teachers' Choir
The Choir of Slovak Teachers (CHST) belongs to the best amateur male choirs in Slovakia. It was created by Ministry of Education of Slovak Republic in 1921. Since 1933 (CHST) is based in Trenčianske Teplice. The Choir of Slovak Teachers was created in Trenčín on 3rd of March 1921. The first full-length concerts were in Nové Mesto nad Váhom on 10th of November and in Trenčín on 11th of November 1923. The creator of CHST was professor Miloš Rupperdt who conducted the choir from 1921 to 1943. He was really important Slovak music character. In the years 1943 – 1945, the composers Ján Cikker and Dezider Kadoš cooperated with the choir.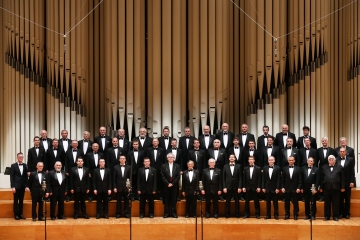 The follower of Miloš Rupperdt was professor Ján Strelec (1945 – 1954). He was one of the main organisators of music education in Slovakia. He extended the choir about total expression and voice culture and because of that the choir got preconditions to realize more difficult works of classical and current vocal production. He extended the repertoary of choir mostly about compositions of Slovak music composers (F. Kafenda, A. Moyzes, E. Suchoň, etc.).
The conductor´s relay was taken by his student and leader of composing section at Academy of performing Arts, prof. Dr. Juraj Haluzický in the years 1954 – 1977. He improved the intonation and rhytmical aspects of choir and also its interpretive level. He represented himself succesfully in Belgium, Denmark, Netherlands, Germany, Ukraine and Estonia. The most succesful was with choir in Langolen – Great Britain.
From 1977 to 2001, the next developer of CHST tradition was a student of J. Haluzický and also his follower at Academy of Performing Arts, prof. P. Hradil. Under its responsibility the choir started to study more first-run compositions of composers from 20th century. In his performance he united tunefulness and intonation-rhytmical pregnancy of his ancestors. Throughout terms of prof. Hradil, the choir got important awards at home and abroad. He has performed almost in all states of Europe and he is in contact with many choirs to this day.
Since January 2002, prof. Štefan Sedlický was assigned to be a conductor and a leader of CHST. By his arrival, the fifth important art period of choir has begun.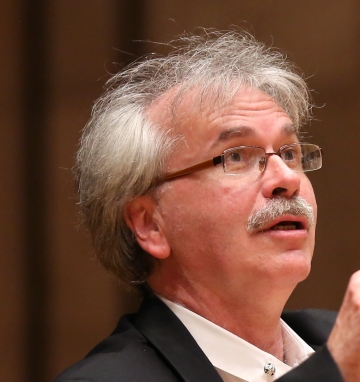 Štefan Sedlický, leader of CHST
---
Coins specifications
---
Silver proof coin
Designer: ak. soch. Zbyněk Fojtů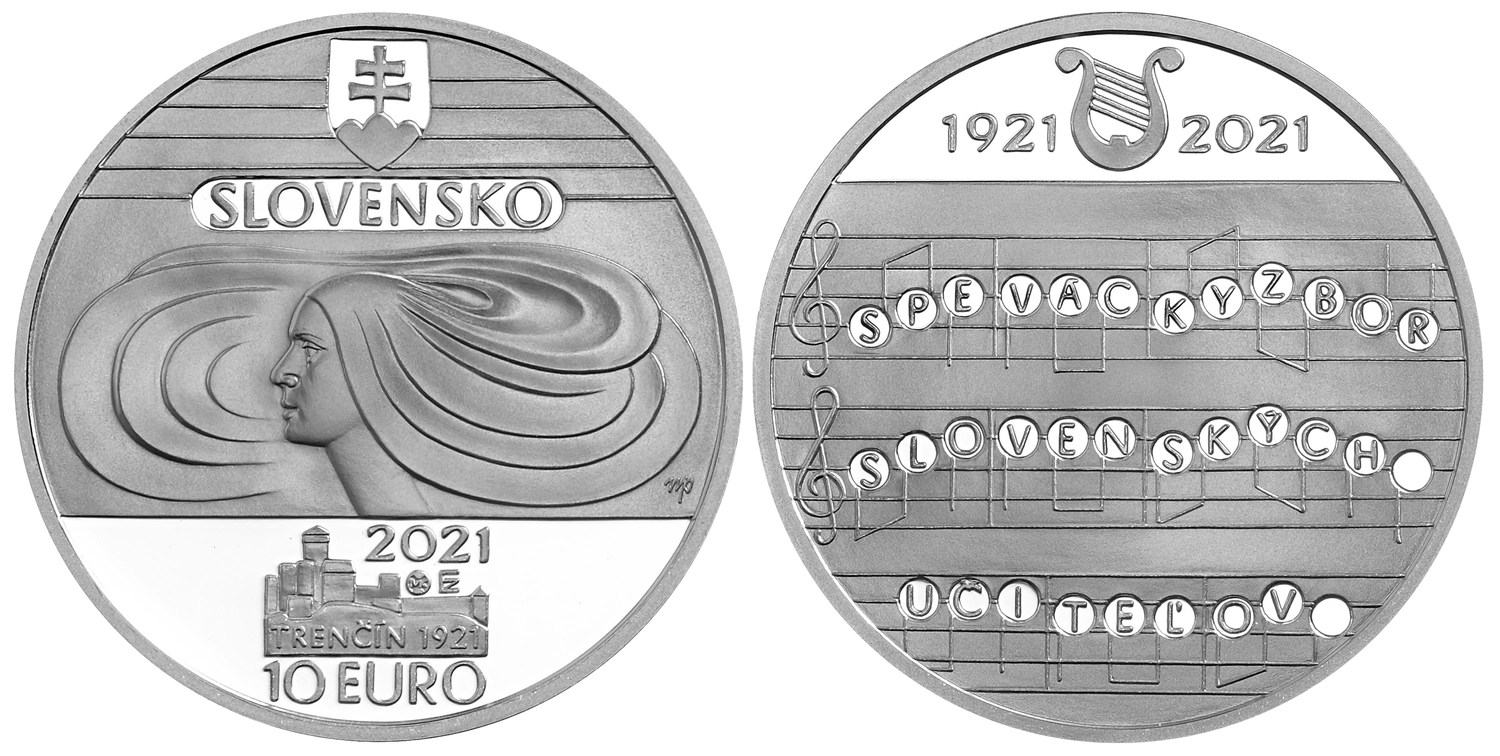 Designer: ak. soch. Zbyněk Fojtů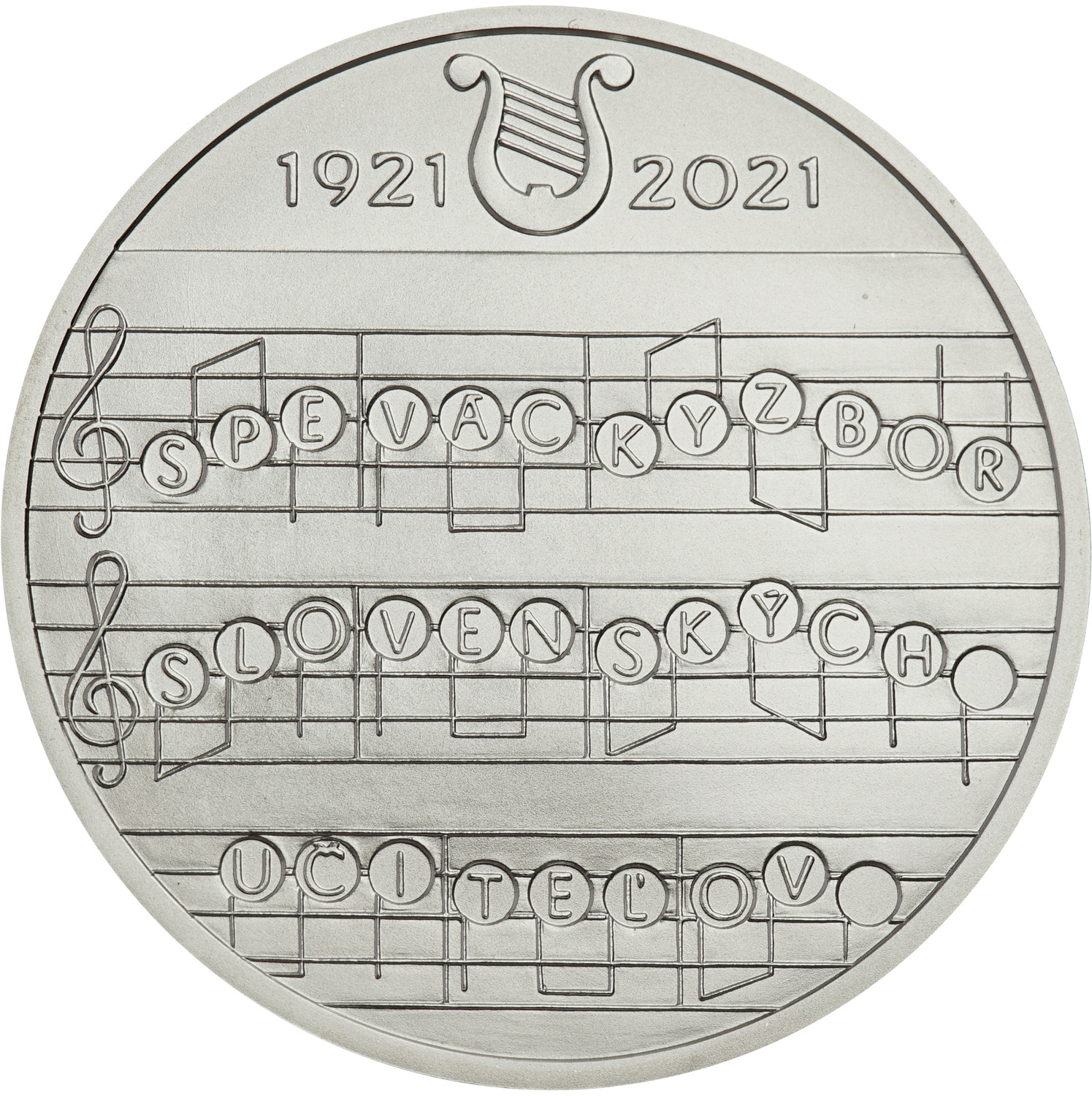 Sources: Mincovna Kremnica (slovak mint) and NUMISMAG.