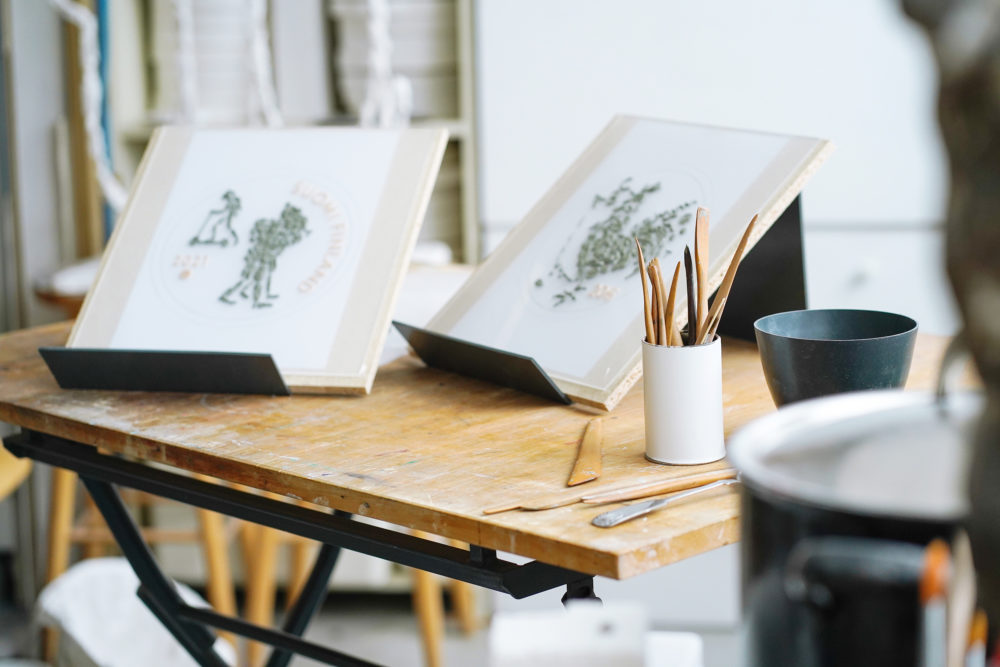 €20 Silver coin celebrating 100 years of Compulsory Education Act in Finland
The second finnish commemorative coin for 2021 is dedicated to the Compulsory Education Act, adopted 100 years ago in Finland. School and education have been important pillars to build a modern European society.
The theme of the commemorative coin consists of semi-abstract, asymmetrical and different sizes.
Questionned by NUMISMAG, designer ERJA TIELINEN explained "I want to mix tradition and today in the theme on both side of this coin" (clic here for the interview of ERJA TIELINEN).
ERJA added: "The modeling technique in these two of my latest commemorative coins, 100 Years Compulsory Education Act in Finland, released 15.4.2021 and 100 Years Children`s Rights and Welfare Work in Finland released in November 2020, are quite similar.
I try to reach a sketch like image by modeling the theme fragmentary and airy on both side of the coin. Finding a vivid composition is important for me and it takes time to get the rough modeled elements and the text to form a successful dialog with the polished bottom surface.
The earlier Children`s Rights commemorative coin was designed in autumn 2019 trough an invited competition and this latest coin is a commissioned work ordered by the Collector Coin Committee.
It is the 8th commemorative coin I have designed.
Subjects related to culture and children are the most interesting for me and I have had the luck to create many commemorative coins to honor important artists and now historical moments in this field.
You can find similarities in the expression of my free sculpting and coin design, they are developing in the same artistic direction". 
If you want to have a full view to ERJA artwork, clic here (ERJA's personnal website).
Finnish coin designer, ERJA TIELINEN
On the obverse, there are 3 children, two side by side walking to the right and in the left upper corner a taller boy with backpack and scoot driving to opposite direction.
On the reverse, the letters A, B and C are engraved and on the right stand the characters www. and @. There's a computer mouse at the bottom. The face value of €20 is placed at the bottom right.
The Compulsory Education Act, which entered into force in 1921, made all Finnish children aged 7 to 13 compulsory education.
Over the past 100 years, Finland has evolved from a remote agricultural country into a country of high productivity and high technology.
The release date for the silver commemorative coin is 15 April 2021.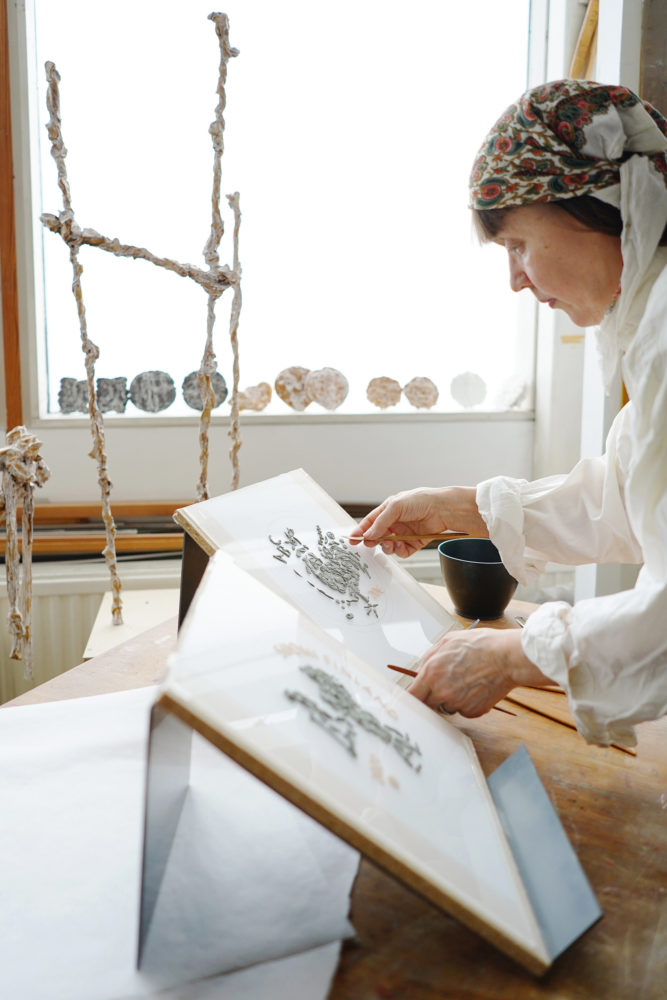 ERJA TIELINEN, in her workshop – pictures, courtesy of Kira LESKINEN
---
Coin specifications
---
Material: Silver
Fineness: 925/1000
Face value: €20
Condition: Proof
Diameter: 38,6 mm
Weight: 25,5 g
Yearmark: 2021
Mintage: 1 643 coins, of wich 100 first coins are numbered
Designer: Erja Tielinen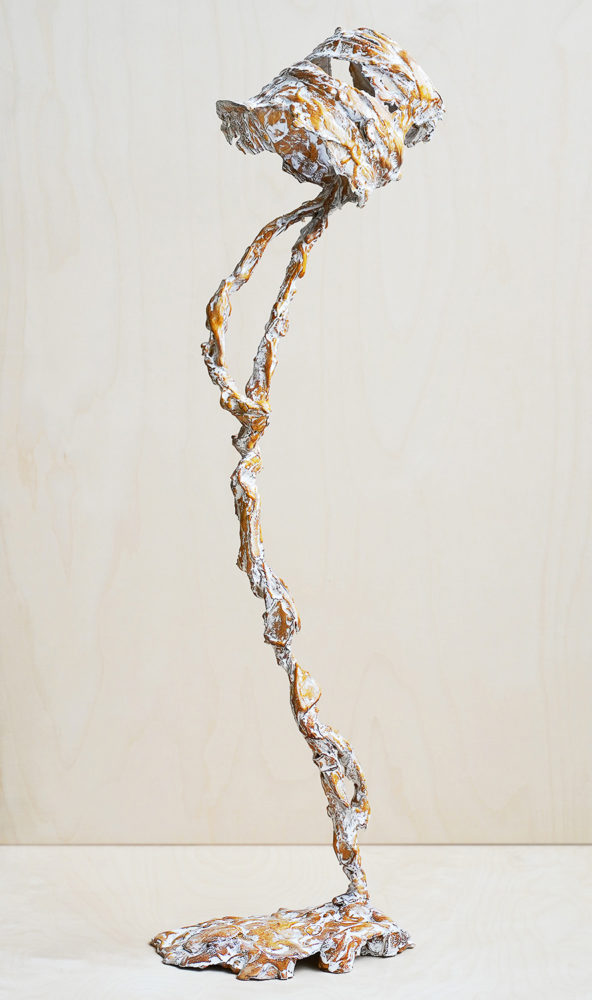 "Cup down" – 2020, one of the most recent carving of ERJA TIELINEN – pictures, courtesy of Kira LESKINEN
Sources: Suomen Moneta, ERJA TIELINEN and NUMISMAG – pictures, courtesy of Kira LESKINEN