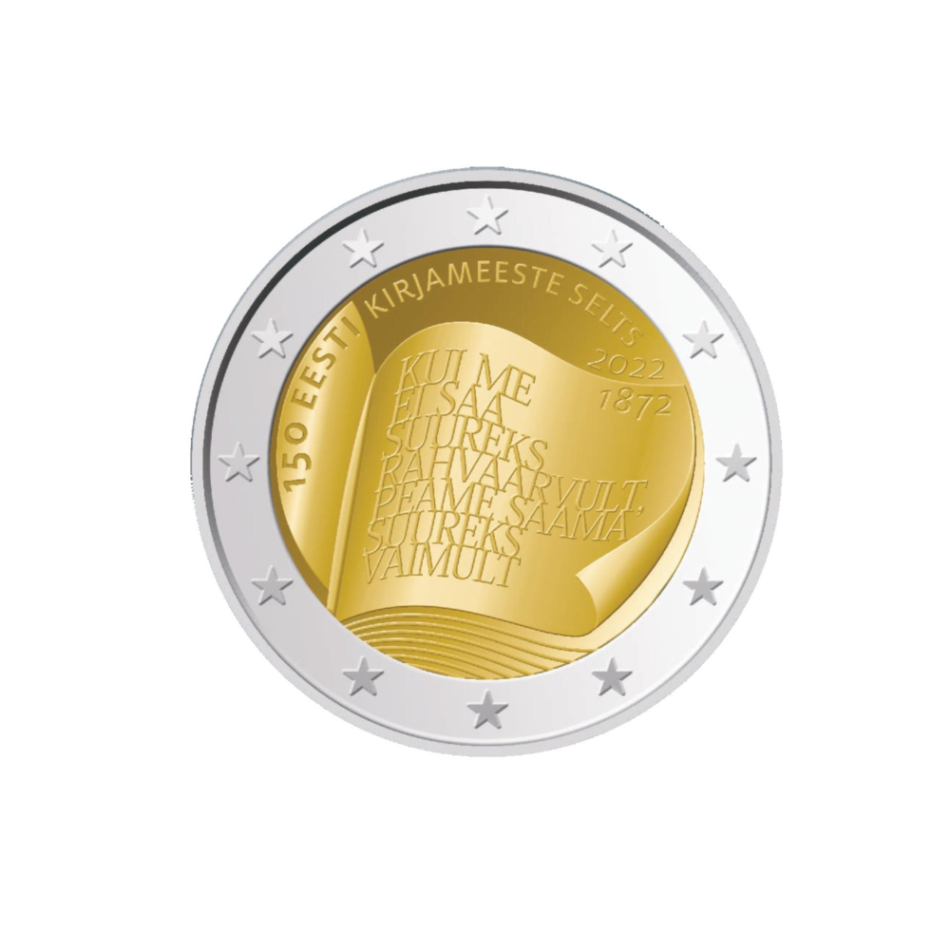 2022 €2commemorative coin 150th anniversary Society of Estonian Literati
Next year will mark 150 years since the Society of Estonian Literati was founded, and Eesti Pank is issuing a two-euro circulation coin with a special design in honour of this. The coin will use a design by Riho Luuse.
Second place among the 34 entries in the design competition went to graphic designer and associate professor at the Estonian Academy of Arts Ivar Sakk, and third place to architect and student at the academy Martin Niglas.
The winning design shows an open book with the words of the first president of the Society of Estonian Literati Jacob Hurt written on it: "Kui me ei saa suureks rahvaarvult, peame saama suureks vaimult", meaning 'If we cannot be a great nation in number, we must be great in spirit'.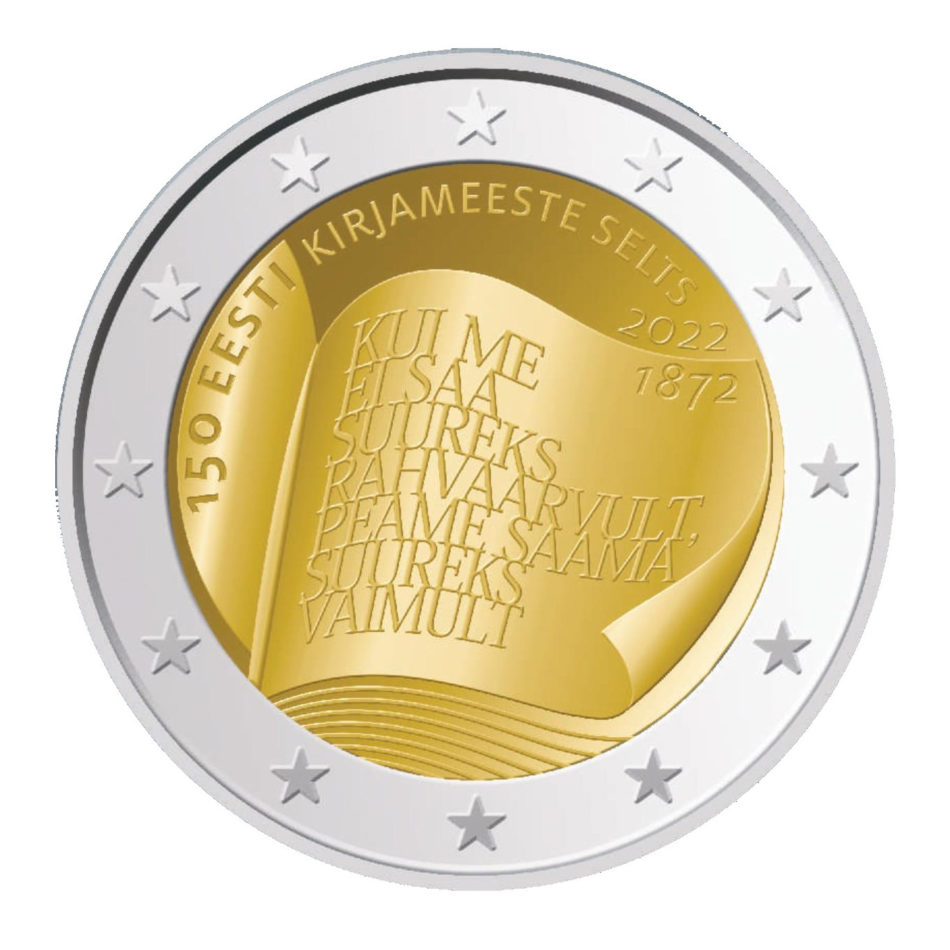 The Society of Estonian Literati was founded in 1872 in Viljandi. The society was founded to promote literature and writing in Estonian and through that to raise the level of culture of the Estonian nation.
The winning designer, Riho Luuse, is the designer who also created the two-euro coin dedicated to Paul Keres that was issued in 2016 and the gold and silver collector coins dedicated to Hanseatic Tallinn in 2017.
The prize for the winner of the design competition is 1500 euros, with the second placed design receiving 1000 euros, and the third placed 700.
Preparations will be made to mint the coin from the winning design from the design competition, and the design may change for technical reasons. Eesti Pank will publish the final appearance of the coin before it is issued in 2022.
Sources: Eesti Pank and NUMISMAG.