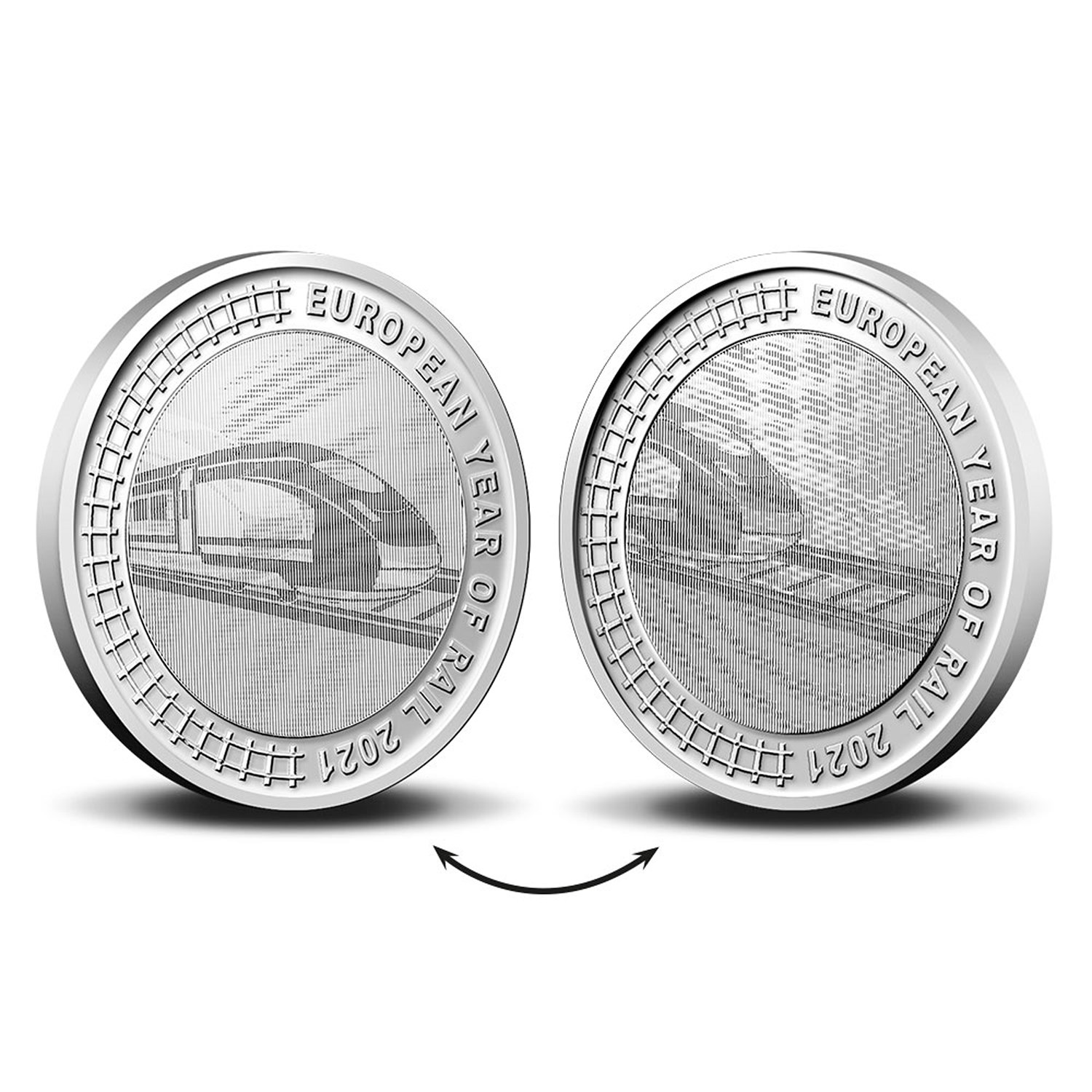 Belgium celebrates the year of the railways with a €5 coin in 2021
The year 2021 has been designated by the European Union as the "Year of Railways". Throughout the year, events and (online) initiatives will be organized in Europe with the aim of increasing the number of people and goods traveling by rail. This is one of the objectives of the Green Pact for Europe. Indeed, rail transport is comfortable, safe and environmentally friendly. The European Year of Rail aims to promote the train as a sustainable means of transport.
Last year, the Royal Belgian Mint commemorated the very first train to run on the European continent, in 1835.
The European Year of the Railways will be celebrated with a 5 euro coin in a numbered coincard. The design of the coin was made by Iris Bruijns and, thanks to the multi-view technique, seems to come to life, as the train moves slightly forward when the coin is turned from left to right.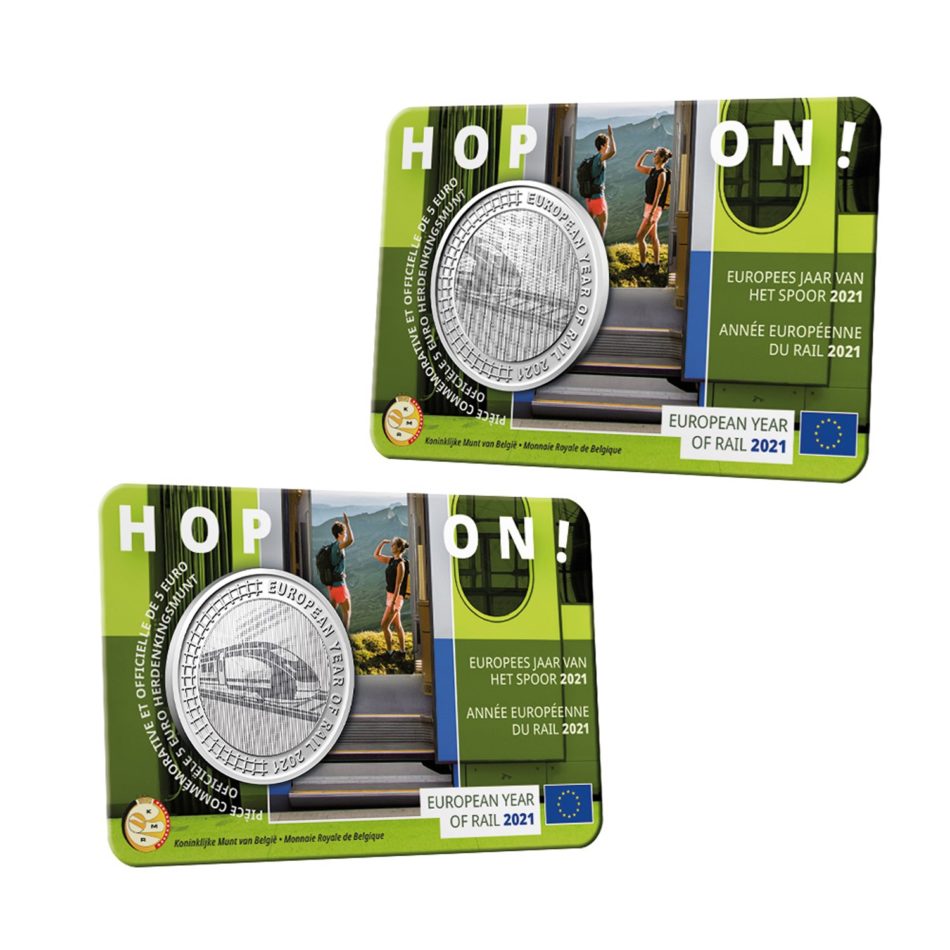 Material: Cu/Ni
Weight: 12,7 g
Diameter: 30mm
Quality: Universal Brilliant (BU)
Mintage: 12.500 coins
Design: Iris Bruijns (obverse) and Luc Luycx (reverse)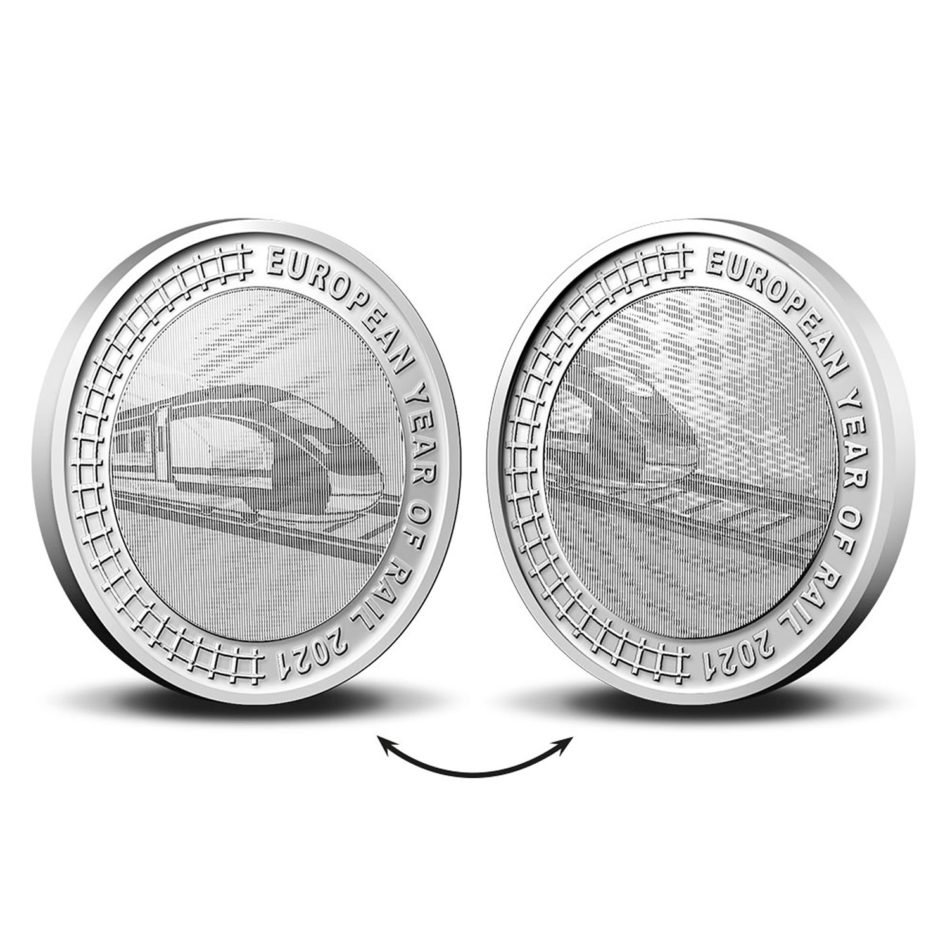 Sources: Belgian Mint and NUMISMAG.