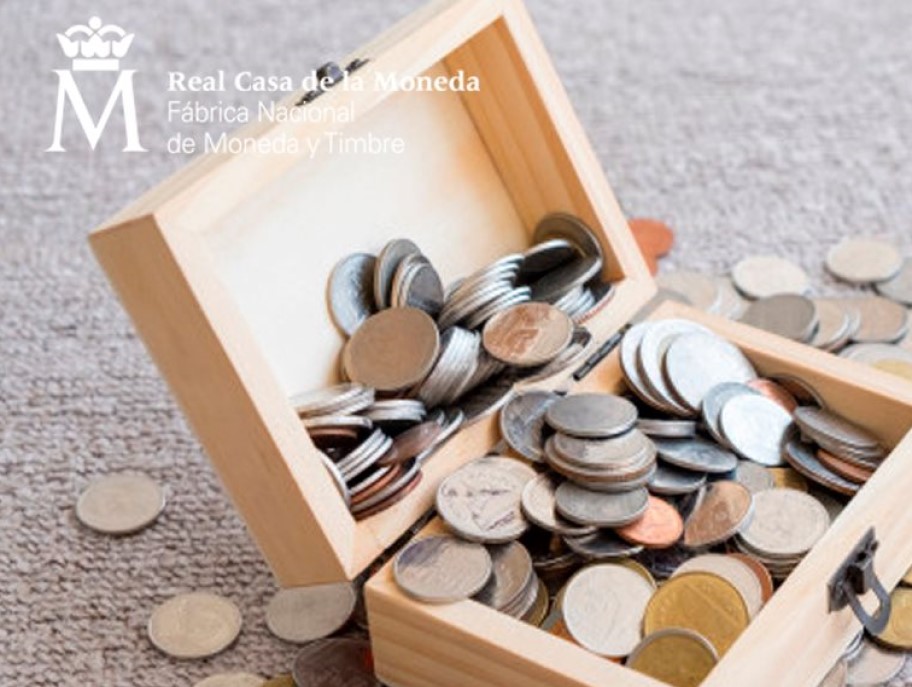 500th Anniversary of First World Circumnavigation – Elcano (1519-2019)
In 1519 two hundred and thirty-nine men and five ships left Spain searching a route westward to the
Spice Islands (called nowadays Moluccas Island in Indonesia).
They crossed the Atlantic Ocean, then rounded the southern tip of South America through the Strait of
Magellan, and then sailed the Pacific Ocean, arriving in the Philippines, where Magellan died in 1521, and finally reaching the Spice Islands on November 6th 1521.
On September 6th 1522, the Victoria returned to Spain, led by Juan Sebastian Elcano. And with only 17 sailors more. The Emperor Charles V named him as "PRIMUS CIRCUMDEDISTI ME" The first man to circumnavigate the world, as it appears in his coat of arms.
To commemorate this event the Royal Spanish Mint releases four coins of 8 Reales during four years (one per year). It has started in 2019 with the coin called "The Departure", with the ships
leaving Spain. On the reverse is engraved a portrait of Juan Sebastian Elcano.
The second one, in 2020, is dedicated to "the Cross of the Straight of Magellan – Sea of Darkness". The
Sea of Darkness (Mare Tenebrarum) was the name at that time of the Atlantic Ocean, which was totally
inaccessible to sailors. The coin was intended to represent that feeling of fear when crossing an
unexplored sea by adding sea monsters that came from men's imagination. The little angel on top of the
ship is the representation of the winds.
The third one, in 2021, is dedicated to the arrival to Spice Islands in 1521. After crossing the Straight of Magellan the fleet performed the first ever crossing of the Pacific, stopping in what is today called the
Philippines, where Magellan was killed, and reaching the Spice Islands (Moluccas), accomplishing its goal, with Juan Sebastián Elcano leading the trip.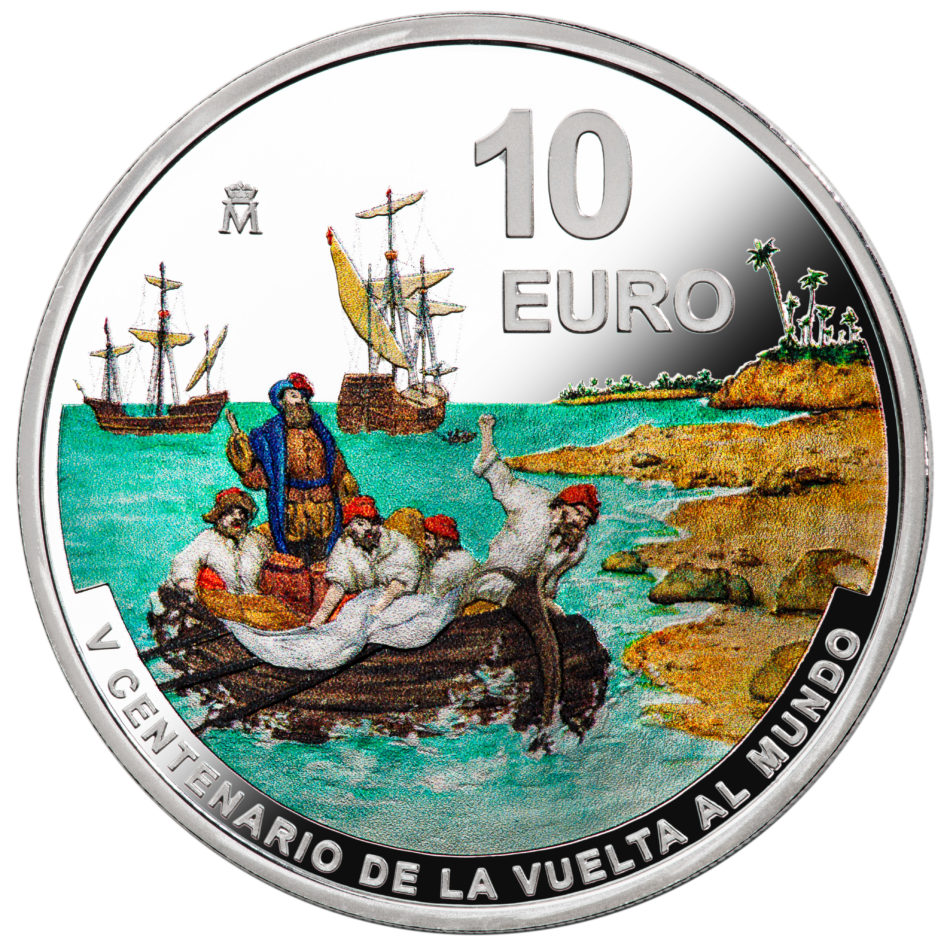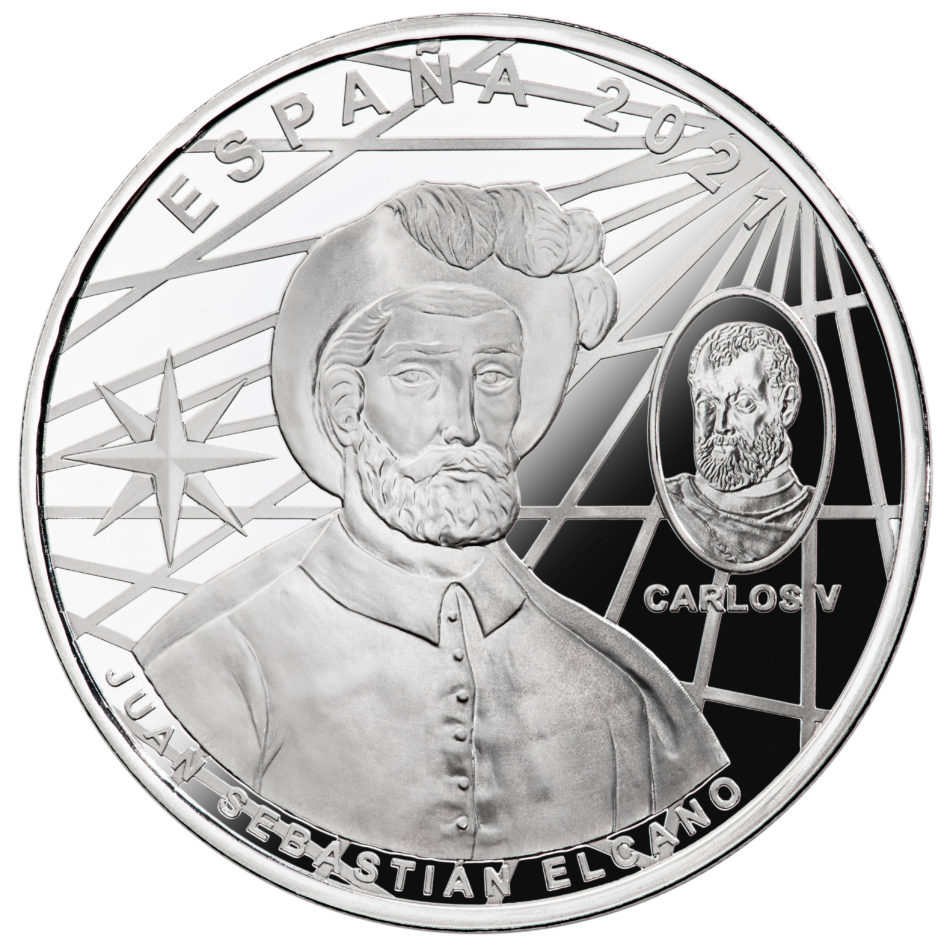 Metal: Silver 925/1000 
Quality: Proof 
Diameter: 40mm 
Weight: 27g
Face value: 10€
Sources: FNMT and NUMISMAG.