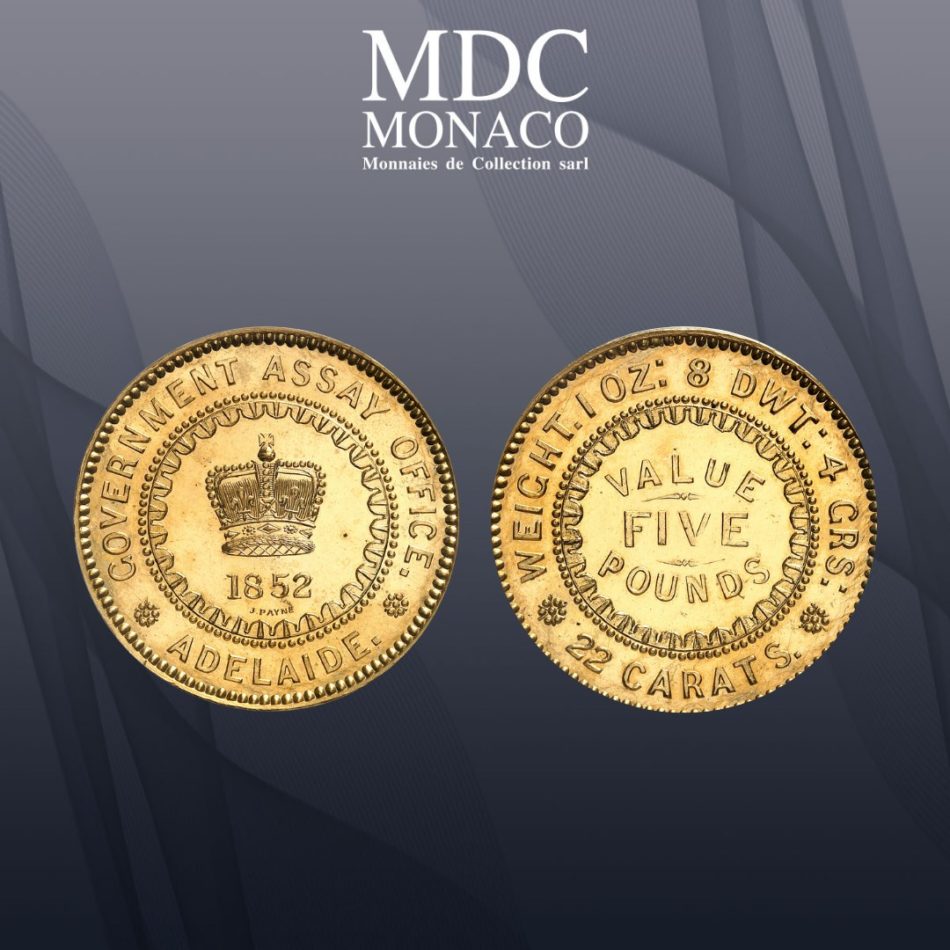 Australia 5 pounds 1852 (1921) gold pattern, 06/12/2021 MDC Auction
In Australia, the city of Adelaide owes its name to the Queen Consort, wife of King William IV. It was founded in 1836 to accommodate British settlers. The British government wanted to develop Australia and make it a colonial settlement.
In 1851, the discovery of gold triggered a gold rush and about 8,000 men left Adelaide in the hope of making their fortune. The gold nuggets they found helped to alleviate the economic crisis. An assay office was founded in 1852, making bullion and then choosing to mint it in response to the need to convert the gold nuggets without royal approval.
A local engraver named Joshua Payne, using local equipment, produced gold coins, the first legal tender coins in the country, for the Government Assay Office in Adelaide.
Coins of 10 shillings, 1 pound and 5 pounds were planned but only the one pound coin was struck and used. After this first stage of minting, a branch of the Royal Mint was established in Sidney and began producing gold sovereigns.
In 1921, the Melbourne Mint struck seven dies of the five pound coin, based on the Joshua Payne coin of 1852. Another die is known in the Victoria Museum in Melbourne, extremely rare and of great interest.
---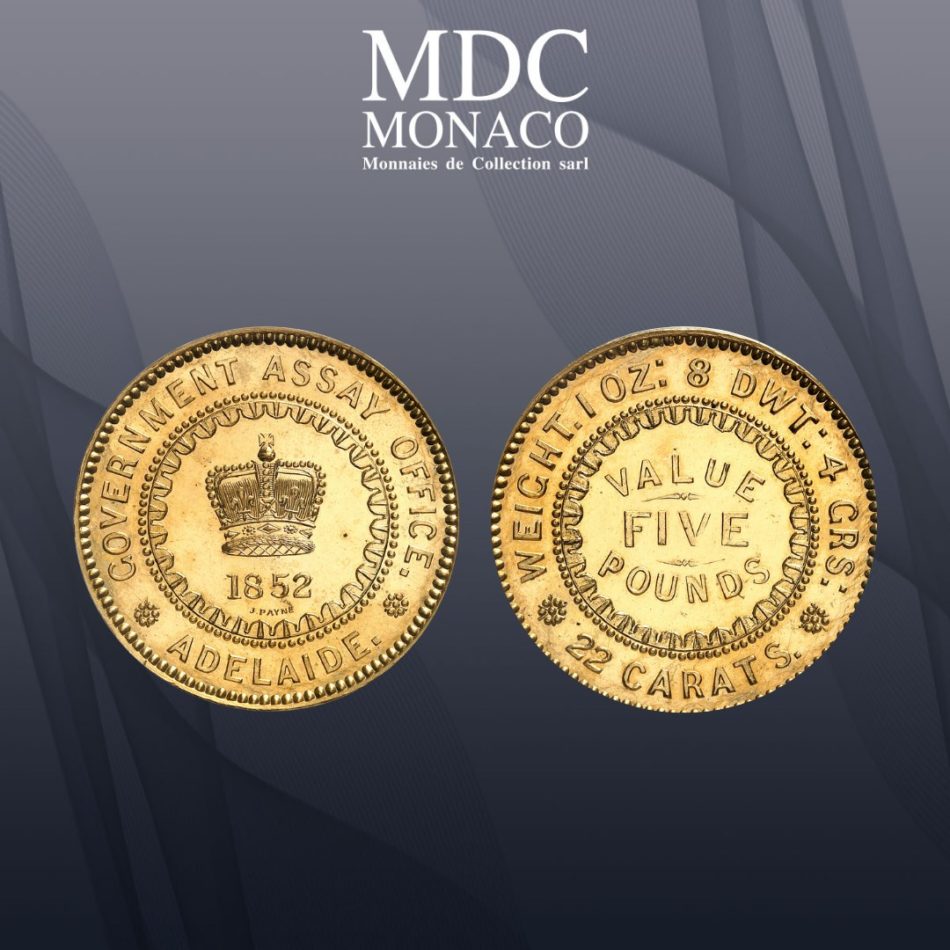 06/12/2021 MDC MONACO Auction – lot n°104
Country: AUSTRALIA
Theme: Queen Victoria (1837-1901)
Type: 5 pounds – gold pattern, by Joshua Payne 1852 (1921), Melbourne
Obverse: GOVERNMENT ASSAY OFFICE / ADELAIDE 
Reverse: WEIGHT I OZ: 8 DWT: 4 GRS: / 22 CARATS, value FIVE POUNDS.
Metal: Gold (44.09g)
Diameter: 33 mm
Quality: PCGS SP66+, Corner Flower – the finest pattern known
Mintage: special mintage 7 known examples, by the Melbourne Mint in 1921
Starting price: €700 000 ( AUD 1 101 240)
Sources: MDC MONACO and NUMISMAG