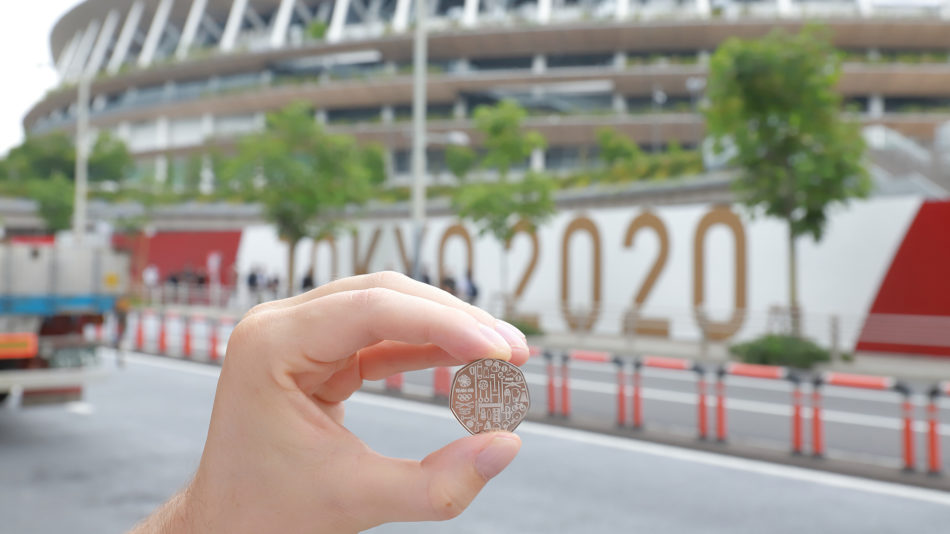 A 2021 50p commemorative coin for TOKYO OLYMPICS, by Royal Mint
The Royal Mint has unveiled the official Team GB commemorative 50p to honour Britain's shining stars competing on the world stage at this year's Olympic Games.
In collaboration with Team GB, the official keepsake features the Team GB logo and represents the return of all Olympic sports with dynamic sporting icons etched on the canvas of a 50p piece.
Available in Gold, Silver and Brilliant Uncirculated (also available in colour), the coin launches with just over one month to go until the Olympic Games, reigniting the spirit of a nation behind the sporting heroes 'going for gold' in Tokyo.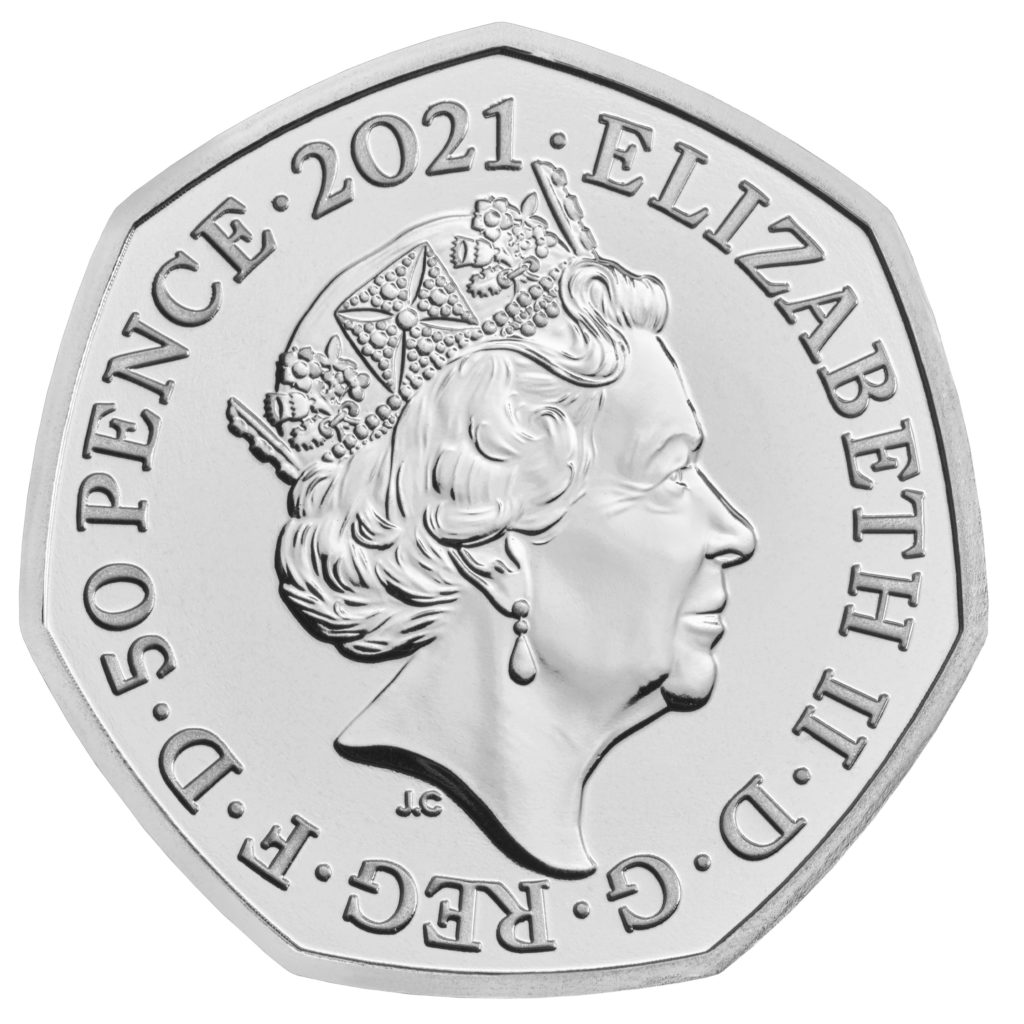 To celebrate the launch, the Original Maker gifted the coin as a good luck token to Team GB qualified athletes and captured photography of the miniature piece of art outside Tokyo's Olympic Stadium ahead of the big event.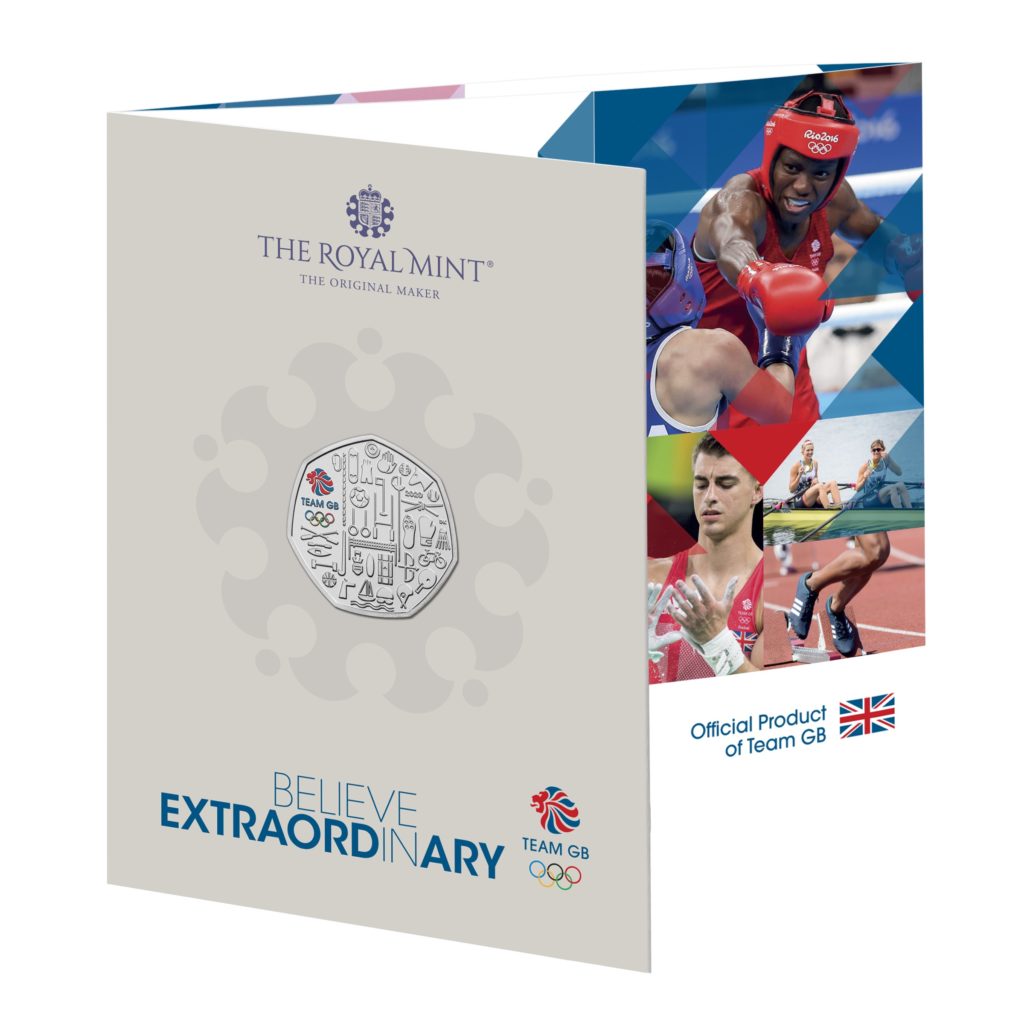 Created by The Royal Mint's senior designer David Knapton, the coin first appeared in The Royal Mint's 2020 Annual Set. The new 2021 coin is available from today as an individual piece for sport and coin lovers.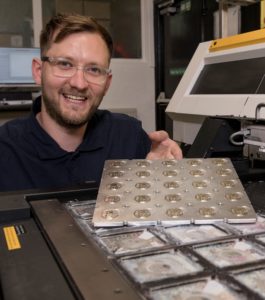 David Knapton, Royal Mint designer
Characterising 'a year like no other', the contemporary design bares the '2020' graphic, while the obverse of the coin reveals the year of production '2021' with the portrait of Her Majesty the Queen.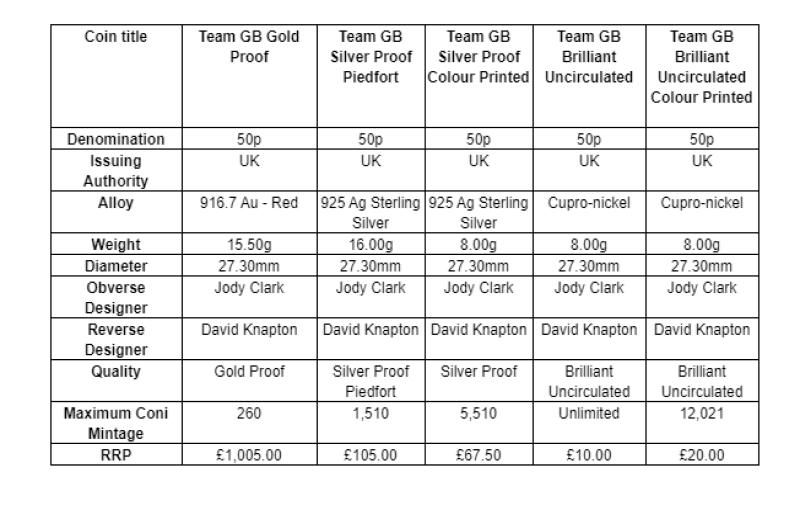 Sources: Royal Mint and NUMISMAG©.