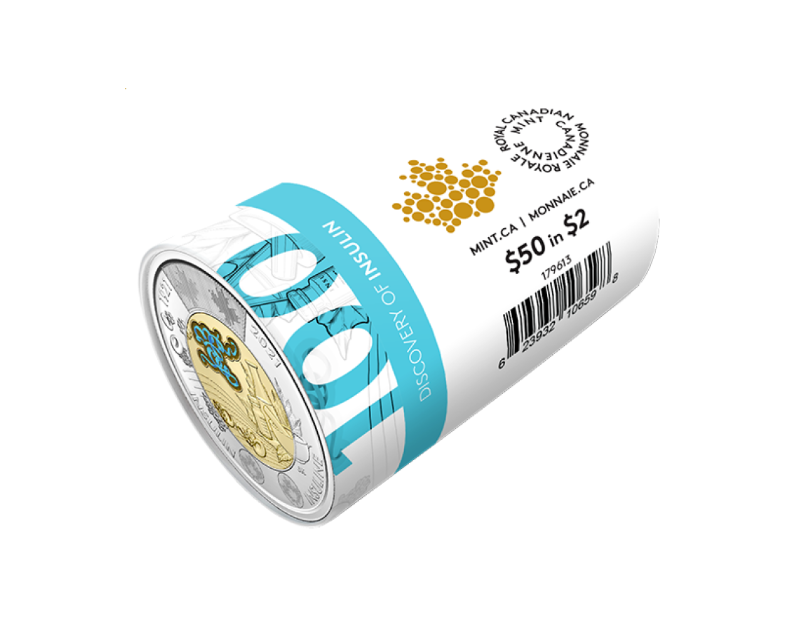 2021 CN$ 2 commemorative coin celebrating discovery of insulin
The $2 2021 "Discovery of Insulin" circulation coin marks the 100th anniversary of a Canadian innovation that has saved millions of lives.
The contributions of Frederick Banting, Charles Best, James Collip and John Macleod represent a major turning point in diabetes research and treatment. Before the discovery of insulin, a person with diabetes mellitus was doomed to die. Today, people with diabetes enjoy better health and a much longer life expectancy thanks to treatments like insulin.
More than 463 million people worldwide are currently living with diabetes, and an estimated 11.5 million Canadians have diabetes or pre-diabetes.
The design on the reverse, by Canadian artist Jesse Koreck, features a double date ("1921 – 2021") that marks the 100th anniversary of a Canadian medical innovation.
The discovery of insulin, made at the University of Toronto, is represented by a maple leaf and traditional symbols: an old insulin bottle, an Erlenmeyer flask, a mortar and pestle.
The heart of the coin shows insulin in monomeric form, highlighted with touches of blue on the colored version of the coin, while the representation of the hormone at work in the blood extends across the outer ring.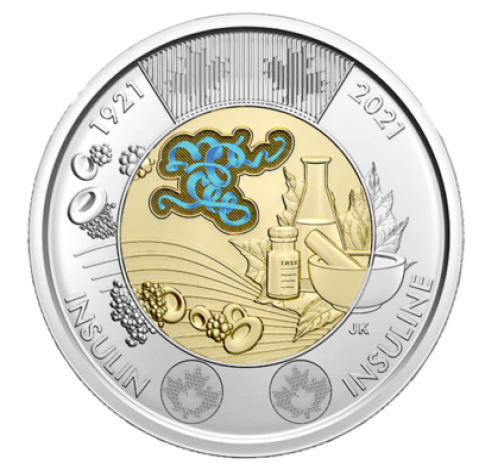 The obverse features the effigy of Her Majesty Queen Elizabeth II, based on a design by Susanna Blunt.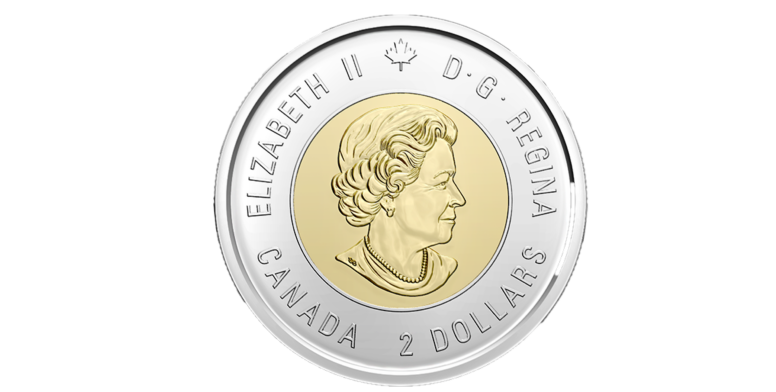 "This piece is a dynamic expression of the molecular wonders of insulin. It is a true celebration of Canadian scientific innovation."  – Jesse Koreck, artist.
---
Coin specifications
---
Composition: outer ring, triple plated on steel, nickel finish and center disk, triple plated on aluminum bronze, brass finish
Numismatic quality: UNC
Weight (g): 6,99
Diameter (mm): 28
Edge: Alternating smooth and serrated sections
Engraving artists: Jesse Koreck (reverse), Susanna Blunt (obverse)
The coin exists in two versions, uncolored and partially colored.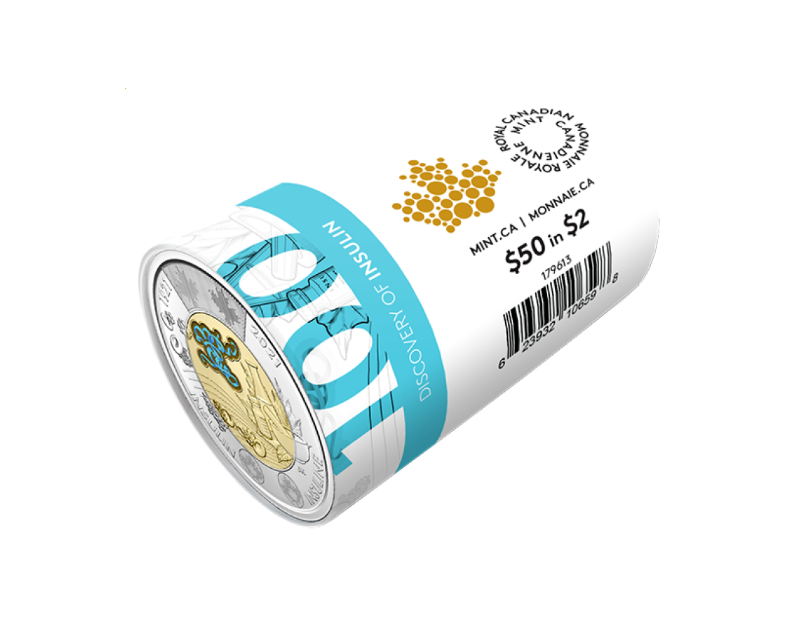 Sources: CANADA Royal Mint and NUMISMAG.