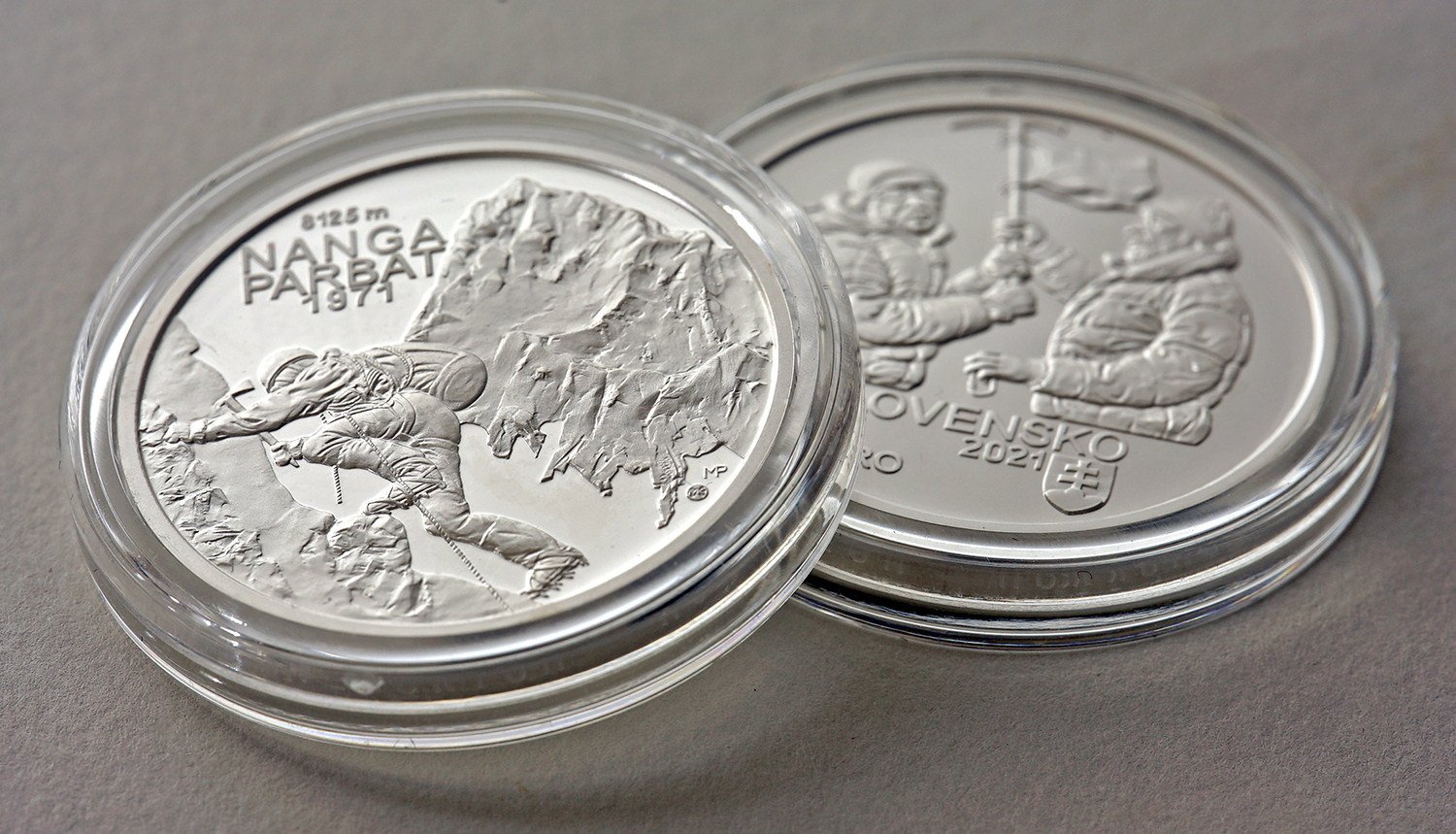 2021 Slovak €10 – Nanga Parbat Climbing
The Mincovna Kremnica (Mint of Slovakia) is issuing a silver collector coin (in BU quality) with a face value of 10 euros. It is dedicated to the 50th anniversary of the ascent of Nanga Parbat by Slovak mountaineers.
On the globe, only 14 peaks exceed 8,000 meters in height. A century ago, the race for the Himalayan and Karakorum peaks between nations was raging. In 1950, French climbers were the first to climb Annapurnu (8,091m) and in 1964, Chinese climbers reached the summit of Ši ša Pangmy (8,013m).
The political division of the world at that time brought Czech and Slovak climbers into the game. The indefatigable G álfy built an expedition of 16 men, in which the climbers were mostly from Slovakia. Along the route of the Rakiot Valley since the beginning of May, they tirelessly built their ascent and on July 11, 1971, four climbers established the last camp at 7,600 m. Only two of them – Ivan Fiala and Michal Orol ín – reached the main summit of Nanga Parbatu.
This success caused a wave of enthusiasm in Czechoslovakia, but especially in Slovak audiences.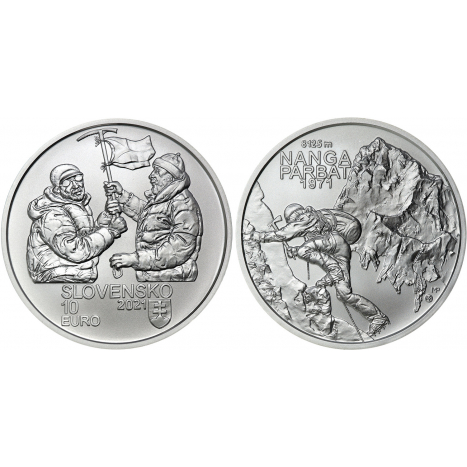 ---
Coin specifications
---
Engraver: Maria Poldaufová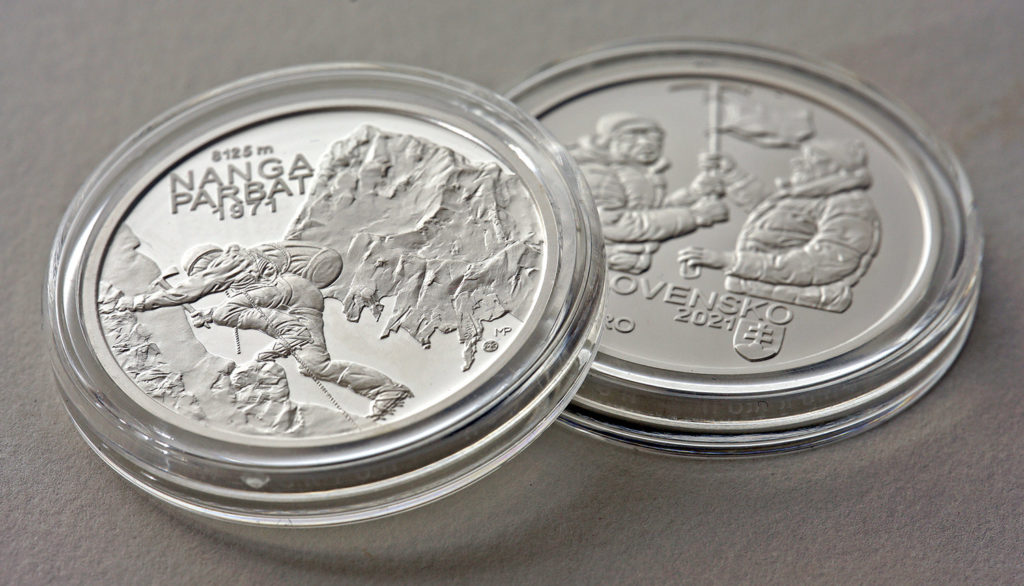 Sources: Mincovna Kremnica and NUMISMAG