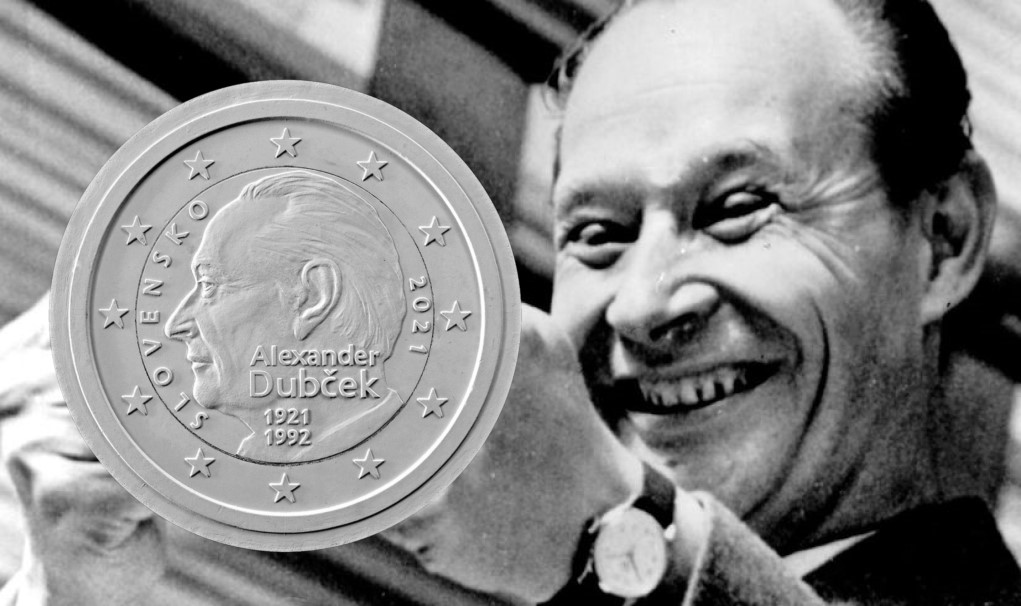 2021 slovak €2 coin celebrating 100th anniversary of DUBCEK's birth
In August 2020, the National Bank of Slovakia announced an anonymous public competition for the design of the national side of the €2 commemorative coin dedicated to the 100th anniversary of the birth of Alexander Dubček. The planned issue date for this coin has been set in the course of November 2021.
15 designs from 10 authors were submitted to the competition. The first prize for the artistic design was awarded to the engraver Branislav Ronai from the Slovak Mint (Mincova Kremnica).
PhD Slavomír Michálek was the Commission's expert advisor in the evaluation procedure.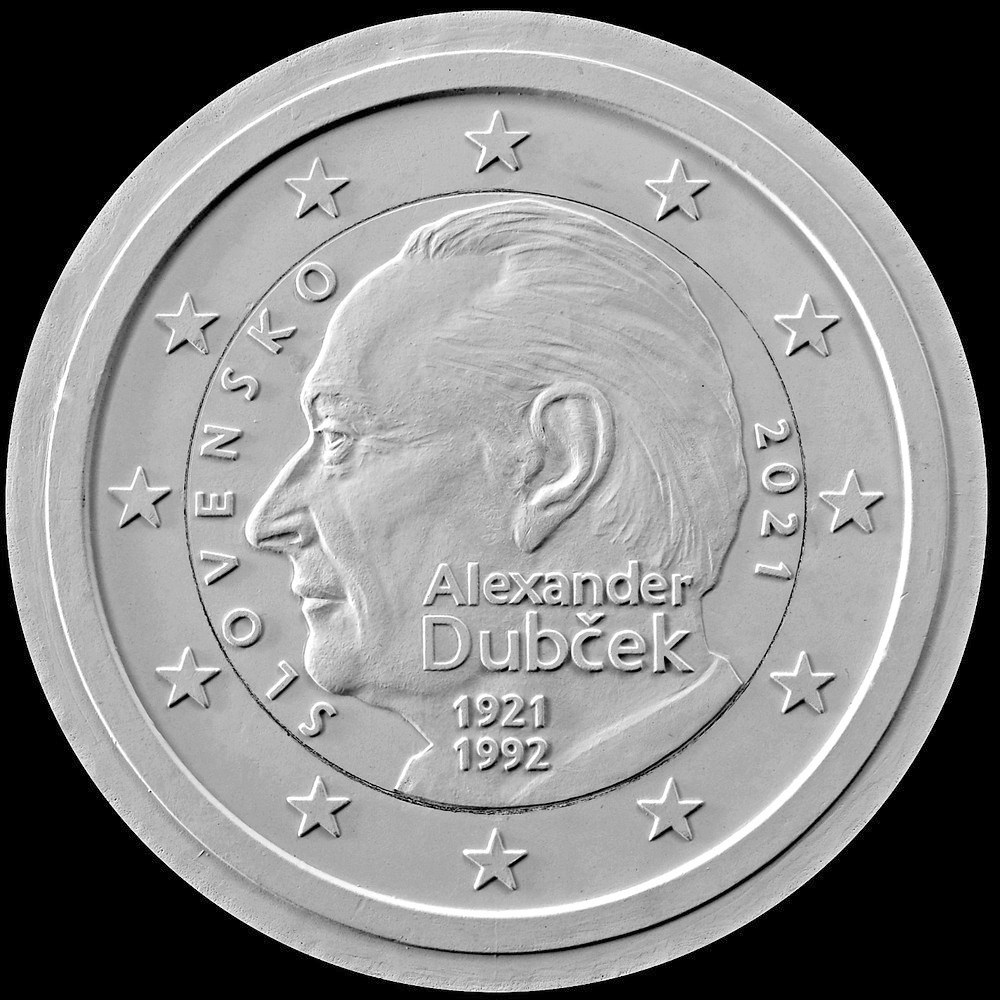 Design of the 2021 €2 DUBCEK coin, signed by Branislav RONAI
Forecast mintages:
5 000 coincards in BU condition
3 000 BU sets special 100 years of DUBCEK's birth, containing the €2 commemorative coin
Sources: Mincovna Kremnica and NUMISMAG.