Japan Mint celebrates its 150th birthday with a gold coin and a coinset
2021 marks the 150th anniversary of Japan Mint. To commemorate the event, Japan Mint will issue a gold coin and a coinset. As usual, most of these products are revserved for japanese numismatic market. Only 1989 gold coins and 682 coinsets will be allowed for international coin market. A ¼ oz. gold coin and a silver coin for the same theme will be released later this year.
Japan Mint was established in Osaka by the Meiji government in order to modernize the coinage system. The inaugural ceremony was held on April 4th,1871 and minting was commenced with Western style facilities that were epochmaking in Japan in those days.
Japan Mint was a pioneer in introducing European and American culture to Japan during the early years of the Meiji Era (1868 to 1912). It played an important part in the rise of modern industry and culture in the country. Thus, it is generally said that Osaka, now Japan's center of commerce and industry is indebted to the Mint for the city's subsequent prosperity.
---
A 10 000 yen gold coin
---
Obverse of 10 000 yen gold coin
The coin bears the character "圓 – (yen)" designed for gold coins issued in 1871, with a chrysanthemum and a paulownia on the reverse side.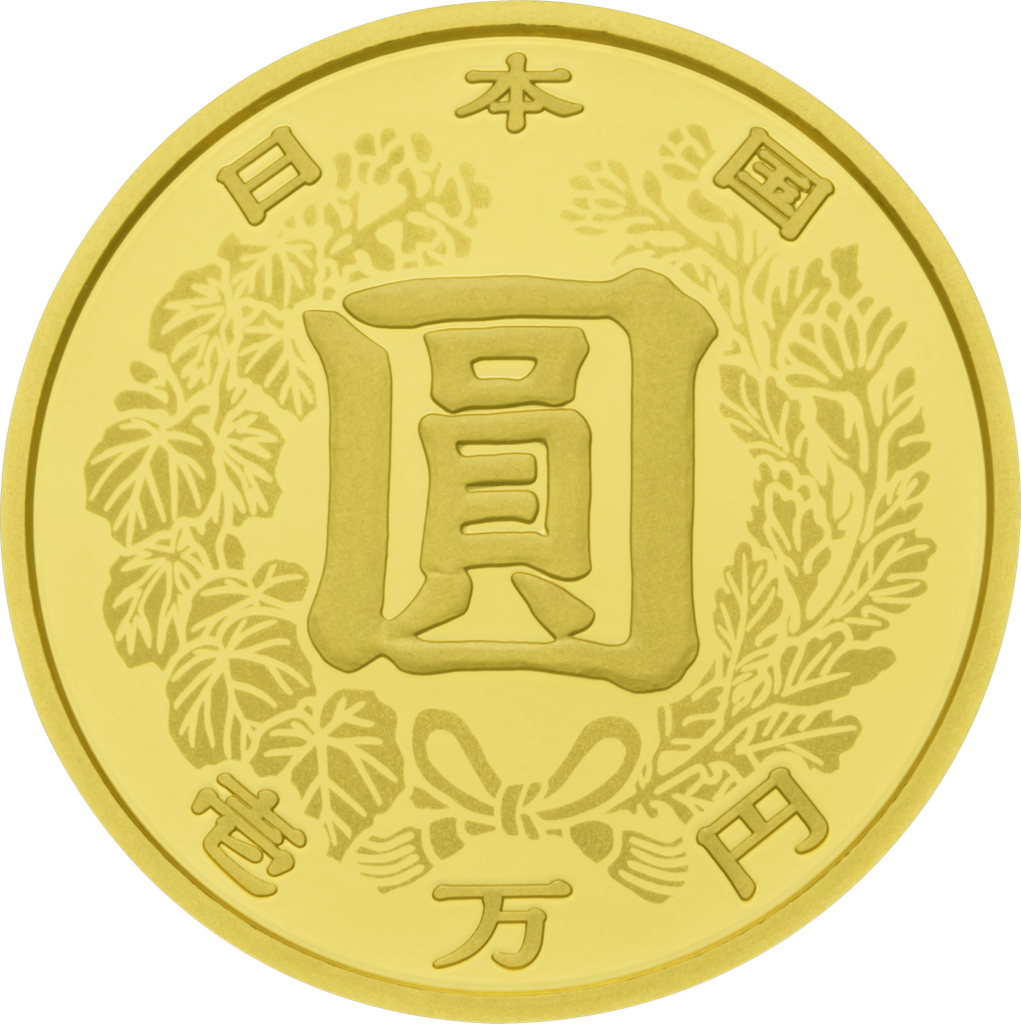 Reverse of 10 000 yen gold coin 
The design combines those of the current regular coins (six coins), i.e., a paulownia, cherry blossom,
chrysanthemum, the Byodoin Phoenix Hall, rice ears, and sapling.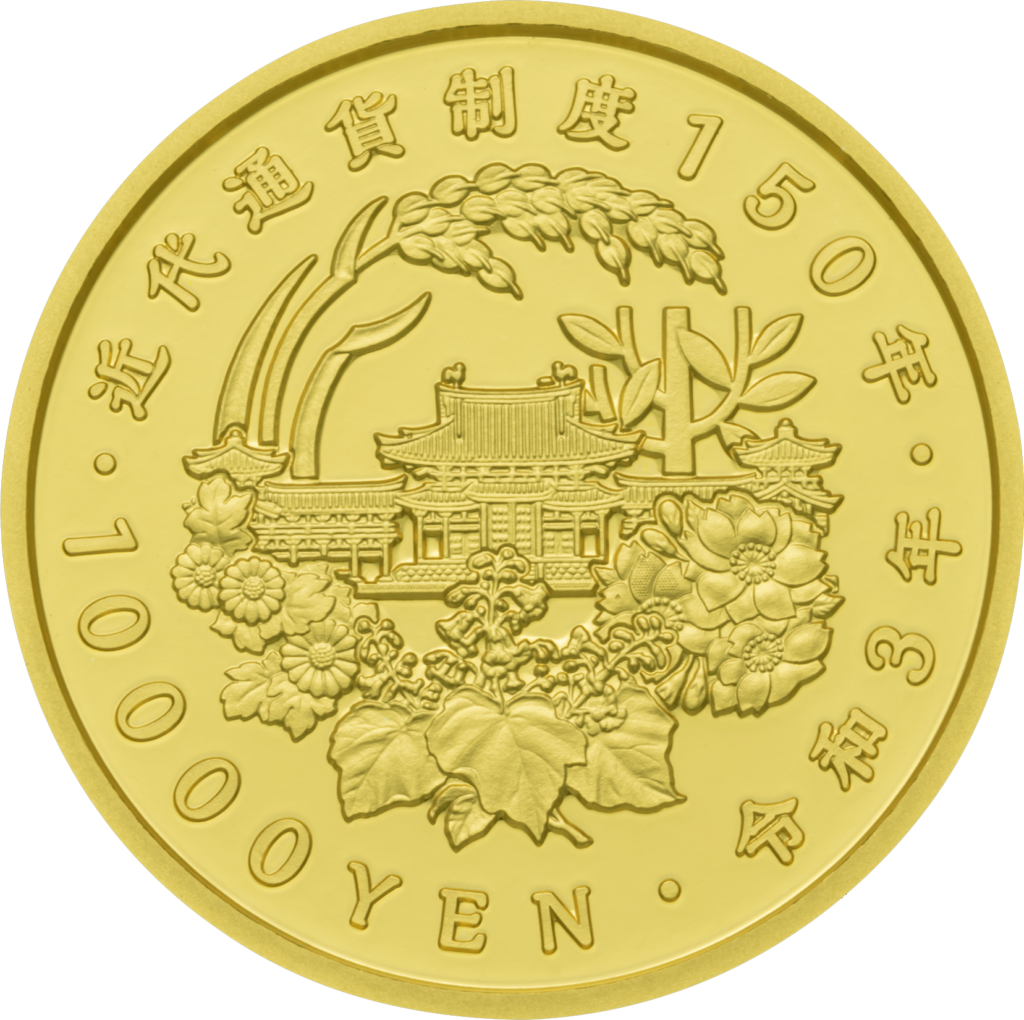 Denomination: 10,000 yen
Composition: Pure gold(99.9%)
Weight: 15.6 g
Diameter: 26 mm
Other features: Helical ridge
With a certificate in English – Square capsule with a hologram sheet
Mintage: 20 000 coins
Issuing date; October 2021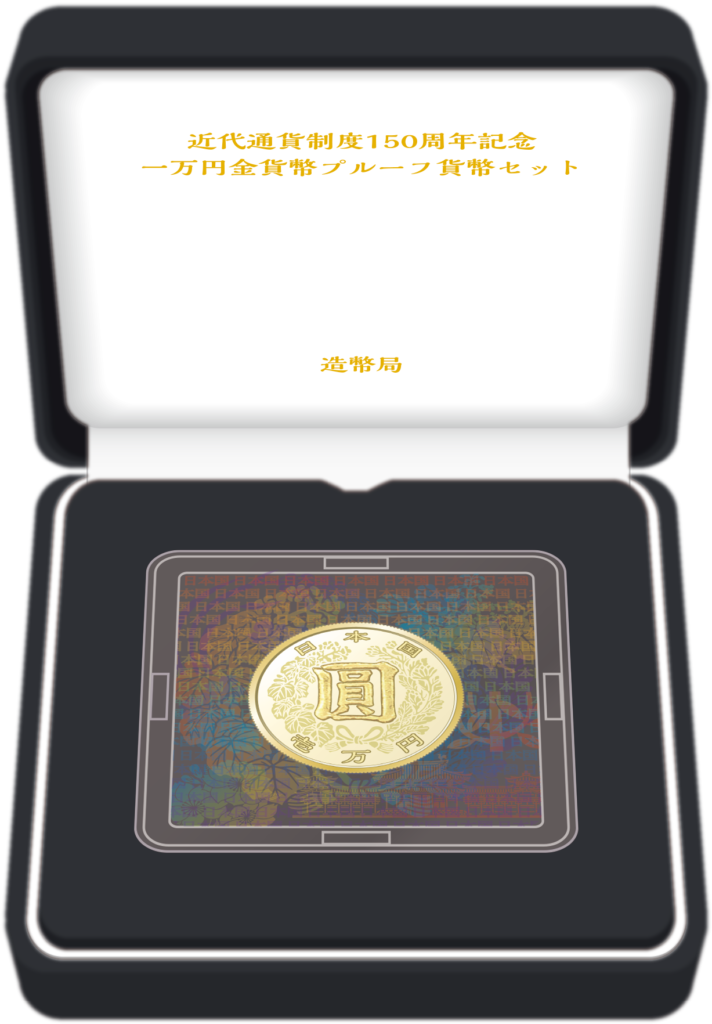 ---
A dedicated coinset
---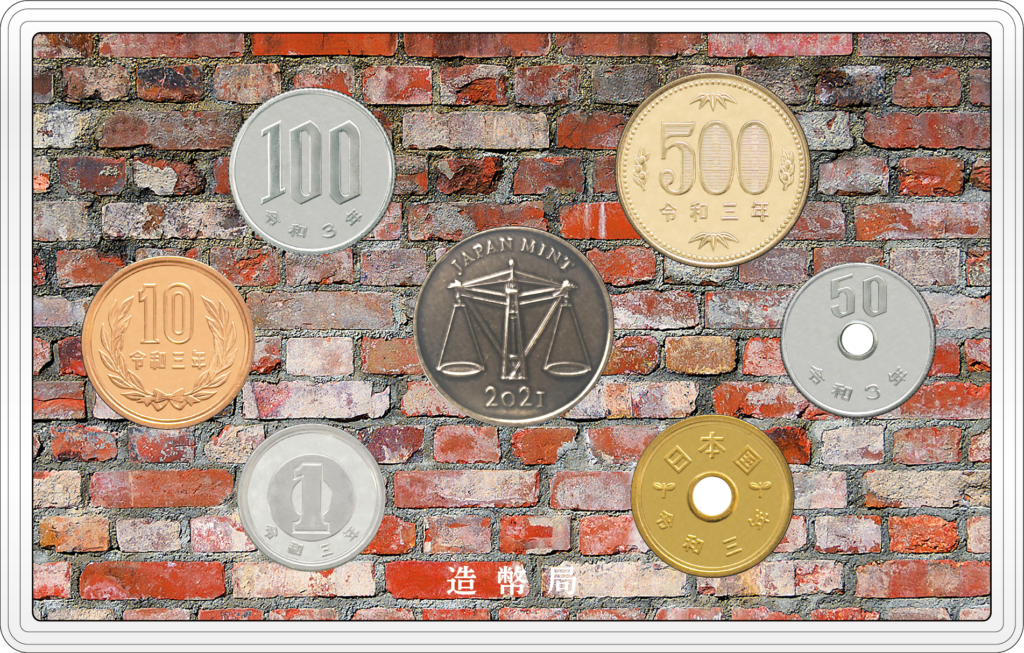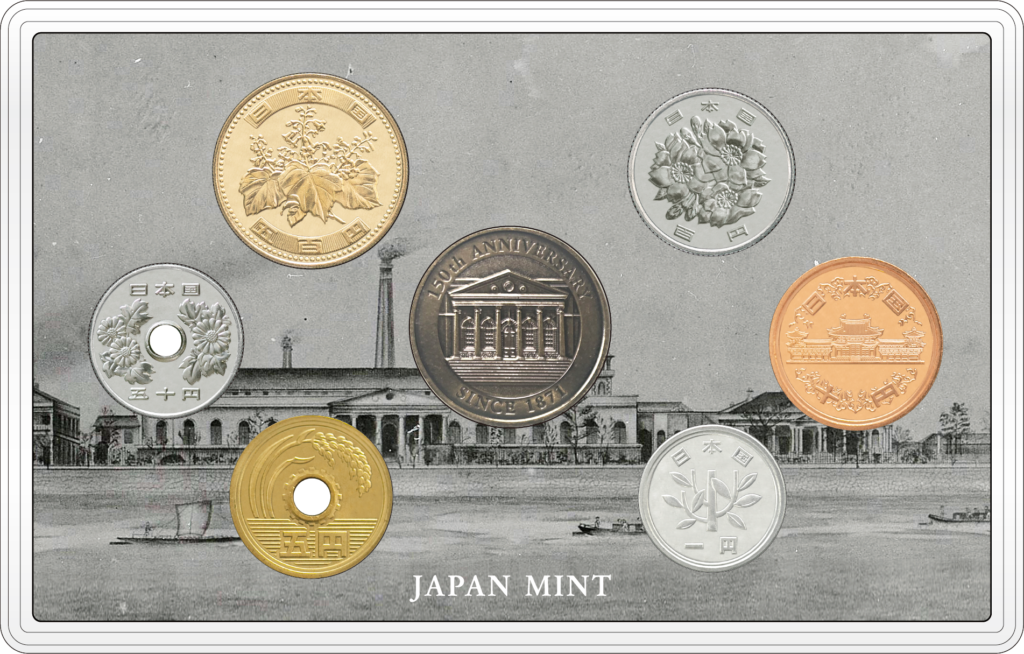 The coin set contains:
– Six Japanese legal tender coins in Brilliant Uncirculated condition – A 500-yen nickel-brass coin,
a 100-yen cupronickel coin, a 50-yen cupronickel coin, a 10-yen bronze coin, a 5-yen brass coin, a 1-yen
aluminum coin
– A red brass medal
– A special paper holder with the illustration of the current circulating coins and history of modern currency
– An outer sleeve case

Obverse of the token – The design shows the entrance to the former Japan Mint in the center, surrounded by lettering "150th ANNIVERSARY SINCE1871".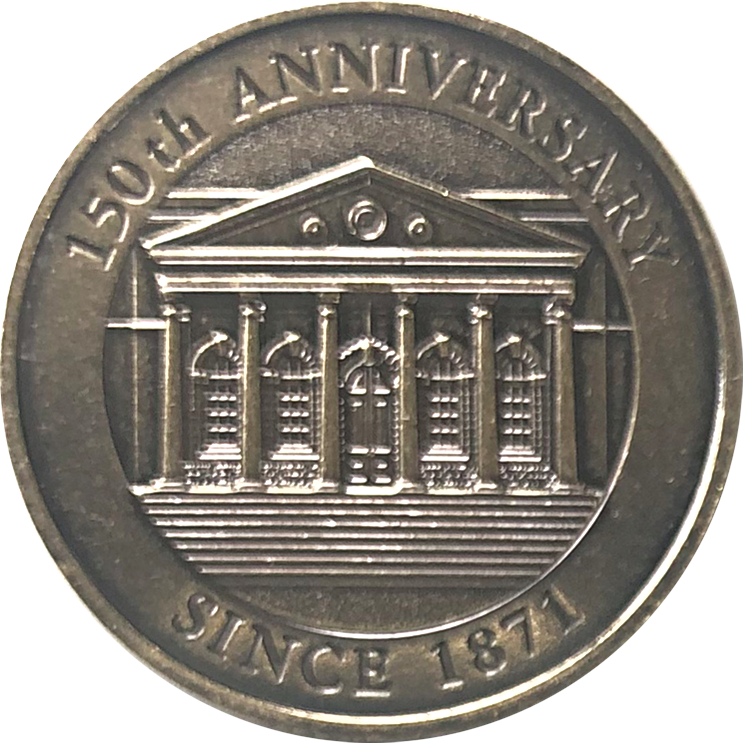 Reverse of the token – The design shows the balance made by a Japan Mint's engineer ONO Norichika in 1876 to measure produced coins, surrounded by lettering "JAPAN MINT 2021".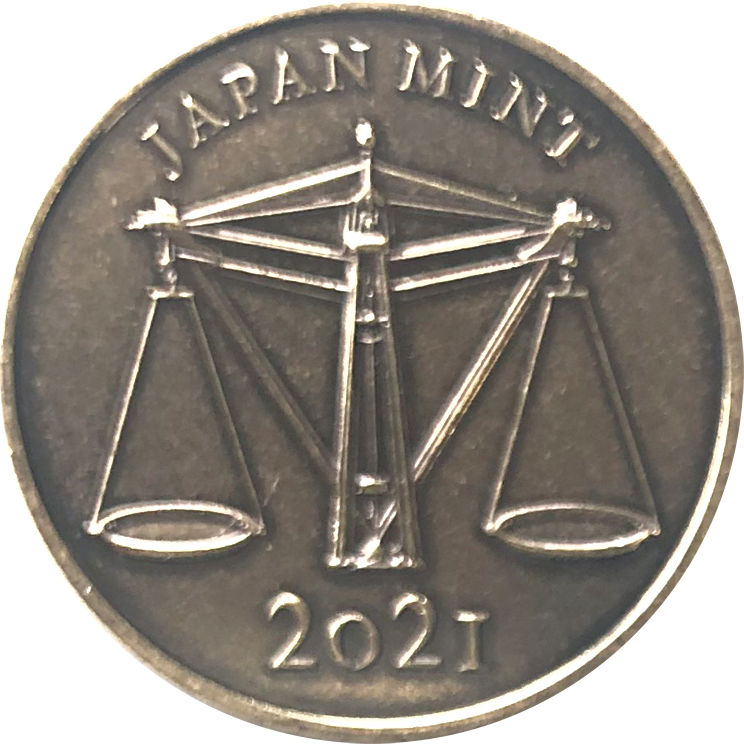 Token diameter: 27 mm
Token weight: approx. 7.5 g
Coinset Mintage: 40 000 sets
Issuing date: October 2021
Sources: Japan Mint and NUMISMAG.