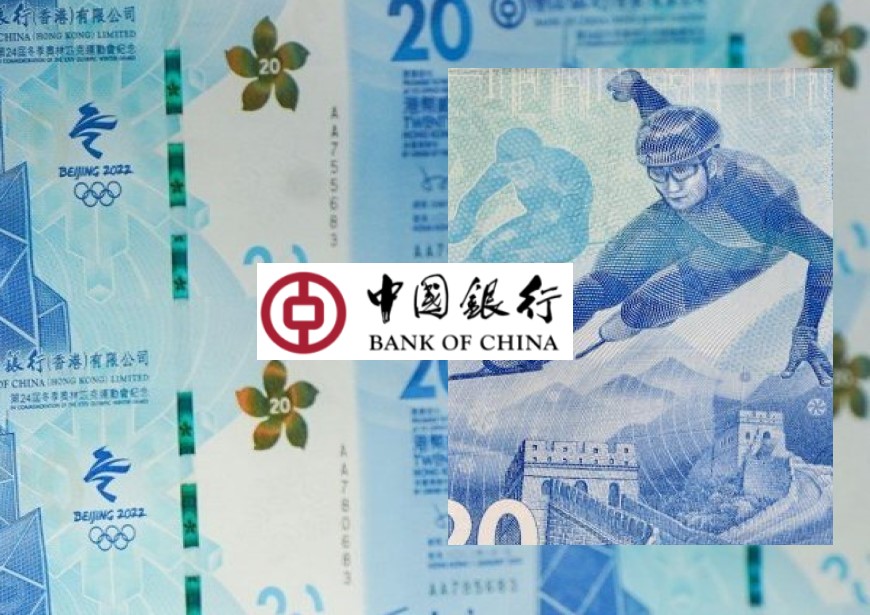 2022 commemorative banknote of BoC dedicated to winter Olympics
Bank of China Hong Kong announced to issue a Beijing 2022 Winter Olympic Games commemorative banknote with a face value of HK$20.
The obverse of the banknote features the emblem of the Olympic Games and the Bank of China Tower in Hong Kong, adorned with snowflakes, according to Dai Xiaodong, the bank's general manager.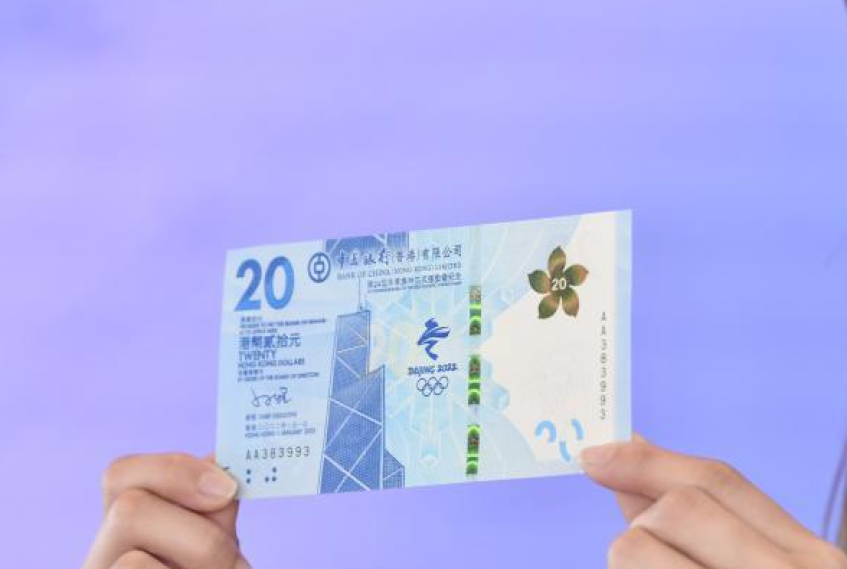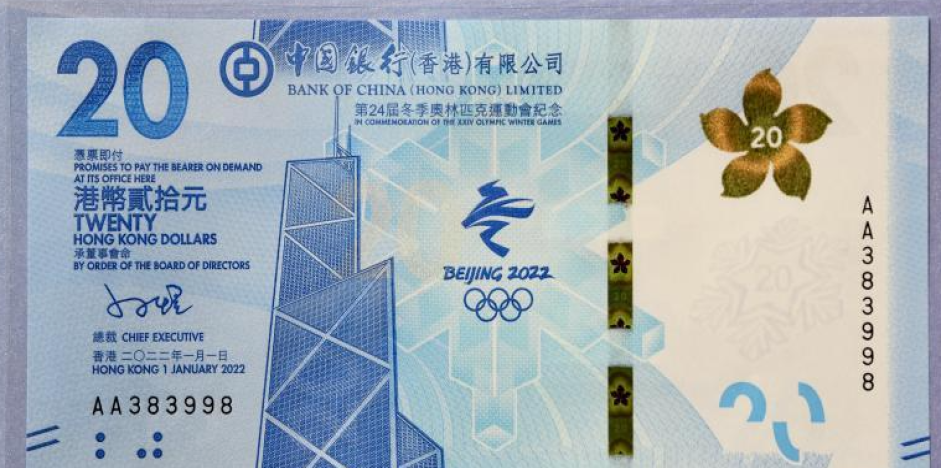 In a change from the traditional approach, already choosen by several countries like Russia or Switzerland, the reverse side is vertically designed, depicting the Great Wall of China set against a silhouette of Hong Kong's Victoria Harbour under the shimmering moonlight as winter athletes traverse the tracks and pistes that bind the two iconic landmarks together.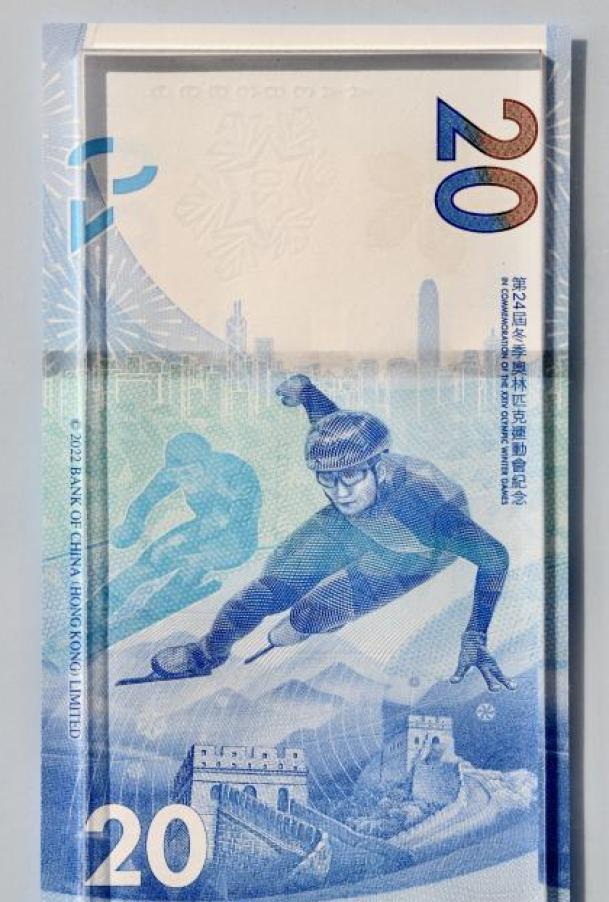 The mintage  is set to 2 million banknotes, including:
1.57 million sets of single banknotes HK$138/set (€122),
20,000 sets of four consecutive numbered banknotes  HK$338/set (€300),
10,000 sets of 35 consecutive numbered banknotes (banknote sheet) priced HK$1,388/set (€1230)
Other 200 sets of charity collector's editions will also be selected for sale through competitive bidding.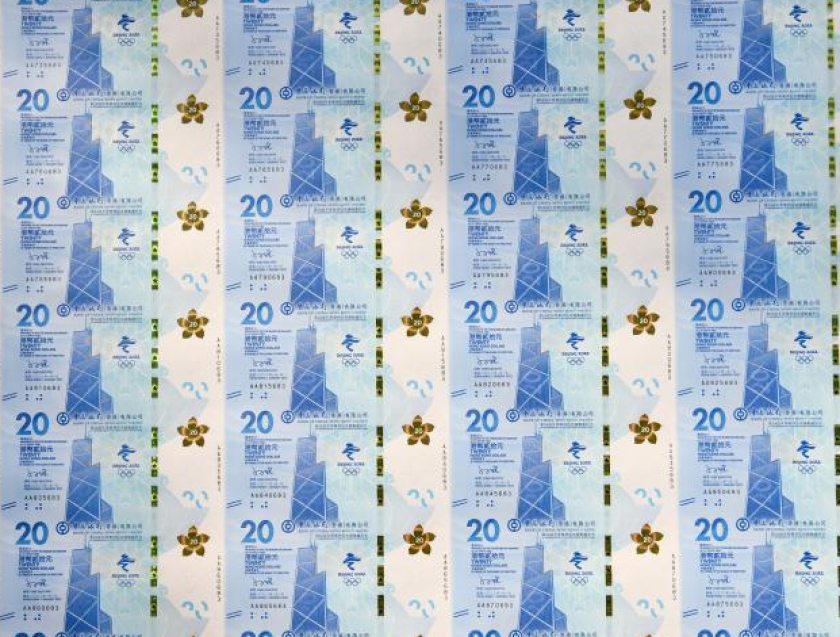 All net proceeds are donated for local charitable purposes.
If the total number of applications exceeds the offered quota, a computer lottery will be conducted.
The lottery result will be revealed on December 21.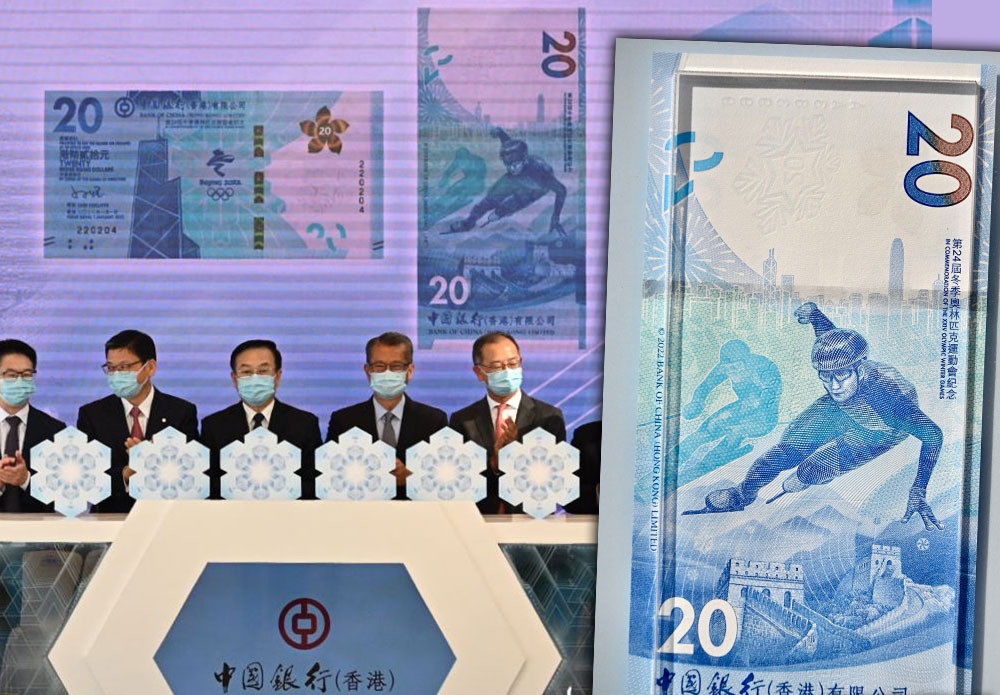 Sources: BoC, ECNS.CN and NUMISMAG.