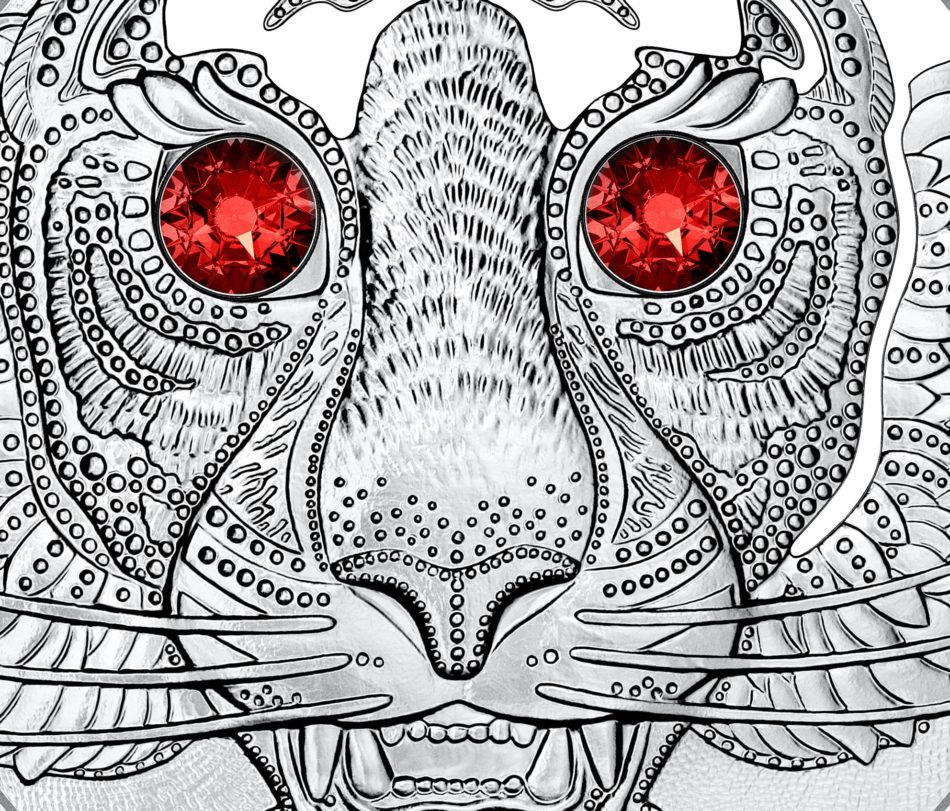 Austrian 20 EURO SILVER COIN "Asia – The Power of the Tiger"
Known as the king of animals throughout Asia, the tiger has no natural enemies but many admirers. This piece is the third in the "Eyes of the World" series.
In Asian cultural history, images of the tiger abound. Power and strength in all forms are attributed to the predator. For example, in China, where the Year of the Tiger begins on February 1, 2022, the animal has always been an emblem of power and bravery. In Hinduism, too, it plays a highly symbolic role, with the goddess Durga often depicted astride a tiger.
The obverse of the coin depicts a tiger moving through a forest of bamboo. The outer ring of the coin is decorated in the manner of the mandala, the geometric configuration of symbols that has magical significance in Buddhist and Hindu rituals.
The reverse is dominated entirely by the powerful head of a tiger, whose face is adorned with punctiform scars and, last but not least, finely polished Swarovski crystals.
Mintage: 30 000 coins
Condition: PROOF
Material: Silver
Fineness: 925/1000
Weight: 2/3 once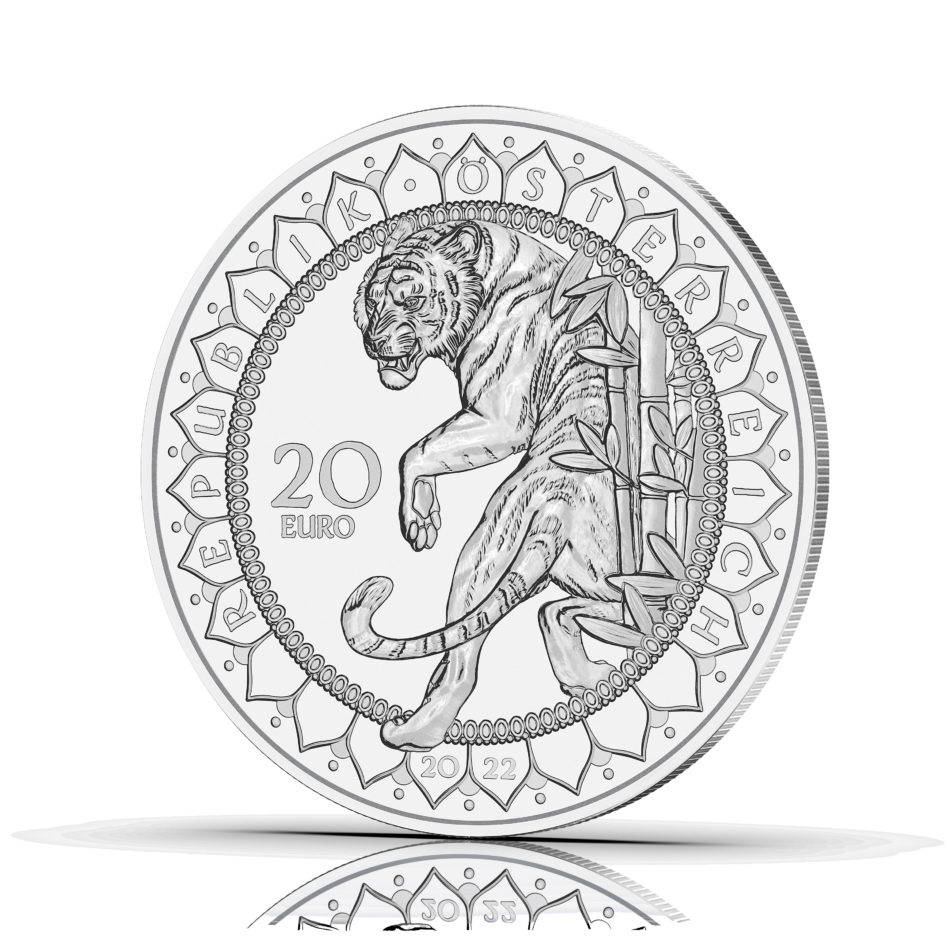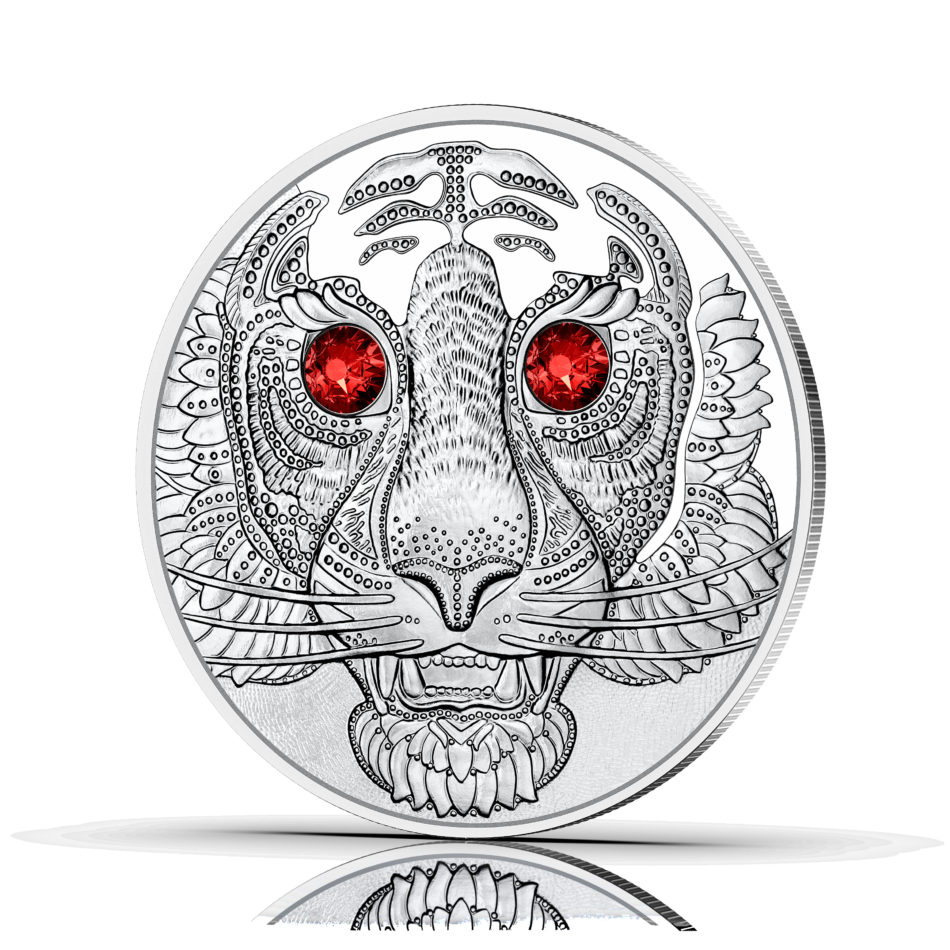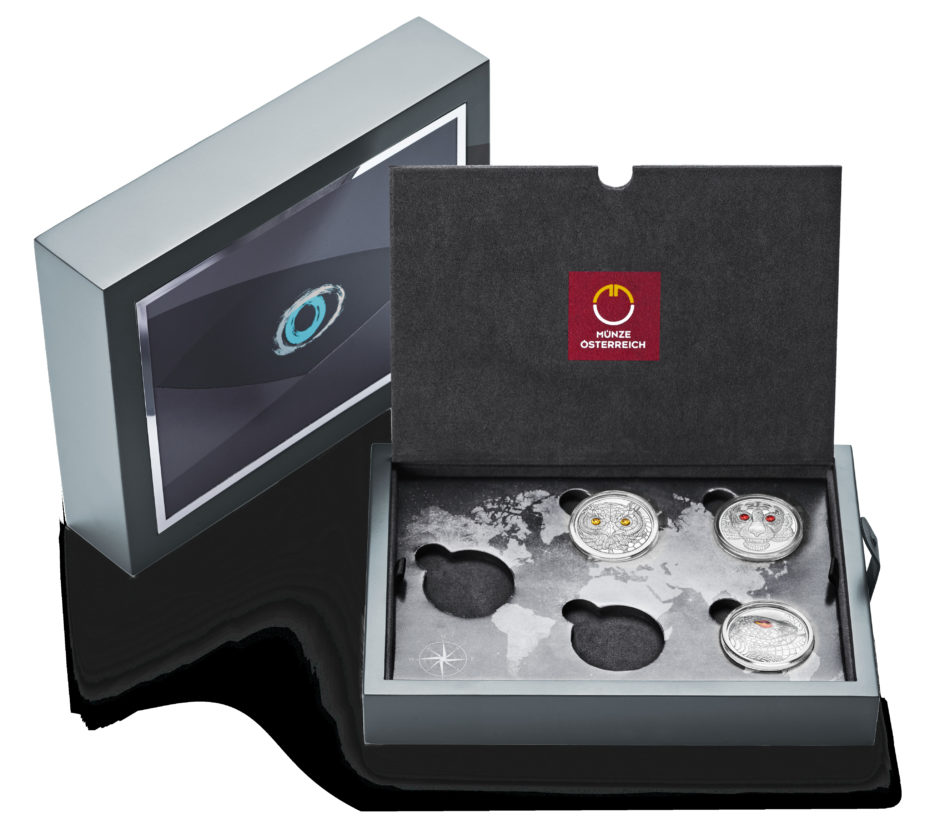 Sources: Austrian Mint and NUMISMAG