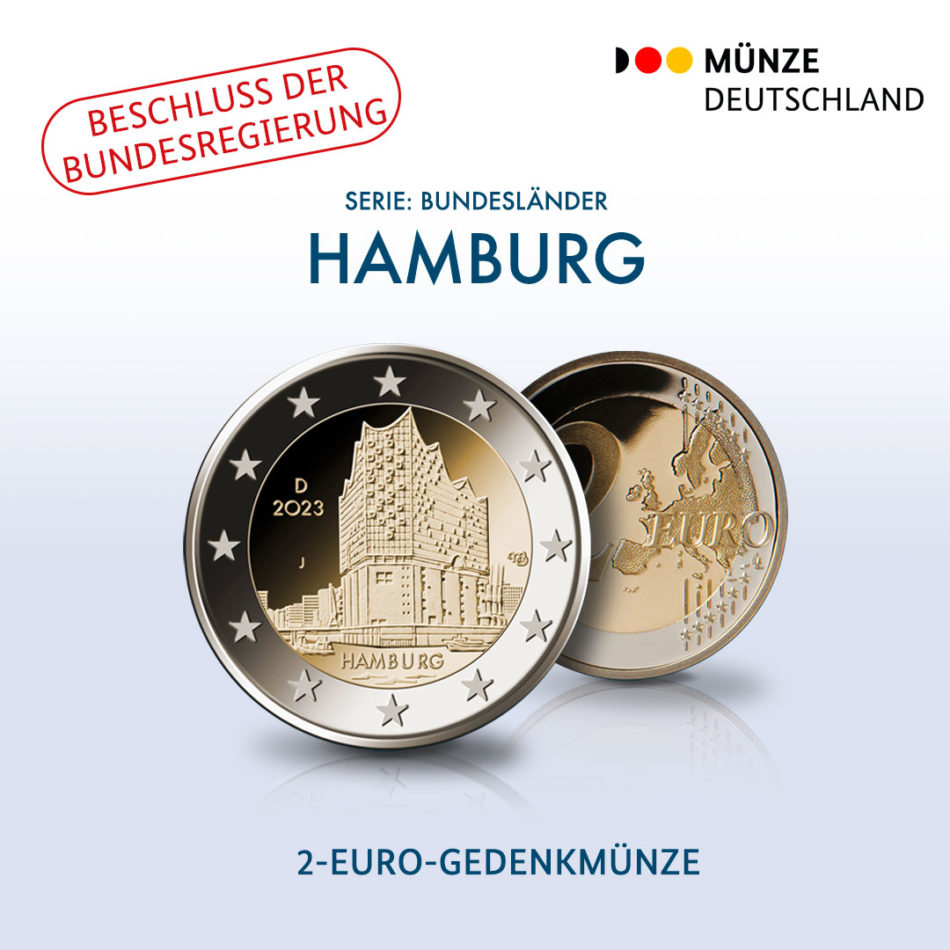 GERMANY: 2 euro 2023 HAMBURG
The federal government has decided to mint and issue a 2 euro commemorative coin dedicated to the city of Hamburg in January 2023.
The coin marks the beginning of the "Bundesländer II" series, in which one European country is to be honored each year with a 2 euro commemorative coin. The order of the Länder honored by a coin is a choice of the Federal Council Presidency. The new series focuses in particular on the cultural identity and regional characteristics of the individual states. It is thus a thematic continuation of the successful previous series "Bundesländer" (2006 – 2022).
The national side was designed by the artist Michael Otto de Rodenbach.
The Federal Council chose to depict the Elbe Philharmonic, the symbol of the Free and Hanseatic City of Hamburg, on this coin.
The central area also includes the national mark "D" for the issuing country, the Federal Republic of Germany, the mintage year 2023, the different mintmark, the lettering "HAMBURG" and the artist's initials.
On the outer ring of the national side, the twelve stars are arranged.
The European side corresponds to the common value of the 2 Euro coin intended for circulation used from 2007. It shows a map of Europe without national borders.
The technical parameters of the commemorative 2-euro coin correspond to those of the "normal" 2-euro circulation coin.
The edge of the German commemorative coin is engraved with the words "UNITY, JUSTICE AND FREEDOM" and a stylized federal eagle.
Mintage will be 30 million coins.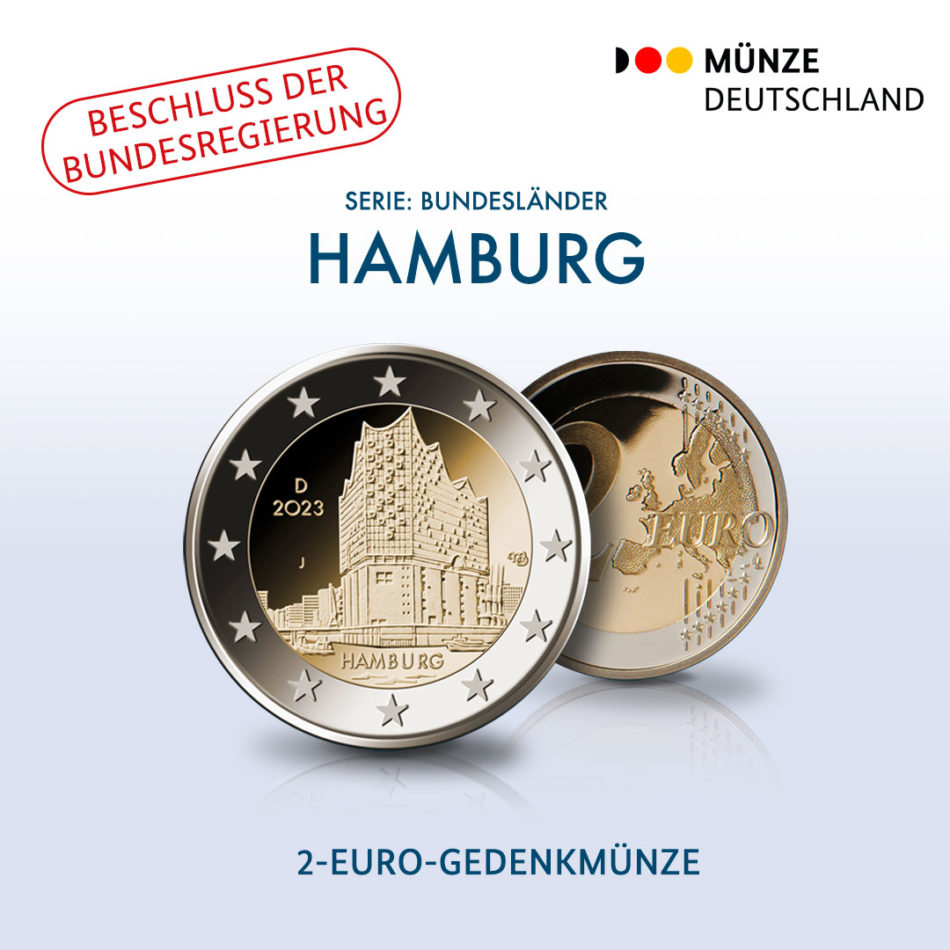 Sources: Munze Deutschland and NUMISMAG.