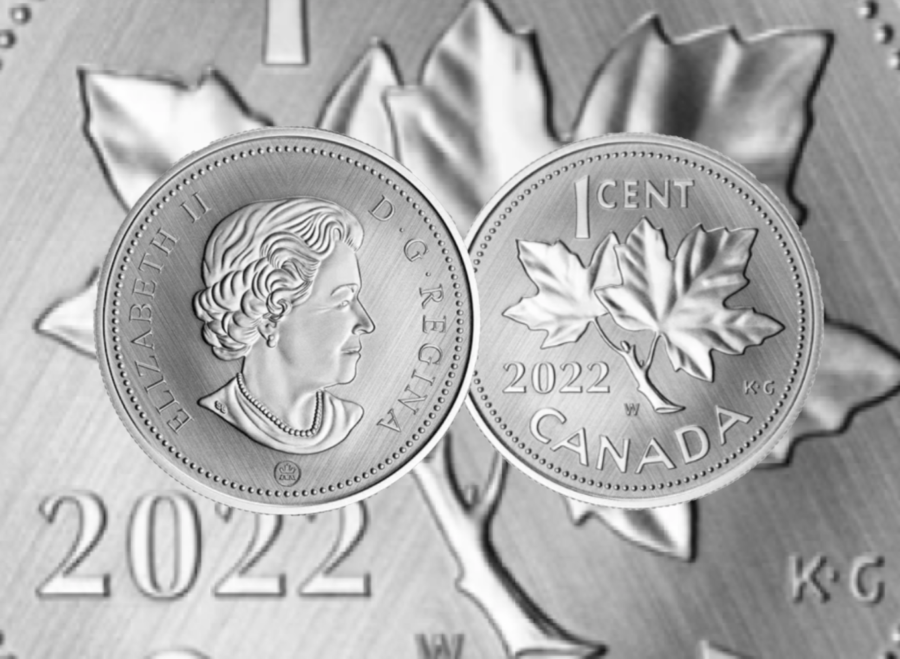 1 oz Silver One Cent Coin – "Farewell to the Penny: W Mint Mark"
10 years ago, in 2012, Royal Canadian Mint  struck the last Canadian penny at its Winnipeg facility. Now, a decade later, the cent's maple leaf twig design has been brought out of retirement for a limited appearance on this 99.99% pure silver tribute. Struck in a tailored specimen finish, the maple leaves feature a soft satin finish, while the field is filled with angled lines that meet at the centre. Those lines are a nod to the pyramid-shaped Winnipeg facility where this "W" mint mark coin was struck, and where all our pennies were minted between 1976 and 2012.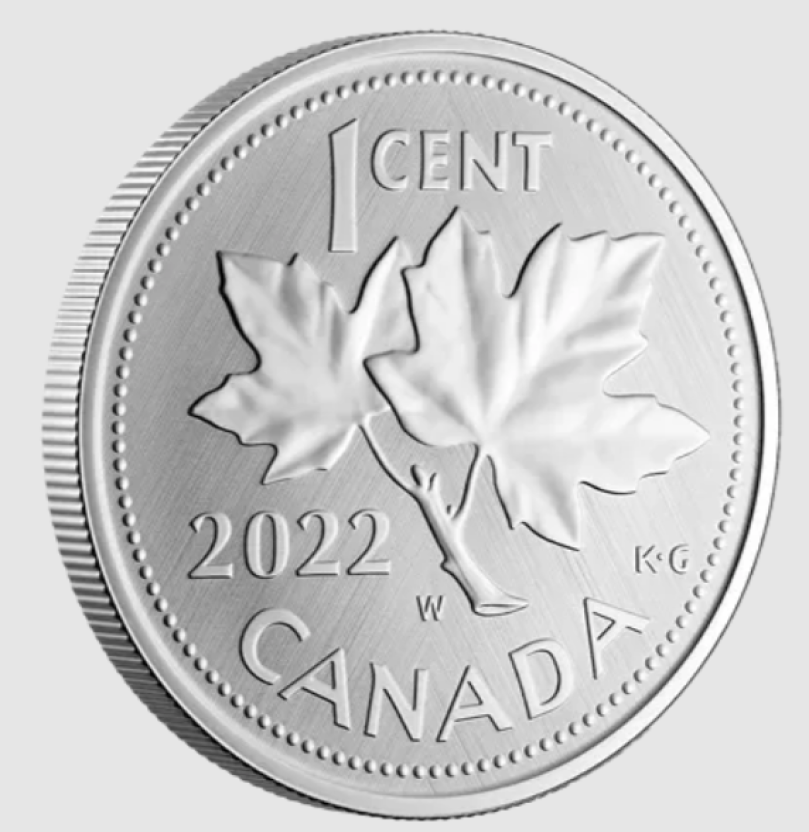 "W" mint mark: Like all pennies issued between 1976 and 2012, this 10th anniversary tribute was struck at Winnipeg facility. But unlike all pennies, this collectible bears a "W" mint mark (Winnipeg facility's mark)  that indicates where it was made. This is the sole new addition to the classic design.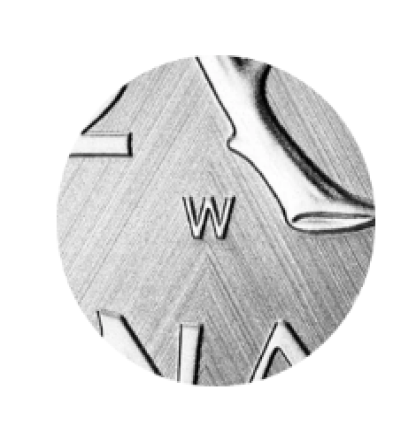 A tailored specimen finish: With its tailored specimen finish, G. E. Kruger Gray's timeless maple leaves feature a pleasing satin sheen, while the field is filled with angled lines that meet at the centre to form pyramids—a nod to pyramid-shaped Winnipeg facility.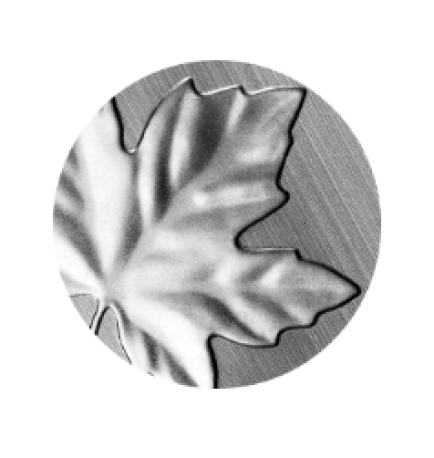 Unlike the other denominations of Canadian circulation coinage, the one-cent coin rarely featured any other design than the one introduced in 1937 (and featured on this coin). The only exception was in 1967, when a rock dove design by Alex Colville temporarily replaced the maple twig to mark the 100ᵗʰ anniversary of Confederation.
The penny was one of the first "struck in Canada" coins. Two coins were minted during the official opening of our Ottawa facility on January 2, 1908: a 50-cent coin struck by Governor General Early Grey and a bronze cent struck by his wife, Countess Grey.
---
COIN SPECIFICATIONS
---
Struck in a tailored specimen finish (satin relief against a pyramidal line pattern), your coin's reverse is a reproduction of the beloved one-cent circulation design by G. E. Kruger Gray. It features two maple leaves on the same twig, as seen on most Canadian pennies issued between 1937 and 2012.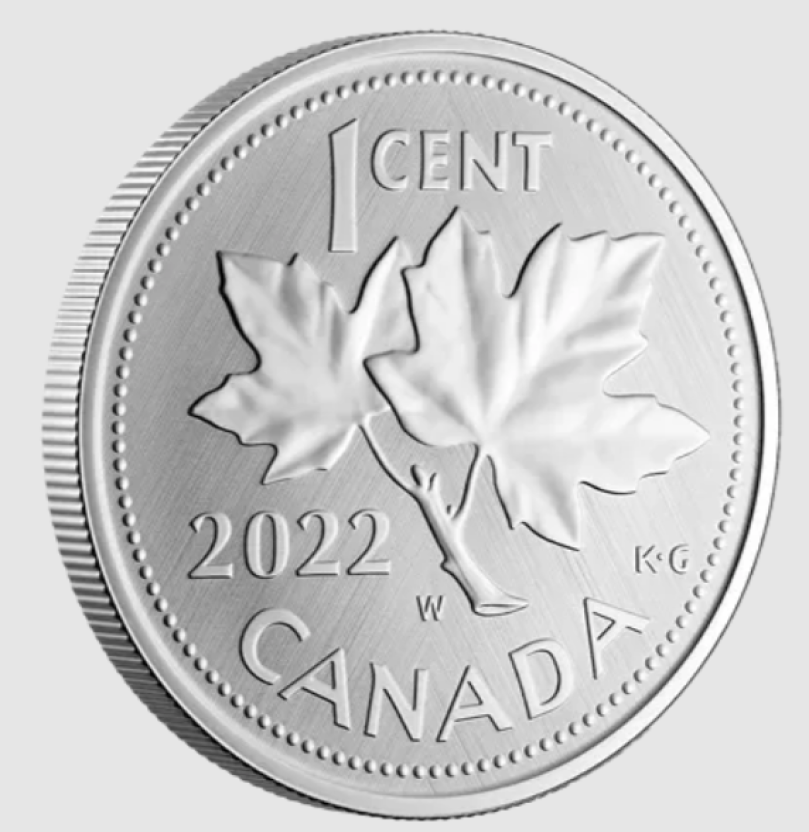 The reverse also features a "W" Mint mark signifying the coin was proudly struck at our facility in Winnipeg, Manitoba. The obverse features the effigy of Her Majesty Queen Elizabeth II by Susanna Blunt.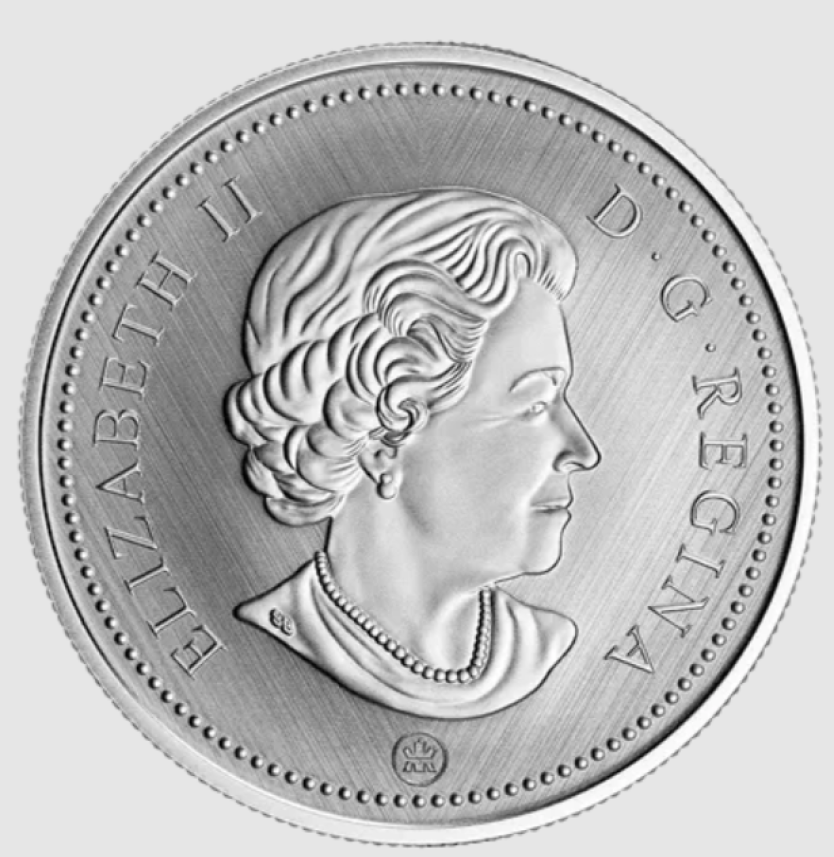 Mintage: 15,000 coins
Composition: 99.99% pure silver
Weight: 31.39 g
Diameter: 38 mm
Edge: Serrated
Face Value: 1 cent
Condition: Tailored specimen
Sources: Royal Canadian Mint and NUMISMAG.