2022 numismatic program of ANDORRA principalty
The Principality of ANDORRA unveiled its complete 2022 numismatic program on 09/07/2022 during a press conference. In addition to the two 2€ commemorative coins, the Andorran numismatic program includes two non-circulating 1.25€ commemorative coins in cupronickel and a BU box containing the 8 circulating coins of the 2022 vintage. All the 2022 issues have been minted by the Spanish Mint (FNMT).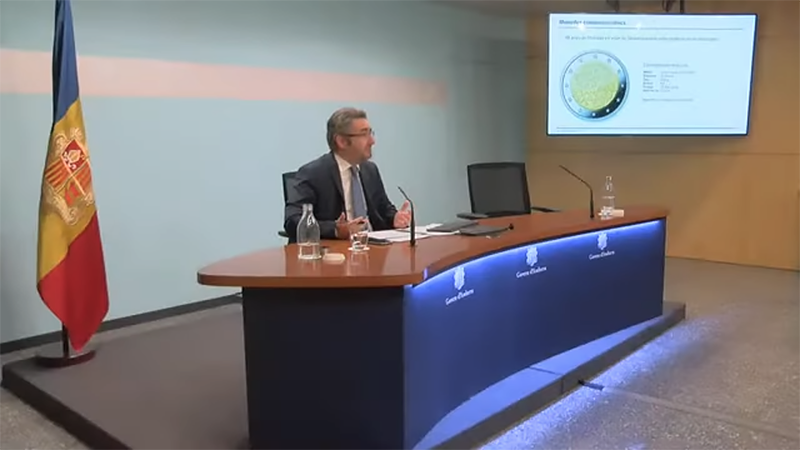 Official Presentation – Wednesday September 7th 2022
---
2022 €2 commemorative coins
---
2022 €2 Charlemagne BU coin
1275th anniversary of the birth of Charlemagne
Charlemagne, from the Latin Carolus Magnus, or Charles I called "the Great", born probably during the year 742, or even 747 or 748, died on January 28, 814 in Aachen, is a king of the Franks and emperor. He belongs to the Carolingian dynasty. Son of Pepin the Short and Bertrade of Laon, he was king of the Franks from 768, became by conquest king of the Lombards in 774 and was crowned emperor in Rome by Pope Leo III on December 24 or 25, 800, raising a dignity that had disappeared in the West since the deposition, three centuries earlier, of Romulus Augustus in 476.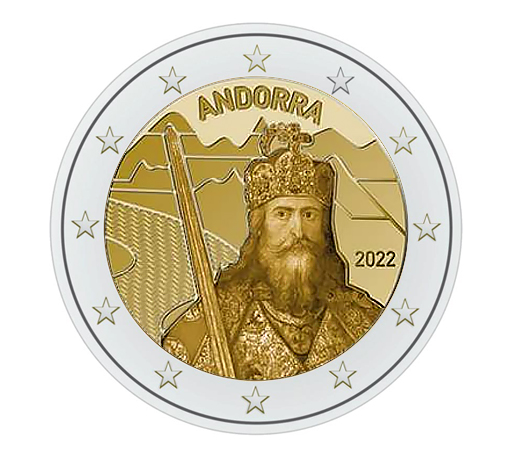 Mintage: 70 000 coins
€2 euro Andorra 2022 BU coin
10th anniversary of the entry into force of the monetary agreement
between Andorra and the European Union
On June 30, 2011, the Principality of Andorra signed the monetary agreement with the European Union. It was deposited with the European Commission in Brussels on February 23, 2012 and entered into force on April 1, 2012. The monetary agreement between the Principality of Andorra and the European Union recognizes the euro as the official currency of the Principality and grants it the right to mint its own coins.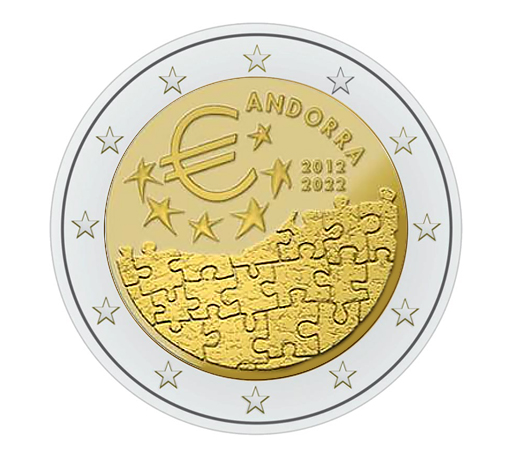 Mintage: 70 000 coins
---
1,25€ coins Red squirrel and Saint Jean de CASELLES
---
Two coins with the same characteristics will be issued by the principality. The first one is dedicated to the red squirrel. The principality had already issued coins for collectors on this theme, dedicated to the local fauna living on the territory of the principality.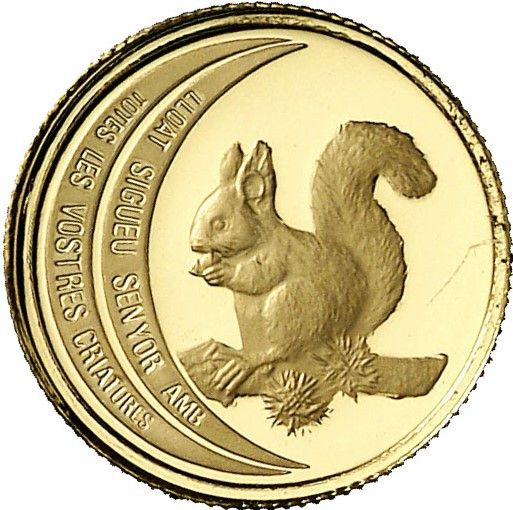 gold 5 diners 1994 – red squirrel
Cupronickel bimetallic 2 diners coin 1984 – red squirrel (photo credit CGB.fr)
The second is dedicated to the church of San Juan de Caselles. It is a Romanesque church dating from the 11th century located in the municipality of Canillo. It has been classified by the Andorran government as a property of national cultural interest. It houses a 16th century altarpiece of Germanic inspiration.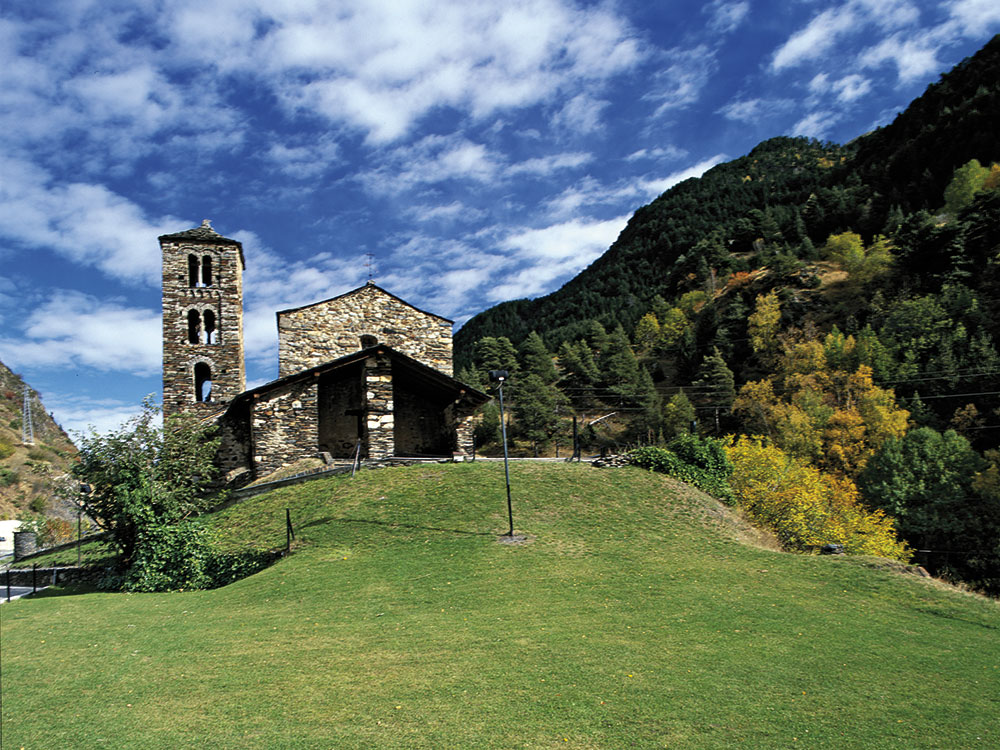 Eglise Saint Jean de Caselles
Coins specifications
Material: copper nickel
Diameter: 33mm
Weight: 15g
Mintage: 3 000 coins
(1 500 consacrées à l'écureuil et 1 500 consacrées à Saint Jean de Caselles)

---
2022 BU annual set
---
The set contains the 8 coins of the annual divisional series and will be minted in 10,500 sets.
Sources: Andorra Government and NUMISMAG.