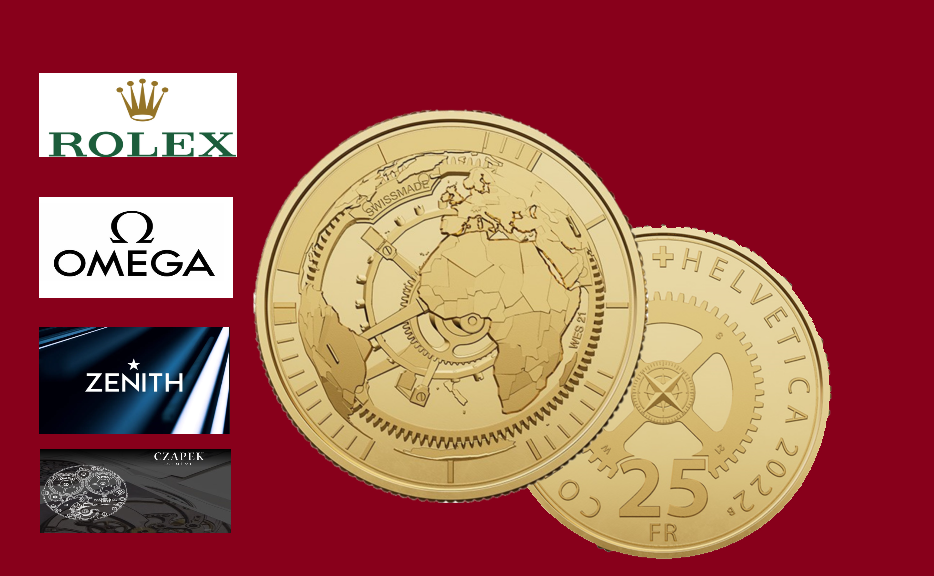 25 francs gold coin dedicated to Swiss watch industry
Last update the 09/29/2022 – Swissmint announced a few days ago the issue on 29/09/2022 of a 25 francs gold coin dedicated to the Swiss watch industry. For more than two decades, the Swiss watch industry has been experiencing a revival due to the emergence of important markets in Asia, notably China and Japan.
The development of watchmaking in Switzerland is closely linked to the arrival of the Huguenots, the Protestant refugees who came to Geneva in the 16th century with their know-how. From the city of Calvin, watchmaking then spread to all regions of Switzerland. Today, thanks to the products it exports all over the world, Swiss watchmaking is one of the leading sectors of industry and commerce.
The obverse of the 25 franc gold coin "Timemachine" features a watch face, gears and a globe. Switzerland is particularly highlighted to illustrate the importance of its watch industry and the distribution of its products throughout the world.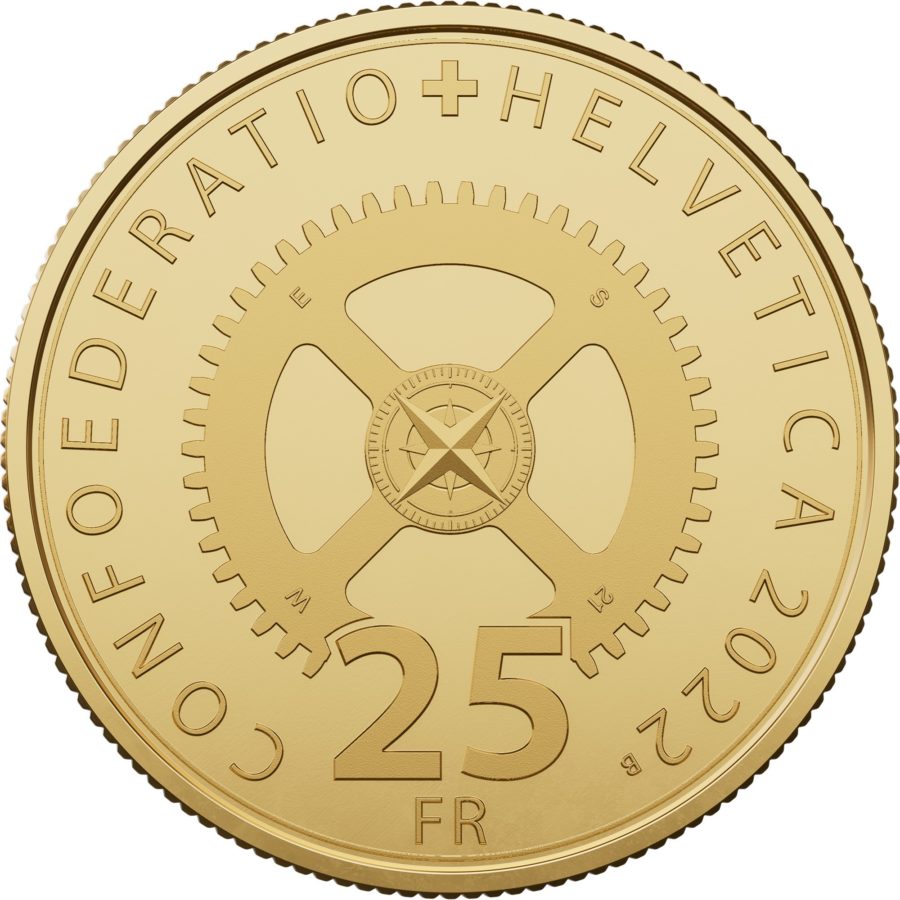 On the inner edge of the large gear, "SWISSMADE" is written in capital letters at eleven o'clock. "WES 21", the artist's name of Remo Lienhard from Biel, who was responsible for the design of the special piece, appears at three o'clock. The surface is slightly domed.
Continuing the theme of the obverse, the reverse continues the story. On its edge appear clockwise the words "CONFOEDERATIO HELVETICA", the year 2022, the hallmark "B" and the value of the coin "25 FR". In the center is again the gear of a movement, in the middle of which is a compass rose. The artist's signature, the letters W, E and S and the number 21 replace the abbreviations of the cardinal points.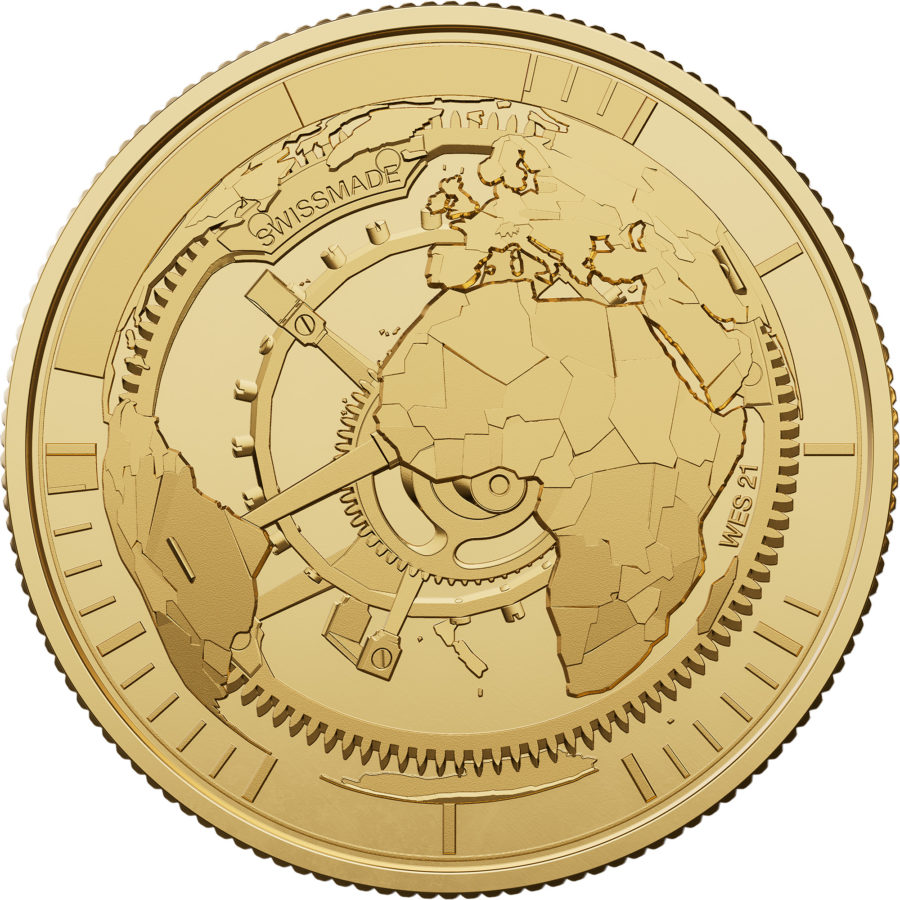 ---
Coin specifications
---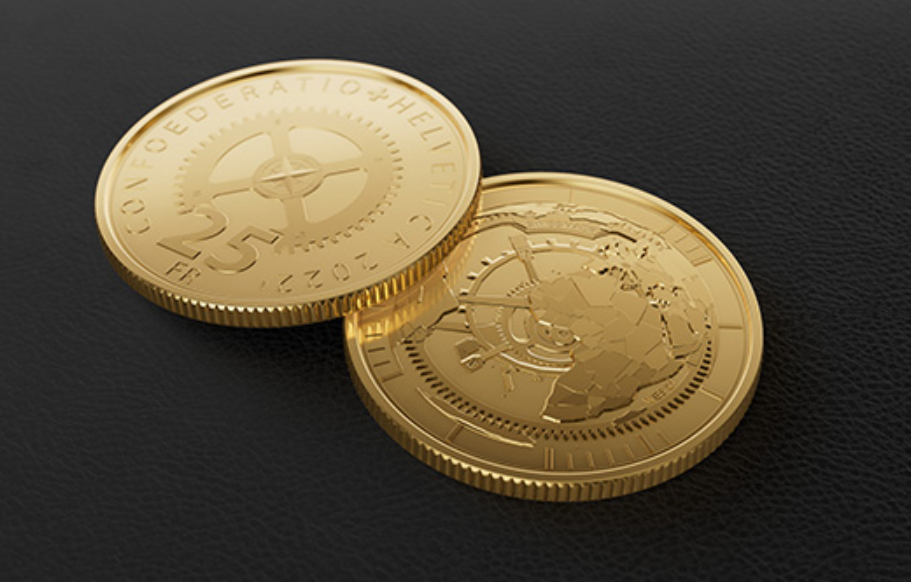 Artiste/Designer: Remo Lienhard
Material and fineness: gold 900/1000
Weight: 5,64g
Diameter: 20mm
Face value: 25 swiss francs
Issuing date: 29 september 2022
Mintage: proof 4750 coins – proof with certificat of the artist 250 coins
Price: 419 francs without certificat and 469 francs with artist certificat
The sale of this coin is obviously a success as for several coins issued in recent years by Switzerland. The queue this morning on the Swiss Mint's online store is as long as the one for the €2 commemorative coin from Monaco…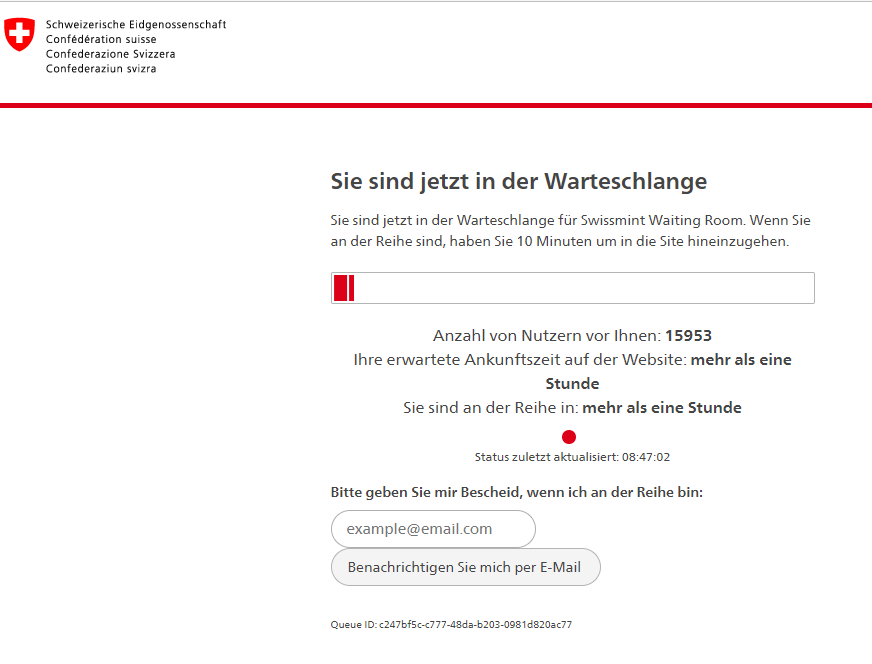 15,953 buyers online this morning for the 2022 gold 25 francs 
Sources: Swissmint and NUMISMAG