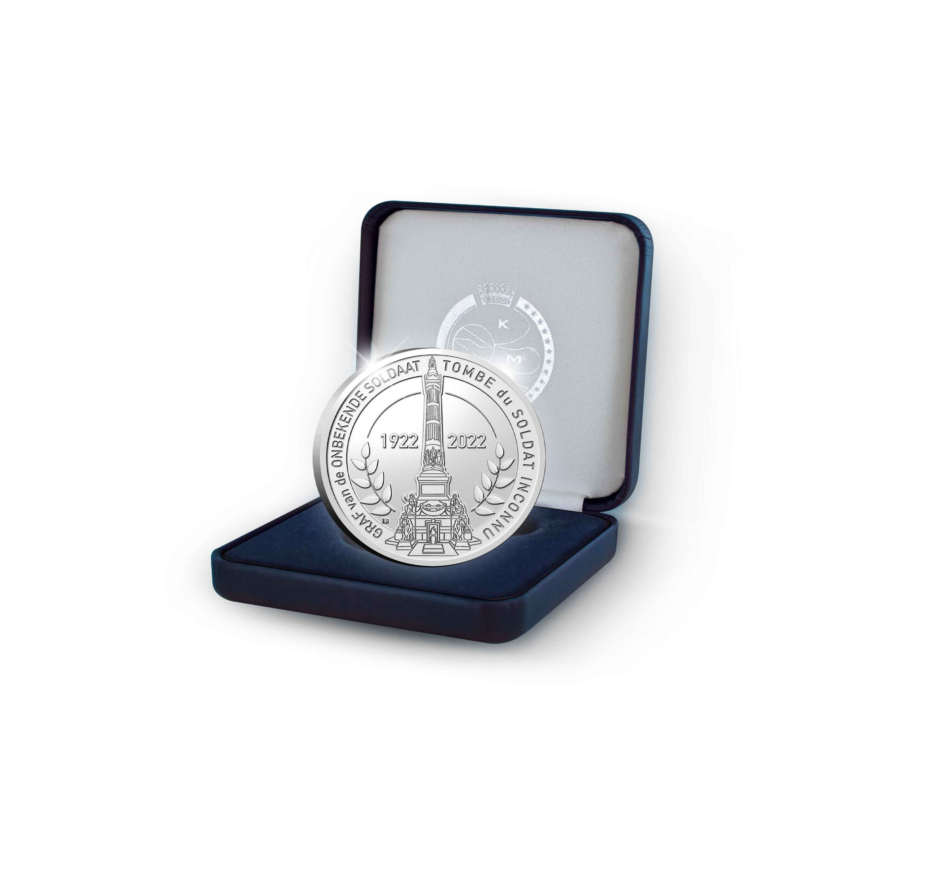 2022 €10 Belgian silver coin – 100 years of the unknown soldier's monument
Four years after the Armistice, on November 11, 1922, the Tomb of the Unknown Soldier was inaugurated by King Albert. The remains reburied for this ceremony were chosen at random by a blind war veteran from Bruges from among five bodies of Belgian fallen soldiers who were no longer identifiable. The unknown soldier will be buried at the foot of the Congress Column, symbol of independent and monarchist Belgium. The monument will become a memorial for all those who gave their lives for our freedom.
An official commemoration takes place every year on November 11. During important state visits, the king or delegates also lay a wreath together.
This year the memorial celebrates its 100th anniversary.
The obverse of the coin depicts the tomb of the unknown soldier with the eternal flame at the foot of the Congress Column in Brussels. The monument is flanked by laurel branches, symbolizing peace, victory, glory and bravery, and the dates "1922 2022". Circular text: "GRAF van de ONBEKENDE SOLDAAT" and "TOMB of the UNKNOWN SOLDIER", bottom left the initials IB of the designer Iris Bruijns.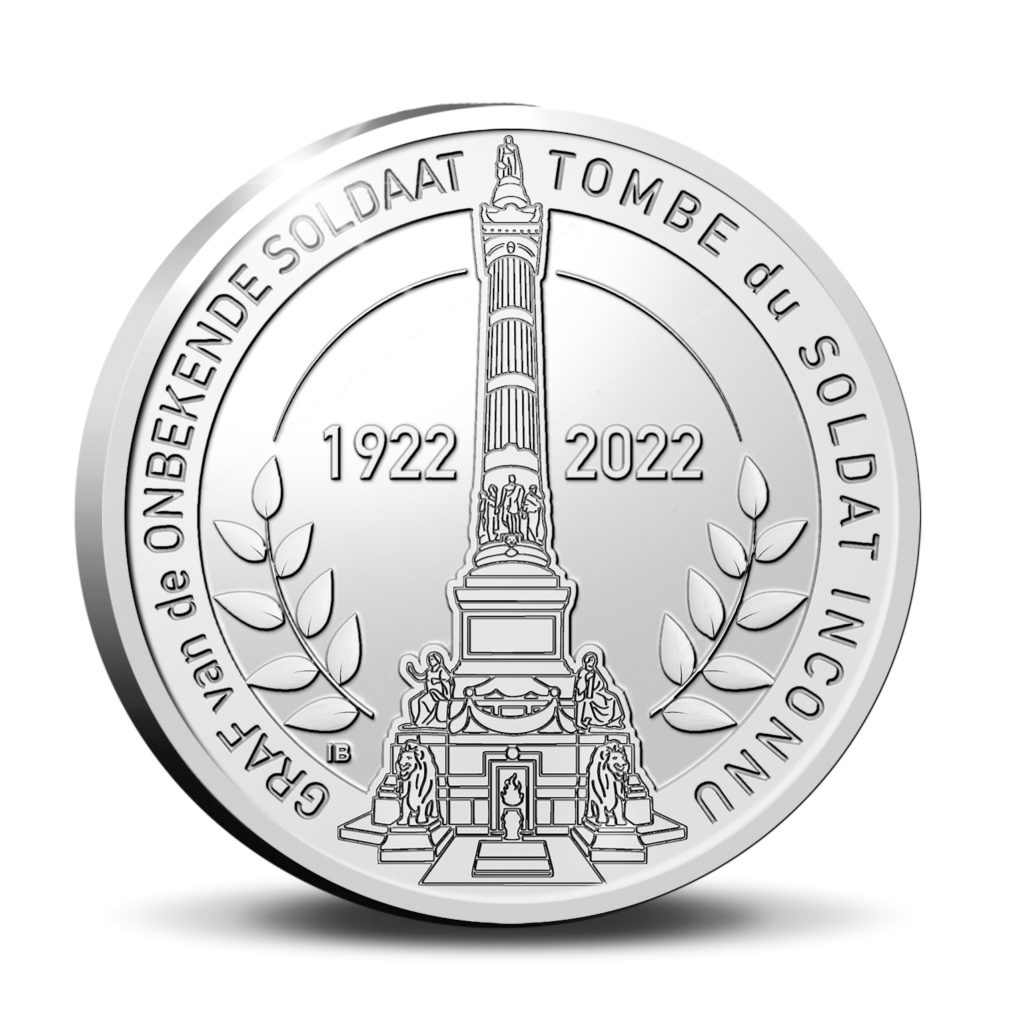 A composition that is reminiscent of the thematic and graphic composition of some French medals.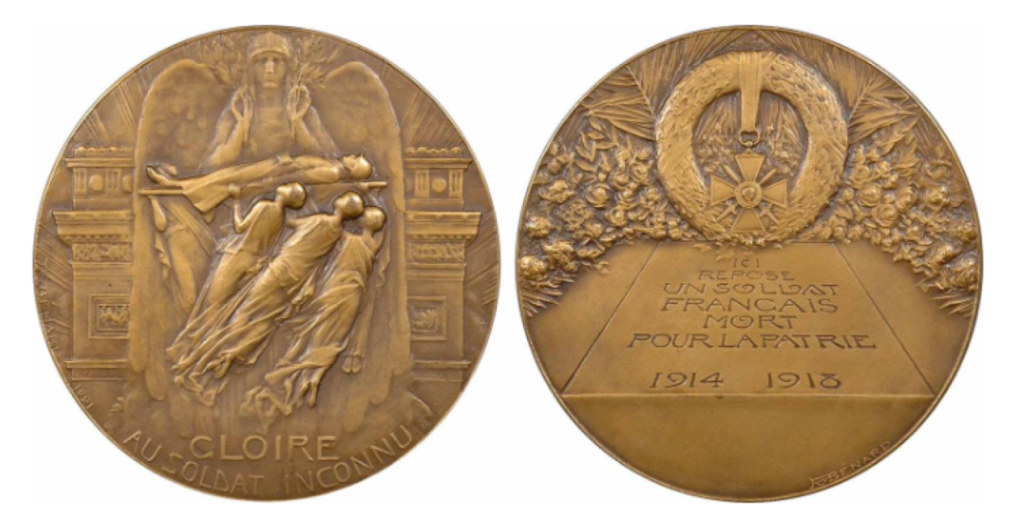 Medal dedicated to the unknown soldier by BENARD (1921- PARIS)
Medal dedicated to the unknown soldier by LAVRILLIER (SD – PARIS)
The reverse shows King Philip in profile to the right, his monogram and "2022" in an eleven-cornered shape. In the outer ring: the name of the country in the three official languages, the mintmark, the inscription "10 EURO", the mark of the master of the coin and the initials LL of the designer Luc Luycx.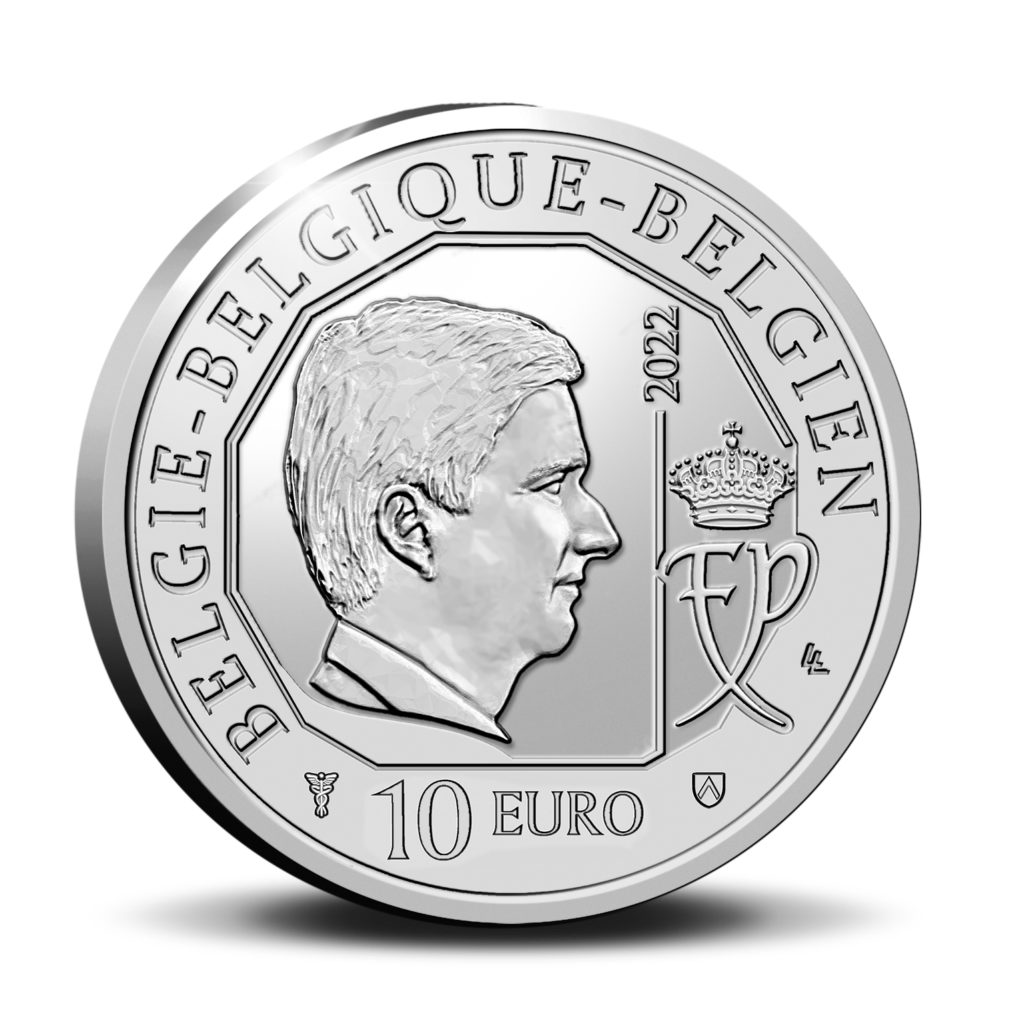 Coin specifications
Material: Silver
Fineness: 925/1000
Diameter: 33mm
Condition: Proof
Mintage: 5 000 coins
Engraving: Iris Bruijns (obverse) – Luc Luycx (reverse)
Sources: Belgium Royal Mint and NUMISMAG